Are Twitter and Teslas going to have the same CEO? The news of the deal is pounding the Internet. Everyone wants to know about the final agreement. The Twitter board is now agreeing to a $44bn deal. This is surprising news for everyone. So what makes Elon Musk go for the deal?
Why Is Elon Musk Interested In The Deal?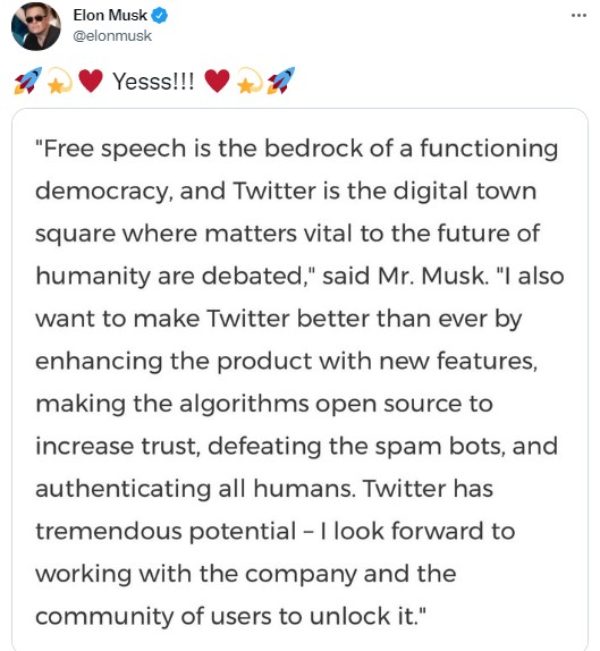 Elon Musk said he likes to promote free and open speech. During the deal's announcements, he said Twitter is the digital town square where many matters are discussed, and the future of humanity is debated. Elon Musk shared his option about Twitter. He tells us Twitter has immense potential. These are the facts that make him interested in this deal. These are the clear sayings of Elon Musk.
But is owning the tweet going to lose its uniqueness? All we know is that Twitter is the free platform people can share their individual opinions or news. But does this deal cut the democracy out of the league? All these questions have the solutions for the future of the Tweeter.
According to the Twitter $44bn deal, the shareholders will receive $54.20 in cash for every individual share and Twitter stock that they own. Shareholders get 38% more than the premium stock price before Musk announces his stacks in the company.
About What Percentage Of Twitter Will Be Owned By Elon Musk?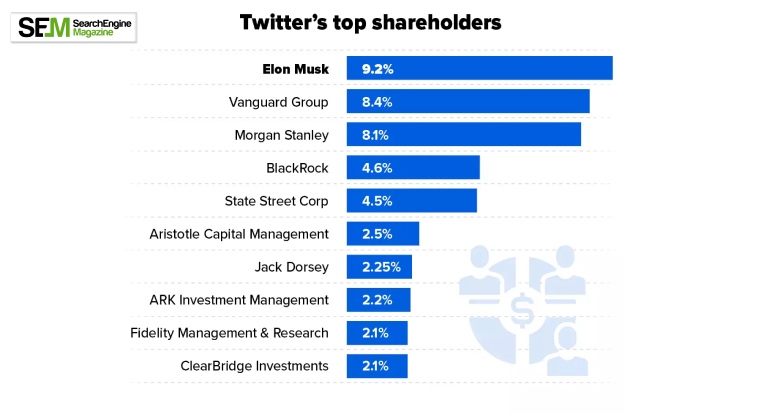 This percentage is 9%. Elon Musk started his venture in January 2022. And till April 4th, he accumulated 9% of the Twitter stakes. Now he is becoming the biggest shareholder of the company.
Our Verdict:
This deal's news is now breaking on the Internet. Every deal's announcement has some good and adverse effects. Elon Musk's futurist ideas and progressive outlook are one of the most noticeable parts of the agreement. But still, now the negative impact is shown. We all can expect the best from the deal. As we all know, Tweet will be in excellent and capable hands.
Read Also: