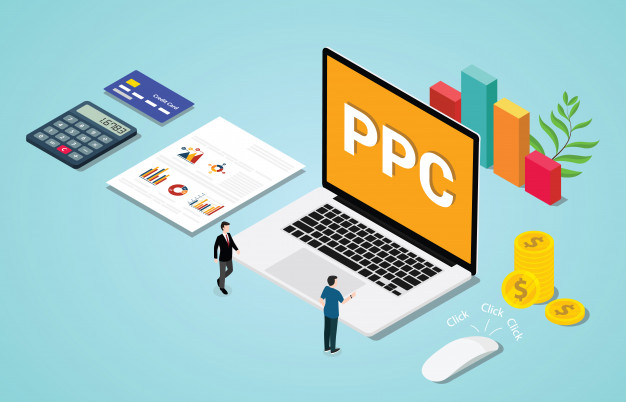 Is yours an online business? Or have you been researching online marketing for a while? In both scenarios, it is natural for you to come across the term PPC (Pay Per Click) advertising – although, if you are still unfamiliar with the ppc marketing definition, there are plenty of resources online that can tell you exactly what it is. PPC is an important concept and medium to ensure that your online business gets a favorable ROI (Return on Investment).
In recent years, a large number of brands have found success by investing in PPC marketing strategies.
According to experts, it is essential to base your KPIs on any kind of PPC model that you are willing to try for your brand. Most brands and agencies favour PPC over other strategies as the results are generated fast and the ROIs are determined better.
Simply put, PPC advertising has become a popular channel of marketing. It comes with smart tricks and practices that enable you to give a boost to your online traffic and develop quality leads. The moment you know the way PPC can benefit your business; you will automatically use it wisely again and again. However, you might need an expert SEO agency to help you get a clear understanding of this. To know more, you can search for SEO Birmingham services and select.
Importance of PPC advertising
PPC is considered as the apex of digital marketing. This advertising type allows you to pay every time a user clicks on your business advertising. The instant advantage here is this – Instead of battling a considerable number of market players who want to rank high in search engines, you have the chance to leap the ones that are on increased ranks. And this saves you months of work! You can accomplish the same within a short time.
However, that is not all. There are other advantages, as well. Discussed below are four important PPC advertising benefits that explain why businesses opt-in for it time and again.
1. PPC advertising is effortless
Several content marketing strategies need immense building up before businesses can see tangible outcomes. You can resort to PPC just like turning a switch on and off. It is that simple and easy. Reputed SEO agencies provide their clients with complete control of the ad expenditure. It enables them to stop the PPC ads whenever they want.
When you make the most of content marketing, you will experience an increase in business leads and also organic traffic over some time. However, when you opt-in for PPC you will find the same increasing exponentially. The outcome is instant when managed by a professional service provider. You can track the conversions to have a clear understanding of it. However, as you switch off the PPC ad, there might be a minimal fall in the online traffic. But you can compensate for this as you create your overall online marketing plan.
2. You get to pay when others see the content
Compared to the old-fashioned cost per consumption business types, where you had to pay a specific amount for the ad receives, things work differently with PPC. Here you need not pay a single dime till such time the impressions get converted into the link clicks.
It is a good tactic as it addresses the budget aspect, which is an essential factor when you are planning your digital marketing plan. Rather than concentrating heavily on the initial ad copy, businesses can simply tweak the keyword targeting, budget along with website enhancement to enhance the end conversions. Hence, there's very less capital that gets wasted on the audience who don't have any interest in your business. It indicates that you get extra money to spend on the landing pages and the on-page content.
3. You get to target the correct people, at the right place and time
Online marketing growth has made it easy to target the correct people. One of the main advantages of PPC is that irrespective of your business domain, you can tweak and alter the strategy any moment for reaching out to the correct audience at the best time possible.
For instance, if you have a cafeteria, you can create your ads in a way that it appears in the user's timeline during the morning. It is the best time when people want their dose of caffeine. In case you have a single location, you have the chance to target all the local customers by creating a mile radius from your business location. It means, with PPC, you enjoy the flexibility of changing your advertising strategy based on the need of the hour.
4. PPC always runs parallel to SEO
The central aspect of any digital marketing strategy is SEO, and this helps to generate organic traffic to the site. You might possess the ideal website. However, if you are not getting the best ranks in the search engine, not many people will know about this. And here you can make the most of PPC. You can evaluate the keyword impression data, i.e., the number of people who see your ad that gets showcased using specific keywords. And this will let you know the keywords that are working in your favor and are popular.
Here you also have the chance to come up with long-tail keywords. These keywords mostly search terms. And it is easy to rank for long-tail keywords since the competition is less than the head keywords. When you use this list, you can optimize your site's on-page content, and that will make it easy for you to rank high and acquire a quality audience.
As you stay consistent on your efforts, you can get featured both in the ad packs and the top page rankings. You can also rank in the organic web search results. Lead generation is an essential objective here. And when you have more links to display, the better your on-page content will become advantageous for you. It will help you to reach out to more customers and increase your online business awareness and visibility.
When you use it correctly, you will come across multiple benefits of PPC advertising. For several online business owners, marketers, and advertisers, it is a smart option. Are you in two minds? Are you still not sure whether you should say yes to PPC or not? If yes, then you can read more on the benefits mentioned above and arrive at an informed decision. It is better to consult a professional SEO agency that can help you understand the advantages of PPC better. You will realize whether it's best to PPC for your business presently or later.
Read Also: