For small brands and businesses, looking to generate sales and revenues this guide to Local SEO is a necessary read. For most SEO services agencies, Local SEO is the first strategy they pursue for Small Businesses (SMB).
A strong local SEO services strategy is necessary, especially when it comes to competing with the big boys. For example, if you are the owner of a small burger joint, you will need Local SEO services to compete with the Burger Kings and the KFCs of the world.
A small burger joint will never be able to match the spending prowess of a Burger King or a KFC. Whether it is in terms of Google spending or social media marketing. Thankfully, the internet is a more democratic space than we think it is.
In this 'Guide to Local SEO', we will look at how brands and agencies can-
Set up their Local SEO strategies
Optimize their Local SEO
Make an effective presence on different digital platforms
Rank for keywords
Increase sales and revenues
Drive footfalls and improve branding
So what are we waiting for? Let us dive to the deep end of the local SEO services strategy.
Guide to Local SEO: Meaning and Definition
Local SEO is the process of making your physical business (store/showroom/kiosk) rank higher on Google for a set geographical territory.
In other words, taking our previous example of a Burger Joint' if people in New York search for a Burger Joint, your establishment should show right at the top of their search results!
I might be going too broad and generic out there, but Google triangulates your location, with the location of the user and offers search results.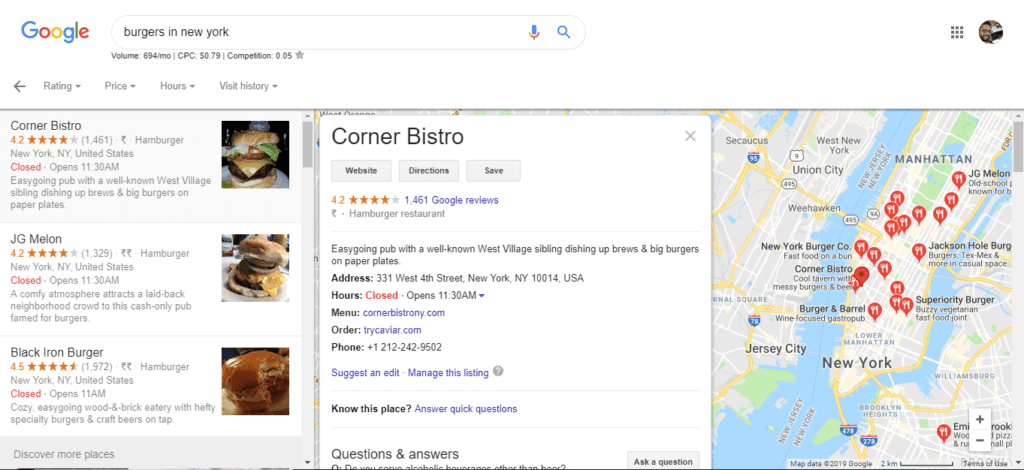 Source: Google
As I have already stated, Local SEO is the most direct form of driving footfall and revenues for your establishment.
Local SEO has a direct impact on local businesses on account of its local nature.
Okay, there were many 'local' mentions there. Let me try to break it down even further.
We tend to forget the fact that a majority of people are using the search on their mobile phones. Taking help from Google's data, nearly 70 percent of all searches are happening on a cell phone.
When someone is using the phone, they are more likely to be on the move.
When people are using the search on the move, they are exhibiting something called 'search intent'!
Search intent is directly proportional to buying behavior. The more serious the search intent, the more chances the user is looking to make a purchase.
Advantages of Local SEO Services Vs Traditional Marketing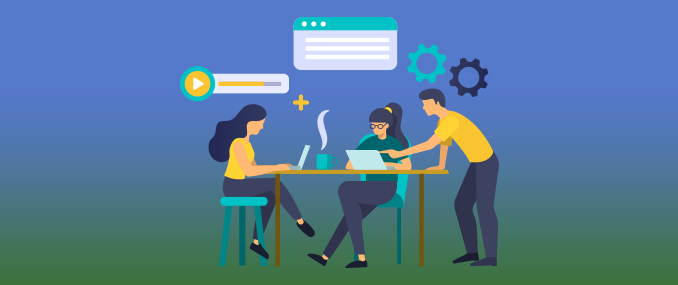 For a very long time, SMBs could not compete with other giants in their niches. This means that the advantages of advertising spend on Google on social media were too unviable.
The past few years have seen several credible agencies and platforms come up to help businesses optimize their Local SEO performance. While you might think that creating a GMB page for your business is simple enough, the fact of the matter is, that it is not. A proper GMB page that delivers results, performances, and queries needs to be set up by professionals who are experts at what they do. If you are looking to optimize your listing, you need to focus on working with professionals that can help get it done.
You cannot outspend a billion-dollar company on digital. It is as simple as that.
SMBs were exploring options like flyer distributions, leafletting, local radio channel promotions, and other such models of traditional marketing.
However, the worst part of such forms of traditional marketing is that it is not data-driven. Meaning, you will never be able to find out how many people visited you through leaflets. Alternatively, through radio announcements, newspaper ads, and billboards.
In Local SEO, you can calculate the exact number of traffic, which you are getting. You can also look at the clicks and see how many people are making the reach out for your brand.
This is a data-driven, identifiable, and affordable, and result-oriented strategy for SMBs to explore.
When it comes to Local SEO, brands can cut down on their budgets, change a strategy mid-way and take help from data when it comes to optimizing the campaigns. The ultimate aim for Local SEO services is to make a brand reach at the top of Google rankings.
Once you have reached there, the spending stops, and the brand can fully enjoy the benefits of being at the top of the search.
Google My Business: The Foundation of Local SEO Services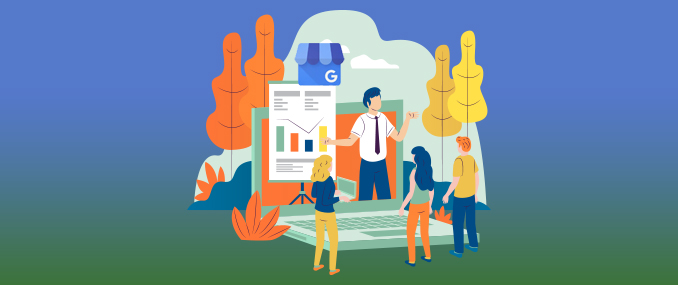 Anybody and everybody who knows about SEO knows about the gem that is Google My Business. If you have been around in the industry for as long as I have, you might have heard about the below ancient Google products-
Google My Places
Google Local
Google Maps Local
Google Plus Local
In 2011, Google overhauled all these complications into one game-changing platform, Google My Business. It brings together all the information about one establishment in one go.
We are talking about details like-
Business Address
Maps Location (real-time distance)
Opening and Closing hours
Images and Videos of the business
User reviews and ratings
Products and Services of the business
Creative Posts (like Social Media Creatives)
It is important for local businesses to have an aggressive presence on GMB. By following a complete and holistic profile, brands can expect to rise to the top of the search rankings.
It is essential that brands use industry keywords, which they want to rank for in their GMB profiles. This will help Google understand your business better and show it to relevant users who are searching for the same keywords.
Google My Business offers several direct and indirect advantages to brands-
It directly leads to an increase in query calls regarding products and services.
GMB increases footfalls, thereby contributing to direct sales and revenue generation.
It adds to a brand's personal branding, marketing, and advertising.
GMB helps in building credibility, reputation, and goodwill about the brand online.
Keyword research for Local SEO Services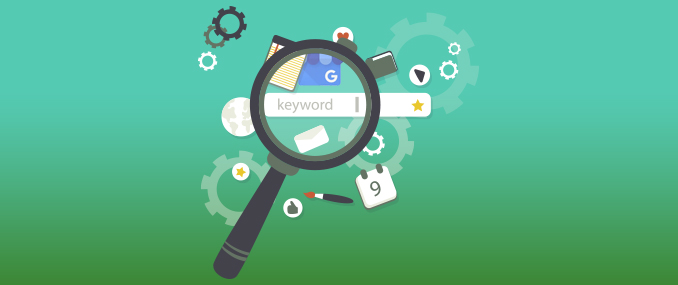 No matter what type of SEO you are doing, you cannot escape keyword research. If you want users to discover you based on their search intent, you need to already have that search intent on your website.
When it comes to doing keyword research for Local SEO, it is a bit different than traditional SEO. As compared to mere SEO, Local SEO needs to follow a highly imaginative strategy.
Do not freak out just yet. What I meant was- Local SEO needs to have a strong geographical basis. Again going back to the burger example…
(Just to come clean, the burger reference was giving me the munchies quite badly, so I took a break and ordered some for myself).
For example, your keyword research for Local SEO should be-
Burger Restaurant in New York
Burgers in New York
Burgers New York
Best Burgers in New York
Best Burger Restaurant in New York
The key to note is that these search queries might have lower volumes; however, the search intent will be strong. In addition, you will find it easier to rank for them.
This means that the keywords should find prominence in not only your website but also your GMB profile. Integrating keywords at the right places makes you attractive not only to users but also to search engines.
Most brands fail to make this differentiation. It is important to appear equally attractive to users as well as search engines.
Do Long Tail Keywords help Local SEO?
This is something that most SEO experts are not even aware of. Studies by some of the leading names in the digital marketing and SEO industry focus on long-tail keywords for Local SEO.
Studies have shown that when people are making local searches, they are more likely to use long-tail keywords. Moreover, people are also going to filter in questions when they are making local search queries.
When was the last time you asked Siri or Alexa about the closest possible Italian restaurant? I am guessing it would be not too distant in the past.
Local SEO should have a strong focus on long-tail keywords. This not only makes them voice search-friendly but also perfect when it comes to ranking for high search intent-based queries.
For example, your long-tail keywords for Local SEO should be-
Which is the Best Burger Restaurant in New York
Nearest Burger restaurant in New York
Top-rated Burgers New York
Best Burgers in New York
Best Burger Restaurant in New York
By focussing on keywords, which are directly appropriate to your establishment, you can reach targeted users. I always maintain that Local SEO has a far better conversion rate than other SEO strategies.
The reason I say this is because local businesses are not going to depend on e-commerce to drive their sales. For them, sales come from either home deliveries or direct walk-ins.
Create your Digital Ecosystem with Search and Social-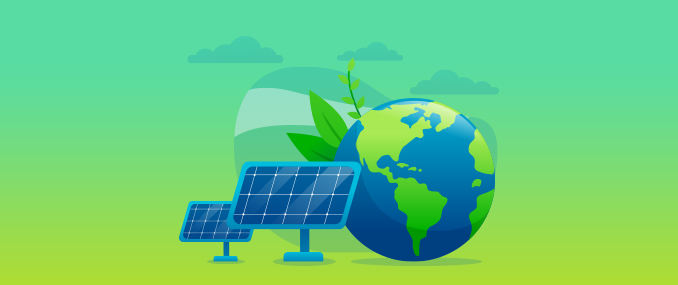 Even though most of the above points are optimizations on search, please do not ignore social media. I am not asking SMBs to spend thousands of dollars every month on social media promotions.
However, I am asking them to maintain a presence on social media platforms. Facebook, Instagram, Snapchat, and Pinterest are critical to driving aspirations and users. Depending on the nature of your business, you should try to work with LinkedIn and Twitter as well.
A small trick is to add your address on all digital platforms you are a part of. All platforms give you space for entering your details. Please maintain a consistent address across platforms to help optimize your Local SEO.
Try to post as regularly as possible. Focus on UGC and request users to use the 'Check-In' function on Facebook. Try giving discounts to people who write reviews on Facebook and GMB.
Reviews are comparable to Gold Coins on Facebook and GMB. The more 5 Star Reviews you have, the higher will you start ranking. Please ensure that you respond to all the reviews in a personal capacity. In other words, do not have a standard reply.
This will help you maintain high levels of engagement with your consumers as well as build your credibility. True digital success exists in a digital ecosystem of search and social. No matter how small your brand is, you can always put in the hard work and concentrate on these small factors to grow.
Most importantly, you will not be spending money. Goodwill, hard work, and smartness can go a long way in ensuring digital success.
Other aspects of Local SEO- Local Directories, Citations, and Blogs-
You cannot just depend on GMB, Bing local, and social media to help drive your SEO efforts. You also need to concentrate on working with different digital platforms to help your Local SEO.
I feel that in addition to the above-stated points, you would need to work with the following-
i) Local Directories-
Every recognized state, district, or region has some business directories listing businesses according to their governmental certifications. For example, you would need to have a Food Licence, Health and Safety License, Fire Licence, and so on.
Your business will also be a part of some local association or group that involves other businesses as well. The key is to maintain complete profiles on such listings and directories. Search engines crawl these pages when they index them. If they find your exact name, address and results, it will have a positive effect on your search rankings.
ii) Citations-

 
Local SEO experts are crazy about Citations when it comes to helping your Local SEO efforts. Citations refer to several platforms, which offer third-party services. We are talking of platforms like Yelp, FourSquare, HotFrog, Zomato, and Swiggy (India).
When these platforms mention your brand presence on its platforms, Google indexes the content and brings forth the same benefits like Local Directories. Restaurant brands should try to get as many citations as possible from third-party platforms and websites.
Read more: How Google Indexes New Content: What You Should Be Doing
iii) Mentions on Local Blogs and Features–
Has a Food Blogger visited your restaurant and asked to feature you? Given the rise in blogging and influencer stratosphere, this might have happened already.
As a brand, you should amp your search and social reach by featuring on as many blogs and social profiles as possible. While some of this engagement might be over a plate of burgers, others might be of a paid nature. You need to get backlinks in order to boost your search rankings. Depending on your budget, you can try to work with bloggers and influencers.
Conclusion:
Local SEO is not something, which is going to show you immediate results. However, if you are consistently following the above points, you will see results sooner, rather than later. In terms of the period, we are looking at four to six months.
Always remember that SMBs do not have the money or resources to compete with the big brands. However, digital is rewarding when it comes to hard work and smart thinking. SMBs can make as effective a digital presence felt, as anyone else.
Through the Guide to Local SEO, I have tried to help SMBs drive traffic, revenues, and credibility for themselves.
Do let me know what you thought about the article in the comments section below. Feel free to add value to the article in which way you think is best.
Read Also: