One of the primary objectives for any website is to drive organic traffic. Every day, we use high volume keywords to attain a top position in Google ranking but often forget about long-tail keywords. The truth of the matter is that long-tail keywords make up to 70 percent of all searches.
Therefore, you cannot overlook long-tail keywords and expect to survive in the modern SEO world. This article will take you through everything that you need to know about the use of long-tail keywords for SEO.
Meaning of Long-tail Keywords:
Most people don't understand the meaning of long-tail keywords. These are search queries that contain more than two search words which narrow down the focus of the search engine results to bring up results that are more specific.
Most long-tail keywords are lower volume and lower difficulty. You can understand better when you know the meaning of head keywords. Head keywords are high difficulty and high traffic terms that make up the whole topic.
While users search for them often, they are not always 100 percent specific to what your content in promoting.
Examples of Long-Tail Keywords: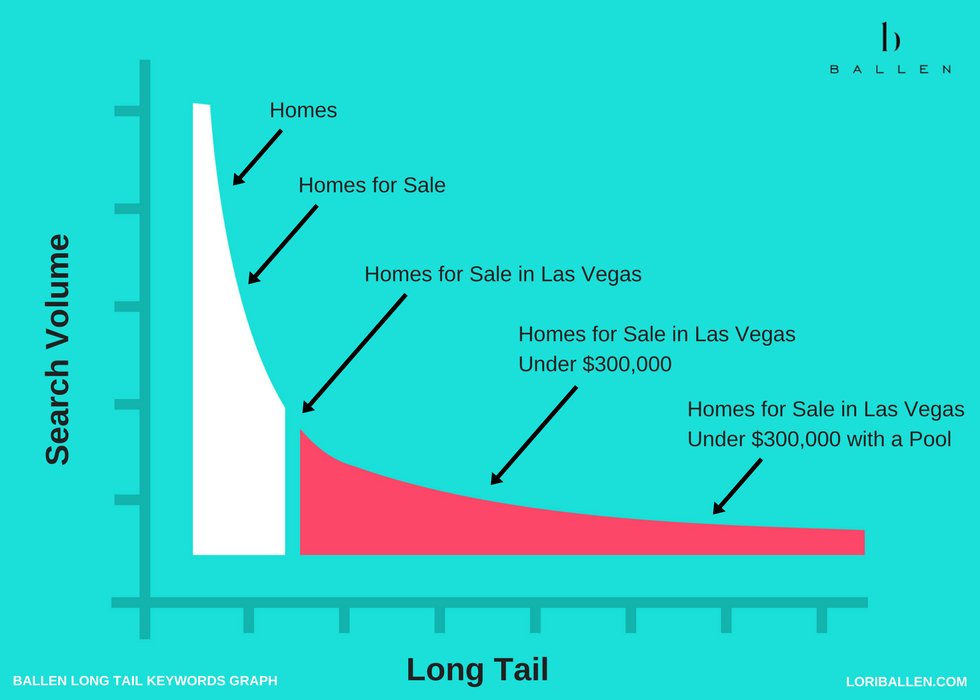 Most people who are new to SEO may find it hard to understand the meaning of long-tail keywords. The best way to understand this phrase is by looking at an example.
The best starting point is the keyword "SEO." SEMRUSH reports that this keyword gets over 110,000 exact keyword searches every month.
If you search for the term "SEO" on Google, you will get it in the first position of websites such as Google, moz.com, and wikipidia.org. Therefore, it becomes almost impossible to outrank these sites with an ordinary blog or website.
Therefore, how do you rank the keyword "SEO" in the search engines? The secret is going a step higher to add a tail or tails to the current keyword to narrow down the competition you have in the search engines.
If you add the term tips, the keyword will change to "SEO tips." This keyword becomes less competitive than the term SEO even though it is still hard to target this phrase.
Renowned and large websites dominate the top results in the search engine. Therefore, you need to be extremely careful about how you frame your long-tail keywords. Something like "SEO tips for beginners" may help you to rank better.
The number of people who search for "SEO tips for beginners" is less than those who search for the phrase "SEO tips." However, the benefits that you get from such a long tail keyword are higher than the difference in traffic.
Benefits of Using Long Tail Keywords:
Targeting long-tail keywords come with several benefits to the user. You cannot understand the benefits of long-tail keywords unless you understand the meaning of the terminology 'intent.'
Long-tail keywords match the intent of the user. Put yourself in the searcher's shoes while thinking about the customer journey. You will discover that prospects understand their needs and search for head keywords to learn more.
The prospects now become aware of possible solutions and search along with keyword with the intention of making a purchase. Even though this explanation seems to be shallow, it summarizes the idea of intent quite well.
When you consider the intent of the keyword, you are considering the mentality of the user who would search for that keyword. For example, a person who is looking for "SEO" could be looking for a broader definition while a person who searches for the term "SEO Services" intents to search on the snippet listing and consume the available services.
Given the long-tail specificity of the search, the visitors are expressing their intention to consume the services that you are offering. These people may also have the intention of reading your content.
As a result, it is better to target long-tail keywords because they bring targeted traffic that has a higher chance of converting. These searchers are beyond the mindset of discovery.
These are people who are ready to move in the purchase mode. Even though they are not many, they are more valuable than getting a high number of the general traffic.
The Intent of Head Keywords is lower:
You can never tell the intention of a person who is searching for a word like "marketing." He could be looking for the definition or to read an encyclopedia article on this topic. This explains why the Business Directory and Wikipedia rank highly.
You can narrow it down and target a phrase like 'Marketing Agency India" instead of just using the term 'marketing.' The intent of the long tail keyword becomes much clearer and there is a high possibility that you will rank for it.
The challenge of using head keywords is that you will be putting a lot of work into driving unnecessary traffic. When you drive traffic that doesn't take a lot of time on your page, you will be telling Google that you don't want to rank on those keywords.
It means that you will be wasting your time and effort. It is advisable to Google the keyword you want to target before targeting it. Ask yourself whether your content will be out of place in the search results. Don't bother yourself with something that will not add value to your website.
Long Tail Keywords are Easy to Rank:
It is easier to rank long-tail keywords than the non-long tail keywords ones. As long as you own a high-quality website, it is easier to rank long-tail keywords especially if you go for keywords that have low competition.
The Number of Long Tail Keywords is higher than Head Keywords:
The list of long-tail keywords is endless. As a result, you can have an abundance of long-tail keywords that you need to target. On the contrary, you can run short of the terms to target when you go for head keywords.
When you target long-tail keywords, you are increasing your chances of optimizing your web content and creating more pages. Sites that have more pages drive more traffic and rank for more target keywords. It becomes more important when you rank for the best long-tail keywords.
The best description for this is covering your bases. For instance, targeting both the keyword 'green tea smoothie recipes' and 'green tea smoothie ideas' is two different posts and having both of them rank to rank such that you are benefiting from any that the users search for in the engines. Remember, long-tail keywords make over 70 percent of the total searches.
Increase Conversations:
Users who use long-tail keywords make their searches more specific and hence they are more targeted. These are 'action' or 'buying' keywords that have higher chances of converting. You can include a location like Florida in the keyword phrase to target local businesses.
Build Website Authority and Trust:
The other advantage of long-tail keywords is that they will help you to build website authority and trust. When you appear on the first page for any keyword, it means that your website has trust and authority.
The use of long-tail keywords will help you to achieve this position in the SERPs. Several first placements coupled with a solid SEO strategy will help you to build the desired authority.
You Get Higher Traffic than the Suggested Volume:
The available keyword research tools will help you to approximate the traffic you will get if you achieve a top position for a particular keyword. When dealing with long-tail keywords. The estimation is 100 percent correct.
The reason is that long term keywords have a low volume and so is the sampling and hence they underestimate. There are several long-tail keyword examples that deliver over ten times the traffic that the keyword tools show and hence you should not reject a keyword because the tools reflect low traffic.
How to Find the Best Long Tail Keywords:
Most people have a challenge when it comes to finding long-tail keywords that have a high conversion. You can either go for a manual or automated process in your search.
1. Finding Long Tail Keywords Manually:
Research the suggested terms and search for related posts on Reddit, Quora, and forums. You can put together a list of commonly mentioned phrases and head keywords. You can manually search long-tail keywords by;
i) Suggestions From Google Search Box:
The best way to type keywords on the Google search box is seeing the ideas that the search engine suggest. Once you get an excellent long-tail keyword, confirm from the keyword tools like SEMRUSH to determine whether they are worth targeting or not.
ii) Google "Related Searches" and People Also Ask:
Checking the 'related searches' and 'people also ask section' is the other manual technique to Google your topic.
iii) Yahoo Suggest/Bing:
Yahoo and Bing also make relevant suggestions while typing a search term. You can also use that because the suggestions you get are different from what you get in Google. Therefore, this strategy is worth exploiting while searching for long-tail keywords.
iv) Reddit:
Reddit is that other goldmine for long-tail keywords. It will help you to find out what individuals are talking about. Once you understand your target audience, you will highlight some of the valuable long-tail keywords in Reddit.
v) Quora:
The lasting thing you can do is searching for keywords in Quora. Quora users answer questions that you could answer using your content or ads. Quora is one of the best channels for finding long-tail keywords.
It is one of the best inspiration sources for blog posts. You can grab relevant questions as a title and type the content in the answer and your original research to create fantastic content.
2. Finding Long Tail Keywords Automatically:
You can use SEO tools like SEMRush to generate the list of relevant terms and various permutations from your head keyword research.
SEMRush is an excellent channel for managing paid and organic campaigns. It has one of the best keyword research features in the market. The keyword magic tool will help you to find long-tail keywords in SEMRush.
Using Long Tail keywords:
After finding the long-tail keywords, you need to use them to create great content. The first thing that you will need to do is to choose one main target. Once you rank for one keyword, you are scooping up several long-tail variations.
Here are a few tips that will help you to rank for the long-tail keywords;
Place the keyword at the beginning of the headline and title tag
Use the keyword as the slug i.e. in the URL after the domain
Your title should be in the H1 tag
Put the keyword in the H2 subheadings
The keyword should be in the first 100 words of the article
Use a few keyword variations in the body of your article.
In the end, you will have a well-optimized and SEO-friendly article. It is easy to rank long-tail keywords but this will not happen if you just throw text on a page.
Low competition long-tail keywords will get a top position in the SERPs as long as you use them well. Here are some of the things you need to keep in mind to get a high ranking in the search engine.
Your Content matters:
The most important element for the achievement and maintenance of good ranking for your long-tail keywords is content. Your content should rock both in quality and quantity. The content you publish should answer the questions in the long-tail keywords.
Content SEO: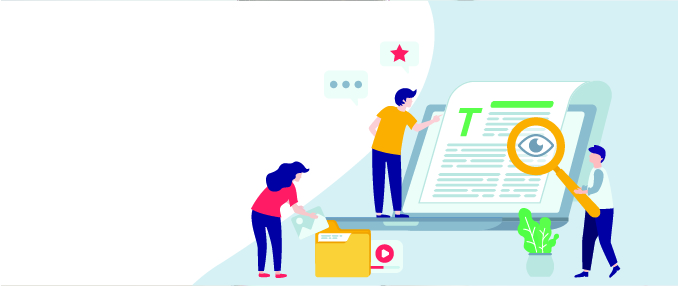 As you write your content, you need to follow some simple but effective SEO copywriting rules to make it friendly to both the users and the search engines. Some of the things that matter a lot are formatting, content freshness, and post titles. Once you learn these basics, you will discover that they are very easy to follow.
Implement On-Page SEO: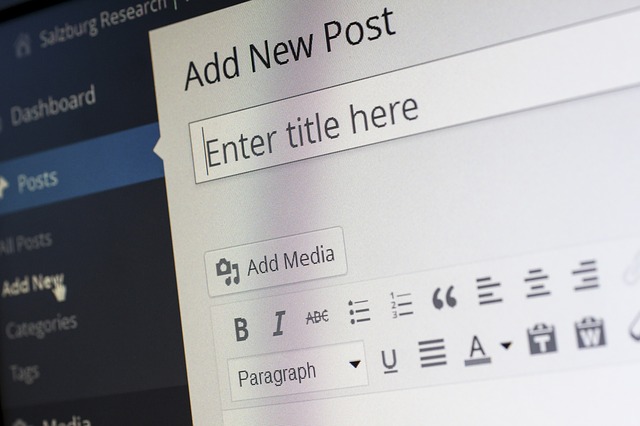 On-page SEO can help you to achieve better ranking in the search engine while using long-tail keywords. It makes your website to be more attractive in the search engine.
Read more: 15 Best Off-Page SEO Techniques in 2019 for First Page Ranking
Promote Your Content:
After using long-tail keywords in your content, don't sit back and relax. You need to promote your content on social media among other techniques.
Conclusion:
With all this information, you are now ready to get started with long-tail keywords. Several techniques and tools will help your content to stand out from the competition. Pick the best long-tail keywords and target it in your content in the best way possible.
It is the best way to get good ranking and traffic for websites that are not big. There is a high competition for high volume keywords making it hard to get your website in the top position. The secret is consistently using long-tail keywords to publish high-quality content on your website.
If you would like optimizing your website for long-tail keywords, feel free to contact our SEO experts through [email protected].
Read Also: