SEO: A Long Term Investment Strategy:
The term 'Search Engine Optimization (SEO)' is a heavily loaded technical phrase that scares most people into believing that SEO is something that only technical experts or Digital Marketing Gurus can understand and do brilliantly well.
I am here to tell you that it is the nature of our industry (tech, software, digital marketing) to unnecessarily complicate things in order to raise prices, exclude individuals and groups, and create a monopoly. By following some SEO best practices, being aware of the changes in innovation, and applying yourself, no matter who you are, you can excel at the SEO game.
If you are under the impression that your SEO problems can be solved in under a month by listening to some expert or Guru, let me tell you that it is not going to happen. These experts exploit vulnerabilities of people and companies who are looking for quick turnaround time on SEO. A robust and holistic SEO strategy is a long-term investment, one that might be your and your company's best investment to boost business.
Yes, it is possible to tinker with a few elements here and there to improve your search capabilities. However, if you want to 'Rank 1' on Google in 2019, we humbly suggest that you follow our guide to SEO Best Practices as outlined in this article and try and create an SEO Checklist that you should tick off at the end of the year.
What are the Inner Processes of SEO-?
As we have already pointed out, SEO stands for Search Engine Optimization. What many people are unaware of is that SEO Best Practices entail monitoring, controlling and excelling at three processes that make SEO. The processes are-
On-Page SEO: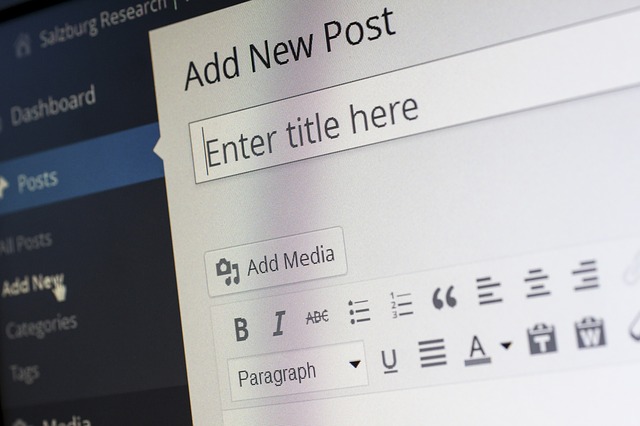 On-Page SEO refers to the process of optimizing your content and HTML in such a way that Google links your page as the most appropriate response to a user's query. For starters, managing and publishing good content that is 100% original, plagiarism free, uses the right descriptions, and meta-tags, helps your content become much more visible to audiences.
The image on the page along with the page design, concise and clear URLs, and title tags constitute some of the basic On-Page SEO Services. You can also consider them as your On-Page SEO Checklist. On-Page SEO can never be a trade-off situation, meaning, sure, I have good and original content, but my URLs are off, and my descriptions are all over the place.
For a successful On-Page SEO strategy implementation, you will have to maintain and continuously monitor all the variables. It is not a lot of work but just requires logic and applicability.
Off-Page SEO: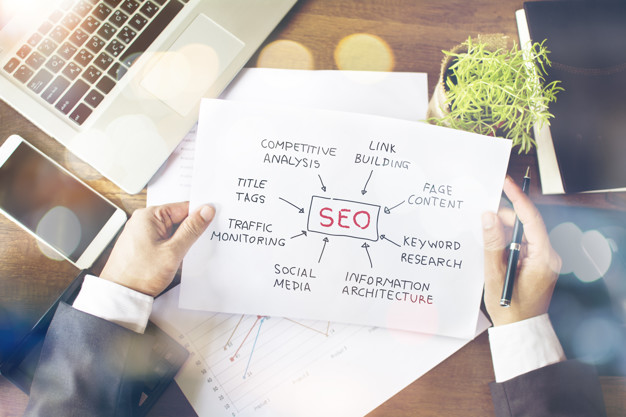 As the name suggests, Off-Page SEO refers to practices that you have to go beyond your website or blog site. These factors help in promoting and amplifying your rankings on search engines.
For many people, Off-Page SEO just comprises of Link Building. However, I am here to tell you that Off-Page SEO stands for much more than that. For starters, it involves Social Media Marketing, Social Sharing on various platforms (social media and otherwise), apart from Link Building.
For a successful Off-Page SEO strategy, you will have to invest in cross sharing contents of your page on social media platforms (think about how brands upload blog articles on their page, and the link takes you straight to the Brand Website or Blog Section).
If people come from LinkedIn, Facebook, Reddit, and similar platforms to your website, Google thinks that your content is good, credible and trustworthy.
Technical SEO: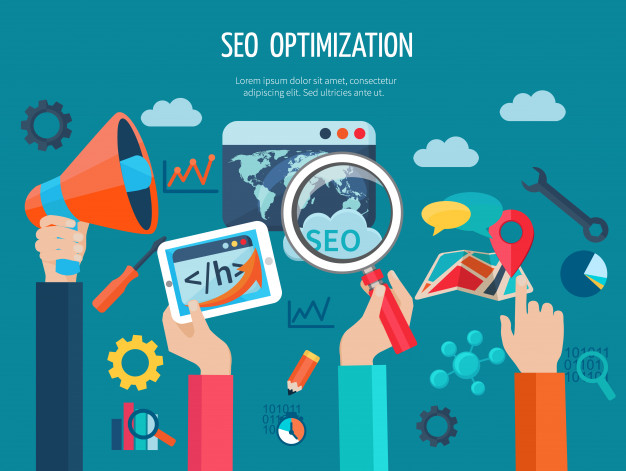 In our opinion, Technical SEO is one of the most misunderstood terms on the web. Not only does it get thrown around a lot by experts, it is also a process that we feel did not even need a separate area of identity. It stands for correcting the basics, the foundation.
Very simply put, Technical SEO entails that your website or blog site should have a robust architecture and construction. The page upload speed should be fast, and your site should be mobile friendly and optimized.
Arranging your URL, giving a Site Map, and registering your website with Google Search Console and Bing Webmaster are some added things that your website development team should consider as basics.
After getting a brief, yet the important idea of the three dimensions of SEO, let us come to some of the SEO Best Practices that will help your website Rank 1 on Google in 2019:
1. 'Content is King'- Good Quality Content helps in SEO Rankings:
For many experts who focus on other aspects of how to improve SEO, let me tell you that there is absolutely no substitute for good quality long-form content. Sometime back, I read that articles, which are present on the first page of Google searches, have a word length of around 1900 words.
I am here to tell you that if you are starting your website or blog site, try and never reduce the word limit of your article or blog to below 1000 words. Your content has to provide a service, meaning it should be credible and valid information that people are looking for. Always remember, that Google takes note of plagiarism; they will not tell you about it, but they will filter your site quite lower down if you do not have original content.
Before writing on a topic, always do your research. For example, if you are interested in writing about 'dog breeds', you title should be titled as- 'The Top 10 Big Dog Breeds that make Great Pets'. Consumers are interested in niche segments but try not limiting yourself to just one category or interest area.
2. Do your Keyword Research before writing: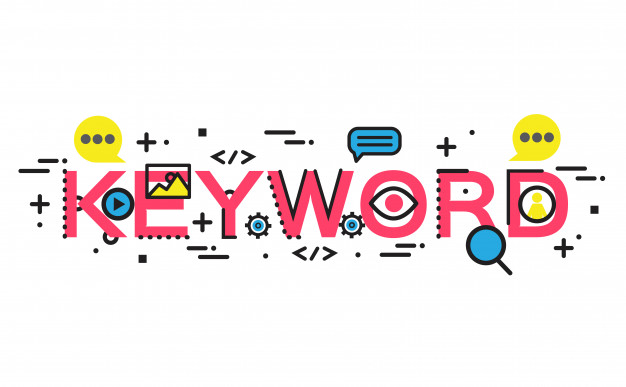 Before you proceed to write, you have to follow one practice religiously- Keyword Research. Whatever category you are writing on, it is imperative that you use a tool, and find the appropriate keywords for the category. You can use any number of tools, like Google Keyword Tool, or Keywords Everywhere.
The key is to focus on keywords that have a higher volume in terms of searches. One very common error that people do is avoiding long-tail keywords. Do not make this mistake. If long-tail keywords are there, and you integrate them in your content, you can be certain that you will get more traffic from them, than from generic keywords.
An ideal content piece, article, or blog should comprise of 1 target keyword that should be present in your title heading, in your sub-heading, and should be scattered across your piece at least 4 to 5 times. Choose two other keywords, which should be present at least 2 to 3 times in your article.
3. Use Innovative Titles and Unique Descriptions:
Writing quality content is one aspect of getting things right, but what if your title isn't curious enough, or funny enough to arouse excitement, or make your readers curious to click. Let me give you two examples- There are two titles, each with the same kind of content in them. One-title reads- 'How Millennials Use Tinder'. The other one reads- 'My Tinder Experiences at 18 years of age'. Which one of these titles you would go for?
Avoid duplicating content and title headings on your website. Having individual titles that are smart, address your target audience, and appeal to emotion within them, will help you get more clicks and traffic on your website.
4. Set a Sitemap of your Website or WordPress Site: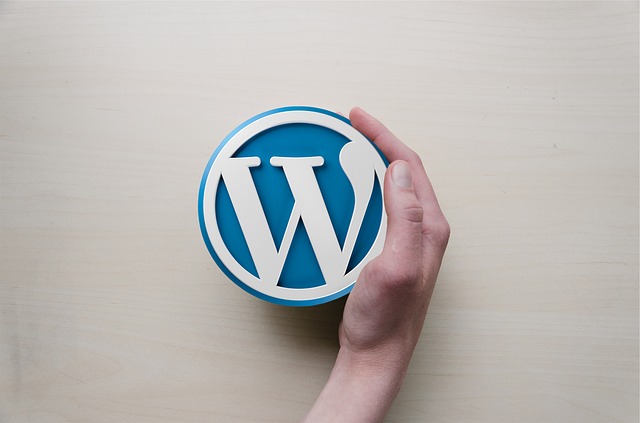 You have made a great website, with stunning visuals and brilliant content, but you have forgotten to add a sitemap. Most website developers think that should be the final thing on their minds, and they often tend to forget about it.
Please bear in mind that a sitemap is an absolute essential when it comes to Google finding your website. Once you launch your website, register the same with Google Search Console. Once you have done that, Google uses its crawlers to crawl through your website and optimize or create small tweaks. This will help your search results massively.
5. Remove 404 Error Pages from your Website: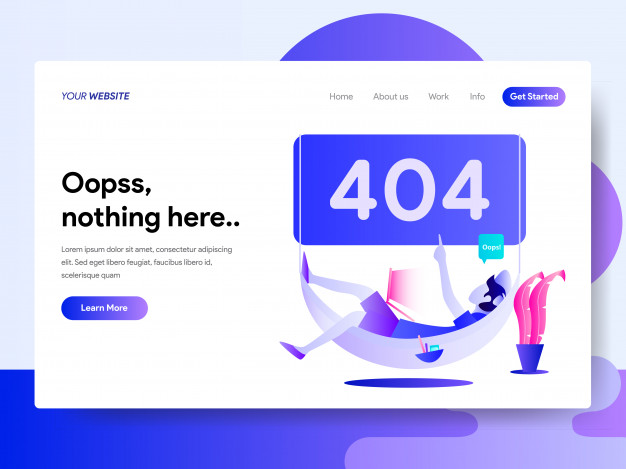 Most of us do this elementary error. We tend to launch the website with some internal pages and sections and use 404 pages on the rest, saying to ourselves, that in due time, we will complete them. Every time a user comes to a 404 page on your website, chances are, you have missed a ranking spot.
Not only does it tells Google that you do not have credible content on your pages, it also deals a very bad blow to the user experience. People, who have clicked on your pages and seen the 404 error, will go back, meaning, you will have a high bounce rate. Google checks the number of time users stay on a particular page.
6. Social Media Marketing Optimisation: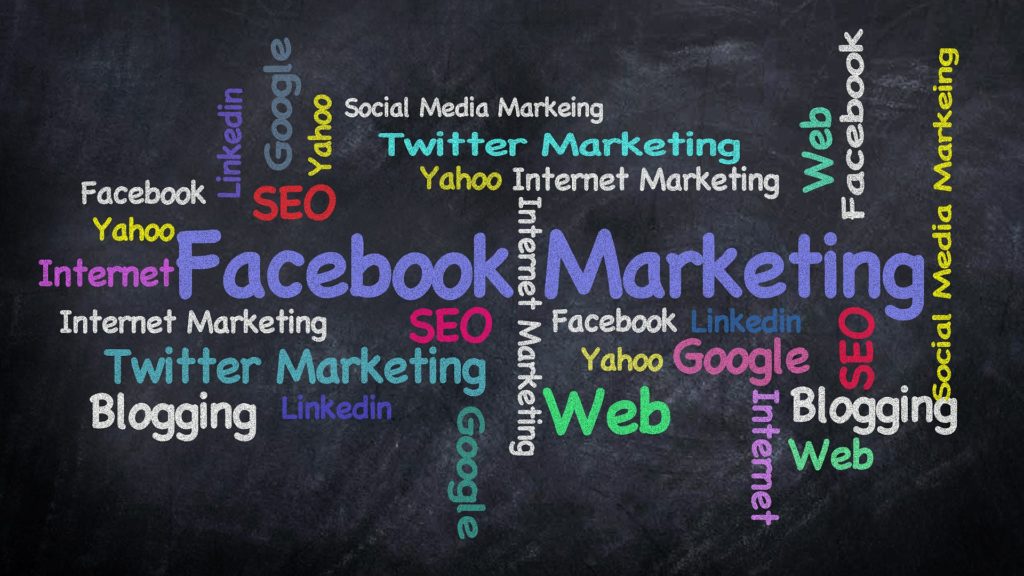 Let us not get scared of big terminologies. In its simplest form, social media marketing mean that if you have a website or blog, please open its business pages and profiles on social media platforms that you think appeal to your business.
If you own a blog on photography, you should use Facebook, Instagram, Snapchat, as your core drivers. A B2B business might try to use LinkedIn and Facebook. It is quite important that you share content on your social media profiles and redirect people from social media to your blog site and website.
If a number of people click on the link of your Facebook profile and are redirected to your WordPress Blog, chances are that Google would find your content credible, trustworthy and start showing it higher on the search rankings.
7. Link-Building is necessary for growth and rankings:
Product companies spend millions of building links and finding out publishers who would feed and create back-links for them. You do not have to spend like them to be noticed. What you can do is play it smart.
A small trick is joining community platforms that share and barter in links- both external and internal. However, you need to keep in mind that if you add external links in your article (links which clicked lead readers to another page of someone external), you should try to give links of websites and authorities that are credible.
Bartering with links plays a big part in how you are able to grow your website or blog organically. The key is to avoid spending on promotions at all times.
8. Pay attention to Metrics and Reports:
Please do not get scared of the word metrics or reports. These are simple to understand analysis given by many tech companies free of cost. Yes, they have paid services too, but when you are starting, you can very well opt for free ones.
Follow terms like keywords, DA, Keyword Ideas, CTR (Click to Rate), Bounce Rate, Traffic, Number of Back Links, for starters. After some time, you will become so familiar with such terminology, that it will become second nature to you.
SEO Best Practices- The Final Word:
Currently when paid advertising and promotions dominate the digital industry, the humble and often confused SEO Services remains one of the last processes of increasing traffic, visibility and credibility through organic means.
There are different Digital Marketing Companies that will misguide you about processes, and tech jargons, but if you put your head to it, SEO is not such a difficult thing to master. It is a process, which needs sticking in. Meaning, you have to be in it for the long run.
If you keep following SEO Best Practices over a one-year period, chances are that you have set a good and solid foundation for yourself. Try following our SEO checklist and monitor changes in traffic, DA, and other metrics to know what is performing and what needs to be changed.
You will not be able to master SEO in a day, a week, or even a month. As SEO is one of the last remaining organic tools on the market to improve visibility and rankings, it requires constant and continuous investment, both time and energy, but happily, no money!
Read Also: