There are so many people who want to record their presence online but they don't know the right website builder to use that comes at no cost. The truth of the matter is that there is a long list of free website builders and you can get confused on which one to choose. Thanks to this article because it will guide you on the best free website builders on the market. However, you need to have a clear picture of your needs before you choose one the best free website builders. You will find a list of some of these in this article. I strongly believe that you will find each product information to be useful especially when it comes to meeting your needs.
10 Best Free Website Builders: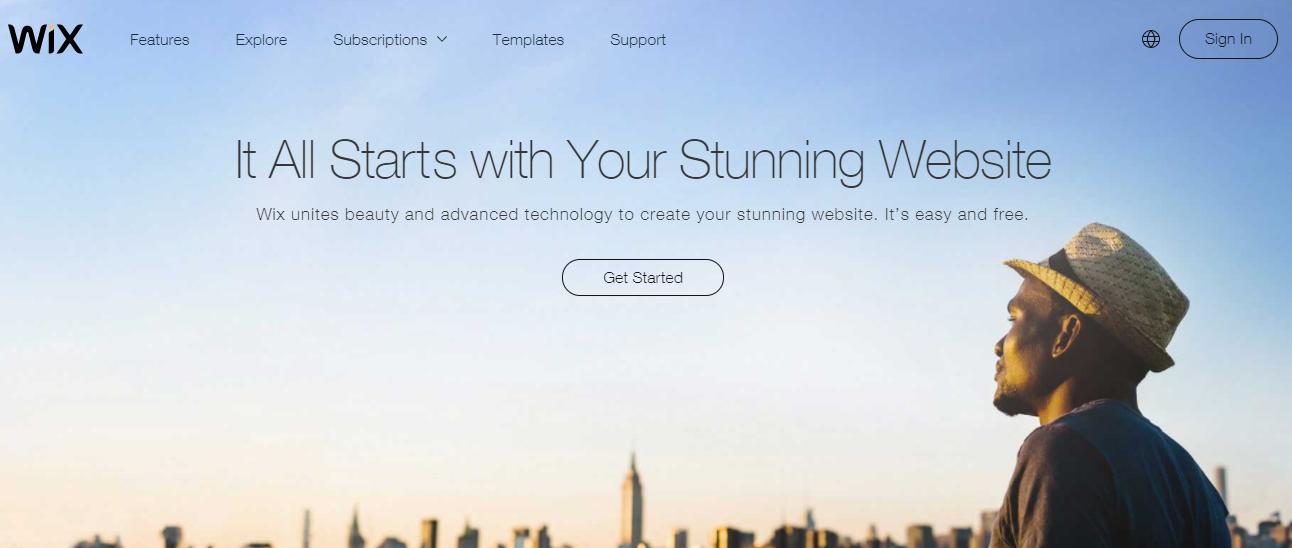 By all means, WIX is among the best free website builders on the market. It comes with a user-friendly drag and drop editor that is easy to pick up and allows you to design your website as you wish. All you have to do is select an element that you desire to have on your website like a contact box or image by the aid of the mouse. This kind of versatility is what makes WIX a superior choice irrespective of the kind of website you are designing. It's more applicable for small business owners who don't want to commit several working hours to make the site beautiful. It has a large choice of social media icons, buttons, and galleries and over 500 stunning elements. However, the free plan of WIX comes with several platforms. There is a capping of 500mb for both bandwidth and storage and hence you cannot use too many videos and images. You can get WIX ads on its free plan and you cannot make use of a personal domain. This platform is among the best drag and drop website builders on the market.

One thing that makes Weebly a great choice is that it is among the easiest to use and free websites for developers. Its drag and drop editor is similar to WIX with a very user-friendly editor. Weebly does not have a long list of tools or features hence building the website will be easier and there are few destructions. No wonder most people will tell you that Weebly falls among the best choice for building personal websites. It can help you to build a self-promotion website. You will be able to achieve this objective without straining yourself with so many options.

WordPress is one of the most popular website builders in the market. This website creation tool can help you to create highly customized websites at no cost. It is among the most popular website creation tools that are being used by more than 80 million websites globally. You can use it to create any website you are thinking about including business websites, eCommerce, forums, and membership just to name a few. It is characterized by a high level of flexibility and allows you to turn your videos, content, images, and many more into a website that is highly functional.

This platform is the best choice for anyone who is looking for an online presence but will require a high level of hands-on support. Jimdo has a very passionate team when it comes to assisting you to set-up a free website and it really keeps things simple. It's a good choice for those people who are new in the practice of building websites. You will not spend a lot of time figuring out what you need to because the options are quite simple. It is a real time saver and will assist you to get online sooner or later. However, the platform has template selection limitations. The platform has an attractive design that is highly responsive to mobile devices. You can also use Jimdo to create a free online store making it an excellent choice for free website builder software.

IM creator is the best choice for anyone who wants to build an eye-catching website that has several images. This platform will help you to make free websites at a pretty fast speed. The templates already have content that you can switch out with a lot of ease using the drag and drop editor. It will save you the tedious work of having to create everything from the beginning. You will be able to go live after a short period without compromising on the quality of the website. Its one of the best free website builders especially if you don't have enough time to do everything from the scratch. The template keeps everything simple and nice and you will find the process of developing a new site to be easy, quick and quite an enjoyable one.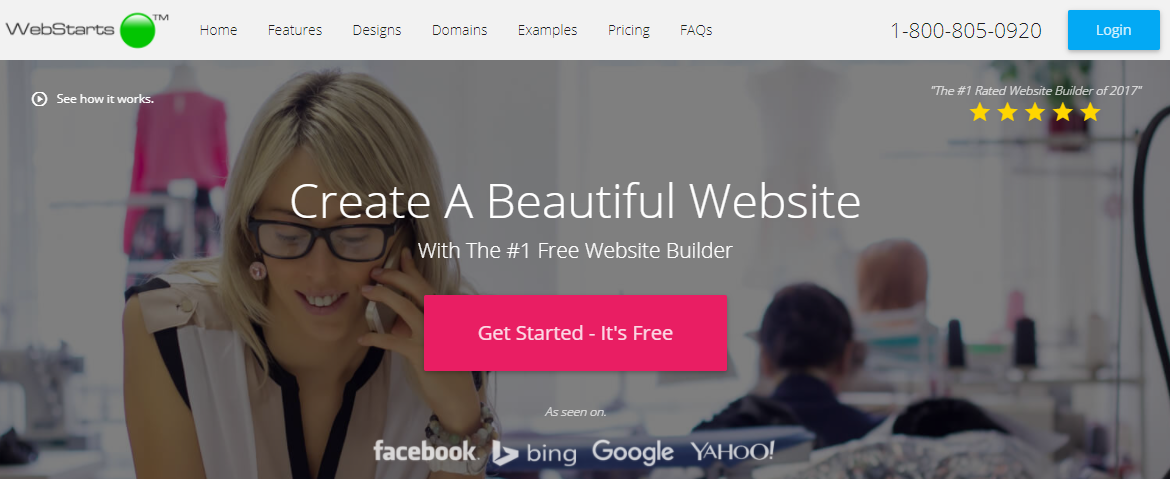 This free website builder will assist you to set up a stylish website easily and quickly. It has a broad range of attractive templates that you can select from. It comes with a user-friendly drag and drop editor that resembles the WIX. Your visitors will see what you observe while developing and hence this will save you a lot of time. However, the free plan of Webstarts does not give you full access to all the key features such as image galleries and contact forms. Also, your site will not be fully responsive to mobile devices. You can unlock this potential by upgrading it to the premium version.

This website builder is a popular choice among those free website makers who have more than 30 million users who are spread all over the world. You can even build up the whole website within five minutes. Therefore, it is among the easiest and quickest platforms to use in setting up a new website. It has an easy to use editor that is less flexible in comparison to the other website builders. The elements will conform to the predetermined designs as you move them around. However, the platform tends to limit your potential to be creative when you compare it with the other website builders.

This is a simple website builder that pays attention to help you get online. The only challenge with it is that it does not give you the choice to select templates. There are 11 website categories to help you choose the website you are looking for. Some of them include music, cv, blog, and portfolio just to name a few. Its easier to get along with this editor because you don't have so much freedom. You must select from the pre-prepared designs and styles. It has a live chat option and will get you online very fast. Its worth trying out SITE123 especially if you are looking for a simple website builder that has no frills.

Webs in a good example of creating websites where the user customizes and controls everything. You can use it to create professional and beautiful web stores, portfolios, and blogs by simply editing the template and then uploading the content. It is a multi-purpose solution that takes good care of promotional services and website designing. Some of the features that add to its functionality include vigorous support from Google Analytics, email marketing solutions, social network integration, and SEO tools. Webs will also offer you with template scores, free domain registration, free web hosting, and graphics that you can tweak to your requirements. The platform has a click and point platform that can assist you to build a powerful website within a few minutes. The website you create will be mobile friendly and also accessible to all the famous browsers. The free option also provides 40 MB of storage and 500 MB of bandwidth. You can explore more advanced features by buying the premium version of Webs.

This free website builder specializes in mobile friendly and highly responsive websites. Some people will tell you that Duda needs a lot of information at the point of signing up. The list has more than 100 template designs to choose from. This makes the platform quite refreshing even though it a bit inflexible as you have to work in blocks and slices. The software does not give you the full creative capacity that you may desire. It is a highly attractive mobile-ready website that has an initially overwhelming editor and the above mentioned editorial rigidness. However, it is characterized with the ease of use and this makes it an ideal option for most web users.
Conclusion
There are several factors you need to put into consideration when looking for a free website builder. You need to use at the ease of use, freedom to be creative, storage space and other factors that will define your expectations. The good thing is that there are so many best free website builders and you will not fail to get one that will perfectly meet your unique needs.