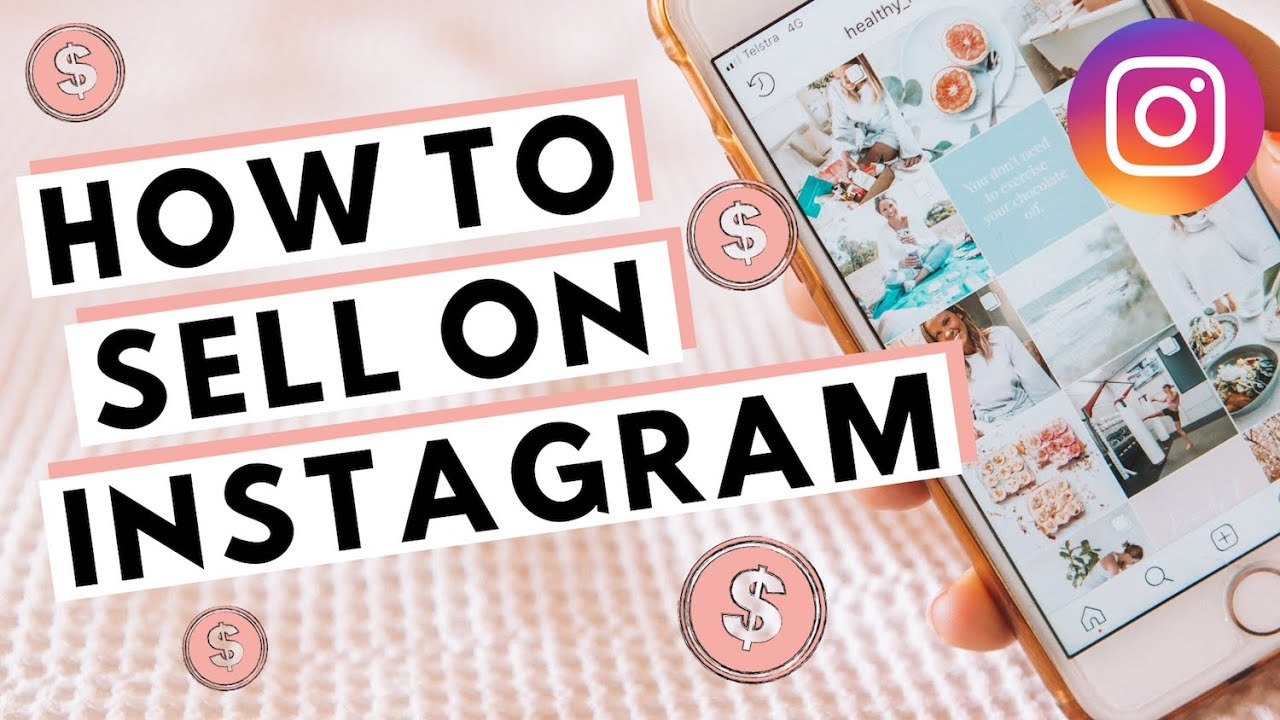 In today's world marketing takes the lead, which makes looking for an ideal marketing location an essential thing to do for marketers. Social media and platforms like Instagram stand out as a kind of platform through which you can do business and initiate sales. Now you might ask yourself how?
Let us take you on a journey and show you how this platform could be a miracle in the marketing business.
How Can Instagram Be a Good Place For Selling?
Instagram is being used by millions of people from all over the world. It is well-known for having over 1 million active users every month. These factors make Instagram a place where your advertisement can be seen and followed by many people.
It gives your business a chance to shine. It's basically like a huge billboard that catches your eye when you walk into the streets. Although Instagram only does half of the work, the rest depends on you and how well you can attract customers. But you've been given a store in one of the most famous shopping malls. With only a little cleverness, you can rule the world of marketing.
Why Is Instagram Essential For Business?
Instagram gives the opportunity to connect with customers, get to know competitors, and even have a better understanding of your customer's needs. Advertisement plays an incredibly important role here. 
But do not worry my friends, Instagram makes advertising easier too. You work with other influencers, and advertisement companies or simply share stories and posts to introduce your products. When I tell you that Instagram is like a miracle in marketing, that's what I mean.
Creating Business Accounts
Now you know that for your business to become more successful, you should step foot into Instagram and shoot for the stars. But how could we actually start a business on Instagram? Here is a little guideline for you:
Step One: The first step is to clarify what your business is about. This way Instagram would suggest pages related to your business. And makes your account easier for customers to find.
Step Two: Choose the right profile. You have to choose a profile that shows the kind of business you're in. It is incredibly important to have your profile photo aligned with the kind of content you are providing.
Step Three: Choose a simple and short bio to give the users basic information about your business. Don't bore them by writing a long and detailed bio. People neither have the time nor the nerve to read long bios. Keep it short, simple, and good enough to make the target audience interested.
Get Your Business Page Working
Now your rocket is ready to launch! Now here are some tips for you to make sure your rocket lands right where you want it:
Engage With Other Accounts
A very important thing you should keep in mind is that this business is no hide-and-seek. You can't hide and expect people to magically find you. You have to get out there and engage with other accounts that could bring you possible customers.
Share their opinion about your products, use a friendly tone when writing captions, ask them to give you recommendations, and always stay connected.
Stay in Touch With Your Followers
Answer them directly, react to the comments, and remember that ignoring the customer is not going to make you cool or busy, it will bother them and eventually, they go where the seller cares to communicate with users and answer their questions.
Power of Advertisements
pages with a high number of followers could help your page to be seen. Or once you get your post on Explore, you basically level up a little. So don't underestimate the power of advertisement.
Instagram and Marketing: Things You didn't Know
We mentioned the very basic steps you need to take in order to succeed in initiating your sales on Instagram. But if you already are a pro and know the basics, and you're seeking some less-mentioned secrets of this business, keep on reading cause we've got some surprisingly easy yet useful methods for you.
Active Account
An active and organic Instagram account can help you reach out to more people when you publish good content. Having organic followers boost your impression and number of share for your published posts. There are some influences around the world they aware of this challenge which most of the new companies are facing for IG growth. Hence they grow Instagram accounts in different niches by using their influencing power and followers then they try to sell the IG account to companies.
Visual Content
We always buy our children books that contain high-quality pictures, because it has been proven that children find pictures interesting. It gives them a clearer picture in their mind and makes them curious.
Trust me when I tell you that as adults, we still find pictures super-exciting. Use visual content to showcase your product. People want to know what they are buying and sometimes a high-quality picture of your product could make them want to buy, even if they had no intention to.
Live Shopping Streams
As we mentioned before, connecting with your customers is an essential step. You should be prepared for their questions all the time, and keep them updated. But if you want to go a little further, having live shopping streams is what you are looking for.

Through live shopping streams, you could connect with your customers at a deeper level and even gain their trust. Trusting a business on social media could be a little difficult for users. Creating a stronger bond with them could help you to gain their trust and Live shopping streams could help you with that!
Hashtags
Hashtags help you expand your business and take it beyond the borders. Stay updated with new trending hashtags and choose a relevant and easy-to-search keyword to use in your posts.
Last Words
In conclusion, Instagram is one of the most powerful and popular platforms on social media. It offers various potentials for free to help you globalize your business. By bringing your business into this platform, you give it a chance to shine and become more recognized.
There are some necessary steps you need to follow to run a successful business on Instagram but we can all agree on the fact that the most important step is to be connected to your target audience all the time and create a community in which your customers can trust you and the product you sell.
Be patient and trust Instagram with the opportunities it offers you. Stay updated and keep learning until you become an expert.
Also Read