In today's internet, age websites are the most common means of communication. People are more dependent on it and it has expanded rapidly. If you want your business to be online, you need to focus more on the web presence in the form of websites. Web designers can help in giving a proper look and feel to the site. Web design is the process of creating a website. It refers to the design of a website which can include the layout, font, color, style, text, images, etc.
Web design in your business:
One way to make your business go online is through web design. You need to have an excellent website to turn your visitors into customers. Web design can make or even break your business. With a user-friendly website, it has a good conversion rate, which will lead to better business and revenue.
Although making a website is expensive, you can generate profit if your business goes well. Through the website, you can also brand your business. The number of visitors you have the more traffic you can create on your website. It is very important to get your business brand recognized in all medium. Your website will become more easily searchable and visible if search engine like Google, Yahoo, etc. crawls into your website.
It is a competitive digital age market. With the help of a good designer, you can create a user-friendly environment for the users. If you have a well-managed website, people will rely on you. If trust is developed, people will take your products and services too.
Some of the top 10 trends to influence web design in 2019
Every day hundreds of thousands of new websites are created. If you want to make your website noticeable and amongst the top; you need to think, innovate, and implement new design and ideas. Listed below are some of the trends of web design that will help in shaping your website.
1. Responsive Design: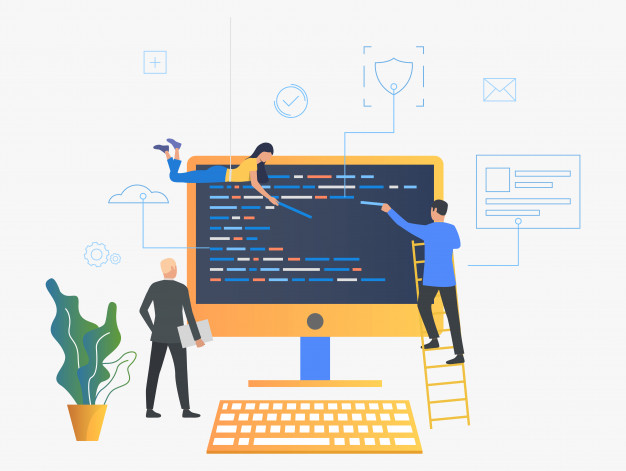 It is an approach in which a single site is build to support numerous devices. It is very challenging for the designers as the appearance of the website differs depending on the screen size and resolution. These days you will find an increasing number of phone/tab users than desktop/laptop users. So, as a designer, you need to focus more on the navigation button and make the page user-friendly.
2. Speed:
You need to check the page loading speed. You tend to lose users if a page takes time to load for more than five minutes. Hence, your design should convince the user to stay on the page for long.
3. Animation and more video content: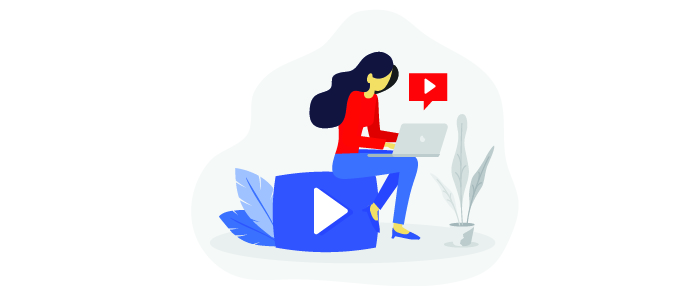 Users love animation. You can illustrate your websites products though animation making it more user-friendly. Video content on webpages has become more popular. Videos are more effective in passing the information to the audience who don't have the time to scan the text. Visuals would help the users understand more and make the content more memorable.
4. Minimalism:
End users seek a clean and to the point information rather than reading in detail. You can keep your design simple and understandable. The minimalistic design will also aid in loading the page faster. If it is designed in the right way, the user will get all the required information.
5. Monochromatic and absence of color:
If you chose only one or no color, you could make your website look great and memorable.
6. Creative, bold typographic designs:
With a bold typographic font, the user will get the required information quickly. Most of the website content is in text form so careful selection of the font could convey messages and attract the end users.
7. Authentic tones and textures:
Use realistic images and textures which we find in our everyday life. You can take your shot instead of taking from generic stock images.
8. Voice search optimization: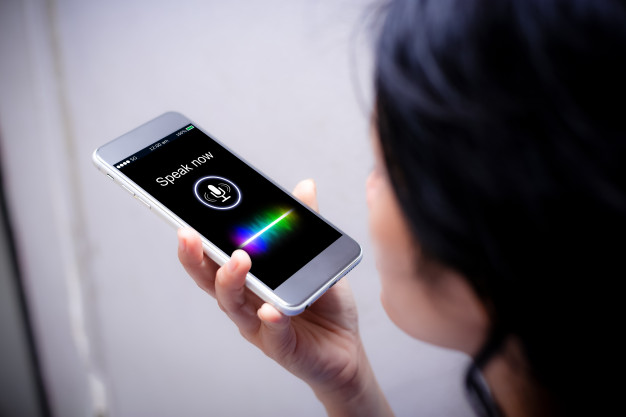 Alexa, Siri, Google are more into voice search optimization. In the next decade, almost 50 % of the search queries will be done through voice search instead of text. People are more comfortable with this new technology.
9. Chatbots:
Chatbots gives an instant assistant to the end user. It deals with queries, assisting the customers in connecting the end user to the team.
10. White space:
You can use more than enough white space on your website. Adding white space will make the focal point noticeable to the viewer.
Web designers can avoid certain common mistakes. You can avoid flash animation on the homepage. Customers want to know more about products and services. Do not make the navigation difficult, as it will tend your customers to leave the page. Keep it clean and simple. Avoid using the navigation in fancy flash animation or images; this will make you lose your customers. Do not use too many graphics and images as that will make the page to load slowly.
Some brilliant web designs of 2019:
Some sites draw attention and make you want to stay long. These sites push the boundaries and provide a masterpiece in terms of design, user-interface, interactivity, sounds, videos, images in its respective domain. Listed below are some of the websites with the brilliant homepage.
Good web design can convert your visitors into customers. It will tend people to stay long on the page and increase the traffic on your website. Out there is a huge and competitive market with good web design; you can stand out and make your space.
Your brand and online presence should last longer. An image, as they say, speaks a thousand words. Images also save a lot of space. Customers are more likely to buy a product after watching a demo (Video).
So, next time if you are planning to build a website, you can keep the above strategies in mind. Many web design services are available. You can also hire one such designer and make your website more user-friendly. There is the possibility of converting your users into customers and generating revenue out of it.
Read Also: