Developing a new software can either be extremely frustrating or extremely fun. It all depends on the kind of software that you are using and your level of knowledge. All you need is the right web design tools at your disposal and you will be good to go. You can do a whole day's work in just a few minutes as long as you are using the right web development solution. Using the wrong software will definitely result in a bad work efficiency. This explains why I will be looking at the best web design software you can find on the market.
Top 10 Best Web Design Software and Tools:
1. Adobe Photoshop ($9.99 per month)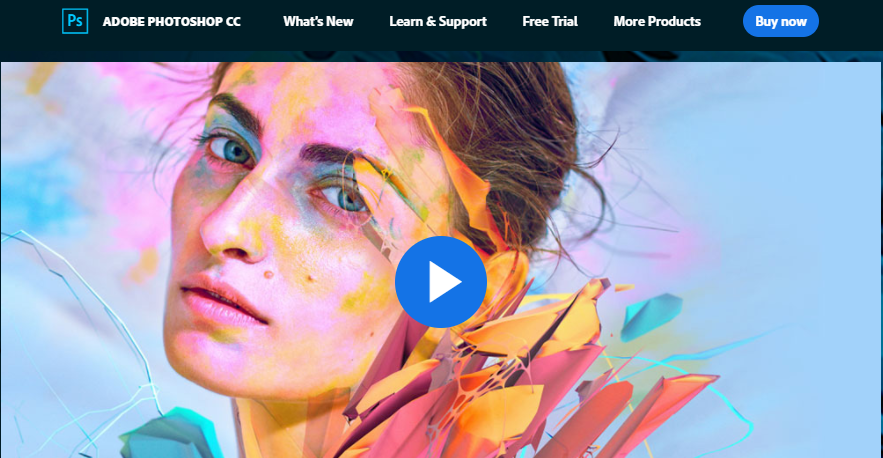 Photoshop comes at the top of the best web design tools because of the role it has been playing in the market for quite some time. This tool is extremely versatile and you can use it to work on almost any kind of project. Its main role is to assist users with working with raster graphics apart from web design. For example, all the photos you take using your phone are saves as raster images. You can use adobe photoshop to adjust any element of the graphics or photos including the sharpness, blurs, saturation, and colors. You can also use this software to develop new graphics from the beginning including visualizations and website layouts.  Photoshop is more of a manual tool that requires knowing the results you exactly want. Therefore, you need to design knowledge and skills to be able to use photoshop. There is no web design activity that photoshop cannot be able to handle. There are various premium packages depending on your budget. It is available for both Mac and Windows operating systems.
2. Gimp (Free)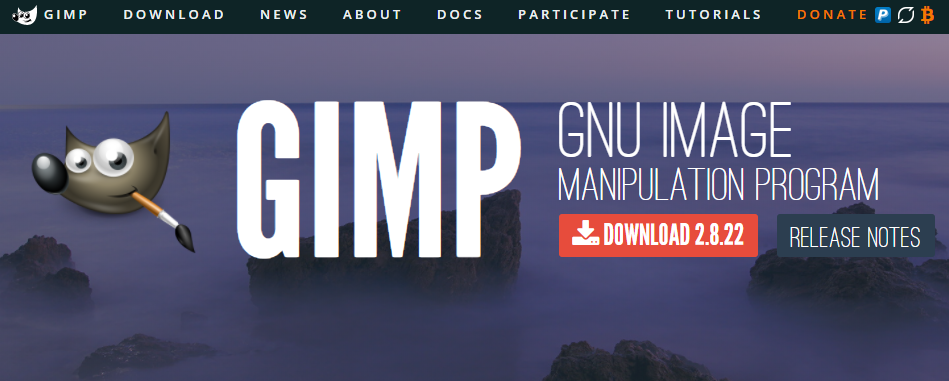 This is not a very hard tool to explain. In fact, this software is one of the best free web design tools for your use. It is easy to use the tool and could be a perfect alternative for Adobe Photoshop in the market. Even though it does not come with all the features that you will find in Photoshop, the features that most people use in photoshop are in Gimp. The tool can confidently handle most of the website design projects. Gimp is available for Mac and Windows among other useful platforms.
3. Sketch ($99 Per Month)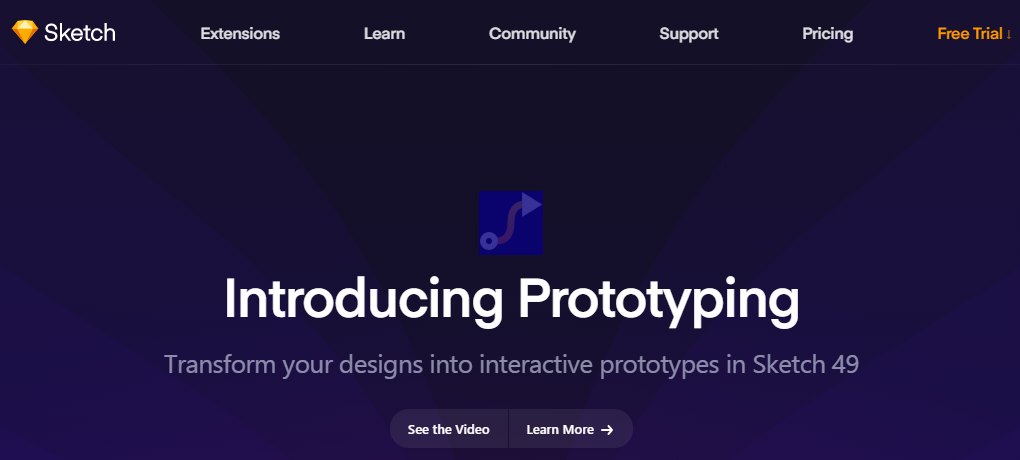 This web design premium tool was launched way back in 2009. The tool has grown pretty fast to be ranked among the top 10 web design software. Sketch competes favorably with other web design software like Photoshop. It has built-in features that address the needs of almost all web development projects. It is much easier and intuitive to work with sketch because of the way its functions and toolbars are laid out. It works with vector graphics and allows the users to freely re-scale the pieces they are working on without negatively affecting the visual quality. You can also use its mirroring feature for previewing your work on all mobile devices. In summary, Sketch is easier to use than Photoshop, excellent for web design, and a highly optimized tool.
4. Adobe Dreamweaver (29.99 Per Month)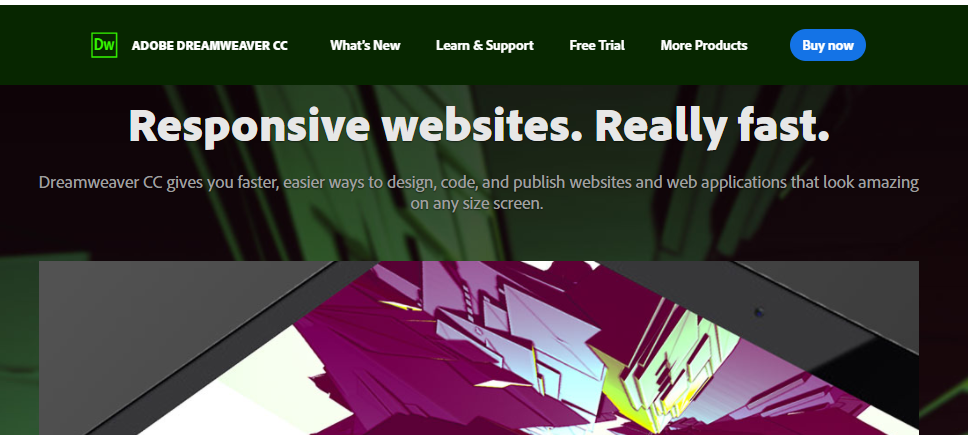 This is one of those web development tools that have a great history. The company by name Macromedia that has since acquired Adobe was the first to introduce to introduce this tool. Most developers have been regarding Adobe Dreamweaver as one of the best web design tools in the market. In fact, it is among the most sensible tools you can find. It brings together a live view and a code editor and thus creating an excellent environment that allows you to work on your website. You can make adjustments on your website in a very quick manner. In fact, you can use Dreamweaver to build a website from scratch.
5. Color Wheel (Free)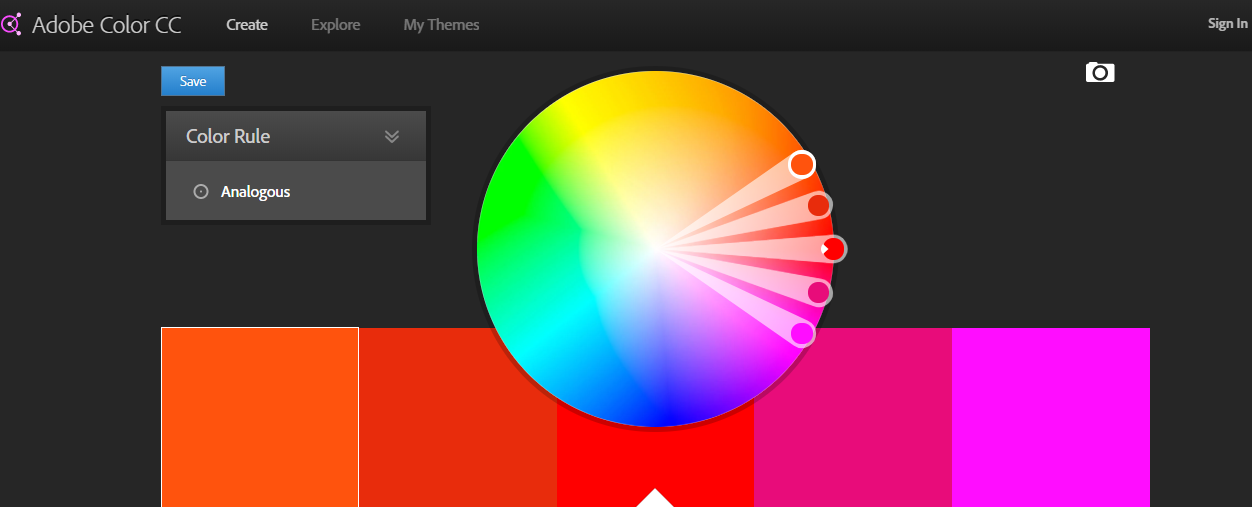 This scheme creation tool also comes from Adobe and is well known for developing colorful websites. After all, one of the things that will give your website an emotional feel is colors. It's among the absolutely free web design tools that has multiple ways of using it. Any website should always have a consistent color scheme and color wheel does this quite well.
6. Pictaculous (Free)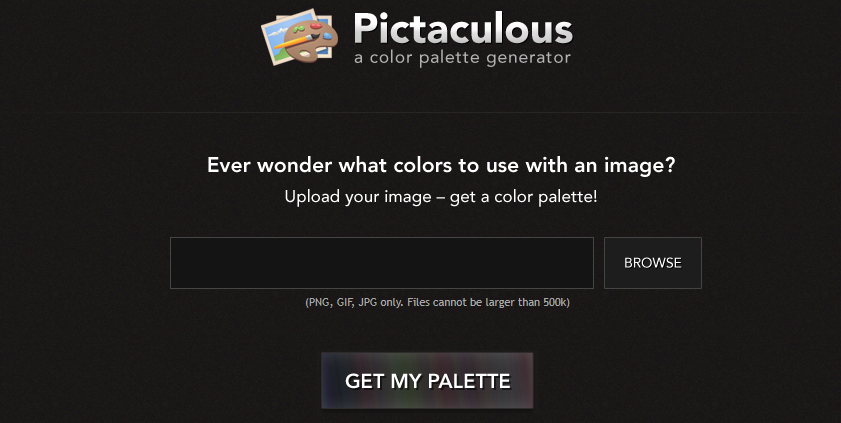 Pictaclous is a free web design tool that you cannot afford to ignore. This color tool is quite different from Adobe color.  You can use it to upload any picture before extracting the main color palettes that are used in the picture. It works well if you want to put specific pictures in the background of your website and you can be sure that everything around the picture will fit quite well.
7. Balsamiq (Free)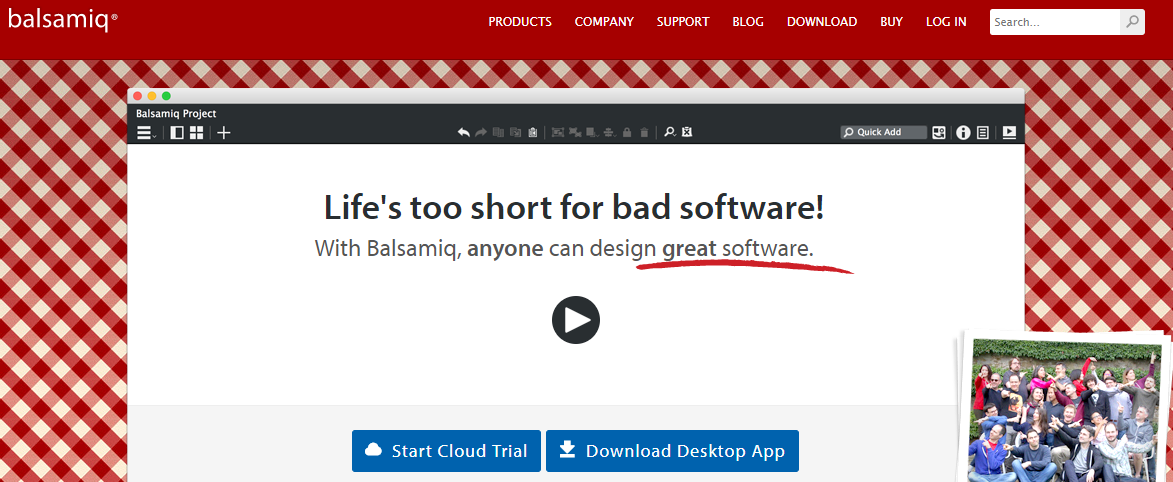 This tool is one of the best professional web design software that is quite interesting to use. You can use some tools like Photoshop and Sketch to develop a complete website. WordPress will come in handy if you want to turn that design into a live website. Balsamiq, on the other hand, is among the best wireframing tools in the market. It is an easy to use tool that will grant you an excellent canvas for filling together with the common elements of the website structure that you may require. You only need to meet the cost of a single license and you will have this tool on your Windows or Mac.
8. LightShot

This is a free web design tool that works on Win and Mac. LightShot is simple but highly useful. It is highly efficient when it comes to taking screenshots. It's hard to work on any website without taking screenshots. You can use it to show your clients the progress of their website. The software also allows you to edit the screenshots before you save.
9. Sublime Text 2 ($70 One-Time)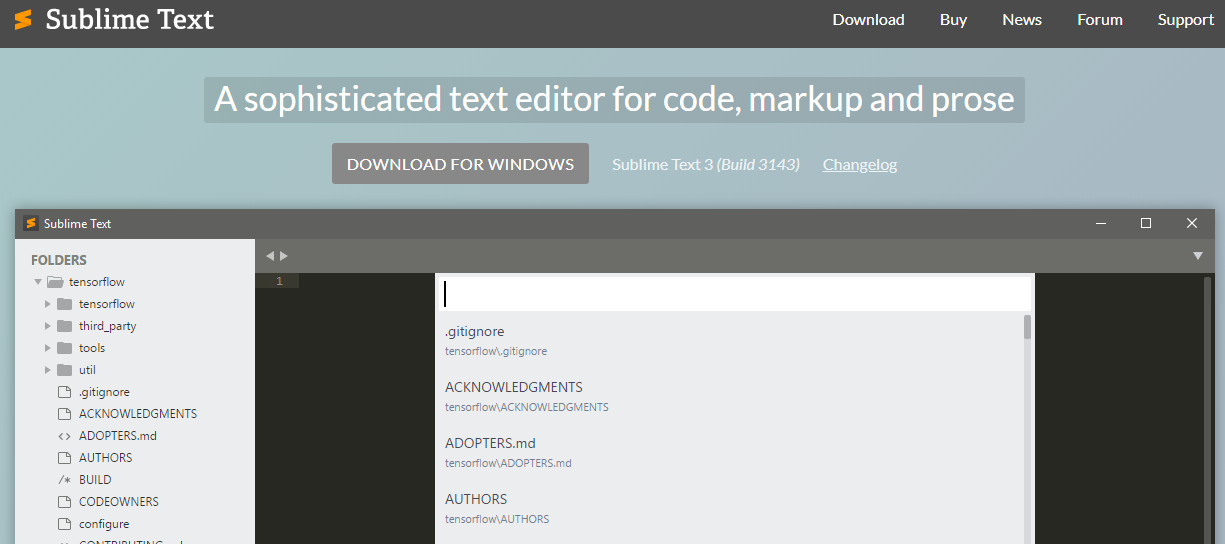 Sublime works on both Windows and Mac. It's among the best code editors that the market has to offer. You only pay once for the license and then you can continue using it free of charge. Some of the goodies you will find on this website include the auto-completion of common commands and phrases, and syntax highlighting among others.
10. WAMP/MAMP (Free)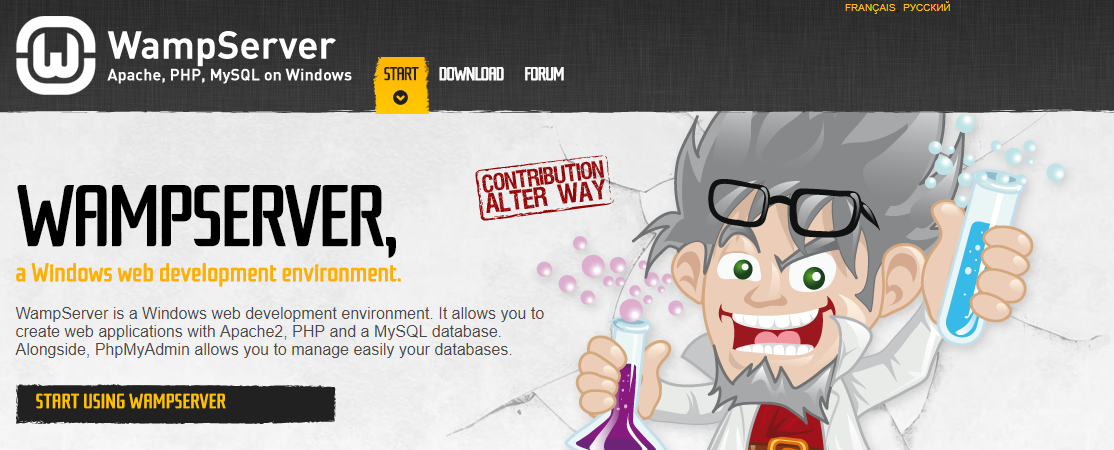 This is a free web design software that you can use for testing what you have designed on an actual server. You can decide to install a local web server or buy a hosting account for the purposes of testing. WAMP/MAMOP comes together with PHP processing and database engine. You can put your work through this software to confirm whether it's working properly before you can role it out.
Summary
After going through this article, you will discover that you will not fail to get the best web design software and tools irrespective of your needs. The most important thing is to get a tool that will meet your needs accurately. Spend a lot of time to do the research so as to make your work easy.
Read also: