The term 'content is key' is banded around quite a lot, particularly in the content marketing sphere. It originates from one of the great pioneers of the digital age, Microsoft founder Bill Gates, who coined the term back in 1996 for an online essay on Microsoft's website.
The basis of this essay was Bill Gates' vision of the future. A future where making money on the internet was based around content. "Content is where I expect much of the real money will be made on the Internet, just as it was in broadcasting."
If you were to ask any business owner what their top priority is, chances are they will probably respond with 'make money'.
Nowadays, this will likely involve devising a strategy to consistently attract visitors to your website — before converting this traffic into inquiries or leads, or selling your wares directly on your site.
There are a few different ways this can be done — including paid and organic marketing — and each has its own benefits. However, just as Bill Gates predicted over 25 years ago, the best way to attract visitors and make sales on the internet is to invest in content.
As content marketing specialists, the team at Strawberry Forge knows a lot about harnessing the power of the written word. Here are our thoughts on why content is the key to unlocking those high-value sales you're looking for.
What is Content Marketing?
Content marketing involves creating assets designed to drive traffic to your website. But getting more visitors to your site is just the first step. Your assets should move visitors down each stage of the content funnel; to Attract, Convert, and Nurture.
Creating the right piece of content, for the right audience and in the right tone is how this is achieved. Awareness stage blogs based around problem search terms are how you can attract visitors alongside detailed web pages.
Consideration stage blogs and guides provide more information designed to Convert. Free trials and consultations can also be key difference makers.
Finally, you have Nurturing. This is how you turn a customer into a repeat customer. Special offers based on previous purchase history can be very helpful here, so it's important to stay in contact with your converted audience via social media and email.
A customer who feels valued may also go on to be a brand ambassador for your company, resulting in more eyes on your business.
There is no one-size-fits-all approach to content marketing, as each method has different levels of appropriateness for every unique business. Some key examples of content marketing include:
Blogs
In-depth web pages
E-books
Video content
Webinars
Social media posts
Emails
Infographics
Educational resources
Finding what works for you and being consistent with a content marketing strategy will do wonders to establish relationships with potential and existing customers.
It allows you to form a connection with your audience, allowing them to benefit from your experience and build trust in your brand — even before making a purchase.
How Content Drives High-Value Production Sales
Content would be meaningless if it didn't directly and positively affect sales. The process of a customer committing to buying a product or service can be longer than you might think, as there are three distinct steps (awareness, consideration, and decision) they take before committing.
Content marketing is one of the only forms of marketing that can assist a consumer through all three of these stages.
When it comes to the effect content can have on your business's sales, there are a variety of benefits including:
The Benefits of Evergreen Content
While it is true that both topical and evergreen content can and should work hand-in-hand with one another in your content marketing strategy, evergreen content should be seen as the more important to focus on. This is because the investment is likely to pay off for significantly longer.
High-quality evergreen content can draw people into your website for years to come, increasing your site's organic traffic, and allowing the budget set aside for your marketing campaign to be stretched significantly further.
Boosts Web Traffic
Think of your website as a road leading to your business. Choosing not to produce your own content is like opting not to signpost or tarmac the road. People may still visit, but significantly less than you might want.
High-quality content is like having your road lead to a busy motorway with a big, flashing sign pointing to your business — it's a way of attracting people to your business consistently, and in a high volume when compared to many other promotional methods.
Establishes Authority
The rise of search engines like Google has seen search engines overtake word-of-mouth when it comes to finding a reliable company to work with.
If somebody is looking to make a purchase of any size — particularly in business, they will only want to deal with people they can trust. Companies need to prove that they are knowledgeable, reliable, and fair if they want to position themselves as a thought leader in their industry and attract additional consumers.
This can be achieved through sharing your expertise with detailed web pages and blogs. If your site appears on the top of a Search Engine Results Page (SERP), most users will take this as a good sign that your business is reputable. And the more actions they take while on your site, the more likely it is that search engines will continue to showcase your content in these top spots.
Reduces Reliance on Paid Advertising
Paid ads can be a great source of generating traffic to your website. However, they can be costly, and often lead to your site being displayed to the wrong audience.
Promoting your business to the wrong audience is highly unlikely to benefit you. Organic content can attract people to your services that have a genuine interest, giving the business far more opportunities to convert traffic into leads and customers.
How Can Strawberry Forge Help?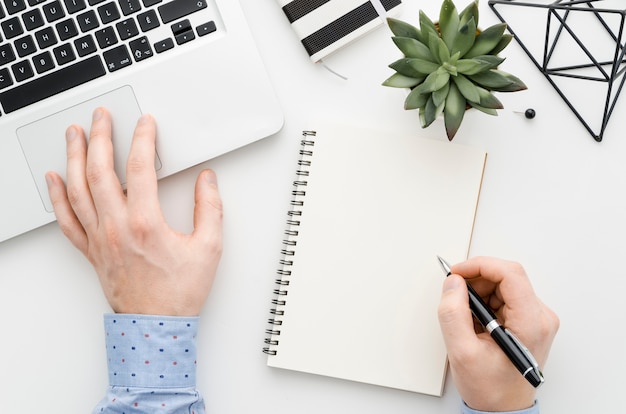 With a clear understanding of the value that content can bring to high-value product sales, it is important that you devise a clear strategy that takes advantage of this additional information.
In business, it is always a good time to review your ongoing marketing output and its performance. This lets you see where you're going wrong and address it, and can allow you to double down on areas where you are having success.
Strawberry Forge has built a stellar reputation as an innovative and creative content creation company in the last few years. We understand exactly what is required to drive traffic to your website and keep it coming. We can also work to help you convert this traffic into long-term, valued customers for your business.
Read Also: