One of the essential things you can do for your content is to optimize it for both search engines, like Google, and users.
Writing SEO-friendly content, on the other hand, takes time and work. But, if you do it correctly, you can anticipate it to give you great results in the future.
Many individuals believe that user-friendly content can't be SEO-optimized. This is a complete myth because high-quality content that is well-optimized effectively increases your chances of ranking better in search results.
In order to give you higher rankings in search engines, here are ten tips for SEO-friendly content.
7 Useful Tips for Writing Seo-Friendly Content: 
1. Do Keywords Research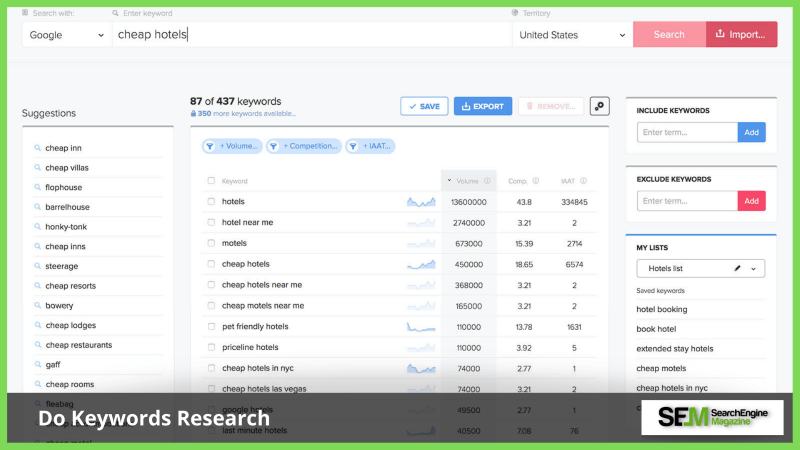 Although SEO is heading in the direction of encouraging users to develop thoughtful content, keywords will always be significant. Finding the main keywords will help you in dominating search results and satisfying the needs of your target audience.
Define these when choosing your target keywords:
The number of searches in a given timeframe for a term. Using the incorrect keywords will result in a waste of time and money.
Understand the intent of the people who are searching for the keywords you require to employ.
In the search results, you can find resources for creating competitive content.
Long-tail keywords should be prioritized. They may have a modest search volume, but they still have a good chance of ranking well in the SERPs. When people need to find something specific, they utilize longer keyword phrases.
Of course, if you have no idea how to complete strong SEO content, or you have no time to research the question, you can always get in touch with academic experts from https://cwassignments.com, and they will assist you with any homework assignment.
2. Create A Structure For Your Content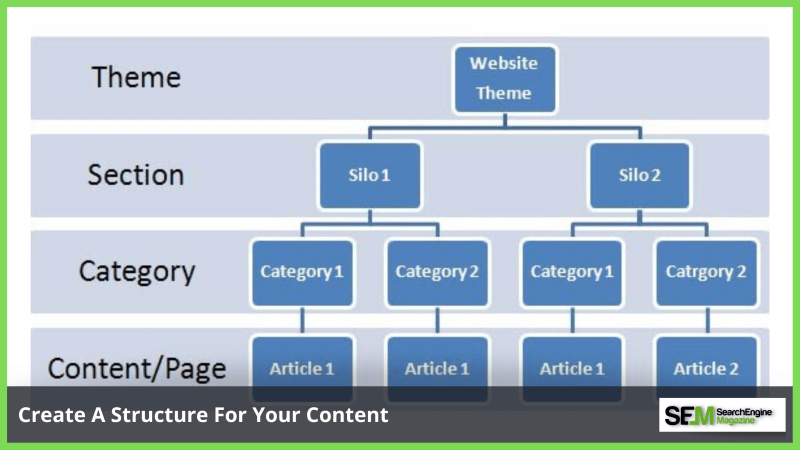 A good framework is necessary for creating readable and SEO-friendly content. It requires that every blog has an introduction (where you establish your topic), a body (where you write the major message), and a conclusion (where you summarize the main ideas or draw a conclusion).
First, write everything you need to write in those three areas in a bunch of sentences. After you've finished writing your post's summary, you'll have to write the actual blog. This will assist in writing understandable and well-structured blog content.
Related Guide: SEO Copywriting: How to Write Content Your Readers, Google Will Love?
3. Divide Your Content Into Headings & Paragraphs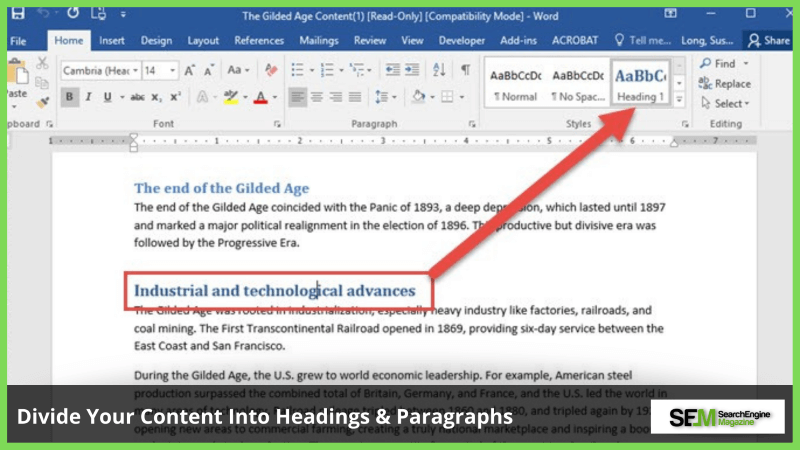 Everyone loves using paragraphs, even though not everyone uses them effectively. While it may look great, don't begin each sentence fragment on new lines.
Moreover, don't make the paragraphs too long, and keep the focus of each paragraph unique. Identify what the main idea of a paragraph is and summarize it in a single sentence. In case it takes you more than one sentence to summarize a paragraph, divide it into two.
With proper titles, your readers can comprehend what a particular part of your blog is about. Moreover, use subheadings to guide people through your content; subheadings make it easier for people to scan the page and understand how your content is organized.
They're essential for readability and good SEO. Therefore, we recommend adding your keywords to some subheadings. However, not in each one of them, as that may make the blog post look unnatural. This can hinder people from wanting to read.
4. Include Transition Words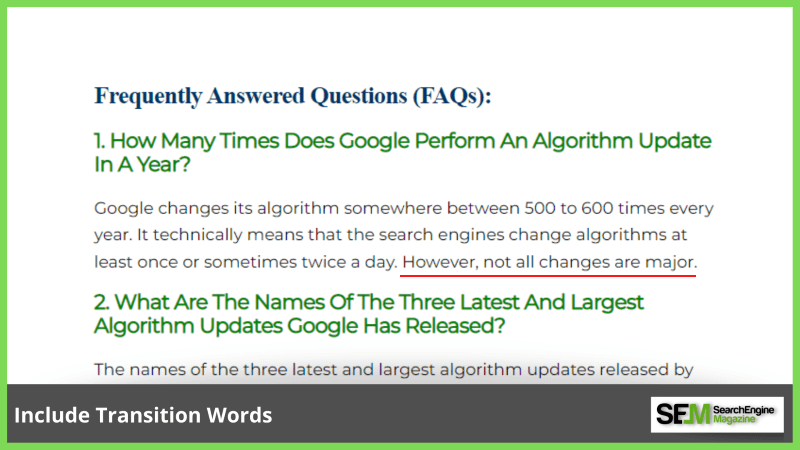 Readers can look at your writing better and understand the relationship between paragraphs easily if you use transition words.
As an example, consider that there are three reasons why prospects should buy a product. You need to use signal phrases to move your readers through your content. Words like "firstly," "secondly," and "lastly" are great signal words to use.
Words like 'similarly,' 'however,' etc., send a clear message to your viewers. Using words like 'summarizing' or 'in brief' tell readers that there is a conclusion. Therefore, transition words give structure to your content.
5. Keep Titles Catchy
Titles have a significant impact on SEO as well as user-friendliness.
Readers will be able to identify what your blog article is about and what they will gain from reading it if you use comprehensive and catchy titles.
To improve your chances of performing better, use these simple SEO methods to optimize your titles:
Write your goal keyword in the first word of your title.
Keep your title under 60 characters. In the search results, Google only shows the first 60 characters.
Make sure you accurately explain the substance of the post.
Check out CoSchedule's total score after you've finished crafting your title. The tool evaluates your title for grammar, length, and readability. You'll also receive a preview of Google Search and Email Subject Line.
6. Optimize Length Of The Article/Blog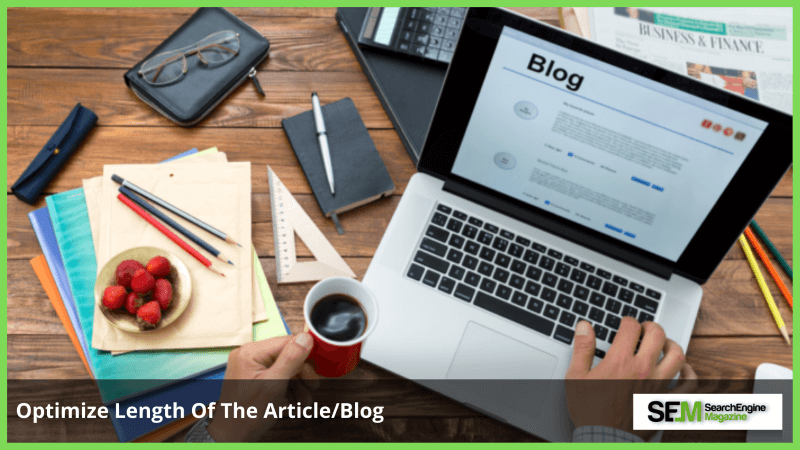 Keep your blog posts at least 300 words long; however, you must keep the content balanced. Google prefers long articles, but keeping them too long may bore your audience.
Only write long articles when you have command and skill on the topic because a lengthy post is expected a lot from your audience.
Therefore, it must give them insightful details about the topic. Moreover, use keywords throughout your content to make it SEO-friendly! Furthermore, divide the text into paragraphs, headings, and subheadings, and use pictures to break the text to increase readability.
7. Link To Existing Content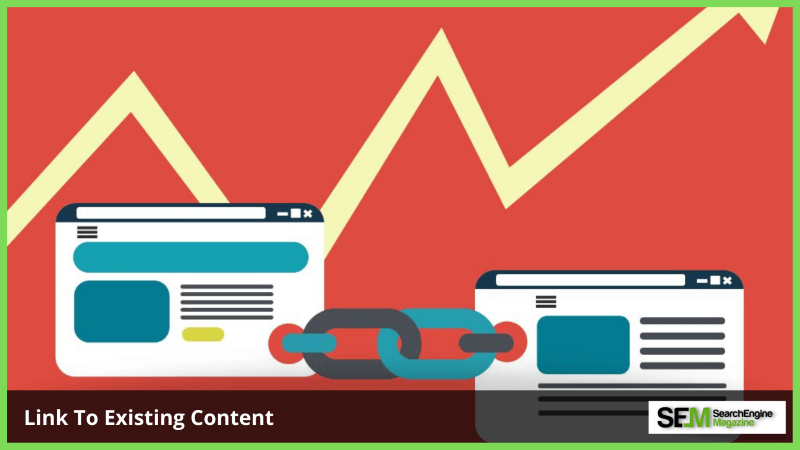 If you've written on similar topics before, make sure to link them. This will demonstrate your authority in the industry and boost your new and previous posts. Moreover, your click-through rates will increase, as well as the time an individual spends on your website.
In addition to this, Google prefers websites that are well-structured. Therefore, your chances of ranking higher can increase if you link web pages together.
Wrapping Up
In this article, we have discussed methods to make your content SEO friendly.
Tips include conducting keyword research, structuring the article, using headings and paragraphs, using transition words, optimizing the length, as well as linking to existing blog posts.
We hope this guide helps you in writing SEO-friendly content that ranks well on search engines!
Read Also