You cannot run away from the fact that human beings are highly addicted to their Smartphones. Most people check their Smartphones the first thing as they get out of their bed in the morning. It is also the last thing you will check in the evening before sleeping. People virtually use Smartphones for everything in their lives. Mobile phones can help you in reaching out to your customers and even satisfying their needs in an enjoyable manner. This mobile SEO guide will help you to understand everything you require to deliver a perfect mobile experience.
Recommended reading: Top SEO Trends That Will Dominate in 2018
The Importance of Mobile SEO
Mobile SEO will assist you to get to the right place within the required timelines. It also enhances the level of experience you give to your consumers. Currently, mobile traffic has overtaken desktop traffic. More and more people are turning to Smartphones on a daily basis. In fact, humanity cannot live without phones making these gadgets an excellent way of getting to them. People use their mobile phones to gain product information so as to make informed decisions. Therefore, you must be present whenever customers are looking for your products.
Read also: Top 20 SEO Techniques and Strategies for 2018 (Infographic)
Desktop SEO Vs. Mobile SEO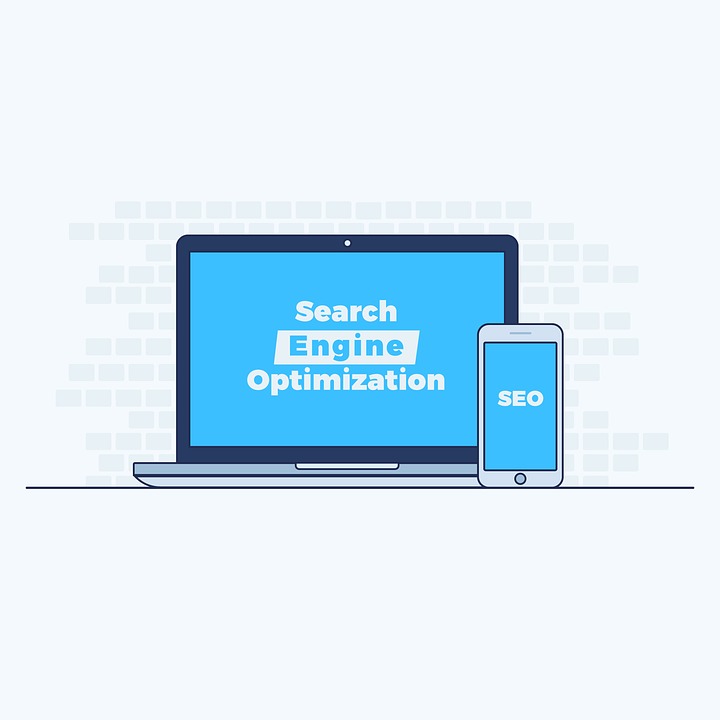 Mobile SEO is different from desktop SEO but their objectives are comparable. The primary intention is to get to your audience and convert them into clients. However, some desktop SEO tactics are a little bit different from Mobile SEO. However, the major themes of content, user experience, and performance apply to all of them. desktop SEO pays more attention to the general public while mobile SEO tends to be locally oriented.
First Mobile Index from Google
Google will be switching to a mobile-first index sometimes this year making the importance of mobile SEO clearer. For the first time, Google will be determining to rank on the basis of the sites mobile version and not the desktop version. Therefore, you must take down possible barriers such as poorly loading scripts to make the site more crawlable. Highly performing websites on the mobile platform will receive an excellent ranking in the search engine. You need more information on your mobile site than the desktop one. Serve your mobile users with the version of the text that you would like to optimize for the mobile first index. It shouldn't be a form that updates later than the desktop or a pared down version. Also, it should not be a version that will redirect to the homepage of the mobile. You can apply a Vary header while using dynamic serving or add a viewport declaration when using a responsive design so as to inform Google that you have a mobile-proof site.
The most important thing is to know what is expected of you. The secret is making sure that you have a findable and crawlable site. You also need a flawless UX, great content, and stellar performance. You need to understand the current performance of your site and what your visitors are doing if you want to get it right. Look at the keywords they use to find you on mobile in comparison to desktop searches.
Mobile SEO Tools
You need to establish a close friendship with Google Search Console. It has search tools that can help you understand how your site is performing. The search analytics feature can help you know how your mobile and desktop users search for your services. Other Google Console tools include mobile usability, Page Speed Insights, Google's mobile-friendly test, SEMrush, Analytics, Screaming Frog, Ryte, and Similar Web. You need to understand how all these tools work and use them for the good of your site.
Read also: SEO Tools: The Complete List
Design for Performance
Performance typically narrows down to the speed of the site. Both Google and customers love sites that load with a lot of speed. Sites that take a long period to load will increase the bounce rate. Keep on improving your site to make sure that it is fast enough. You will always have three options while developing your mobile site. These include dynamic serving, responsive design, and a separate site on the subdomain. The preference of Google is a responsive site because a single site will adapt to the device that is being used. Use of a responsive site will make it qualify to be added in the new mobile-first index. You can tell Google that you have a mobile-proof site by including the meta name 'viewport' in your document's head.
Insights on the Speed of the Page
You can use this tool to analyze how your mobile site is performing. It's an easy to use application that gives you a lot of insights on the loading speed of your mobile site. The insights will give you three scores once you put in the URL. Red is poor performance, orange is average and green is excellent. Be keen as you add themes, plugins, images, and libraries onto your site so that you don't affect the speed. You can load your pages faster by using AMP (Accelerated Mobile pages). The new kid on the block is Progressive Web Apps (PWA). This app works on all devices and for all users. It brings together the best functioning of a native app store with the loading speeds of mobile sites.
Pay More Attention to the User Experience
The mobile site must provide an enjoyable user experience apart from being lightening fast and findable. Eliminate any obstacles along the way to assist users to reach their goas more quickly. You can achieve this objective by fixing your font size, keeping sufficient room between the clickable elements, make a clickable sub-menu, and placing your phone number on the homepage and also make it clickable. Don't force users to either zoom or pinch to be able to see. Fix your forms because bad ones are not usable on mobile. The buttons should also be large enough for fingers. You also need to test, make adjustments, and then test again.
In conclusion, you need to optimize your mobile site for local because the devices become useful when the user is out and about. You also need to finetune your mobile content given that mobile devices have small screens. Make excellent titles and meta descriptions and prepare for voice search. You should also think of adding structured data to your mobile site. This is an ultimate guide that has several pointers to enhance your performance.