Creations are one of those contents that Google Photos has had for a long time. We are delighted to use this feature, aren't we? After storing pictures, it generates videos and animations automatically. Not only that, but they also make a film out of the images we upload and add some music to it; with their professional touch, it looks beautiful. No matter how hard we try, we can't reach that level.
As we keep filling the photo library with all our memories, it is quite obvious that after 20 years or more, it will be all lost, and if suddenly we want to take a trip down the memory lane, it will become hard for us to find them.
But there is good news for all of us recently, Mountain View updated their application, and now those criteria have become quite vivid; therefore, it is time to take advantage of that advantage.
In this article, we will be discussing how to find Google Creations quickly. Read the article till the end to find out not only information about the topic but much additional information about Google pictures as well.
How Do I Find Google creations?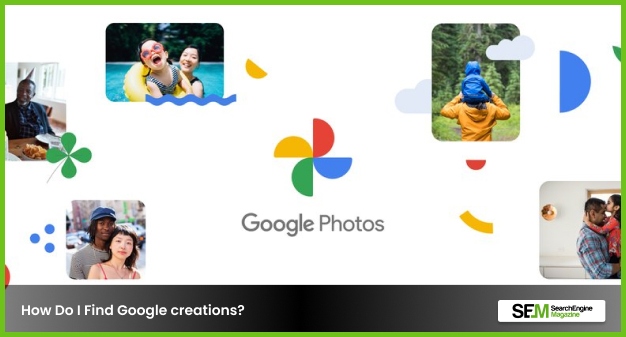 After the update, the 'search' tab that we see at the bottom of the screen has become an important yet powerful tool. We can find what we want, including those 'creations' that appear on the platform and differ from the rest content, with the help of the Search bar.
The little stars in the upper right of each thumbnail indicate an animation that you can use with your pictures. They also offer a clapperboard which is a video summary with three square shapes that forms a collage.
To find all the images that we have in our cloud-stored, we need to go to the 'search' tab, which is at the bottom, and then in the creation section, go to 'all creations.' In this way, you will be able to see all the stored images through the years in the right order. You can also recover a specific one if you want to.
Right below, you will be given more options like to be able to go to the animations, movies, colleges that generally Google generates all by itself. What we can do is decide whether to add it to our cloud or not.
At the end of the day, when you sit down with a relaxed mind and go through these pictures, they are nothing but memories that have been created just with appropriate music in the background.
So keep note, taking the suggestions made by Google Photos whenever you upload more than 10 photos all at once. You need to do it when you are creating this type of content; otherwise, it is obvious for the app to take these images not seriously, and therefore over the days, it will remove the option of creating them.
You may like to read: Google Screened | All You Need To Know About It
New And Simplified Google Experience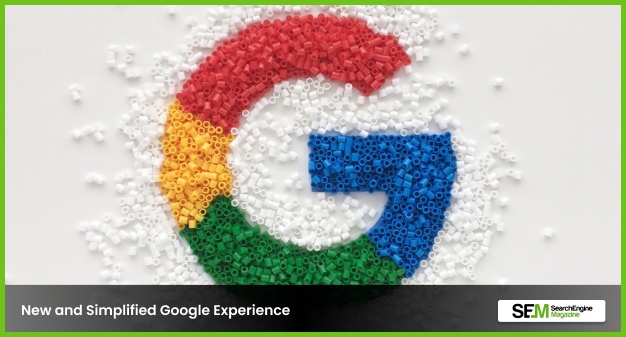 Google has changed Google Photos a bit; we will mention what has changed and what is new in that. Google often changes its algorithms every year. It's their way of maintaining their reputation. They also do it for security purposes for themselves and the users.
What Has Changed?
You remember your old version of the app, right? Now here are the changes:
On the app, there are new tabs for search, photos, and library.

You now access your shared content by just tapping on the 'conversation' icon, which is at the top left.

The three-bar menu is not there anymore. To go to settings, you have to click the account profile picture, then select photo settings.

You have to tap on the library to get to the archive, trash, and print store.

There are streamlined tabs on the photos app, and they can be removed as it is designed like this.

Go to your memory carousel in the photos tab to view the creations made for you. Suggestion cards can be found in the utilities by clicking the library first.
What Is New?
You will get a map view. To access that, tap the map on the photos app, then the search tab that is at the bottom; therefore, you can explore the under places.

The icon of Google photos is a new one and live.
Read more: How To Double Space In Google Docs? | Easy Step's
How To Hide Google Photos?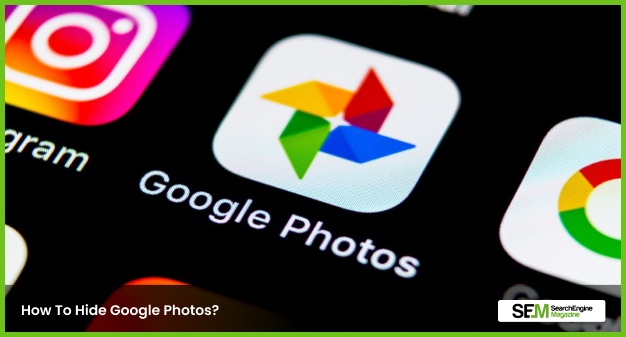 If you like using Google photos creations, then you are familiar with the Memories feature, I assume. It brings all the images from the same date in previous years. Now some of the memories are good and lighting to see, but some might not. To avoid those painful memories, Google has come up with a new tool that will let you remove photos from the memories.
Here are the ways with which you can hide your painful memories deliberately:
Open the app; above the photo view, you will see story-style creations such as spotlight, recent highlights, and more.

If you click on that creations, then you will be shown options in the bottom right. Tap the settings icon to share and for more interactions.

Select the memories settings in the menu.

From here, you can choose the pictures you want to hide.
How To Hide People From Google Photos?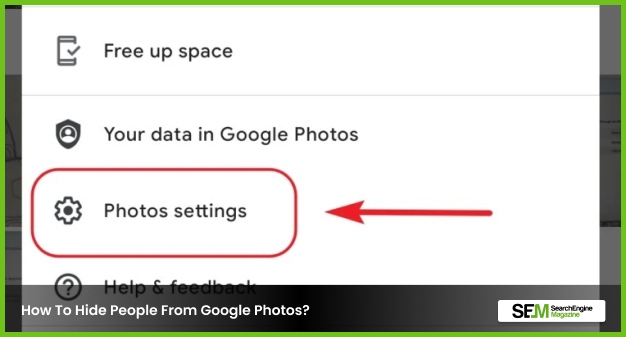 If in the Google photos Creations you choose 'hide people and pets,' then Google will show the grid. If you decide not to see someone ever, you will have to simply tap the image; there, you will see a hidden eye icon, click it.
As for now, Google only has this new feature of hiding, but if you go through the photo view, the chance remains to accidentally see the unwanted face. Therefore if you want that someone gone forever, deleting the picture is always an option.
How To Hide Dates From Google Photos?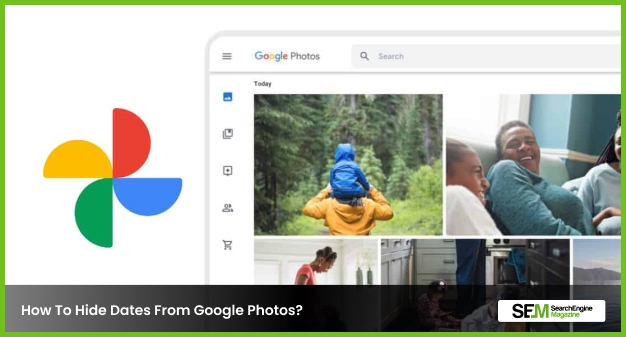 It is very obvious for us to forget sudden dates for some special day, as we have tightly scheduled office hours. But same with the images, some dates should be avoided if the dates remind you of something really painful.
Google helps you with that too,
Choose Hide date.

Then tap on Add Dates.

There you go, Google will no longer show you any creations and memories in that time frame. You can choose dates far from 1970.
You should check: Which Default Traffic Source Dimensions Does Google Analytics Report For Each Website Visitor?
Frequently Asked Questions (FAQs):
Q1. How Do I Find Google Creations?
Navigate to the "Assistant" page.

Now scroll to the bottom and tap on "view unsaved creations."
Q2. What Happened To Google Photos Creations?
On the new version of Google photos, visit the Library and then Utilities section, for locating auto creations. You will receive a notification for a creation and if you have saved it in your library, you can find them through the search function. Now, you have to select Search, and scroll down to the Creations for selecting it.
Q3. Where Are Google Photo Creations Stored?
The google creations are saved under Google Photos Album Section within the specific folders.
Wrapping It Up
There you go with How Do I Find Google creations? [Updated 2022]. We have elaborated the topic as easily as possible, we have also added some additional features of Google photos.
Leave a comment in the comment section and let us know what you think about this article and how helpful it is.
Read Also: