Google Moon is a browser application, which happens to be a feature of Google Earth, that shows pictures of Google Earth, to explore the moon. When Google came up with this they announced the invention as well as demonstrated to a group of guests at the Newseum in Washington DC with Buzz Aldrin.
It was July 20, 2009; the intention was to celebrate the 40th anniversary of the Apollo 11 lunar landing.
All the landing sites of Apollo missions are shown on the pictures taken by the satellite. It has information for all the missions, as the user keeps zooming into the picture.
Cool as hell!
In this article, we will be talking about Google Moon. And things regarding Google.
Let's get on with it then.
Google Moon | All You Need To Know About It – How To Open It?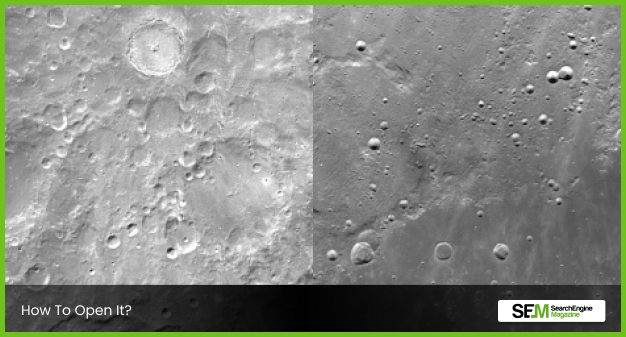 I know it excites the mind when we see pictures of the moon from earth, not only earth, from your room. Not always it gives the best view, but whenever you think of getting to know the natural satellite of Earth you can turn on this technology.
Google has two ways that you can use to explore the moon. The first way is through Google Maps and the other way is through Google Pro. Here are the steps that will show you how to open Google Moon by using both ways.
Through Google Maps – Google Moon
Open Google Maps; if you do that from your phone, then you already have the Google Maps icon. It does not matter where you are; you will be centered in your location.

Click on 'satellite' which is right at the bottom left corner of the screen. When you click on it the map image turns out to be a satellite image.

Zoom in unless you see 'space.'

At the bottom, you will find several controls, but you will have to look for '-' this sign and zoom out as much as you can. You will see the Earth in the middle and all other planets on the side.

Click on the moon. In the menu, the fifth selection is the moon, which is beneath the international station. 

You can now drag the moon close and see every angle of it.
You may like to read: 19th Google Birthday Surprise Spinner – Play The Best Games Featured
Through Google Earth Pro Google Moon
Download the Google app pro, if you don't have it. Type

https://www.google.com/earth/versions/

, after installing the G

google pro.

Open Google earth pro, if you already have it, then click on it.

In the top bar there is a planet icone, therefore click on it.

Again select the moon from the dropdown, straight to the bottom.

To see all the features, zoom-in to explore. You will find articles that will be informing you about certain features with pictures.
What Is Google Earth?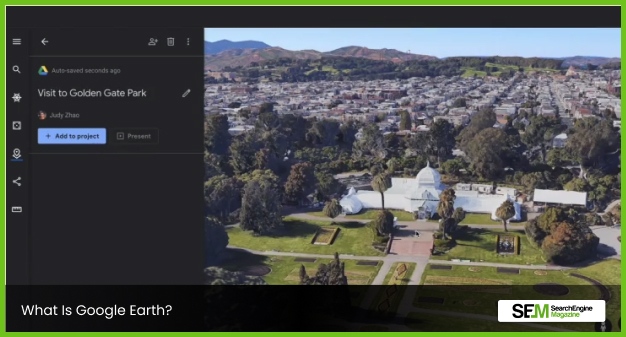 If you have Google Earth with you then know that you actually have access over the world just for free. Google can do this because they have satellite images that have the resolution of Earth's surface. Google earth has 37 languages now.
Taking help Google street view cars went around every street in the world and took images of every lane. Therefore, you will be able to see builds in 3D. Anyone can see images on Google Earth, which is free, it just needs a computer, smartphone, and internet. Google also has mars, ocean, and sky which is kind of fun for the kids, as it not only gives them pictures but also educates them.
Read Also: How to Fix Error Creating Copy In google Drive? – Complete Guide
How To Use Google Earth?
There are people who like traveling but cannot because of any kind of health situation. Therefore you can now by traveling virtually. Google thought of you guys. You can just download it on your laptop or desktop, smartphone and use it whenever you want to.
Google Earth can be also used for sky-viewing mode or you can do one thing, download their planet apps: Google mars, Google Moon, Google sky, Google ocean.
What Is Google Mars?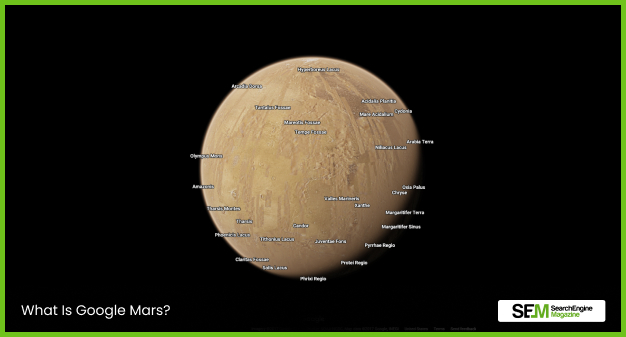 Look at the terrain on the planet in 3D. Google now has included stunning pictures of Spacecraft MRO that was taken from the orbiting planet.
You will have two mars rovers; spirit and opportunity.
What Is Google Sky?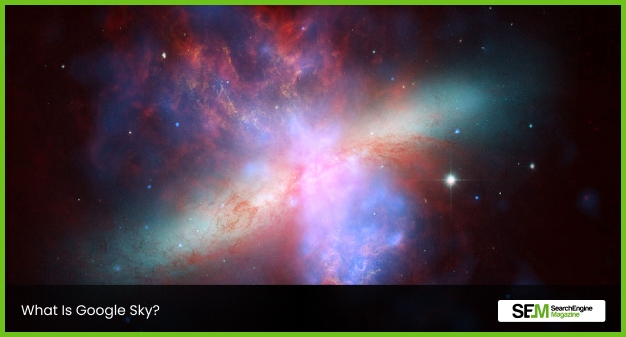 Google sky is for studying planets and galaxies, they offer satellite live that orbits the Earth.
Here are the things that you can enjoy by using Google sky:
You can view all the planets, constellations, galaxies, and stars as well as asteroids along with charting major satellites with their orbits.

You are allowed to take the virtual tour of Mars and Moon along with 13,000 satellite images around Earth. 

The pictures are of good quality, and you can easily take this tour whenever you feel like.
You should check: How To Fix – Google Calendar Error 404 | All You Need To Know
Frequently Asked Questions (FAQs):
Q1. Is There A Google Moon?
Google Moon will display a list of planets and moons, from which you may choose one to visit. The business has also incorporated a Hyperspace animation to the current version to make it even more enjoyable.
Q2. How Do I Get Google Moon?
Open Google Earth on your computer. Take a look at the icons to the right of the Earth picture. Select Moon from the dropdown menu after clicking on the one that looks like Saturn. You'll be sent to Google Moon as a result of this.
Q3. What Is Google Moon Used For?
The Google Moon Charts layer may be used for everything from researching lunar geology to designing your own lunar trip.
Wrapping It All Up
There you go with Google Moon | All You Need To Know About It. The article is not only about Google Moon but also about other Google planets, and topographic map Google. Hope this article will make you try the apps.
Leave a comment on the comment section, and post your doubts, so that we can come up with relevant answers.
Read Also: