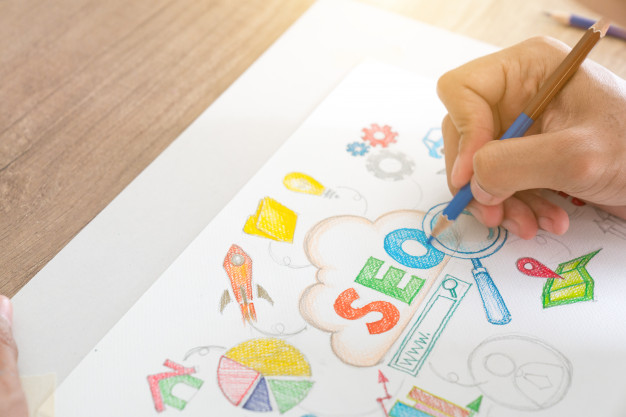 Most often than not websites decide to opt-in for SEO! It is essential to know whether a site is ready for SEO or not. It is crucial for website owners to give adequate thought to their site's requirement; else they will do what the generic SEO agencies will ask of them.
Usually, a generic SEO agency will go ahead in the following ways:
They will ask about the keywords on which you wish to rank
They will want to know about your core business and other market players
They will conduct random SEO audit checks on the website
They will suggest a couple of technical back work that is essential
Last but not least, they will work towards link building exercises
Usually, these activities will bring positive outcomes! But it might not be the situation if your website needs some serious changes. And without these changes, the online visitors will not be interested in visiting your webpage. You shouldn't be generating cold traffic at any point in time. The main objective of SEO is to promote your existing business in a way that you get new customers, get more online visibility, enhance brand reputation and make more profits. That's how you need to plan your SEO campaign. To know more on this, you can check out SEO Chicago Kotton Grammer Media and discover more.
Do you want to say yes to a winning SEO campaign? If yes, then you need to incorporate the following steps:
1. Check if your company site is working perfectly
Do you have a small business website? If yes, it's easy to run a manual check. Here you can scan through all the pages and features to assess whether the site is running correctly. You can take a close look at the downloaded features, contact forms, calculators and many more.
On the other hand, if you have a big website, you need to make use of the following tools for automating the process:
Responsive web design – The tool checks if your site is accessible from various mobile devices.
Error page checker – It looks for pages that don't have content and highlights the 404 errors.
Cross-browser tester- Checks if your site is working in many browsers.
Broken link checker – It checks for any non-functioning links that are present in the site.
Site speed checker – Speed is an essential element for website ranking. This tool is useful in checking the overall website speed. If the rate is less, the tool helps to identify the possible reason for the low speed.
2. You need to manage website design issues
According to the latest research results, approximately 46% of the online visitors today consider the site design as one of the essential aspects for outlining company credibility. As a start, your site should consider the following elements:
Perceptive and easy navigation – It is one of the most important aspects to ensure that online visitors stay for a long time on your site. Getting creative is good. However, when you are creative without thinking about the practical aspects, you might not consider the importance of making your website appear and be user-friendly. Also, sometimes you need to stick to the experimental norm. For instance, a horizontal menu is a traditional type. And when you place at the footer, sometimes it might confuse the online visitors. Chances are they will lose patience and will bounce away from your site.
Have proper layouts – It helps to focus on your core services and products. Also, place the essential selling points and CTA's (Calls to Action) atop the fold. It is here that it will attract significant attention.
Check the credibility and trust elements – Here you need to look into your company logo and any other partner logo that's necessary. Also, you should incorporate the logos of essential clients for whom you've worked for. Add in all the media mentions, client reviews, certifications, third-party reviews, and associations.
Consider the overall look – You need to select a smart color scheme that gives the website a clear identity. Also, make use of quality graphics and right images. Make sure that the background colors complement the site and there's a proper contrast between the texts. Ensure to select a font which is easy to read.
3. Fix the mobile website
Making your website mobile friendly is an imperative today. Today, most people browse the online, website and even do their online shopping through their mobile. Hence, it is essential for a website to function the same way on the mobile screen, as it does on the computer or laptop screen. When you decide to address this aspect and fix the issues, you can refer to the following ways for website mobile optimization:
Streamline the mobile check-outs – Generally, online users show more patience while using a desktop or laptop, than their mobile phones. Hence, it is essential to simplify the checkout process, so that the users don't have to wait endlessly to get signed out.
Fit to the screen – The website should also fit the mobile screen effectively so that the users don't have to use the pinch-to-zoom feature, barring where it is necessary.
Users should be able to stay signed in for as much they want – Not all users want to log in to their favorite online shopping sites, they want to purchase from. Hence, it is essential for the mobile site to keep the user logged in, for as long as they want to. Also, if they wish they can shop from the online shopping site both from their mobile as well as a laptop or desktop. Your website needs to ensure that even if a user has logged in from another device, the mobile site should keep the user logged in, till such time he/she logs out. You can use security settings to ensure user security as well.
These are some of the factors that you need to address, to make sure that you prepare a great SEO campaign. You can take the help of a professional SEO agency for further assistance and guidance.
Read  More: