When creating your brand identity, start before the typical beginning. A typical beginning is when a company infuses a new brand with much of the company's current identity. This approach results in many mediocre brands that do not have any significance to the company's customers. An alternative to this strategy is to work with first-principle thinking.
5 Steps To Do Before Creating A Brand Identity
Step 1 – Start with First-Principle Thinking
First principle thinking challenges the status quo, especially the overwhelming need to do something the same way as before. To build a distinctive brand identity, you want to set the trends, not follow them.
The idea is to reduce anything to its fundamental pieces by reevaluating underlying assumptions until getting the most basic and foundational elements to begin and build up from that position.
The ancient Greek philosopher, Aristotle, used this method to delve deeply into the core of anything. It was also used in contemporary times by Elon Musk as an engineering methodology for his companies – Tesla, SpaceX, and The Boring Company.
How do you apply first-principle thinking to a brand?
Start with a word that is easy to say, memorable, and easy to spell. This word will be your website and trademark. The fun part is that making up a nonsense word is best.
The Power of a Dot Com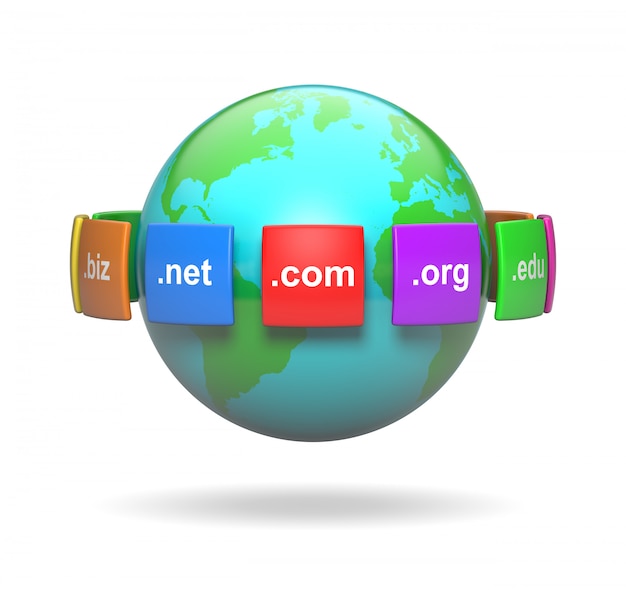 GrowthBadger reports that dot com (.com) domains are 33% more memorable than website URLs that use other top-level domains (TLDs), such as dot net (.net), dot org (.org), and others.
Dot com websites are also the most trusted TLDs, scoring a 3.5 on a five-scale.
Here are the rankings of trustworthiness for the top five TLDs:
Dot Com 3.5 out of 5
Dot Co 3.4 out of 5
Dot Org 3.3 out of 5
Dot US 3.3 out of 5
Dot Net 3.2 out of 5
When people type a website from memory, they are almost hard-wired to remember it as a dot com. They are nearly four times more likely to use a dot com even if the website is something else. This phenomenon means if you are not using a dot com for your brand, whoever has the dot com will get a substantial portion of web traffic that might otherwise go to your website.
But you say, "The dot com website I want is already taken!"
Think about Kleenex®, Nike®, Xerox®, Kodak®, SONY®, Ikea®, and Google® and so on.
What do facial tissue, athletic wear, copy machines, film, electronics, furniture, and a search engine all have in common?
Those names were all meaningless words until major marketing campaigns turned them into memorable brands. Marketing turns meaningless into something memorable.
Applying first-principle thinking means the first thing you do is make up a word that can be your brand, trademark, and your dot com.
For do-it-yourself (DIY) types, see if the dot com is available for words you make up by checking the website URL availability on Whois.com
For those who want professional help for this step, you can see how Novanym® does this with their AI-driven name generator. The examples you see from the name generator for free could inspire your DIY hunt. You can buy a domain name from them for between $1,300 and $1,900, which is a great pick for a new brand.
You can also hire an ad agency to do this for you if you can afford to pay them, typically $5,000+.
Assuming you are a DIY type, here are some tips for naming your brand:
Evaluate the Competition: Whatever they are doing, do the opposite to stand out from the crowd.
Don't Be Generic, Literal, Descriptive, Safe, or Accurate: Be brave, evocative, and emotional. Think out of the box.
Less is More: Using a single word of 8 characters or less is better than having a bunch of generic words strung together. Get rid of spaces. Sally's Easy Office Systems is not good. SallyEZ is better.
Play with Letters and Numbers: Use letters or numbers to represent words. Add a letter or use a new spelling by substituting the letter "X" or "Z" for an "S" and "Y" for an "I." For example, Zhytz could be a good brand for toilet paper. It is funny but also very memorable.
Drop or Add Vowels: The mind will fill in missing vowels, for example, "Cn y rd ths?" Alternatively, use double "O," "A," or "E." For example, TOOMAATOO.
Don't worry if the word you use for your brand is nonsense and feels weird. That is exactly what you want at the beginning. It is the marketing campaign that gives a made-up word meaning.
Step 2 – Build A Brand Website Moat
Besides registering your brand name as a dot com, register other dot coms that are as many misspellings of your brand name as possible. You will redirect web traffic that goes to a misspelling back to your correct main brand website.
For example, try gogle.com with one "O," and it goes automatically to google.com
Step 3 – Design Your Logo
After securing your website as a dotcom using your newly created brand name, the next thing to do is create a logo.
Get some ideas by trying out different color schemes, looking at fonts for alternatives, checking out various logos, understanding the audiences you want to target, and researching your competitors. Use an online logo maker to get design ideas for different niches quickly.
Don't lock in your final logo design yet. Wait until you check to see if anything similar has a trademark registration.
Step 4 – Apply for a Trademark
Before selecting your final design for your logo, check to see if any similar logo design is already in use for your industry sector registered as a trademark by searching the U.S. Patent and Trademark Office (USPTO) database.
You first search by using plain text for your brand name. If you get a direct match, you must do further research and look at the logo design and the class of goods/services.
Sometimes if the class category is completely different, you may be allowed to use the similar word(s) as a brand but with a different graphic design. A trademark is granted for a specific class of goods/services. For example, there are Round-Up cowboy boots and Roundup® weed killer.
One of the common questions about a trademark is – do you need an attorney to file a trademark application with the USPTO? If you are comfortable with a complex process and careful with details, you can handle a trademark application by being your own attorney.
The Trademark Electronic Application System (TEAS) application fee is either $250 for TEAS Plus or $350 for TEAS Standard. The cost is per class of goods/services. The lower price has more filing requirements upfront.
Trademark registration is good for ten years if you maintain its use and then you must pay a $525 renewal fee per class.
Step 5 – Use Your Trademark in Commerce
It is important to know that the USPTO uses the date of first use of a trademark in interstate business as the determinant of who gets a trademark if there is a dispute. This rule means that you want to document your first use in out-of-state commerce on a date as soon as possible after getting your dot com. It must be out-of-state commerce because the USPTO is a federal program. Each state has jurisdiction for trademark use in only a single state.
Until your trademark application is approved, you claim its use by putting a "™" after your brand name. After your trademark application is approved, you can place "®" after your brand name.
One way to document interstate use is to send a dated, signed, and a notarized business letter that includes your trademark with ™ after the brand name to someone in another state. You can submit a copy of this letter to the USPTO as proof of your use of the trademark in commerce.
Conclusion
Launching a new brand is exciting. The steps you take before building a brand identity are the foundation you need to support your future success.
Additional: