If you want to start your SEO journey and improve your rankings on Google, you must remember this: Google offers many tools, which could help you with your SEO strategy. For this article, we will focus only on this search engine, as it is currently the most relevant one for the vast majority of sites on the web.
SEO stands for Search Engine Optimization. It is the process of optimizing your website for search engines and visitors. There are three critical components of SEO-
On-Page SEO
Technical SEO
Everyone is aware of the fact that great content and quality backlinks contribute the most towards SEO. Yes, they are right in many ways. However, SEO is a cumulative effort that needs help from several processes in order to be fully effective.
The big question then remains, who is going to tell you all these things? What is performing, how will you change it, or even take on a new strategy is something that evades most SEO beginners. SEO tools help us analyze data, understand the metrics and helps us plan the next course of action.
For anyone to understand the SEO game, it is imperative that they are aware and know how to use the best tools. In many ways, this is the foundation of any SEO. Unless you are able to master the basics there is no point investing in paid tools from MOZ, AHREFS or SEMRUSH.
Advantages of doing SEO for your Website:
Every website is made with an intended purpose. Think of a website like a physical brick and mortar store. Why does anyone open a shop? To do business. In the same way, every website is done with the intention of doing business.
This can range from selling things online through an e-commerce store, or offering certain services through subscriptions. In other words, websites are made for conducting different varieties of businesses. However, in order to conduct the business, a website must be strong in terms of metrics, health and SEO scores.
Many benefits come from optimizing your website. If you are able to attain the best performance for your website, you will be able to-
Drive traffic to your website
Monetize your website with the help of Google AdSense
Convert visitors to consumers
Climb Google's Search Engine Rankings Page (SERPs)
Establish your credibility as an industry authority
Almost all the above are dependent on how well you are able to do SEO for your website. Therefore, let's take a look at these tools and see how they could help you with search engine optimization.
Top 10 Free SEO Tools: The List
1. Google Analytics:

This is the holy grail of SEO free tools. Some of the biggest SEO experts still swear by the effectiveness of Google Analytics. Google Analytics is a platform that tells you everything you need to know about your website.
All professionals and beginners start with Google Analytics — a comprehensive piece of software that provides all the valuable information about the website you are going to optimize. It will show you data such as the number of sessions on your site, session duration, bounce rate, traffic sources, content-related data, conversion processes, and more.
Analytics itself cannot really help you boost your site's performance, but it can give you enough info to get you started before you begin to plan your SEO strategy.
2. Keyword Tool by AdWords:

One of the main aspects of search engine optimization is improving your site by using certain keywords. Keywords are what makes websites rank on Google search. If your website has the most effective answer for a keyword (traffic, backlinks, metrics, content, CTRs, etc.) Google will rank it higher.
In other words, when someone wants to buy a car, for example, you want to rank well on keywords related to your business that sells cars. But how do you know which keywords to optimize?
This is where the Keyword Tool by Google's AdWords comes in and saves the day. Instead of guessing what search engine users might be searching for, you are given a list of the most frequent searches and popular keywords you can use when you plan your SEO strategy. Keyword Tool is free to use, just like Analytics, although both platforms have some premium features which come with a fee.
3. Google Search Console: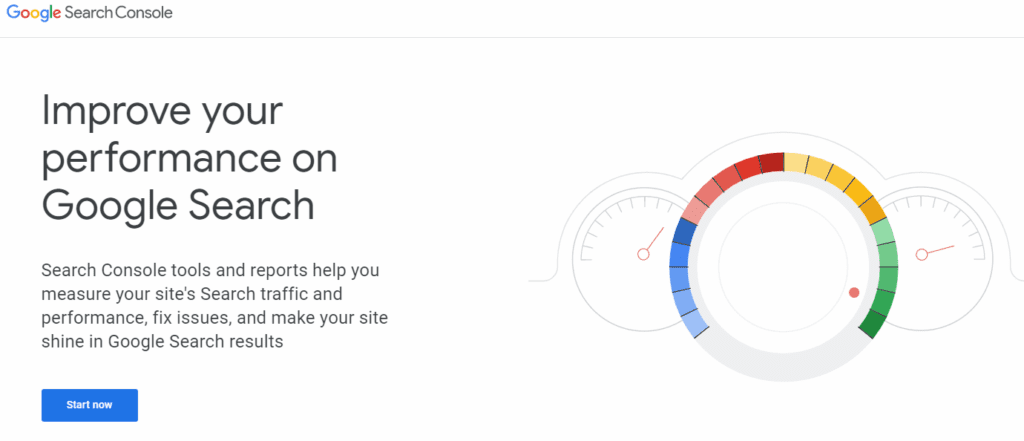 Much like Google Analytics, this is a must-have tool not only for people who want to improve their rankings but also for those who consider themselves website administrators.
Google Search Console will give you an in-depth insight into the relationship between your site and Google. For example, you will be able to see how many keywords clicks there are, how your pages are indexed on Google, how your site map looks like, and more.
It is a vital piece of software for keeping your site healthy and alive, which is one of the crucial aspects of every SEO strategy.
4. Google Trends: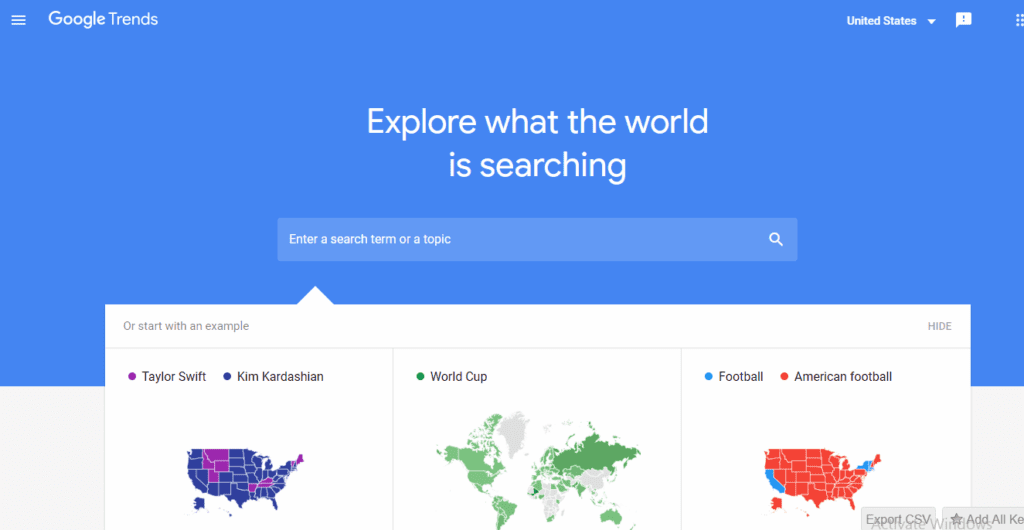 Google Trends may not always be important for your SEO strategy, but it is a useful tool if you want to follow trending searches.
Furthermore, it lets you go over certain keywords used throughout history and make decisions accordingly.
Google Trends is a free tool. In my opinion, it is one of the most effective tools if you are planning your content strategy. Once you start using Google Trends, you will notice how often you need to take its help while doing your SEO.
5. Copyscape: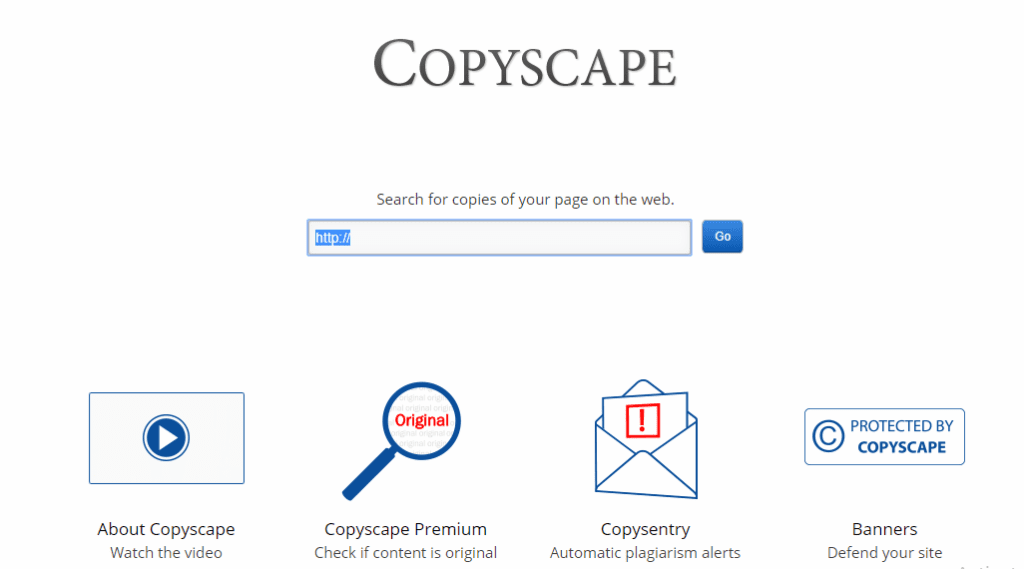 Copyscape is not part of Google but definitely something, you should pay attention to when starting your optimization journey. You need to remember that for Google, content ranks higher than anything does.
If you are doing your website's SEO, you need to ensure that the content of the article is original and non-plagiarized. For Google duplicate content is punishable through penalties. The penalties might range from lowering your metrics to de-indexing your website.
Copyscape enables you to check whether content on your site is duplicated or not. If you know a thing or two about SEO, you are probably aware of the fact that duplicated content can negatively affect your rankings on Google. Therefore, it is very important to have original content on your site. This tool is not free, but it is not expensive either.
6. SEO by Yoast: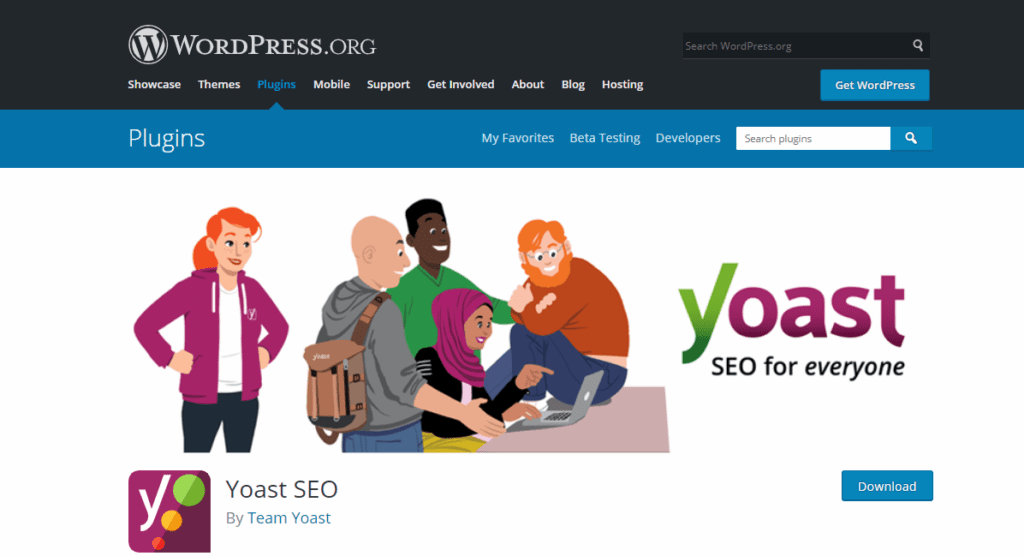 Yoast is a great tool for all people who use WordPress to build their sites. Given that the majority of platforms nowadays are based on WordPress and its themes, you should definitely consider installing SEO by Yoast as a plugin on your WordPress dashboard.
Yoast analyses your text and helps you by telling you how to improve your meta titles, meta descriptions, meta tags, and more. Furthermore, it gives you analytics about the quality of your text from an SEO perspective.
SEO by Yoast also tells you how to improve it by placing keywords and making the text more readable for both people and search engines. A free tool is easy to master!
7. Ahrefs' Free Backlink Checker: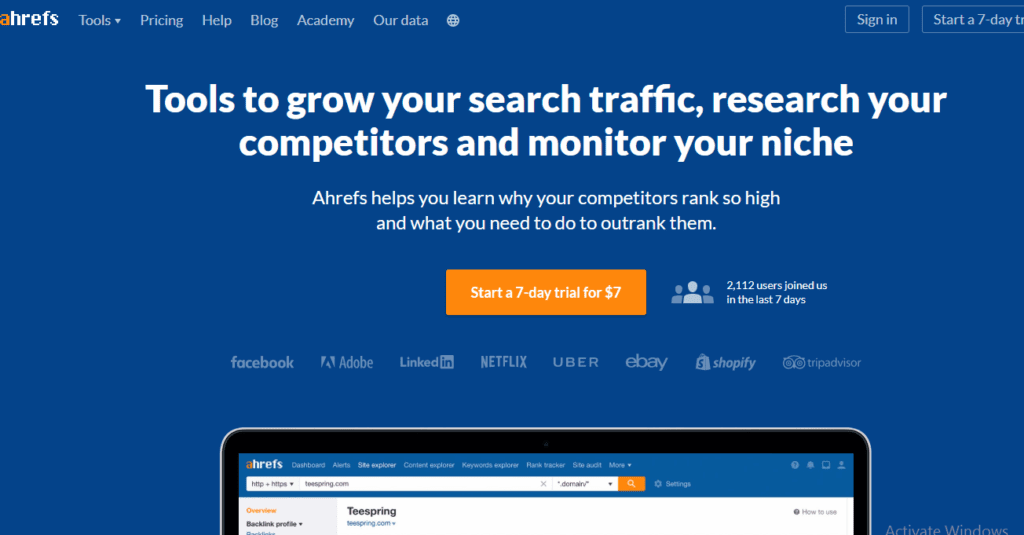 The complete set of Ahrefs is not free. It is offered in the form of a monthly subscription. However, Ahrefs' Backlinks Checker is a free tool. It helps you analyze how many backlinks there are linking to a website.
I have already mentioned that quality backlinks are one of the foremost reasons why websites rank. Even if you have to analyze your competition, you would need to see how many backlinks their website has. This is where Ahrefs' Backlink Checker becomes important.
This tool helps in doing competitor analysis. It tells you how many backlinks you will need to rank over your competitors. In addition to backlinks, you can see Domain Ratings, number of anchor texts and keywords in the form of data. For anyone starting out in the SEO game, Ahrefs' Backlink Checker is an invaluable tool.
8. SEO Quake: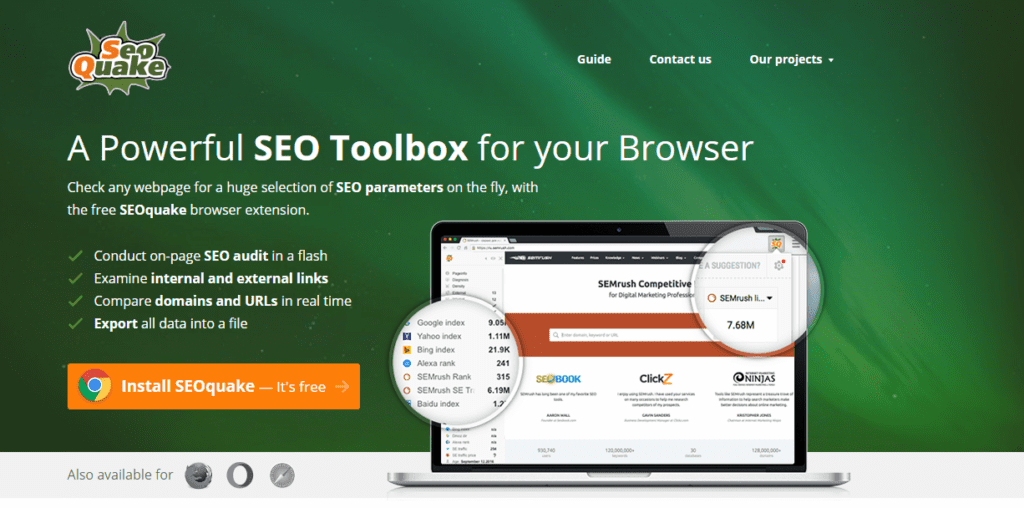 If you have any knowledge of the SEO industry, you would have already heard of SEO Quake. This software is one of the most efficient and useful tools to understand where a website stands on many parameters.
SEO Quake offers you information on a website's-
Alexa Rank
Google Index Rank
SEMRush Rank
Number of Backlinks
Baidu Index
Bing Index
URLs
Advertising
Many more issues
In many ways, if you are able to use SEO Quake effectively, you will never feel the need to use any paid SEO tools. It works as a Google Chrome Extension; meaning, you will never have to download a cumbersome software.
9. Grammarly: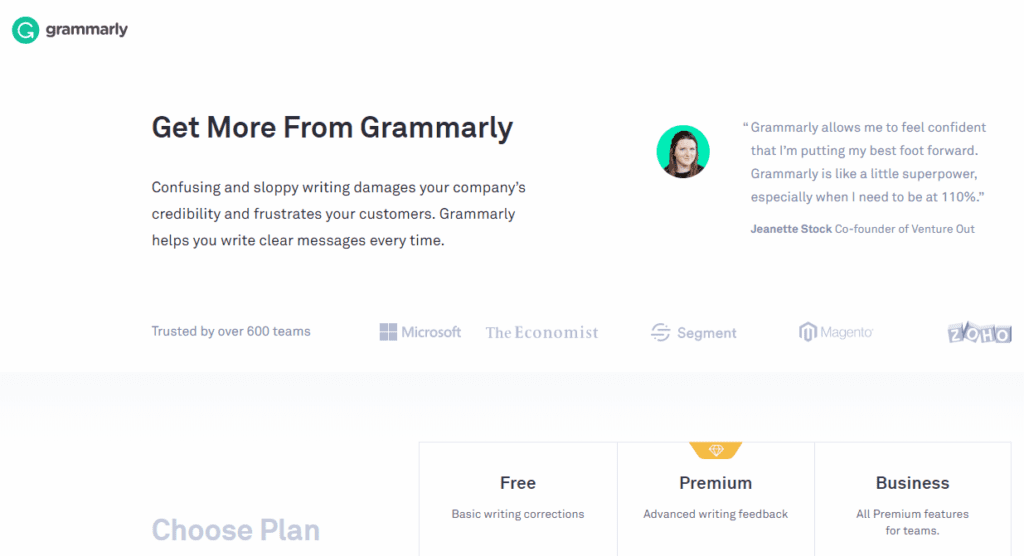 For SEO to perform optimally, great content is of paramount importance. Unless you are creating the right kind of SEO content, no tool or backlink can help you. Everyone can write. However, not everyone can write SEO friendly technical content.
This is where a content tool like Grammarly can become an important asset. Grammarly helps you optimize your content in the best possible fashion. From spellings, punctuations, sentence constructions, transition words, and many more features, Grammarly is a blessing in disguise for SEO.
You might be surprised, but I have seen SEO executives use Grammarly more than even Content Writers, In you want to get your content spot on, you will need this writing tool at all times.
10. Google Search:
"No this is not some joke, and yes, Google Search is essential for SEO." This last point on the list is courtesy of the CEO of Ruby Digital. We met at a conference and were discussing some of the most underrated SEO tools.
Well, Google search is the most effective keyword finder in the world. Have you ever tried to type something on Google and been offered suggestions for the same?
If you have, then you know that the suggestions Google offers are some of the top keywords people are searching for. This means that trends, important keywords, and user behavior are all available to you
When people ask me about the best keyword finder tools, I state Google Search. Most of the novices laugh at this, while the experts know what I am speaking about. If you have been able to understand how Google Search works, you have mastered half your SEO efforts.
The Final Word:
It might be difficult to do all the SEO work on your own. Setting your own digital in-house team is an expensive investment. Yes, you might get many benefits, but it is not possible for most brands to do this. Working with expert digital marketing companies is a good option that almost all brands explore.
Digital Marketing Agencies are experts that are familiar with On-Page SEO, Off-Page SEO, and Technical SEO. Many companies will help you boost your visibility on Google and other search engines. However, you need to understand and pay attention to some important things-
Define the scope of work at the outset
Check for the affordability factor
Examine the case studies
Ask around for references
Therefore, if you do not have the time to look into these tools and learn how to use them, you can always leave that to professionals. Apart from using the tools mentioned above, they will also make use of many other helpful pieces of software to optimize your site.
While many people in the digital industry reduce SEO to a zero-sum game, it is not quite like that. SEO is a process that needs a long gestation period. I have seen brands demand seeing results within a month. That can never be an expectation that even MOZ can fulfill.
For SEO to start showing results, you need to be patient for at least six months after you sign the agency. Given the host of activities that are involved, it requires a lot of coordination and inter-dependence amongst various teams and processes.
However, if you are looking to start learning and understanding SEO, these free tools will help you elevate to the next level. The key is to familiarize yourself with all these tools and put them into practice. Remember, good SEO is all about practicing repeatedly.
If you need any information on SEO services or tools, please feel free to reach out at [email protected]
Read Also: