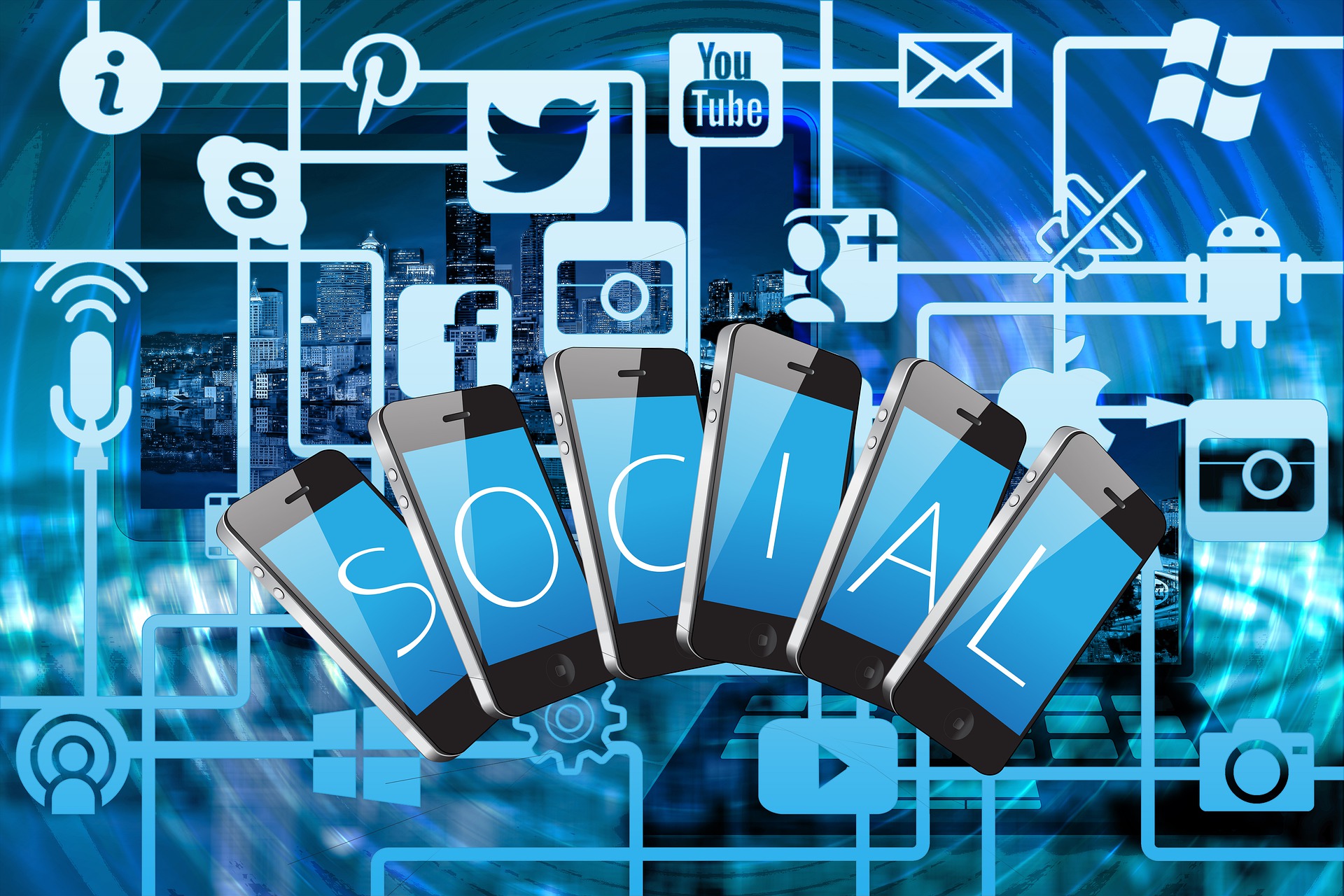 This is the progressive era of Social media. It has made the world a global village having constant interaction over different platforms. All these platforms will put your brand in front of the world. Everyone is using some platform for brand marketing, if not all. Overall social media presence, target audience, and interaction with the audience are all that really matter for the promotion of your business or brand. Following the top 5 benefits are listed below of social media automation.
Before we come to the points per se, it would be important to understand the impact social media has made on the world of business, trade, and commerce. More than just a tool for connecting us with our friends and family members, it has evolved into a giant of marketing and advertising. In the words of the Best Social Media Agencies, if a brand is not doing social media, it is sacrificing probably its biggest sales point in the world. Such is the impact of social media on branded marketing, selling, and advertising, that brands are willing to go all out in terms of investments.
1. Boost interaction with the customer:
Customer interaction with a brand is the first most benefit that every brand or business wants. Social media popular automation tools like Buffer, Hootsuite, Crowd fire, and Agora Pulse are mostly used for this purpose. They boost up your audience. These tools help in post scheduling, like at what time most users are active, exposure to post, determining the best time for posting by using inbuilt analytics, and how the post is performing. These tools are really best in deciding, when to post, to maximize the chances of having your content maximum exposure. This also increases the chances of reaching your target audience.
Nobody can deny the fact that it provides bi-way communication. It gives top priority to customer care service. This makes it efficient and easier to respond to the customer's queries and letting them experience the best interaction with your brand. Several new features have been unveiled on different social media platforms for this purpose.
2. Personalizing the brand/business:
Social media has broken the norm for faceless business marketing and making a bunch of money from it. Customers care much these days about whom are they buying things. Whether it is a trusted brand or not, in terms of quality and care. This increases the reach of your brand and increases awareness of it which leads up to generating leads. Search for tactics to personalize the brand and showcase its idea. Define its personality through campaigns that feature real-life persons and their need for this brand.
Develop a brand voice or make a social media influencer its voice who have real followers and fan following. Keep in mind the target audience of your brand while choosing the influencer as it will greatly impact the aura of your brand. You can use humorous, social culture, or society mindset campaign while promoting your business/brand and making it successful. Customers will always associate the influencer or voice of your brand with your business which will boost its fame.
3. Marketing at a low budget:
The marketing factor is the most undisputed and vital factor while promoting your brand and helping it grow. Millions can be spent on the market and can have no benefits coming out of it. You need to be familiar with your brand first, its need for people and marketing strategies causing a great stir. Social media provides the marketing of your brand at a low cost and helps you in interacting with customers from various regions and heaving a great response from them. It is 24/7 marketing at such a low budget.
Even if the customer is in no mood to buy, you can still provoke him to buy with several discounts and sales. Your post should be posted like an advertisement. Link to your website should be a top priority of yours. Several consumers can be tempted to visit your business website and can subscribe to the newsletters. It will also keep them posted about your brand and they can be bombarded with several marketing messages to help them in keeping in touch with your brand.
A social media marketing company helps you in achieving your target with social media automation. They can easily improve the reach and transparency of your brand. Many companies in the UK are leading and improving the flexibility of your brand. Clear two is one of the best in this, providing digital I.T business solutions and going to great lengths to market your product according to the best standards. Media Bounty, Spin Brands, and Barefaced are also leading social media marketing companies in the UK.
4. Improving Reputation of the brand:
Social media automation helps greatly in improving the credibility of your business. Customer engagement with a brand drives the reviews and feedback to help in the enhancement of reputation. Good reviews, Success rate, and feedback can have an astounding impact on the business reputation and bad ones can tarnish it easily. That's why always keep great checks on your business quality.
Search ranking on Google and search engine optimization (SEO) are the viral trends in social media marketing nowadays. A great number of shares help in on-page SEO, even tweets, Instagram posts, and links to the site is displayed with the highest engagement of users with the brand. It can bring your business into the competitive market and boost your business metrics and analytics. This helps people in learning about the brand itself.
5. Improving Social media content:
One great benefit involves in social media automation is that it frees up your time. Providing features like auto-follow, auto-unfollow, auto-message, post-scheduling, follow-back, and several other functionalities. You don't have to waste time doing all the above-mentioned things and can easily focus your mind on social media content. It engages the followers and helps to design strategies like what type of content should be posted on this social media channel. It also helps you in offline marketing and growing your business by leaps and bounds.
Distributing your brand on other channels like posters, paid T.V ads, pamphlets and billboards require a lot of time and dedication to make it a success. It helps you in achieving that and making your brand's perspective more clear and pronounce. You can just easily view the accounts, their data reports, overviews, and statistical metrics and enjoy the follower count, page shares, and mentions of your business. All social media accounts should be given time accordingly and equal content publishing, as not all of the customers are present on every account. Especially, the comments received about the content helps greatly in improving it to jar further negative feedback. All of this is giving to save your effort and time for more worthy tasks.
Even though, social media has now millions of followers. It is still a huge risk. One mistake can make your brand marketing controversial. At the start, you have to tread slowly in order to improve marketing strategies, data reports, and brand reputation. Eventually, you will start reaping benefits for your hard work. You have created your business or product and you are the master of it. Every query or complaint must be dealt with by yourself to have an insight into what's going on and what new improvements must be introduced to avoid this further. Customers care as long as you care. When you start to neglect it, they will also leave you and will stop paying attention to your business.
Read Also: