As technologies and software becoming smarter and more efficient, it starts having a massive impact on humanity.
The advent of the Internet of Things (IoT) has implications not only for consumers but also for diverse
From a positive standpoint, a connected world opens up trillions of dollars worth of possibilities. For businesses, product companies, software innovators, physical hardware infrastructure providers, and so on.
Most people might have heard about the concept of- Internet of Things (IoT).
However, a majority of the population does not understand how it works, or what it constitutes.
In this article, we will try to analyze the meaning of the Internet of Things (IoT).
We will also look at how it affects normal human lives and what kind of implications it has for the world in 2019.
Internet of Things (IoT): Meaning and Definition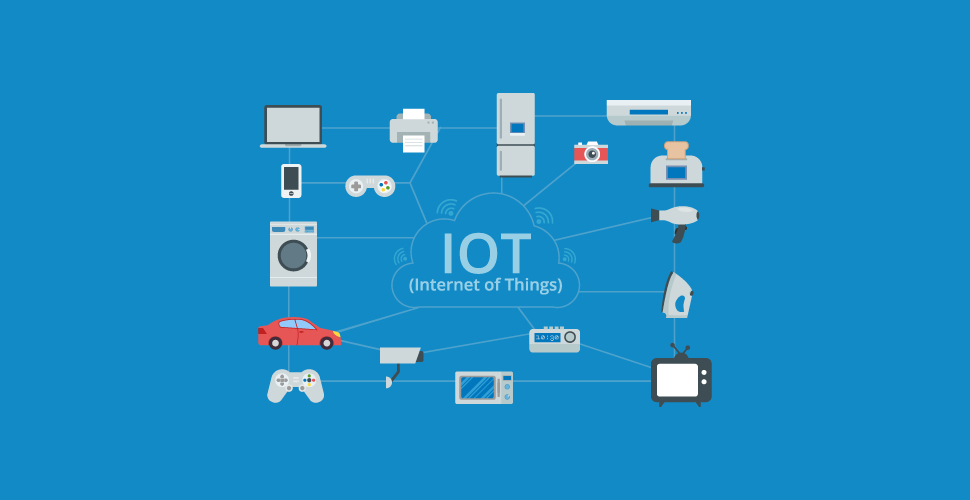 The Internet of Things (IoT)in a digital ecosystem is any physical product or information which-
Is connected to the internet
Stores data about human activities
Transmits that data to other products or software to enhance experience or productivity.
Gives you feedback, suggestions, and engagements via Artificial Intelligence (AI) and Machine Learning (ML)
For example, your Smart TV is part of the Internet of Things (IoT). Your Fit Bit digital watch is also part of the Internet of Things (IoT). Amazon Echo (Alexa), Apple's Siri, Microsoft's Cortana, and Google Home are all part of the Internet of Things (IoT).
From the emergence of Smart Cities to Smart Technology, the world is slowly but surely embracing the Internet of Things (IoT).
To put things into perspective, Hubspot estimates that there are roughly 31 billion products and devices, which are connected to the internet.
It is almost incomparable to imagine a life without the Internet or the Internet of Things (IoT).
From asking Alexa to 'what is in the news today to surgeons performing heart surgeries on screens with doctors, the Internet of Things (IoT) is here to stay.
Advantages of Internet of Things (IoT)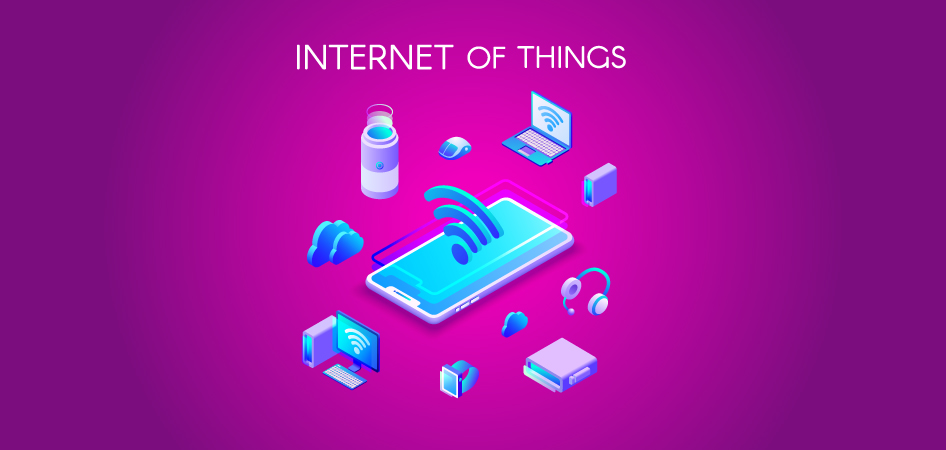 With smart technology, a connected world has become a world in which science, innovation, and technology are making human lives easier. This means human beings are-
More aware and conscious of themselves and their surroundings.
Utilizing data and analytics to reassess issues, things, problems, and strategies.
Improving life patterns, usability, technology, and ease of living.
However, this perspective is only from the point of view of the Internet of Things (IoT) and consumers. The implications of the Internet of Things (IoT) for businesses are much more valuable. Both, in terms of economic pie-share as well as for larger tech innovations.
According to Intel, the use of the Internet of Things (IoT) in business is expected to cross $6.25 Trillion USD! The majority of IoT tech is being used by manufacturing industries to better supply chain logistics. The second major beneficiary of IoT is the health and medicine industry. Therefore, the Internet of Medical Things (IoMT) is now at the core of the digital healthcare ecosystem.
From helping farmers control temperature and humidity through sensors to helping heart parents monitor their heart and sending off an alarm to their doctors, a section on the benefits of the Internet of Things (IoT) needs a separate article by itself.
Let us now look at some of the most basic advantages of IoT-
1. Helps Saves Time:
The processing of information is done at lightning speeds. This helps in saving time and communicating information across entities. When there are emergencies, this automation can help save lives, avert disasters and take preventive course correction measures.
2. Data Collection:
As the world moves towards Big Data, governments and world leaders look to utilize data to help in making informed decisions. Data analysis, management, and governance help users and companies plan and execute in a much better way. This helps in avoiding wastages and ensures that the right decisions are taken.
3. Promotes Efficiency:
By minimizing human error, or doing away with it completely in some cases, IoT ensures efficiency. This means that unnecessary costs and overheads are not borne by customers or companies. This also means that the cycle of a product (supply, distribution, and other logistical requirements) reduces significantly.
4. Safer World:
With global terrorism very much a reality in 2019, a smart, connected world can help prevent violent acts of terrorism. The right CCTVs at the right location can detect abnormal behavior and can alert authorities. Many violent crimes and acts of oppression are being solved and curtailed using the Internet of Things.
5. Enhances the Quality of Life:
As the basic requirements of human needs are taken care of, man is free to concentrate on much more productive things. I strongly feel that IoT has helped humans become multi-taskers (but that might be just me). You do not need to spend five minutes booking a cab. You can simply ask Alexa to do it. If you add up five such minutes throughout the day, you have one hour extra at the end of the day. You can use that time to exercise or just listen to some music (maybe ask Alexa for that as well).
Artificial Intelligence (AI) and Machine Learning (ML) in IoT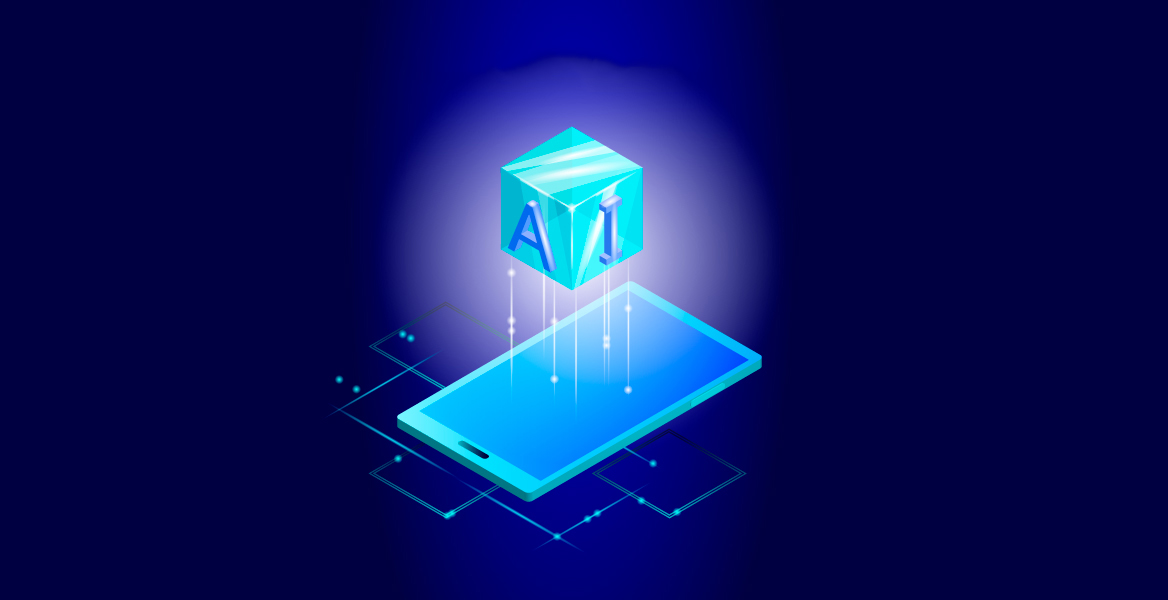 The quantum leap in IoT is in many ways because of the rapid advancements in AI and ML.
Without rapid advancements in AI and ML, IoT would never have become such a big phenomenon.
When we say that technological devices are becoming 'smarter', what does that really mean?
This means that through AI and ML, they are learning more and more about human behavior.
Tech products are imbued with intelligent software that stores data and has the potential to analyze and process them.
This helps them predict human behavior and action and offer their services accordingly.
Just to give you a simple example, when you ask Alexa to book your cab every day in the morning, the Voice Assistant takes help from AI. It knows the home, triangulates it with the GPS location, and pings the cab provider.
The primary task of IoT is to collect and analyze data from physical hardware and put it into use.
This is where AI and IoT combine to create and provide a more holistic experience.
Intelligent learning by software helps in making a predictive analysis.
The core aim ranges from predicting behaviors and possible outcomes. Once the two do not align, the software sends a signal that alerts about the transgression.
Sensors in physical products work with the software of the product to determine the best way possible.
This helps in improving customer or user satisfaction, aids in decision-making, and increases efficiency.
Some of the Top Smart Technology used in Homes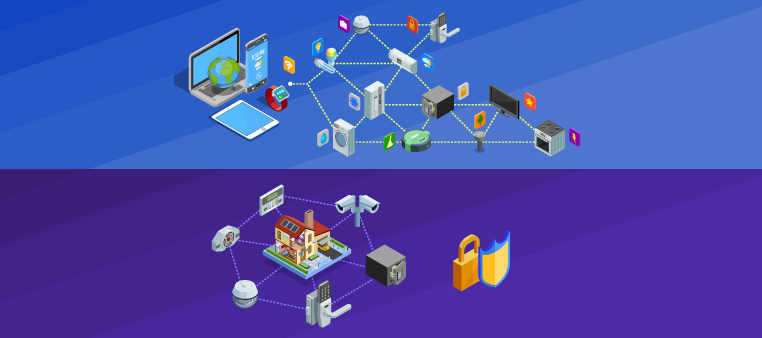 In the last couple of years, the top-selling product during Christmas Holidays on Amazon was the Amazon Echo and the Google Dot.
As many of you already know, these two are the top Voice Search Assistants in the world today.
Apple OS and Android OS have been around for years.
We have also been using computers, laptops, and cell phones for a very long time. These three devices can probably be the earliest IoT devices that man started using.
However, the best part about smart technology in a connected world is how futuristic things are becoming.
Amazon's Alexa can perform more than 15000 functions! The list keeps on increasing every single day. Other voice assistants also perform a multitude of functions.
Voice-based assistants link themselves with other smart technology-enabled technologies as lighting systems, television, and security systems offer a seamless experience.
Most of these things can be controlled and monitored through a Mobile Application (App).
When I was a kid, there was a show on Cartoon Network called the Jetsons. I am sure the creators of the show would not have dreamt of the world that we are living today in.
From the vantage point of a consumer who cannot do without smart technology, I find it extremely addictive. Human living becomes so much simpler when we are part of a connected world.
One of the major applications of IoT has been in the field of designing security system for home. By using internet technologies and software tools, IoT has helped homeowners receive security updates and monitor their CCTVs right from their smart phones through an app. This has revolutionized the home as well as commercial security systems in different parts of the world.
Problems and Dangers of the Internet of Things
There are thousands of big and small benefits of IoT. However, it would be foolish for us to ignore the warning signs of dangers.
When we are dealing with Yotta Bytes worth of data.
In the right hands, this data can be productive and efficient and be very helpful for human use. However, in the wrong hands, this kind of data can be very harmful.
In the recent past, tech and social media giants have come under scrutiny by governments and international organizations.
From meddling in Government Elections to being convicted in unfair competitive economic policies, the dangers of IoT are commonplace now.
Very recently, Amazon admitted that audio files on Alexa are not completely removed even after users delete them.
Amazon's Public Policy Team made the disturbing revelation in a letter to a US Senator.
No central data policy governs the entire world.
All countries have their own norms when it comes to data privacy, storage, and processing.
This is why many issues become problematic in some countries, while they do not in others.
Most governments around the world have woken up to the dangers and problems of IoT.
They are drafting new laws and policies that are applicable to manufacturing companies, tech giants, and social media companies.
Even though firewalls and security systems are advancing rapidly, hacking abilities are developing as well. According to experts, there was a hacking attempt made once every 39 seconds in 2017!
IoT: The Third Wave of Information Technology
In the past couple of years, IoT has engrained itself in the fabric of human existence.
We are at a point in our lives where we cannot do without our Apps and our Voice Assistants.
With more and more people coming under the purview of the internet in the coming years, IoT is going to proceed unhinged.
Referred to as the third wave of information technology, IoT is instrumental in changing human existence for the better.
The first wave of Information Technology was the birth of computers. The second wave was brought upon when the internet was discovered.
With countries like China and India leading the race for internet spread and usage, (Indian has the cheapest internet prices in the world) the connected world is here!
Even though most companies realize the benefits of data and can store them. They have yet to find a full-proof solution to secure that data.
This is something that tech innovators and security experts have to pay attention to. Smart technology in a connected world can do many good things.
However, one false move can wipe out billions of dollars from the financial markets and expose the personal details of millions all over the world.
In the near future, more and more products are going to assume a smart identity.
The technological footprint of mankind is going to keep on increasing by leaps and bounds.
The connected world will translate into a smaller world with access points for all. This will democratize access to information for even the poorest on the planet.
Conclusion:
When we think of IoT, there is a sentiment of associating it with only consumer products and smart technologies.
We fail to take into account how a connected world has implications for multibillion-dollar industries like energy and health care. However, that warrants a separate article in itself.
In this article, I looked at providing a brief idea about the Internet of Things (IoT) and the implications it has on human lives.
If you want to contribute to the discussion, please drop in your views in the comments section below.
Until then…
Alexa…Please order a Pepperoni Pizza from Dominos!
Read Also: