Every person out there wants to get a high ranking in the search engine. You would like to be present where the active users are. The truth of the matter is that over 90% of the online experience begins with the search engine. Therefore, the best way to maintain metrics is beating Google's updates.
If Google has penalized you, you could be wondering the next move you need to make. You could be even wondering how you found yourself in such trouble in the first place. One thing I want you to know is that great content alone will not give you a high ranking.
You also need to monitor the right metrics closely. Some of the customer engagement metrics will help to enhance your rankings in the search engine and closely monitor them. This explains why you need to keep a close eye on Google's updates to maintain metrics.
Even though SEO is good at attracting visitors from the search engine, usability is all about the conversion rate. You have to help active users to meet their search goals. Let no one cheat you that usability is irrelevant as long as you have content that is well-optimized for the long-tail keywords.
The truth of the matter is that the reverse is the case when dealing with SEO optimization. Customer engagement will truly take place when your active users and customers realize the value that is in your content.
If you can boost your brand across various social networks and enhance your ranking in the search engine, here are some of the engagement metrics that you need to measure. It will help you in beating Google's updates to help you rank highly in the search engines.
Most Famous Google's Updates:
Panda: Google introduced the Panda updates in February 2011 as a filter to stop sites that have poor quality content from finding their way to the top of the search results. Google updates Panda from time to time. When this takes place, sites that were previously hit by these updates may escape but they have to make the right choices.
Penguin: Google launched its Penguin updates way back in April 2012. It is specially designed to catch website that is trying to spam its search results. It targets those that are doing this by purchasing links or getting them through link networks that are primarily designed to boost Google rankings.
Read more: Google's Algorithm Update for June 2019: All You Need To Know
1. Traffic Linked to High Rankings:
The lifeblood of any website is traffic and yours is not an exemption. You will generate more traffic as you continue publishing more useful blogs.
According to Google, people will visit your website if it is easy to navigate, provide answers to the questions of the users, and contains useful information. Google uses the data of your traffic to make critical decisions concerning your search engines.
Therefore, you should not spend most of your time building links and not testing them. Google rolled out its Panda update about three years ago. The focus was pushing back against thin and low-quality content. Therefore, if you are not offering real value for your users, your site may be penalized and this has affected several sites.
Authority sites such as Mashable and CNN continue dominating search results as they continue generating millions of traffic every month. When you offer value, you will discover that a small proportion of your traffic will generate most of your revenue.
Traffic as good user-based metrics because it has a close relationship with your user activities. It is an interactive user-based metrics as opposed to static features like title tag length and Meta description among others. Google uses these interactive metrics to rank your web pages as the search engines get more sophisticated while still keeping a close eye on the intention of the user.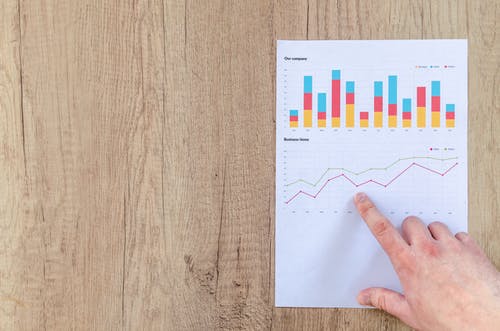 As your site continues to get more traffic, it will rank highly in Google's organic results. Most search owners who try to manipulate the search results find themselves in trouble. Thus, study your audience to know their expectations and research easy to use and profitable keywords phrases. You can then use email research to reach out to industry blogs. The key is focusing on the basics of SEO to beat Google's updates.
It can be hard to compete against the big brands when it comes to organic listings. You will not realize the desired results overnight. Work hard to increase your social media and search traffic that comes to your site. You can also grow your traffic through blogging. The best way to beat Google's updates to gain traffic include;
a. Time on Site:
You should have the capacity to engage users on your page. It's among the factors that Google considers before providing a ranking for your web page. A website that is hard to navigate or use will hurt your ranking as it reduces that time that users spent on your site.
Google monitors the behavior of users on your website and collects data from the search engines. If users stay on your site for a long time after clicking the search results, Google will assume that you have a high-quality page.

b. Direct Traffic Via Chrome:
The origin of your traffic has a significant impact on your ranking in the search engine. Direct traffic comes from the individuals who already trust and know your business. Google appreciates websites that attract direct clients as it signifies that they offer real value. Direct clients will also spend a lot of their time on your website.
The market has several browsers but chrome users will give you a preferential treatment may be because it is owned by Google. When you increase the direct clients you get through chrome and other browsers, it will narrow down to great user experience and improved SEO performance. Thus, direct traffic is a great way to beat Google's updates and maintain metrics.
c. Organic Clicks:
The first result on Google's first page receives 33% of the search engine traffic. High traffic generates a high click-through rate and increased traffic on your website.
When you begin to get visitors on your website, you will get several individuals clicking on your links. It will improve the quality of your site and reinforce the ranking boost. User-based activities will send the right signal to Google whether you get your visitors from paid traffic, direct sources, or social media channels.
Google will, in turn, start to rank your web pages high because of the organic clicks that you generate from the long-tail keywords. Thus, you will improve your ranking in the search engine as your traffic continues to grow. Traffic is a great way to beat Google's traffic and maintain traffic.
2. Customer Engagement Metrics for Google's Updates:
Google likes to follow active online users. The volume of data that Google collects increases as the number of terms that people are searching for the increase and more individuals use Google.
The search algorithm has gone through several changes but the search engine still relies on users to make its decisions. It uses various activities to calculate the level of customer engagement. Some of the most important things for Google's updates are page views and the bounce rate. The time on site and bounce rate will help you to define the best search engine optimization strategy.
In case you discover that your landing pages have a high bounce rate, it implies that your content marketing strategy or page requires some serious attention. You can increase your conversion rate by reducing the bounce rate. You can achieve this by;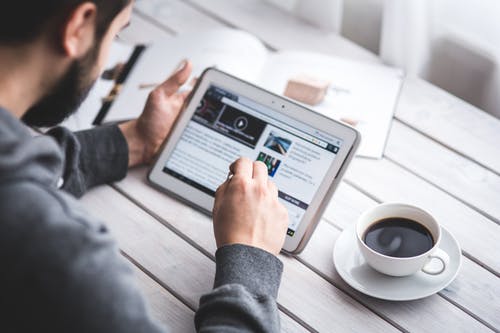 Updating your images for a better look
Improving navigation
Removing unnecessary elements from your website
Writing clearer call-to-actions
Improving the responsiveness of your website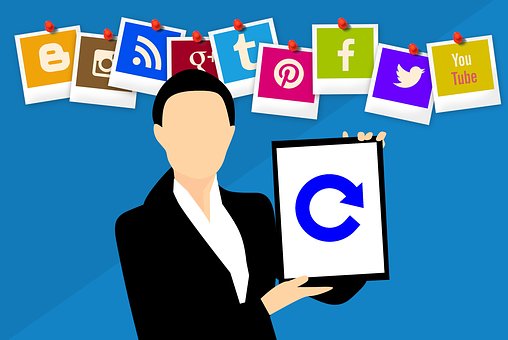 You can use these guidelines to format your text so as to reduce the bounce rate and beat Google's updates;
Use headlines to shed more light on your topic
Explain point that is worth noting or benefits in bullets
Use several quotes, screenshots, images, and charts from the industry where applicable
Bold your keywords
Ask several questions in the content so that readers can participate instead of just reading
Summarize your content in a conclusion
The other customer engagement metrics to improve your results in the search engine is the page views. Page views keep on changing and you can also refer to them as 'impression.' When visitors reach your website, they will want to visit a few other pages and read them. It can help them to read more of the insightful content that you publish on your website.
When you have high page views, you will beat Google's updates and this will help you to maintain metrics. Therefore, strive to increase your page views as you reduce the bounce rate.
3. Brand Mentions on the Authority Sites:
One of the best ways to send out social media engagement signals to Google is having authority sites mention you. It may end up having a multiplier effect on the search engines.
Link building is at the center of search engine optimization nowadays. Google uses various platforms to track brands. Marketers can use social media engagement to promote their brands. You can use it on various social media platforms and gain traction.
Once you have authority figures mentioning you in their websites, you will be able to beat Google's updates and rank highly in the search engines. Therefore, create outstanding content that you can market through social media engagements. The secret is maintaining an effective content marketing strategy.
Most people use social media engagement, guest blogging, and link building. All these activities will help you to increase the online visibility of your brand. You can rely on no-follow links and mentions to beat Google's updates and maintain metrics. Google will use the data that it collects from your site to determine the ranking of your website.

4. Have Mobile Responsive Web Pages to Beat Google's Updates and Maintain Metrics:
Mobile friendliness has become a top ranking factor for your website. More and more people are using their mobile devices to access the internet. Therefore, make sure you have a responsive site that is compatible will all mobile device.
Optimize the website first for mobile and the desktop and not the vice versa. Present your content in such a way that it will adjust naturally and automatically. This is what we refer to as responsive design. Make sure that all your web pages meet this requirement.
With a responsive design, you will significantly increase your traffic and profits. If you don't have a responsive design, there are several ways of correcting this mistake. You cannot beat Google's updates and rank highly unless you have a highly responsive design for your website.
Read more: Mobile SEO: The Ultimate Guide
5. Technical SEO That Is Structured for Active users:
The way the human skeleton supports the whole body system is how technical SEO supports SEO. You should take this seriously because nefarious codes, hidden CSS, broken links have adverse effects on SEO. Therefore, you have to be seen with the origin of your add-ons, plugins, or themes.
Therefore, technical search engine optimization is a great customer engagement metric that you need to beat. Google values this element highly even though most people don't know about it.
Technical search engine comprises of XML sitemaps, HTML, web pages that are mobile responsive, site load time, title tags and CSS. You don't have to be a renowned programmer to handle some of these technical SEO elements.
All you need to do is create XML and HTML sitemaps and get rid of crawls and you will be good to go. Crawls are things that can block Google from noticing your fresh pages. It will help the search engine to crawl your pages and serve them to the right set of audience. Once you login to the Google Search Console, you need to navigate to the Crawl errors.
Most pages have crawling challenges and you can fix them in batches. Beating this Google's update will help you to rank highly by maintaining metrics. You cannot overlook it if you really want to enhance your visibility in the search engine and increase the profitability of your brand.

Black Heart SEO:
You need to avoid the use of Black Heart SEO to get ranking. Google de-tastes this practice will penalize you heavily by reducing the ranking of your website. To avoid these consequences, you need to treat the search engines and the searcher equally. Avoid tricking or cloaking the search engine crawlers by trying to direct them to a different page. Focus your efforts by helping the searcher to get solutions for their current challenges. Give him an excellent user experience from the search engine to your website.
How to Retrieve Some of the Metrics:
Have you lost some of the important Google updates for your website? Don't lose hope because you can still retrieve them. One of the best ways to do so is by changing the content on your website. Make fresh content that is highly SEO optimized. You will discover that Google will begin to rank it highly and you stand to benefit in several ways. Your site will begin to rank highly in the search engine.
Conclusion:
With all this information, you have all it takes to beat Google updates and maintain metrics. Google keeps on changing its algorithm and only people who are at the top of the game can win in the online market that is highly competitive.
You cannot achieve these standards unless you know what Google is using to rank sites. Therefore, the best way to maintain metrics is to beat Google's updates. It is good to take time to learn these new developments so that you don't remain behind.
Would you like to beat Google's Updates and maintain high rankings in the search engines? Write to us on[email protected] for the highest online visibility and conversion.
Read Also: