When it comes to auto-tagging, there are so many things that Google advertisers should know. There is a common question that most advertisers ask, "Auto-tagging is used to collect data from what kind of traffic?"
Most people know this answer, but they are confused about it. There are commonly four answers that most people give, and only one of them is correct.
Search Engine Traffic Excluding Google
Google Ads Campaign Traffic
Social Media Traffic
Website Referral Traffic
Let's know more about the topic so that there will be no confusion next time. 
Read More: Which Reports Require The Activation Of Advertising Features?
Search Engine Traffic Excluding Google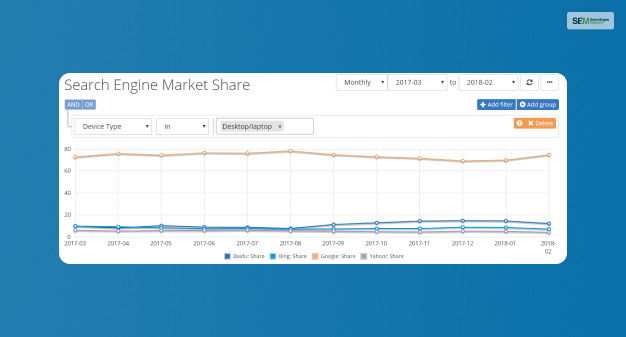 You must know that other than Google, there is other traffic that advertisers look for. You may think that Google is the only platform where almost 90% of people search and spend time. This is true, but there are other search engines as well. For example, you can take Bing, Yandex, Yahoo, Baidu, and DuckDuckGo. There are also other people who spend their time so that advertisers need to show their advertisements to them as well. The reason is simple, brands need more people to target. The more they can target people, the more they will be able to increase the conversion rate.
Social Media Traffic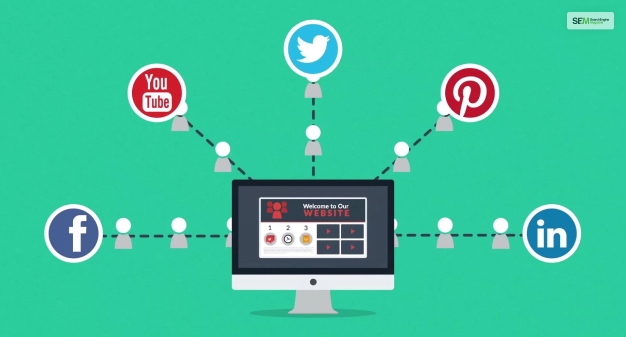 At this time, social media is one of the best ways to increase traffic to websites. Most people use social media on their smartphones, so it is more likely that people will open websites on their smartphones. If you are successful enough to show attractive advertisements on different social media platforms, then people will at least click on the advertisements for sure. Now, whether they will buy the product or not, completely depends on the website, price, products, value for money, and so many different factors.
Website Referral Traffic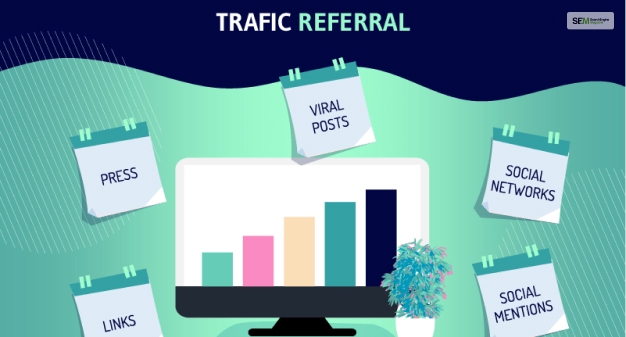 These days, referral programs are everywhere. You may take an example of an influencer. Suppose there is an influencer who reviews tech products. And there is a brand that launches its new headset. The brand asks the influencer to review the products, and there is a referral program also. So the influencer gives a referral code. If someone buys the product and gives the referral code, then they will get a percentage off on the product. Is the link also pasted so that the brand will get more traffic as well? So, this is referral traffic. Nowadays, most articles give referrals, so there will be more traffic.
Google Ads Campaign Traffic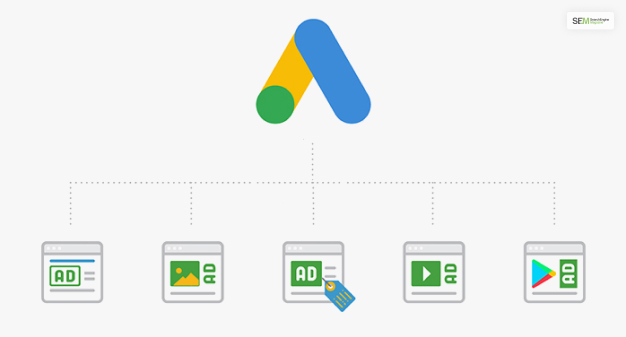 So, what is exactly Google Ads campaign traffic? You need to understand that when you are giving advertisements, there are different purposes. Suppose some brand is giving advertisements to increase traffic, some brands have the objective to spread more awareness, and some brands' vision is to increase sales. No matter which one you are targeting, you can start with strong keywords, great ad text, search items, CTR, and clicks. 
There is a great feature that Google ads offer to advertisers. You can create an advertising campaign based on your traffic goal. There are different features and settings for that. This will help you to find new customers and can attract them to your website. All you need to do is to use the campaign goal, and then you can reconnect the website and visitors. 
When it comes to Google Ads campaign traffic, there are a couple of things that you need to know to measure, track, and then improve your campaign. The first thing to know is the CTR (clickthrough rate) and clicks. This information is essential as an advertiser needs to know about the people who are visiting your website. Suppose you run a campaign for around one month. In that case, you must know where your traffic is coming from. Otherwise, you can't do any remarketing.
Secondly, keywords are an important component of a campaign. You need to know which keywords are working the best and which keywords are not working. This will tell you how to run a perfect campaign next time. There are situations when your expected keyword may not run well, and a keyword that you haven't thought about works so well than any other. This data will definitely help you.
Read More: What Is Google Search Console? How To Use It For Better SEO?
Frequently Asked Questions! (FAQs):
Here are some interesting questions and answers related to the topic that most people ask.
Q1. What Is The Use Of Auto Tagging?
Ans: When it comes to a required feature in Google Analytics or Google Ads conversion tracking, auto-tagging is a must feature. It allows advertisers to know how effective their ads are. This information is required to know valuable customer activity, such as phone calls, website purchases, newsletter sign-ups, app downloads, and much more. 
Q2. How Can An Auto Tagging Test Be Performed?
Ans: If you already know how the auto-tagging works, there is a need to confirm the auto-tagging test performance. But how do you do that? Here are the steps that you need to take.

• First, open your Google Chrome tab.
• Then open the menu and click on the More tools.
• There you will find Developer Tools, click on it to open the Chrome Developer Tools. 
• Now, you need to click on the Network Tab.
• There, you can load the URL to know and watch how the network request loads.
Q3. What Are The Types Of Traffic?
Ans: When it comes to data traffic, there are different types. There are traffics like Organic, Direct, Referral, Email, Social, Paid, and Display. Different types of traffic mean how the traffic comes to your website. You can find the traffic in many places, and there are different factors that make an impact on total traffic.
Final Words
So, when it comes to auto-tagging is used to collect data from what kind of traffic?
Not only do you know the answer properly, but you know almost everything about Google Ads Campaign Traffic. So, next time you are running an advertisement in Google, make sure to enable the auto-tagging. Otherwise, there is no way you can run a campaign smoothly. 
If you have any more queries, then feel free to ask in the comment section below.
Thank You.
Read Also: