Are you revamping your SEO strategy so that you can rank better on Google or are you just getting started with a new website? There are going to be a lot of different techniques you want to include in your strategy. One of them to consider is whether to include keywords in your content. This has been something that people have spoken about for years. But, are they still relevant and helpful for SEO? Let's take a closer look.
Are Keywords Important?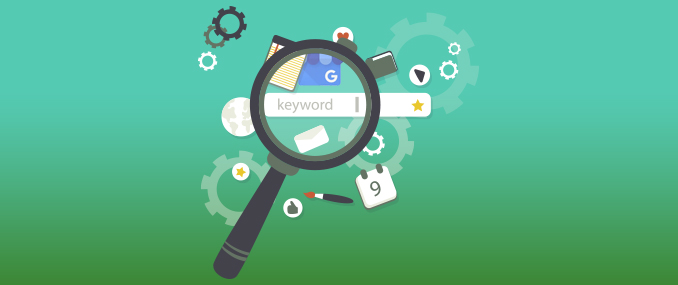 First of all, it is important to quickly summarise what we mean when we talk about keywords. If you are new to search engine optimization, it is easy to get confused with a lot of the different terms you come across. For instance, there are many that get mixed up when discussing keywords and SEO. To find out what the difference is, you can learn more at https://www.joshuageorge.co.uk/are-seo-and-keywords-the-same-thing/. In the meantime, keywords are simply words or phrases that people are using when they are looking for information on Google. For example, if you are searching for a dress to wear to a wedding, you might ask Google to bring up 'bridesmaid wedding dress.'
So, are keywords important? The answer to this question is yes. You want to be using keywords in your content so that you can attract the audience that is using them. For instance, for those people that are typing in 'bridesmaid wedding dress, you want to include that in your content if this is something you are selling. Keywords tell Google what your web pages feature and they will allow you to rank for them and appear to this audience.
Tips For Choosing Keywords
Choosing the right keywords is more difficult than it sounds. Here are some useful tips that are going to help you select the best ones for your website.
Always Do Your Research
One mistake that a lot of people make is assuming they know what the best keywords are for their industry. They believe that they are obvious and look to save time without doing research. But, this is not a good idea and it can be counterproductive. The first tip we have is to always do your keyword research. You can use SEO tools to do this and this is going to allow you to find relevant keywords that you want to use.
Choose Low Competition Keywords
A lot of people get the wrong idea when we mention low-competition keywords. But, this can be exactly what you want to target when you are a new website. This is a way to see quicker results and to get your site to rank on Google. High competition keywords mean that you are going to be battling with other established websites and it can be more difficult to make a big impression straight away.
Keep an Eye on Competitors
When it comes to SEO, it is beneficial to see what your competitors are doing. Of course, it is not good practice to copy them completely. But, you can gain a better idea of what might be working for them. So, spend some time using SEO tools and analyzing your competition on the internet. In particular, you can see what keywords they are targeting.
Make it Local
Do not be afraid to localize when it comes to keywords. A lot of people are under the assumption that this is going to limit how many people find your website. But, this is not always a bad thing. In particular, when you target a certain geographic area, you can make sure that the people who matter find you. For example, if you are a bakery in London, you do need internet users in Texas to find your website. You can enjoy better visibility in your area by including your city or nearby areas alongside keywords.
Watch the Results
It is not enough to simply use keywords in your content. You also need to keep an eye on what is working. In other words, make sure that you are monitoring the results of your research. You can figure out where you are seeing results and what keywords might not be working for you. SEO is all about monitoring the results of your work and making adjustments to ensure even better results.
Quality Content Remains the Key to Success
Including keywords in your SEO strategy is important. But, this should not come at a cost. Namely, you do not want to sacrifice the quality of your content by focusing on a range of keywords. There was once a time when you could get to the top of Google by simply including certain keywords and using them a number of times in your content. This used to be enough to move you up on Google SERPs. However, this is not the case now. In fact, following this motto can get you penalized.
Instead, your SEO strategy should always prioritize high-quality content. Sure, you want to include some keywords. But, this has to be done in a way that is natural and beneficial for the reader. Google will reward researched, well-written content that adds value to the internet. It will no longer tolerate keyword stuffing or substandard content.
Read Also: