Living in a world of changing algorithms and evolving user interfaces, it is only a matter of time before you want to get down at the bottom of Google's algorithm. Chances are you have already heard about Google Search Console, but you haven't been able to figure out how you can use it to boost your SEO strategy.
The world of search engine optimisation is as dicey as the world of algorithms. The only way you can honestly keep up is with the help of tools that will help you keep up. One such tool is Google's Search Control. In this article, we have talked at length about this extraordinary tool developed by Google to make your life easier.
Keep reading to find out more on the same.
What Is Google Search Console?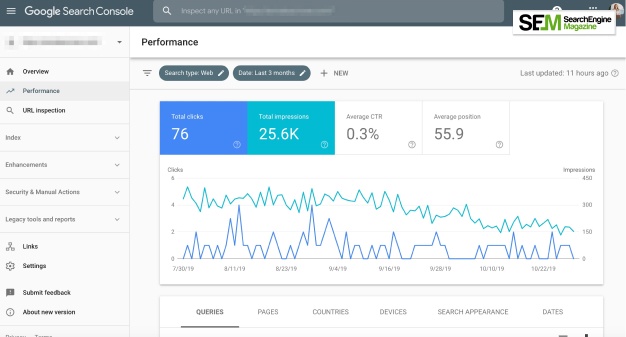 If you have been wondering what is google search console, you have come to the right place because we will tell you all about it. Formerly known as the Google Webmaster Tool, the Google Search Console Tool is a type of free platform that users with websites can turn to for finding out how Google is viewing and optimising their websites.
It includes a number of things like,
Checking out a site's performance on mobiles.

Viewing the site's referring domains.

Finding out good-quality search results.

Looking up the highest-traffic pages and queries.
Experts say that anyone with a website must absolutely check out the search console by Google for obvious reasons. If you are working as a site administrator, SEO specialist, app creator, marketer, or even a web developer, the console will help you – especially if you work with off-page SEO or for that matter, any SEO. So if you haven't checked out this revolutionary tool yet, it's time you do so! 
Originally launched 15 years ago, the search console google had a completely different name, and even the functionality was far different from what it does in 2022. In spite of all the changes now, the purpose has remained the same, even after all these years. Keep reading to find out how you can use Google Search Console to improve your search engine optimisation strategy!
But before that, let's check out a few benefits of the same!
Benefits Of Google Search Console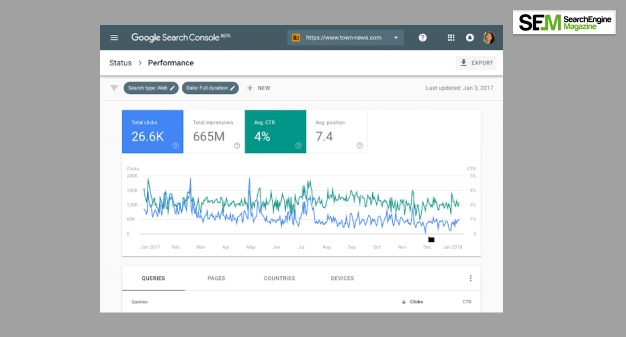 The benefits of using the Google Search Console are as follows,
1. It Boosts Your Website Visibility
Google's search console can help you find out how your website is looking appearance-wise on the SERPs or the search engine result pages. Naturally, while you are working on your website's appearance, take into consideration the results provided by the Console – view your site as any other potential visitor would!
2. It Increases Search Traffic For Your Site Organically
Increasing the organic traffic on your website is, of course, a primary goal, just like it is for so many other people. An entire section in the Google Search Control is fully committed to multiplying your search results. This section of the tool actually provides accurate data on how people are visiting your site organically.
3. It Helps You Understand Google's Index
The best way to find out which pages Google is indexing is via the Google Search Console. In fact, you can easily take the help of such tools for tracking the web pages appearing on Google's results. And that's not all. You can also use the same tool for monitoring the URLs which you perhaps do not want to be indexed, or even take its help for boosting your on-page SEO.
4. It Crawls Your Website
One of the most essential functions of SEO is website crawling. In case you didn't know what is crawling, it is basically a bot whose sole function is to index content online. This is exactly how users find information with the help of search engines. Moreover, a crawl can reveal several things about a website and as a result, it's best to monitor the crawl stats frequently. And not just that – try fixing as many crawl errors as you can.
Now that you have an answer to 'what does google search console do,' let's find out how can you use the same to improve your SEO strategy.
How To Use Google Search Console For Improving SEO?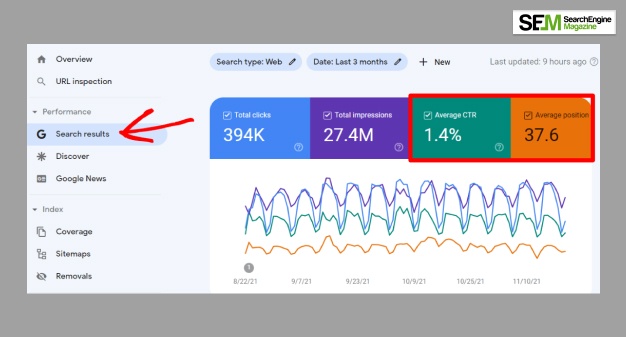 If you are still reading this, then you are obviously here to find out how to use the google search console to boost your search engine optimisation strategy. Scroll down and find out what you can do to improve SEO via the search console.
1. Boost Rankings Of Underperforming Keywords
Since most website visitors have the tendency to click on either of the first two options, you will simply miss out on a lot of traffic if you rank lower with underperforming keywords. For example, only an average of 1.8% of people will click on your content if you rank in 8th or 9th position, but if you were on 2nd, the percentage would become 14.
This is where you can check out the Google Search Console for the report on 'search results' and simply toggle average position data and CTR.
2. Optimize Web Page Via Keywords With High Ranking And Low CTR
If your page is ranking in the first position, it does not guarantee you a huge number of clicks. In fact, on average, you might end up with a meagre 30% clicks. Now there will be content with a higher amount of clicks and content that will get a lesser number of clicks. The best way to solve this problem is by using keywords with high ranking capacity but low CTR levels.
Simply check out the Google Search Console for the report on 'search results' and toggle your position data and average CTR. Follow this up with an extensive filtering session via keywords with all the average rankings crucially below 3.1.
3. Get Sitemap Issues Fixed
If you come across any issue with submitted sitemaps for Google, it's best not to ignore it because these issues might later cause other problems and confuse crawlers in the process. Unattended problems, in turn, waste resources and time and, at the same time, can also cause errors related to indexing URLs.
Simply check out the Google Search Console for the report on 'Sitemaps', tap on the icon located next to the Sitemap and finally select the 'See index coverage' option. This will help you get any sitemap-related issue fixed.
Frequently Asked Question (FAQ):
1. How To Set Up The Google Search Console?
Follow the steps below and set up your Google Search Console in a few minutes.
Sign in to Google account,

Navigate to the Google Webmaster Tool,

Select 'Add a property,'

Tap on 'Website' from the menu (drop-down),

Enter the website URL and tap on 'Continue,'

Choose a verification method for your website.
2. How Do I Use Google Console To Improve My Seo?
Follow the steps below and improve your SEO with the help of Google Search Console,
Find out your ranking keywords,

Checkout user interaction with results,

Find out page rank for some specific keywords,

Checkout which content has been indexed,

Submit a webpage for indexing.
3. What Is Seo Indexing?
The process that helps search engines assemble information and other relevant data before any search to enable quick responses to any query is known as SEO indexing.
Wrapping Up
Now that you know much about google search console login, you will be able to log in and use the Google Search Console easily. Improve your search engine optimization and boost your website's reach, visibility and the like with the help of this revolutionary today.
Don't forget to let us in the comments below, know your thoughts on the same!
Read Also: