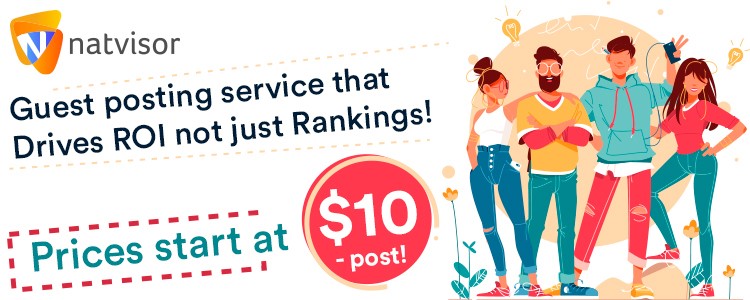 Guest posting proved to be a highly useful tool for bloggers in the previous years. This strategy allows you to boost your brand awareness, improve your Google ranking, and generate more readers who belong to your target niche.
Now that the world just started another year, you might be wondering what content to write in 2021. Here are several ideas to help you decide how to pick a blog topic to compose when submitting a guest post this year.
Tip #1: Determine What Your Target Audience Wants To Read
It is crucial to learn what your target audience wants from the host blog. You may do some research using your site analytics to understand which topics generated more people. Using tools that will let you determine which blog posts attracted the audience will give you a better idea about what to write.
You could also interact directly with the readers in the comments section or social media platforms. You may get inspiration from the social media feeds of the most active fans. It will also help if you host live social media Q&A sessions to ask them directly about the topics they want to read.
Tip #2: Beef Up On Your Most Visited Posts 
After using WordPress or Google Analytics to determine which of the host site's posts generated more topics, you may choose to expound on the subjects that were covered in those blog pages.
You can think about what else you can talk about those topics. Try to find out if there are new developments since the post was published.
Tip #3: Brush On The Trending Topics 
Your next guest post could discuss your comment or reaction to the current talk of the town, especially those that involve your chosen niche.
One of the best strategies done by guest post marketplaces is creating content based on the day's trending topics. Highly skilled writers from https://natvisor.com would research the hottest subjects in the various niche to update the readers about these topics. This practice will help your guest post generate more readers.
Tip #4: Choose Subjects Closer To Home 
Humans are social beings. Most of the time, people would want to forge emotional connections with others. The events that took place in 2020 proved how much people need to connect to the outside world to combat their blues during isolation. You might have turned to your favorite blogger to let the time pass during the quarantine.
It will be ideal to take advantage of this need by discussing topics that appeal to your readers' emotions. It could be anything like adjusting to your new work setup, adapting to the new normal, or how businesses survive during the pandemic. You may include your personal experiences in your discussions to help your readers relate more to your post.
Tip #5: Offer Career Guides 
Since there are plenty of job cuts and losses in the previous year, you may create content to guide them to have a new career. You may share advice and tips that others can use if they want to follow in your footsteps.
You do not have to be a major player from your industry to talk about your experience. It would be best if you will share stories that they can associate with. You may also talk about struggles and failing, then provide solutions on how to surpass these obstacles.
With the help of these tips, you will have more idea about the topics that you can expound on when proposing a guest post to high-quality blog sites. It will boost your opportunities of getting approval and published by your target blog sites.
Read Also: