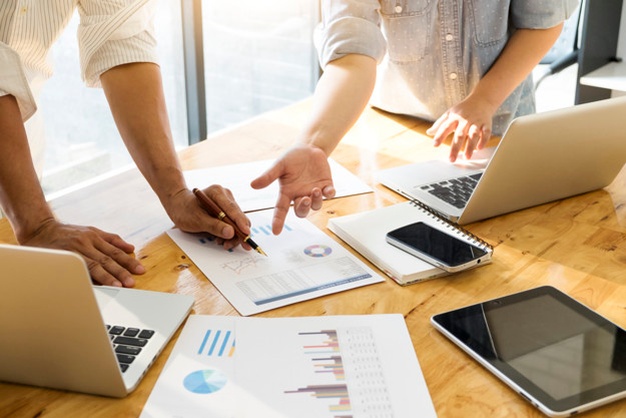 Do you have an educational institute but you don't know how to promote it? This useful guide will help you to learn the five best digital marketing tactics that can bring significant results to your marketing efforts.
The digital marketing space has become competitive, and following the outdated strategies will not work well. No doubt, you will use conventional platforms such as YouTube, Social Media, blogs, but you need to be strategic about it.
Digital Marketing Strategies for Educational Institutions
The education industry has become large after the digital revolution. However, you shouldn't forget the educational values and ethics while marketing your courses or institutes.
YouTube Marketing
YouTube has revolutionized the world of video streaming. Millions of users spend time on YouTube on a regular basis watching videos. There is no wonder that YouTube has become one of the topmost priority for digital marketers. With videos dominating the digital marketing industry, it's the best platform to promote your educational institute.
There are several benefits of promoting your institute on YouTube; they are:
Almost everyone uses YouTube regularly.
It offers the ability to optimize using search engine optimization.
The cost of promoting via YouTube is reasonable and effective.
It's the fastest way to reach out to the target audience.
While these are the major benefits, ensure that you provide valuable content in your YouTube channel. You can collaborate with other popular YouTube channels that your target audience view regularly. You should keep these tips in mind while marketing on Youtube.
Social Media Marketing
Social media marketing can help you leverage your digital marketing efforts. Students spend long hours on social media platforms like Facebook, Instagram, Twitter, Pinterest, etc. So, you can use these platforms to connect with your students and attract them for admissions.
Social media marketing has the following benefits if you want to promote your institute:
It's cost-effective as most of the social media platforms allow you to create your page and groups for free. You can also use paid promotion if you think it's worth investing in.
You can target your students using different features by location, age group, and educational background.
Engaging with students can help you convert them as they feel comfortable to talk over social media.
These are some advantages of social media marketing. However, make sure that you don't lose your values and don't over-promote on social media, which can create a negative impression of your institution.
Career Planning Blogs and Sites
Another excellent way to promote your educational institute is to reach out to career planning blogs and sites. Aspirants generally look for information about the best institutes, best courses for a specific field of study on the internet. As career planning blogs write about different courses and career opportunities, it's better to promote your institute on their site.
Ensure that the site you are reaching out to is providing authentic information on career planning and guidance. If you find the information is not relevant or authentic, avoid those sites.
Free Webinars
Conducting free webinars on a particular topic is also another great way to attract students. When you provide value and interact with the students for free, they get a chance to know about your institute in a better way.
However, you need to consider a few important factors while conducting a webinar. You need to set up the system properly. Which video platform will you use, the timing, the overview of the webinar in advance, etc. These are some important aspects of making the webinar successful and effective.
Online Career Counseling
Finally, you can also provide online career counseling that will help students decide which field to choose or what courses are right for them. Counseling is an engaging process that makes the students confident and clear about their career.
You can offer them the first counseling for free and charge from the second time they need any guidance. It will help the students to think seriously about the matter, and they will show more interest in their careers. If you are looking for opportunities in the UAE or colleges in Dubai, you can consult a counselor before choosing the best college.
Conclusion
If you follow the above digital marketing tactics, it can improve your institute's number of students. You need to be strategic and build a funnel through which you will convert an audience to your student. If you have any digital marketing needs, please mention them below.
Read Also: