In terms of industries, the field of digital marketing is expected to grow in double digits for the next near future. This makes the role of a Digital Marketing expert a highly exciting and lucrative one. If you want to be a digital marketing expert, you need to be proficient in-
Search Engine Optimization (SEO)
Social Media Marketing (SMM)
Content Marketing (CM)
Pay Per Click Advertising (PPC)
Digital Branding
As a career professional, a digital marketing specialist can work with either an agency or a brand. While it is more often a personal choice, as to which end, you choose to work with, many prefer the dynamic environment of an agency.
In this article, we will focus on whether you should seriously consider digital marketing as a full career decision or not. In addition, we will look at how someone can become a digital marketing expert in five easy steps.
What does the role of a Digital Marketing Expert entail?
Let us get some facts out the way right away. Most brands or agencies who are looking for a digital marketing manager or expert want someone who is highly experienced. This means that you are looking at a minimum of 5 years' worth of experience.
You also need to master the different aspects of digital marketing. Being an SEO specialist is just one aspect and it is not to be confused with being a digital marketing specialist. It is given, that in order to be one, you need to master all the five functions mentioned in the opening paragraphs of the article.
In terms of pay, a digital marketing manager can get around $100,000 to $250,000 annually in terms of pay. The demand for a specialist in the field has risen and will continue to rise as businesses look to make the most out of the digital performance.
If you are someone who wants to get some formal education under their belt, almost all reputed schools and universities have started offering specialized courses for digital marketing. This will always give you an edge over your competitors.
5 Easy Steps to help you become a Digital Marketing Expert: The List
1. Learn about Technology and Data-
One of the most important inclinations you need in order to succeed as a digital marketing specialist is a love for technology, software, and data. You need to be proficient in simple things like converting YouTube to MP4, as well as handling analytics, dashboards, and Big Data.
Success in the field of digital marketing is heavily based on how well you are with technology. In fact, technology and software will give you a strong edge in improving brand performance and KPIs. The more you are able to automate processes the better will be the ROIs.
2. Build a Competent Team of Digital Marketing Professionals-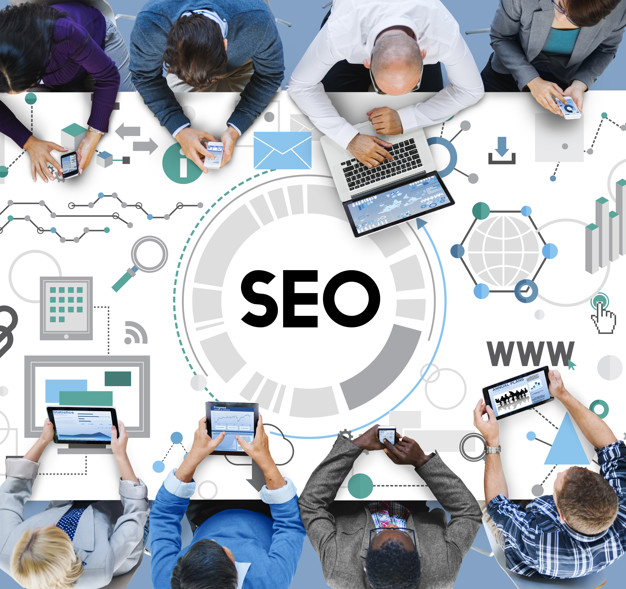 If you think you can do everything on your own, think again. The diverse nature of processes and activities that comprise digital marketing need subject experts. An ideal and high-performance team of digital marketing experts includes-
An SEO specialist
A Social Media Manager
A Content Writer
PPC Expert
Data Analyst
These people need to be experts in their respective fields and understand the common goal. Rather than moving in different directions, the aim should be to organize them into a cohesive unit.
3. Include Learning, Self-Improvement, and Development-
The best digital marketing experts dedicate one whole day towards learning new skills, tips, and tricks, which help them stay at the top. This includes following experts like Neil Patel, Brian Dean, Jeff Bullas, and others who offer sound advice based on facts and data.
You also need to follow reputed journals and publications that have the best subject writers contributing to the discipline. In addition, you need to follow search engines and social platforms like a hawk (their blogs, pressrooms, and news releases) to know about the latest updates, trends, and features, which have been introduced.
4. Establish yourself as an Authority Voice in the industry-
Using your personal credit to benefit your brand or agency should be a top priority. This means that different stakeholders need to know who you are and what you do. In some ways, you can say that it is important for a digital marketing expert to build his or her own brand.
You can do this by having an active presence on social media platforms. Focus on LinkedIn and Quora by writing notes and articles. Create audio podcasts and hold webinars to educate people about various aspects of digital marketing. Building your brand is a great way to get advantage, traction, exposure, and earn respect from industry peers.
5. Have faith in your abilities and be confident of your actions-
You need to understand that success in digital marketing can be based on a number of factors. The reasons for failure can be entirely different than you had expected. Digital marketing is a highly stressful, yet rewarding career option. However, the stress factor makes it very challenging and not for everyone.
This is why digital marketers who hope to succeed need to have a strong mental balance. You cannot blame the failure of a campaign on your head always. You also need to have a conviction in your strategies and abilities. As there are numerous roads to success, you need to believe in the one, which is based on your experience, learning, and intuition.
Conclusion
Most digital marketing experts build a steady stockpile of informational videos by downloading them with the help of oDownloader. The expert and the team then use these informational videos for educative purposes. The key is to keep improving every step of the way.
You need to take responsibility, assign them, think about the big picture and ensure micro-level executions take place flawlessly. Being too controlling can be counter-productive in this field. You also need to understand that you need to nurture those below you at every step.
Are you someone who wants to get into digital marketing and needs some tips and tricks to do the same? Let us know in the comments section below so that we can help you.
Read Also: