Every entrepreneur out there is looking for opportunities to get more money. It is one of the challenges that most digital marketing agencies face. Signing more digital marketing clients is not an easy task. Convincing someone to pay you and you will help him generate more money is not an easy task.
Customers don't get a tangible and immediate benefit after entering into a contract with a marketing agency. Therefore, prospects will scrutinize what you have accomplished, your offers, and your selling price.  In this guide, we will give you some tips to help you persuade digital marketing clients to sign up with your brand. These include;
14 Steps to Signing More Digital Marketing Clients:
1. Have a Unique Selling Proposition That Stands Out:
All business owners must have a unique selling proposition. Look at yours and see what differentiates it from your competitors. Most digital marketing clients want agencies that have the highest ROI in the market.
Strive to offer the highest ROI in comparison to the competing brands. Besides, make sure that you deliver a personal touch like no other brand. Make sure you do this in all your marketing collateral often and boldly.
As you continue reinforcing the value of your brand, you will attract more customers to benefit from your value. You need to offer an easy and quick solution for individuals who lack the technical chops of designing and launching their own post-click landing pages. Make sure you reinforce the value of your solutions on all your marketing materials.
2. Leverage on the Decoy Effect on the Pricing Page:
Suppose you are a marketing company that delivers two varied retainer options depending on the services that you perform. You can have a low-cost plan and the high-cost alternative. You will prefer to get more prospects for your premium package.
Even though it offers the best, most digital marketing clients will question whether they really need these additional services. Using the decoy effect can assist you to sway your customers towards the consumption of the high-cost option.
To get it right, create a minimum of three retainer alternatives. The trick is making a third 'intermediate' retainer. It should be more affordable than the most expensive plan and more expensive than the basic plan.
This way, you will accommodate the needs of almost all digital marketing clients and increase your reach. You will cater to the needs of those who need the cheapest or most expensive plans. It is one of the best bargains that you can offer to the market. You may discover that the intermediate option has the highest number of subscribers.
3. Collect as Much Data as You Can:
The best proof you have is your data and hence you need to highlight your results where you can. Look for any clients whom you have significantly boosted his or her traffic. Your Google Ad campaigns could also be converting several times more than the industry standards.
You will not know all this information unless you track all the metrics that are relevant to the success of your clients. When you try to sell more to your marketing clients, you can justify your costs by showing data that justifies your high ROI. Don't worry about an agency that charges less but offers fewer results than yours.
4. Know Your Industry Deeply:
You should know what your competitors are doing for you to tell the services to offer and how much to charge. Some agencies charge high prices and hence focus their efforts on a few clients. You can use this as an advantage to increase your customer base through cheaper but high-quality services.
The only trick could be making minor adjustments to your pricing. Besides, other digital marketing agencies could be offering services that you don't. Learn from them and offer the much you can so that you don't lock out some prospective clients.
Therefore, you need to keep your competition as close as your friends. Make sure you learn what they are doing, how they do it, and then incorporate their best practices in your brand but with your own spin.
5. Give More to Get More Digital Marketing Clients: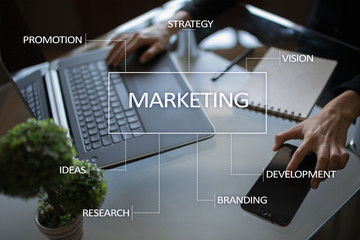 Most agencies offer half-bakes consultations that comprise of a few emails and reports. Ask yourself the amount of value that you offer to your clients. Value is the first impression that gives you a chance to wow your digital marketing clients into subscribing to your services.
Therefore, you have no choice but to provide value if you want more digital marketing clients. Audit their current strategies and give them your free services for one month to prove your capability. Personalize your initial offer and not send them an eBook if you want to deliver real value.
6. Have a Real Conversation with Your Digital Marketing Clients:
It can be so hard to use the email in corresponding with your customers. Most of the email communications die somewhere along the way. The clients can get better companies to meet their needs or you may be held up in other chores.
Talk to the prospective clients in person or on the phone before getting into a relationship. Don't rely on email chains or contact forms to boost your brand. Both you and your clients are busy and hence you need personal engagements to increase your customer base.
Get more personal, listen to the unique needs of your prospects, and then outline a plan on how you will complete them. It will make a huge difference when it comes to gaining more digital marketing clients.
7. Be Yourself:
Personality matters a lot to your target audience. It comes in handier when you want to enter into a long term business relationship with the customer. Therefore, you should not try to be someone else as you will not sustain it in the long run.
The personality of your brand could be of great benefit to someone out there. Brands are more likely to hire your services when they feel that you will accurately capture their voice. Therefore, give your prospects a clear idea of what they can expect from your agency. It will boost better communication and give you more digital marketing clients.
8. Add Services: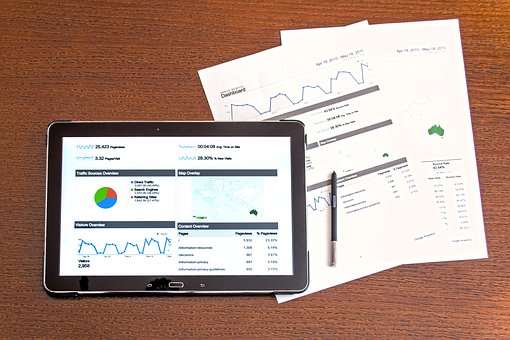 The best way to attract more digital marketing clients is by adding extra service. Break down all the services that you are offering into separate line items. Now, add an extra service to your clients at no additional cost. The trick is improving the quality of services that you offer to your prospects over time.
9. Let Your Customers Recognize You for Your Work:
Your customers will love you when you are delivering high-quality work consistently. They will do the marketing for you by recommending your brand to other users. Allow your previous clients to give testimonials on the quality of services that you offer.
Facebook Awards gives agencies an opportunity to submit their best works so that their 'Jury' can recognize it and your industry peers see the same. Take advantage of these opportunities as they can help in convincing your prospective clients.
Search for contests in your industry and join them. You stand to win big when your brand begins to trend among your target audience.
10. Positioning Yourself as an Authority:
You will command a higher rating if you are more well-known in your industry and more knowledgeable about it. When people require assistance and information, they always turn to authority figures. Therefore, associate your brand with the big names in the industry so that you can position yourself as an authority.
Woo the established bloggers, do some networking, and then do some sleuthing. Write for these authority figures and request the contact details of anyone who can make your posts to feature in renowned publications.  You will get more digital marketing clients as you put more authority badges on your website.
11. Leverage Loss Aversion to Get More Digital Marketing Clients:
In some cases, losses are more powerfully psychological than gains as demonstrated in the 'loss aversion' theory. There are several ways you can use this to your advantage.
The first one is on your pricing where you can break down the services that you offer by pricing. You could be offering post-click landing page creation, PPC management, and Engine Optimization.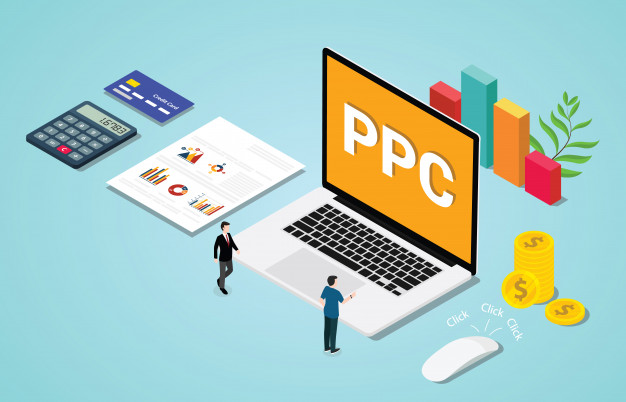 Maybe, most of your clients are retaining you for PPC management and organic search engine optimization. Very few of them are willing to use your post-click creation of landing pages.
You may be offering the highest conversion rates but your digital marketing clients are not taking advantage of this service. The challenge could be in the way you phrase your content. Don't focus on how much your clients are losing but rather explain what they stand to lose. People fear loses and as a result, you may get more digital marketing clients. The fear of loss can help you turn more prospects into active clients.
12. Go After the Big Fish:
If you have been marketing to small businesses and start-ups, you can now begin to go for the bigger fish. The reason is that this set of clients have more money. We refer to this as the total expenditure effect in Economics. It states that when the percentage of cost is high relative to the total income, it will be harder to justify your spending.
The beauty of big brands is that they give you high-profit margins. However, this does not imply that you do away with the small businesses. You need to also grow with them so that they can become big brands and give you more money.
Therefore, you should not fear to approach the big fish. Start targeting these big brands if you want to make your wallet fatter.
13. Be Clear on What Your Brand Can Accomplish for Customers:
When seeking for a solution to a problem, you will analyze the total amount you will have spent on the solution relative to the benefits. You will also want to look at the amount of time it will take before you realize the benefits.
The best way to market your brand to your prospects is by offering a cost: benefit analysis. People want to be sure that they will be getting value for their investment. You should be offering the highest value in comparison to the competition to succeed.
Remember clients will compare different agencies before making a decision. The only way to win is when you convince them that you offer the best services. Show them that you will double their traffic and conversions within the shortest time possible.
Convince your customers that you offer the best value for their money. You can even charge higher value than your competitors but still get new customers because of being clear on what you can do. You should justify your cost in terms of the organic traffic that you can deliver.

14. Market to Clients Who are in Real Need of Your Services:
You could be getting over 50 percent of your customers from the social media platforms and only 20 percent from display marketing. If you wish to hire a marketing agency, go for the one that has exemplary social media skills and not one that specializes in display advertising.
Therefore, if you are an agency that specializes in display advertisement, don't market to brand that need social media. You may end up causing harm to your brand through poor quality services. Market to clients who are in real need of the services that you offer.
It is good to understand your capabilities and then take maximum advantage of them. Take time to understand the type of businesses that require your services. It will help you to understand those that need your agency to thrive. Such brands will be willing to pay more and even recommend other digital marketing clients to your brand.
These tips will help you to get more digital marketing clients for your agency. The secret lies in learning the needs of your customers and meeting them with the highest level of precision.
If you want to increase the number of digital marketing clients for your agency, feel free to reach us on [email protected] for the best outcome.
Read Also: