Creating online surveys, questionnaires, or quizzes is challenging only if you don't know the right way of creating them. But with Google Forms, you can create amazing and interactive questionnaires, surveys, or quizzes quite efficiently.
If you are someone looking for how to make surveys using this form, this guide is curated for you.
Read the article till the end to learn the best hacks of creating a survey in Google Forms. In addition to this, we have also detailed many more facts regarding the forms on google.
Stay tuned with us and keep reading….
What Is Google Forms?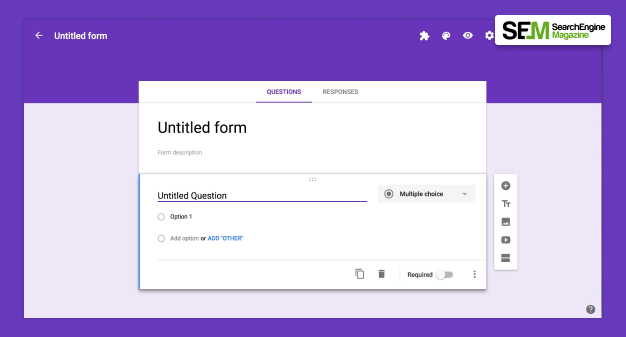 It is free online software that enables you to create stuff like quizzes, surveys, questionnaires in a simpler way. It is a member of Google's web-based app suite which also includes Google Sheets, Google Slides, Google Docs, etc.
Google Forms is a diversified tool you can make use of for a wide range of applications. Some of the examples might be creating pop quizzes or gathering RSVPs for any event.
Click here to see the first look of Google Form…
What Are The Advantages Of Using Google Forms?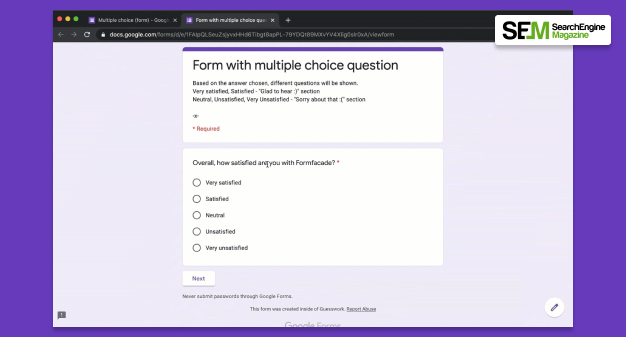 It is a very popular survey administration software and a component of Google Docs Editors Suite. There is a plethora of survey-producing tools, apps, and software. But why are we considering Google Docs as the best of all? Check the bullet points out:
It is an easy to use interface

No charge is required to use it.

You can customize it as per your choice

It takes only a few minutes to create the surveys

It is possible to create all types of questions.

Collaboration and organization are available.
How To Use Google Forms Create Survey?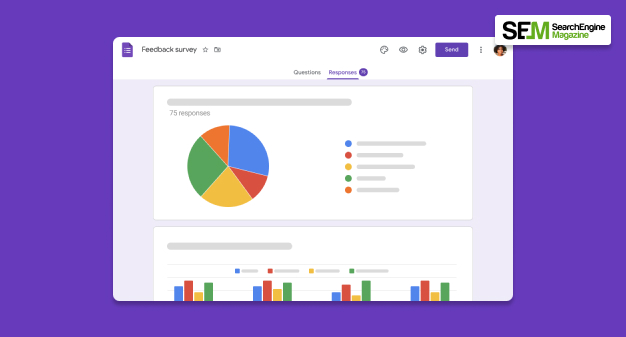 Surveys must be interactive, otherwise, you won't receive many responses from the participants as they will ignore them. Generating a customized and interactive Survey with it is very simple. Here is how you can make a whole new survey with Google Forms:
How To Create Survey With Forms In Google?
First of all, tap the link and navigate to the official website of Google Forms.

M

ake sure you have already completed the google form sign in procedure.

Now, click on the

Blank. This

 Forms would show you a number of pre-existing templates from where you can view, select, choose.

After this, you have to name the survey. You can also add a short description to your survey if you want. 

Do you want to set a name of your own reference? Tap the

Untitled Form

option to edit in the upper left corner.

Now click on

Untitled Question

and type the question 

Furthermore, select

Multiple Choice

since it's a survey. There are also more options like

Dropdown, Linear Scale, Date and Time, Short answer and Paragraph,

etc. 

You now have to click the

Side Menu Icons

to add to your survey. For example, the

Plus Button

adds a question; the

Tt Button

adds a description/section title. Additionally, the

two Rectangular Icons

add sections, and

Photo and Video Buttons

illustrate the survey.

If required, repeat the steps number 5 and 6. 

It's time to customize your survey a little. To do this, hit the pallets icon for adding header photos, or changing the survey color. 

 Tap the

Eye Icon

in order to access the survey settings

How To Send The Google Forms Survey To The Recipients?

Now hit the option Send.

 It's time to add the respondents' names.

 Enter the message and a subject line

Now hit Send to finally deliver it to the recipients. Not only Email but also you can do the survey through social media platforms.

BINGO! Your " Google Forms Create Survey " is successfully done. The only thing left now is waiting for the respondents to answer.

Is There Any Need For Google Forms App Download?
You might be thinking whether there is any need for Google Forms App Download, unlike Google Docs and Google Sheets. Let me tell you that there is no such app in the app store called Google Forms. You have to use it through a browser only.
However, there is a super cool alternative to Google Forms app download, and that is 3rd party applications. With these applications, it is now easier to create, edit and obtain responses for this Forms on tablets or Android phones.
You can also check the video for better understand…
Can Google Forms Detect Cheating In Case Of Survey?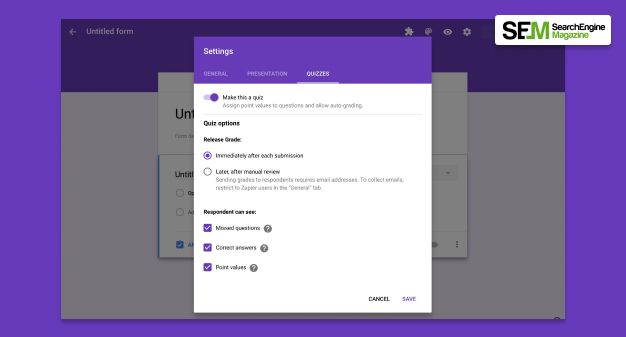 There are misconceptions that it can detect any unethical hacks if students adopt on Google forms quizzes or surveys. But the truth is NO, they can't in general, but there are methods to detect. How?
If the survey or quiz is in Locked Mode
If the 3rd party apps are used to monitor
If the university/college provides students their own system
Is There Any Google Forms Answer Key Hack?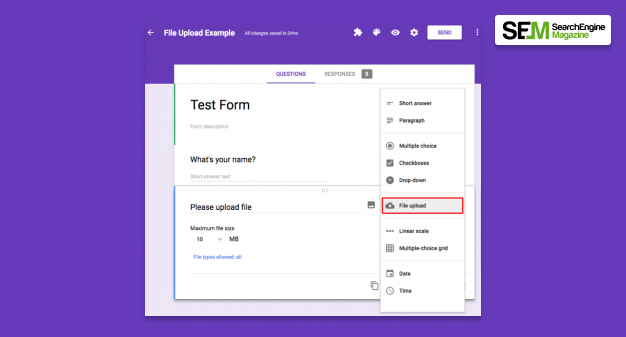 The question here is – Is There Any Google Forms Answer Key Hack? Indeed there are some tricks and tips for this Forms Answer Key Hack. You can apply them also while filling up the survey answers. What are those?
Open a new tab side by side to check the answers while answering a survey/quiz.
Now preview the form to search the answers.
You can share the form as well with your peers and discuss the answers with them collaboratively.
Take the screen snaps of the form.
Frequently Asked Questions (FAQs)
Q1. Is Google Forms Survey Free?
Yes, It is absolutely free to use. There is no upgrade plan required for using the added features. This is one of the biggest advantages of Google Forms Create Survey.
Q2. Is Google Form Easy?
No matter if you want to create a dynamic survey or a simple poll, it is the easiest tool of all. Due to the diversified range of tools in it, it is the most powerful and effective customized form builder. Moreover, it's super easy to use directly from the Google Account.
Q3. Can You Fill Out Google Forms Without A Google Account?
Yes, you can fill up the forms in Google without a Google Account. However, in order to create this Forms from scratch, you need Google Form Sign In from a Google account.
Q4. Why Does It Say " Never Submit Passwords Through Google Forms?"
There is a warning on this forms- Never submit passwords through it. If there is a prompt to enter a password, it might be the very initial sign that something is amiss.
Get this thing very clearly, that no legit company would ask any user to login using Google Form. As a result, if it prompts the user to sign in, consider this as a data privacy threat.
Q5. How Important Is Google Forms For Teachers?
Google Forms For Teachers is a tremendously important concept, especially after the pandemic-hit world. Teachers across the schools and colleges are using Google Forms Create Survey Feature to conduct exams, collect feedback, run quizzes, etc.
The Final Thoughts
That's all about the Google Forms Create Survey.  Hope we have become able to make you understand how to use Google Forms for generating the survey. The overall procedure is very simple and less time-consuming. It's now time for you to give it a shot. Do let us know, your experience or any challenge if you come across any. Stay safe and keep an eye out on our blog for similar intriguing reads in the future.  
Read More: