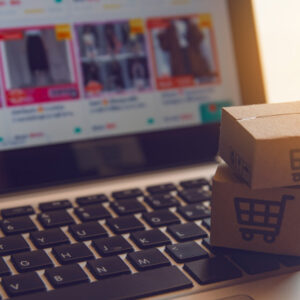 Having high-quality products isn't enough to consider your eCommerce website a success. There are other important factors at play that can make your online store more user-friendly for customers.
Designing an eCommerce site from scratch can be tricky, especially if you want to take into account all essential website features and elements. Good thing, we're here to help you out!
 Here are 8 Important Features To Consider When Building An Ecommerce Website:
1.  Simple-To-Use Platform
Take it from the KISS (Keep it Short and Simple) principle and make simplicity your goal for website design. In fact, about 88% of online shoppers won't return to a website because of poor user experience. But that doesn't mean you sacrifice elegance, your goal is to have a beautiful and functional website that shoppers can get to what they want without running into complexities.
Even a beautiful web design can go to waste if your visitors can't browse through and find the information they need. This may lead to shopping cart abandonment and hurt your sales badly.
As an online business owner, you have only a few minutes, if not seconds, to make a sale. To make your eCommerce website easy to use for customers, focus on the following:
Accessibility:
An accessible website is characterized by its ability to be used by anyone, regardless of cognitive, language, physical, technical, or any other constraints.
Structure:
Establish a clear and easy-to-follow structure when creating a layout for your website. Too much content on pages can cause visitors to lose their orientation, which might result in a decrease in your business's bottom line.
Navigation:
Good website navigation is characterized by ease of use, which means a user can immediately recognize and understand website menus. A single navigation bar (or any search functionality) is usually enough, and keeping a simple structure for the main and sub-menus is ideal.
Using an eCommerce platform is also a good alternative as it allows you to manage your website, marketing, operations, and sales with ease. When you decide which platform to use, pick one that lets you customize according to your online retail needs.
2. Responsive Design
Remember the shrunken version of a desktop site on your smartphone where you have to zoom to be able to see anything? Well, that was not an optimal experience. This is why Google changed its algorithms, which now factor in a website's mobile presence to rank in search engines. Simply put, eCommerce sites need to be user-friendly on smartphones as well, or you may lose out on leads and sales.
According to Statista, mobile eCommerce sales will rise to 72.9% by next year (2021). As mobile shopping accounts for most online conversion rates, it only makes sense to build responsive eCommerce websites. During website development, make sure that your content intuitively adapts to any device your target customers may use to access your site.
3. Reliable Reviews
Any person who intends to buy from you will definitely read reviews on your store. Based on a 2019 Local Consumer Review Survey, a consumer will read an average of 10 reviews before they trust a business. But don't assume that having negative reviews is immediately a sale killer — without them, shoppers may assume that your positive reviews are fake.
Forward-thinking sites like Ecom Warrior Academy are using Matthew Lepre's testimonials to drive social proof and build an online reputation. Some people might ask, is the Ecom Warrior Academy a scam? If you have tons of good feedback from previous customers, don't hide them in the dark as they can help your target market trust your business more.
4. High-Quality Photos & Video
Gone are those days where posting a single photo with a price tag and a few bullet points is enough. Nowadays, you have many things to consider, such as including photos of multiple angles so that people can see the product features well.
Images contribute to sales, which makes technical considerations for images critical. Take note that images that don't load well or take too long may cause high consumer drop-off rates.
According to Vanity Planet, as simple as adding Instagram photos to their product pages increased checkouts by about 24%. Make it a standard to display multiple photos on your product pages, you can also include a video of a product demo. Ensure that every product image and video are of high-resolution and optimized for page load.
5. Special Offers
One of the most commonly used marketing practices of eCommerce sites is special offers via email, social media, banners, etc. When a customer visits a site and realizes they'll get a special deal like a discount or free shipping, it motivates them to purchase and spend more time browsing.
Besides using ongoing promotions for a customer, you can also provide a unique web page containing a list of offers. This will not only lead to more sales but also improve your SEO (Search Engine Optimization).
6. Wish Lists
Who doesn't love wish lists? It's the most convenient way for a customer to save the things they love before beginning the checkout process. When shoppers share wish lists with friends and family, it's an opportunity to share your products with new buyers.
Being able to shop, save, and share, lets customers revisit the product again to buy in the future. Consider wish lists as gold in the pocket and a great remarketing campaign.
7. Security Features
Online transactions are now an integral part of life, which is why eCommerce websites are being targeted by cybercriminals. To safeguard customer information, take the necessary steps to ensure privacy. With their advanced security features, it's no wonder Shopify, WooCommerce, and Magento are top platforms for online sellers.
These are the important security features to consider:
SSL certificate:
This establishes secure connectivity between the user and the website. HTTPS and a green lock on the address bar indicates a secure site. When you're choosing an SSL certificate vendor, pick one with name recognition.
Two-factor authentication:
This adds an extra wall of security by requiring a username or password and a system-generated code sent through an email address or contact number.
Firewall:
This provides a gateway between two networks and permits authorized traffic and blocks malicious traffic.
Privacy Policy in Footer:
This shows your website's privacy policies and assures that customer data is not shared with third parties.
8. Advanced Payment Options
There are many payment options like PayPal, Authorize.Net, Stripe, etc. The key is to understand your prospective buyers and implement the most effective solutions.
If you're limiting options for a valid reason, make sure to indicate why. For instance, you may not offer Bitcoin as payment option after you determining that it isn't reliable. Being transparent establishes that your company understands buyers and you consider their trust as important.
All websites are unique, and yours should be no exception
Don't just follow the trend and build your eCommerce site according to your business goals. What matters to you as a business or for your customers?
Trends don't always guarantee a good conversion rate and user experience. To remain above your competitors, you have to play it smart and consider the key features that keep shoppers flocking to your site.
Read Also: