Link building is still revered and used voraciously as one of the best-ranking factors in the Google SERP and also among several other search engines.
Link building helps your website gain the required amount of traffic on your website from organic searches.
SEO workers put their social skills, communications skills, resilience, and creative toils into looking for relevant links. The google search engine can find new content via the links.
Links rate the content and help the search engine judge the quality of content. They also work as a testimonial for deciding a site's authority and value in the SERP.
Links help the search engine decide what a user may find valuable to their search and what might not be most accurate based on the searches.
In the same way – backdated link-building strategies will no longer be effective for SEO. You cannot expect a better result by spamming comments, posting in forums, and using PBNs.
As a business SEO, you need to only look for links that are– natural, high quality, and relevant to your page and the content.
The present article is all about link building. This article should help you build relevant, good quality, and natural links on your website pages.
What Is Link Building?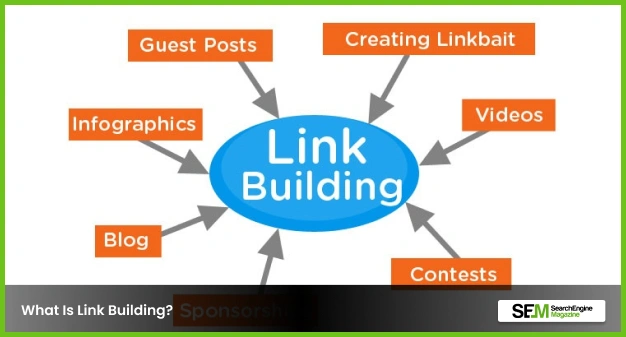 Link building is a process of acquiring one-way hyperlinks (otherwise known as backlinks) for a website. The sole purpose of building links is to improve a website's visibility on the SERP. It also helps you earn referral traffic on your website. Building links is an essential ranking strategy that requires the combined skills of psychology, marketing, and sales. 
Why Is Link Building Important?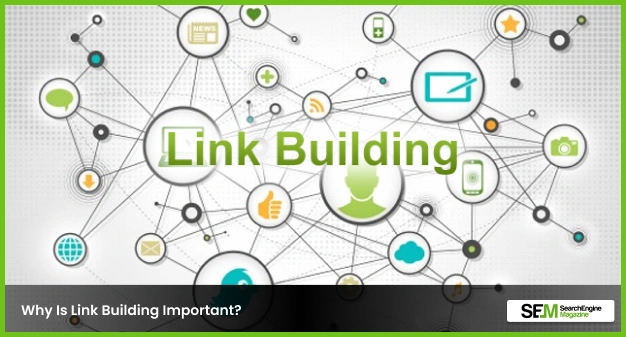 Before the age of Google, when search engines like Yahoo! and Alt Vista were the big names, the search engines ranked the pages only based on on-page content. After several algorithm changes, Links became one of the most relevant ranking factors for a page.
Instead of only looking at the content on a page, Google looks at the number of pages that link back to a website. By doing so, Google determines its position in the SERP.
After the Penguin Update of the Google search engine, the quality of the links is one of the sought-after facts that determine a website's ranking.
As an SEO worker, you need to look for high-quality links for your business website; as for how to build high-quality links on your website, you need to read this article further.
How to Create Links for Your Site?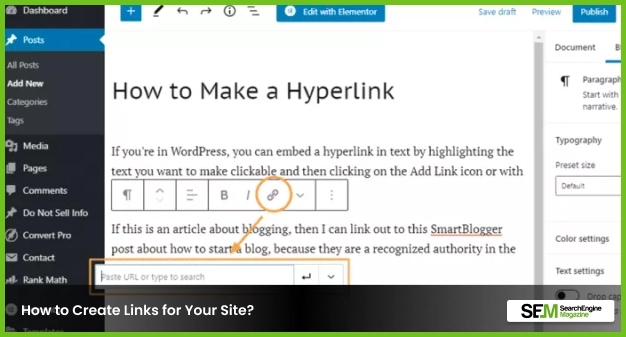 If you are new to SEO, you may ask how to do link building for SEO?
There is a process for looking for the best pages to link back to your website. You can take strategic method creating a parameter as to how to spot the perfect link for your website.
Here is a short process-
1. High Authority Pages
The high-quality links come from high-authority websites.
One of the key factors for ranking your website on the SERP through building links is by linking back to a high authority page. A high authority page will always send a good authority to your webpage.
2. Higher Domain Authority
Linking back to a website with higher domain authority is another positive sign that Google considers for ranking your website.
While it will be good to link back to websites like Forbes, having them link back to your site is nearly impossible.
There is no harm in trying, though.
3. Relevant Niche
You may find a higher authority website with higher authority webpages, but if the website is not relevant to your website, then linking back to it will be pointless. Linking back your food-based website to a tech website will be pointless.
4. Position Of The Link
Your backlink's position on a page matters a lot in driving the referral traffic for which you are getting a backlink.
Linking back to the footer or the sidebar of a website is almost ineffective when you intend to earn traffic.
Linking back to the body of content is, on the other hand, more effective and helpful for higher SERP ranking. Therefore, it would help if you always link back to the main body of the webpage.
When building links, you need to use an anchor text on which you can place your website's link.
How Does Your Business Benefit From Link Building?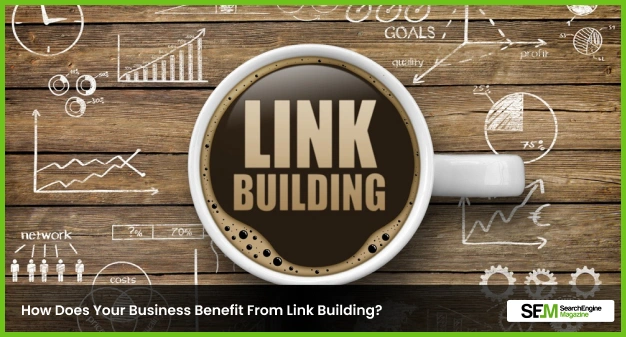 Link building offers several benefits to businesses starting from a higher ranking in the SERP and referral traffic. In addition, links help build connections within your niche industry and help you improve your brand value in the market.
Here are several of those benefits-
1. Building Relationship
There are existing key influencers in your industry with higher authority websites than yours. A positive effect of building links through BloggerOutreach or using other similar outreach services is to build relationships with other websites in the industry. 
Once you create good quality content within your niche, you will get links from good authority websites that help you ascend your ranking in the SERP.
2. Sending Referral Traffic
A key intention for most businesses is to acquire a healthy amount of referral traffic. When you link back to a high authority website relevant to your niche industry, your site's traffic will increase.
Linking back to a frequently visited site is a commonly used link-building strategy for increasing organic traffic and thereby driving more sales.
3. Increasing Brand Value
Once you create valuable content in your niche industry, you create a chance for yourself to build recognition. Building links for that piece of content will further improve your recognition creating better brand value for your website.
When you are doing outreach for your content to get a backlink, you are increasing its potential to get more viewers. Your website's brand value increases once you spread your content by building links.
Frequently Asked Questions (FAQs):
After reading the above article, you may have some questions about the topic. I have answered some of these popularly asked internet questions to help you understand them better.
1. What Does Link Building Mean To The Search Engine? 
Building links is crucial for a website. If you are trying to increase your website's authority and rank higher in the SERP, getting backlinks is inevitable. During their early phase, the search engines only ranked using the content alone. Currently, the search engine pays attention to the number of good quality websites and pages linked to the ranking page.
2. What Is An Example Of A Backlink?
Backlinks are links to your website that you get by linking back to another webpage. When a different website links back to your website, you get yourself a backlink. Backlinks are important for gaining referral traffic and improving search ranking.
3. Are Backlinks Important In 2022?
Backlinks are undeniably important even in 2022. Link building is still a key fundamental for SERP ranking. You need to build links with high-authority websites if you want to improve your website's ranking.
Bottom Line
Without link building, it is impossible to increase your website's visibility in the SERP. You need to perform strategic link building for higher ranking and send more referral traffic to your business website.
This article has covered the basics of link building and helps you understand the topic with simple explanations. Anyways, if you have any confusion, you can ask about them in the comment.
Read Also: