Instagram is a strange land – you can be on top today, but tomorrow, the gram might not even remember you. Just like Kylie Jenner no longer has the most commented post title. Yes, that's true, people. In fact, she is not even amongst the top five most commented posts on Instagram. Horror, horror, how shall poor Kylie cope?
So if it's not Kylie, then who is ruling Instagram comments at the moment? So without wasting any further time, let's find out…shall we?
Top 10 Most Commented Instagram Post In 2022:
If you are wondering what is the most commented post on Instagram, then you have arrived at the right destination because we are here to tell you all that you know about the same. All you need to do is scroll down and keep reading about the same. Happy reading!
1. Alexandros Kopsialis (Giveaway With Lavineenrose)
Number Of Comments: 43.5 million
One of the most famous Greek YouTubers and influencers, Alexandros Kopsialis, posted about a giveaway in collaboration with Lavineenrose in November 2020. Little did he know that this giveaway post would become one of the most commented posts on Instagram in 2022!
The purpose of the giveaway? To win,
a car Fiat 500 Sport Automatic,
a 128 GB iPhone 12 pro,
a Playstation 5,
body and face cosmetics from La Vie En Rose.
Read more: How To Pin A Comment On Instagram? Easy Way To Do That In 2022
2. XXXTentacion (Last Goodbye)
Number Of Comments: 11.1 million
American rapper, songwriter, and singer Jahseh Dwayne Ricardo Onfroy has made it to the list of most commented Instagram post, and we can't keep calm. Also known as XXXTentacion, the talented rapper made it to this list with one single post – so cool, right?
XXXTentacion had only one post on his Instagram, and once he tragically passed away, fans all over the world rushed in with their messages under that one post. This post soon started getting referred to as the last goodbye since the rapper passed away, and there wouldn't be any posts from him.
3. Andrea Stramaccioni (Debut Post On Instagram)
Number Of Comments: 10.1 K
The former Italian footballer and current football manager of Qatari club Al Gharafa, Andrea Stramaccioni, has only a single post on his Instagram. But that's all he needs considering the post has helped him get featured in this crazy list. And that too, this post is the only post on the account since 2019.
Surprising fun fact? Andrea Stramaccioni's single Instagram post is technically his official debut on Instagram, a welcome post of sorts. And look where it got him – over 10k comments, say what!
4. Sidhu Moose Wala (Promotional Post For "Moose Tape")
Number Of Comments: 4.8 million
Love can help you achieve almost anything in this world, like becoming one of the top commented posts on the gram. The Punjabi singer of Indian origin, Sidhu Moose Wala, took social media marketing to the next level when he posted a picture of himself with the caption,
"5 MILLION COMMENTS AND THE TEASER WILL BE LIVE AND YOU WILL KNOW THE RELEASE DATE. LET'S GET IT Y'ALL"
His fans did everything to make sure the singer got what he wanted – as a sign of gratitude, the singer released his latest album, "Moose Tape," as promised.
5. Alexander Sørloth
Number Of Comments: 3.5 million
There is no doubt about how soccer happens to be one of the most popular games in the whole world. And that was easily proved when it became obvious that people love engaging with content around soccer players.
That is exactly what the Norweigian professional player, Alexander Sørloth did! When he posted his 'in-action-on-the-field' picture, fans couldn't help commenting under the same, making this picture feature in the most commented Instagram post list.
6. One Direction To Collaborate (Sitting By The Campfire)
Number Of Comments: 3.4 million
Who didn't hate it when the pretty-looking boyband disbanded a few years ago? It was sad, so when One Direction posted about a possible collaboration in the distant future, people got super excited about the same.
The post that became one of the most commented posts on Instagram featured Stewie Griffin and the four artists sitting by a campfire. This became huge on the gram and attracted enough engagement for a lifetime!
You may like to read: What Does It Mean User Not Found Instagram?
7. World_record_egg (The Egg Picture)
Number Of Comments: 3.4 million
The picture of an egg posted by the account @world_record_egg is the most liked Instagram post in the world. But clearly, that's not the only thing this post is famous for – it is also featured under the category of most commented Instagram post.
The fans of this account are quite dedicated because the post was made with the intention of breaking the record Kylie Jenner held before this with a solid 18 million likes. Soon, this photo broke Kylie's record and currently has 56,039,255 likes.
8. Official Account Of BTS Army (Jimin By The Beach)
Number Of Comments: 2 million
When the super-famous and super-talented K-pop artist from BTS, Jimin, posted a casual photo of himself by the beach, the world went crazy. But it was not Jimin's account that benefited from this picture.
The official account of the BTS army posted this photo, and it was the first picture posted by this account that crossed the two million benchmark.
9. Kylie Jenner (Kylie And Stormi)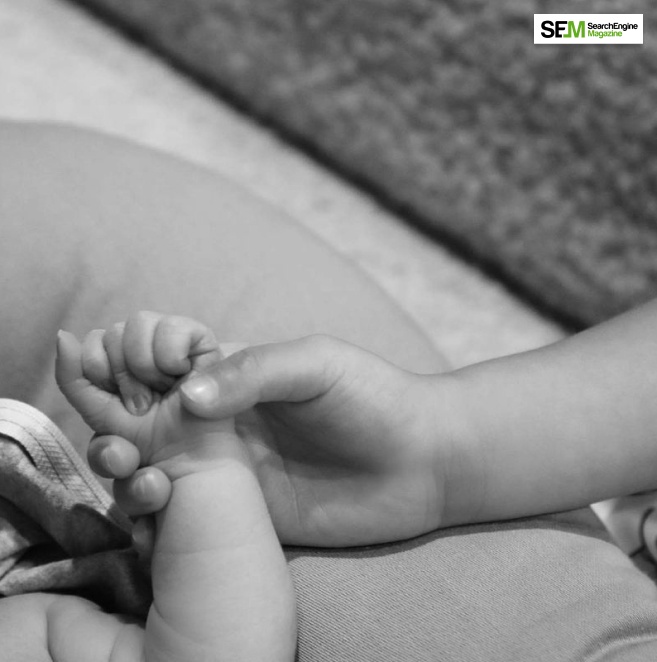 Number Of Comments: 1.9 million
When Kylie posted a photo of her daughter Stormi holding her thumb, the internet couldn't resist showering its love all over this picture. Thank God the internet loved the post because Kylie was losing to an egg anyway. But she has managed a comeback, thanks to Stormi!
The photo has a solid 1.9 million comments indicating that fans loved this innocent display of affection – a nice change from all the promotional content Kylie keeps posting on her Instagram.
10. Mr. Faisu
Number Of Comments: 1.1 million
If you haven't heard about Mr. Faisu before then, you will be surprised to know that he is one of the most popular Tiktokers out there, and he was a prominent part of the whole YouTube versus TikTok debate.
In 2020, Mr. Faisu posted a photo of himself on his 25th birthday, and that has skyrocketed to feature Mr. Faisu in the most commented Instagram post list!
Frequently Asked Questions (FAQ):
1. What Is The Most Liked Instagram Post 2022?
At the beginning of this article, we made it abundantly clear that Instagram is a strange place. So it shouldn't surprise you that the photo of literally an egg is the most liked picture on Instagram. The photo was posted by an account that goes by the name @world_record_egg, and currently, the post has a whopping 55.9 million likes!
2. What Is The Most Commented On Instagram Post?
The most commented Instagram post for 2022 are as follows,
Alexandros Kopsialis,
XXXTentacion,
Sidhu Moose Wala, and
Asorloth.
3. Which Is The Most Commented Post On Instagram 2021?
The most commented post on Instagram 2021 are as follows,
Alexandros Kopsialis,
XXXTentacion,
Sidhu Moose Wala, and
Asorloth.
And It's A Wrap!
Now that you have a fair idea as to which is the most commented Instagram post, you can plan on making some new records. In that case, when we again do a similar feature, you never know you can make it to the list, like the random photo of an egg did!
Don't forget to let us know your thoughts on the same, in the comments below.
Read Also: