Snapchat is a fun platform, and there is no end to how much you can do with it. Sharing snaps, videos, and videos are some of the fun things you can do On Snapchat. But, there is a massive number of people who love to share different stories. Especially private story names.
Snapchat allows users to share three different types of stories. You can add a public story that people can see from the Snap Map area. Then there are the normal stories that only your friends can see.
But, one interesting part of adding stories is through the Private story section. This section allows you to choose who can see your stories and who cannot. Users like the idea of giving their Private Story a funky, cool, savage, or cute name. If you are looking for private story name ideas, then you are in the right spot. In this article, I have listed the best private story names for Snapchat.
Best Private Story Names For Your Snapchat Private Story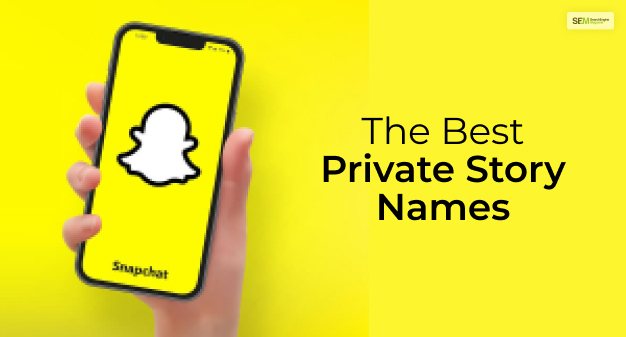 Here, I have listed so many private story name suggestions you might be looking for. No, I have not listed them in the same list. I have listed them in different groups based on your tastes.
Read More: How To Hide Likes On Twitter (Step-By-Step)
Cool Private Story Names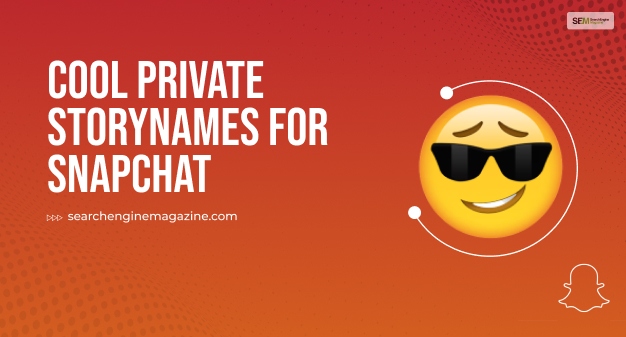 Cool like a Cucumber
Smooth like a Skywalker
Just another cool day
Just Chilling
Break the rules
God tier
Highway to hell
Feeling like a king
Sunshine in my soul
Meme Machine
I know I'm cool
Just living the moment
Umm chile anyways so
You can't sit with us
Backstage babies
P.O.V.: You're my therapist
For the real O.G.'s
Teens Inc.
Aloha beaches!
People I tolerate…
Cool name loading…
Cool story, bro
Just keep it cool
Smile like it's your birthday
I'm so basic
Snapchat king/queen
Laugh out Loud
It's the time to disco
Funny Private Story Names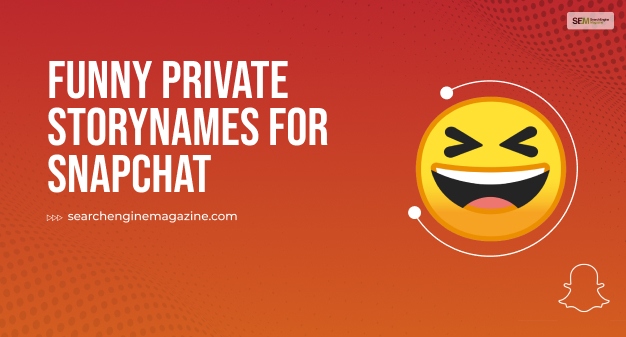 Funny Frankenstein
Funny Friday
Its shortie time
P.H.D. at F.U.N
Jim Carrey Junior
Come for the real fun
Laughing Lollipop
Beef with the chief
Bouncing baboons
The Joke Guru
Hands up, F.B.I.!
Snap attack
Problematic Pirates
Funny Bunny
I'm crazy & I know it
Who's ready for some funny jokes
No one's funnier than me
Dorky diaries
Titanic dance team
C.E.O. of Humor
Dora meets Obama
Funsters in making
Ticket to Humorland
Eenie Meenie
Christmas Private Story Names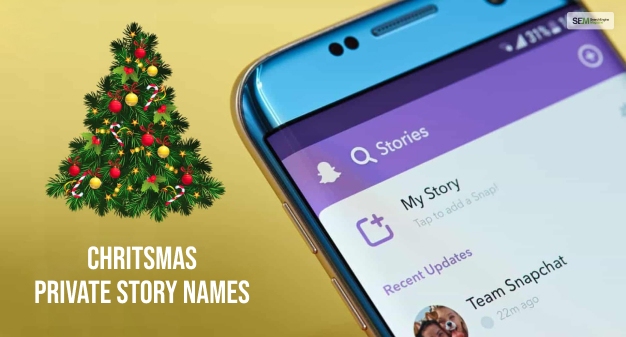 Merry X-Mas
Winter is coming
Santa Claus is coming to town
Love for Snow
Jingle Bells
Winter in My heart
Snow Cones
Snow Castles
Can't wait for Christmas
Christmas Candies
Santa's Naughty List
Sweet like Christmas
Oh, Deer!
Berrylicious cake'
Hear the Christmas bells ringing!
Christmas Party
Santa's favorite this Christmas
Christmas Tree
A season to remember
Santa from Siberia
Christmas Socks
Holy Snow
Carols on the go
Santa's Socks
Gifts and presents
Winterland
Find me at the Mistletoe
Amazing Private Story Names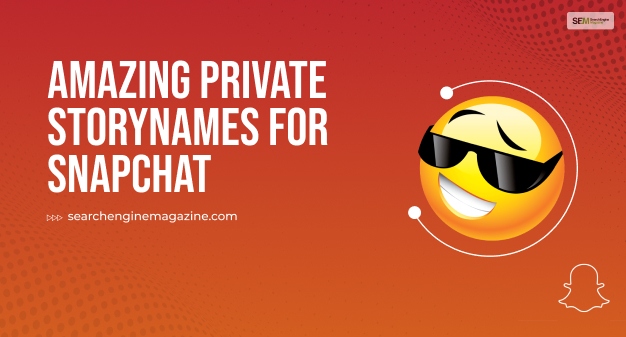 Escape from the Reality
Wake up to reality
Living the best life
Bed, bath & beyond
I have the high ground
Among Us
Create your own magic
Don't @ me
I am Groot
Life's a war; days are battles
Homie Depot
Star in the making
Monday Blues
50 Shades of Me
Bucky Is Alive
Monotonous Monday
Simp Nation
Peace out bro
Avengers, Assemble
Life is beautiful
Child of destiny
Love runs blind
Circle of Trust
Begin Again
Chill pill
Promiscuous porcupine
Love Actually
My Crazy Life
I'm Just the Camera
My Day with the Kids
Out of your league
Hello, My Soul Mate
Savage Private Story Names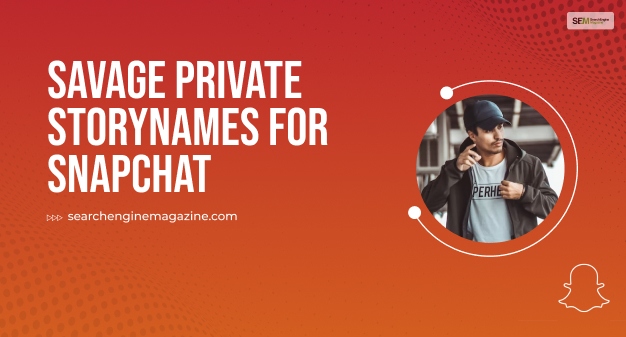 50% Savage, 50% Sweet
Witness an epic story of my life
I'm a unicorn with wings
Hello, fellow Snapchatters
The world is my catwalk
I'm a social butterfly
Jack Sparrow of <your town>
I'm a real live wire
A tint of black and white
Giving a damn
A mix of jam & ketchup
I know I look good; just sayin'
I make the ice cream melt
All Fax, No Printer
No haters, Only Fans 😜
Dare me to be your favorite?
Chamber of secrets 🐍
I'm the queen of awesome
Gang Gang Gang Gang
My smile's contagious
Sir Dabs, a lot
The <Your Name> Show
Snack Reviewer
I'm so on-trend; it's scary
Cute Private Story Names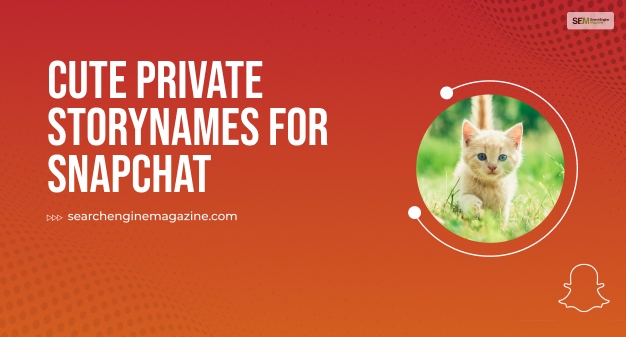 Cute, like a cartoon
Cadbury Cupcake
Keeping up with the <your last name>s
Drama Queen
Nonaesthetic photo dump
Favorites
Gossip girl
Invite Only
The inside scoop
V.I.P. Passes
& That's The Tea
Bloopers
Diary of a Simpy Kid
Read More: Emberify: 6 Instagram Hacks To Garner Clients For Freelance Business
Frequently Asked Questions
It is not easy to come up with good private story names is not easy. I have listed some of the best recommendations you can look up on the internet. Here are some popular questions related to the same.
What Are Some Good Names For Snapchat?
Ans: Here are some good names for Snapchat –
@CobraQueen
@ nashvillemama.
@Chiefcharlie
@ two_of_a_kind.
@ voteforme.
@ sweetandsalty.
@ missneverleavesthehouse.
@ homegoods_is_my_life.
@ mayorofmyhouse.
What Is The Default Private Story Name?
Ans: When you create a private story, Snapchat sets your name as the private story of your Snapchat account. It may appear as "Ronnie's Private Story."
What Can I Rename My Private Story?
Ans: Do you want to rename your private story? Here are the steps you have to follow –
To edit a private story, you will have to 
1. Press the profile button 
2. Now press the settings button (look for three vertical dots) 
3. Finally, select "Story settings." 
4. From here, you can rename the story, delete your snaps, and add friends to the story. 
Final Words
Snapchat can be super fun for users. All of us love to add some cool, funny, creative, or savage names to our Snapchat story names. Here are some of the best suggestions you were looking for on the internet. If you are looking for such suggestions, you can choose any private story name from the list I have given in this article.
I think this article was helpful. If you want any further assistance related to Snapchat, you can comment below. We will answer them as soon as possible.
Read Also: