There is no need to run social media campaigns when you cannot analyze your performance. This article presents top ten social media analytics tools for marketers. There are various social media platforms and you are expected to get a tool that is compatible with the social media platform you are analyzing. Below find an analysis of the best social media analytics tools that cut across all social media platforms.
Top 10 Social Media Analytics Tools for Marketers
1. Buzzsumo

This social media analytics tool focuses on the performance of content from other sites on various social media platforms instead of analyzing your individual brans. For example, Buzzsumo can give you insights on the number of shares that the recently posted blogs have received on Twitter or Facebook. Social media is one of the top ways of spreading your brand awareness. Therefore, you need to understand what your audience is searching for. Apart from revealing the number of shares for each content, Buzzsumo will show you the kind of content that that performs best on all these networks on the basis of date of publication, type, and length of the data. Some of the alternative tools that have similar characteristics include Ahrefs and Epicbeat. However, Buzzsumo still beats them all.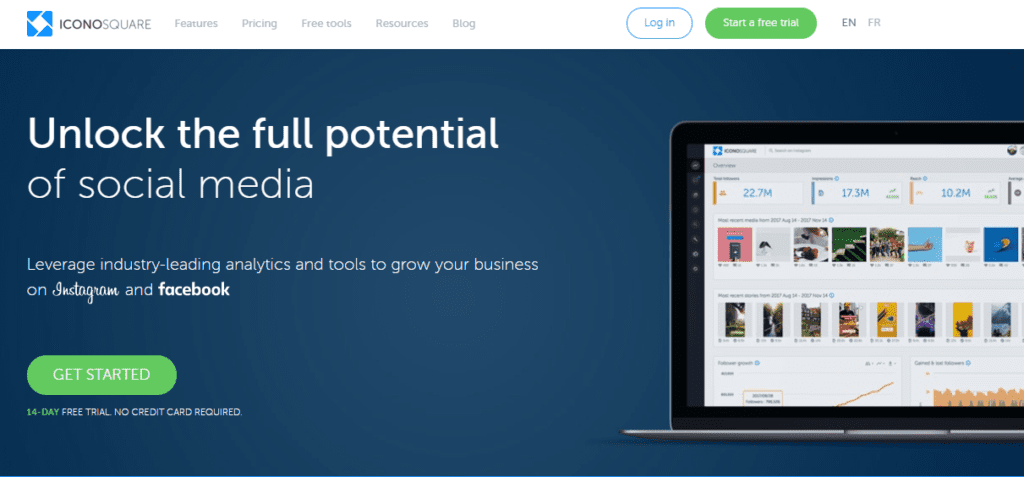 This social media analytic tool is specially designed for Instagram. One of the features that make it stand out in the market is that it allows you to analyze your ordinary videos and photos. Iconosquare will also provide users with Instagram story insights. You can as well receive influencer analytics with high level plans. It will cost you approximately $9 per month and is good for brands that have heavily invested in Instagram. It is one of the best social media analytics tools for Instagram.
Followerwonk is one of the favorite Twitter tools that displays a highly detailed breakdown of your activity and followers. All you need to do is click on the analytics tab and enter your username. You will be able to view all the information about your following and followers. Some of the stats you will be able to see are when your followers are online, the categories of your followers such as total tweets, activity, social authority, and follower count, and your typical posting times.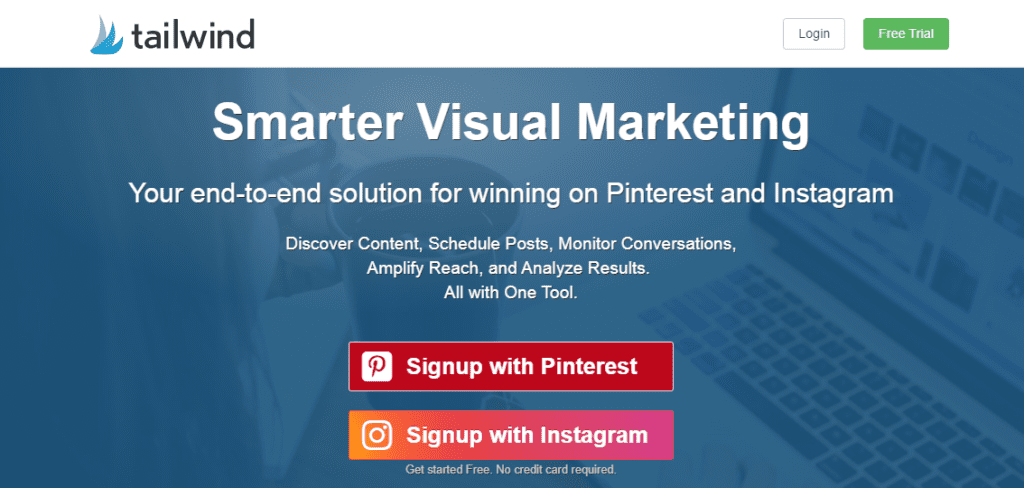 Pinterest is still highly attractive while Snapchat and Instagram are the most discussed platforms with regard to the visual social media landscape. Like any other social media platforms, you are required to evaluate how you are performing. Tailwind ranks number three when it comes to top social media analytics tools on Pinterest. You can use this tool to track the engagements and trends in your followers and analyze your target audience. Tailwind also provides some insights on Instagram and particular plan levels. The pricing begins from $9.99 per month and some of its alternatives are Pinterest analytics and Viralwoot.

Even though Google analytics is not technically one of the social media analytics tools, it offers an excellent way of tracking social media campaigns and in measuring your social ROI. Maybe you have been using this tool to analyze and monitor your web traffic. One thing you could not be aware of is that you can use GA to generate social media tracking reports. For example, you will be able to see the amount of traffic that is getting to your website from each social media network. Google Analytics is a free analytics tool and is recommended for ant brand that has an active website. Some of its close alternatives include Adobe analytics and StatCounter.
Read also: Your Small Business Guide to Google Analytics (Info-graphic)

This is a social media context application that also offers performance analytics. You can grow your fan list quickly by use of social media contests. However, you need to be keen because you can give a lot of free samples and gain nothing at the end of the day. ShortStack will help you to analyze the performance of the context and view the engagement identity and metrics. The user will be able to tell the kind of contests that work well with his or her audience. Its alternatives include Woobox and Gleam.

Quintly is a free social media analytics tool that can support up to three Facebook pages, and offers stats about the major metrics such as shares, comments, and likes and follower growth stats. You can see how the multiple pages you add compare on a graph.

Klout is the major platform when it comes to working with your pages and profiles on the major social media channels. It generates a score of between zero to one hundred of the influence you have on social media.  The platform also offers content suggestion and you can share or schedule it to enhance the score.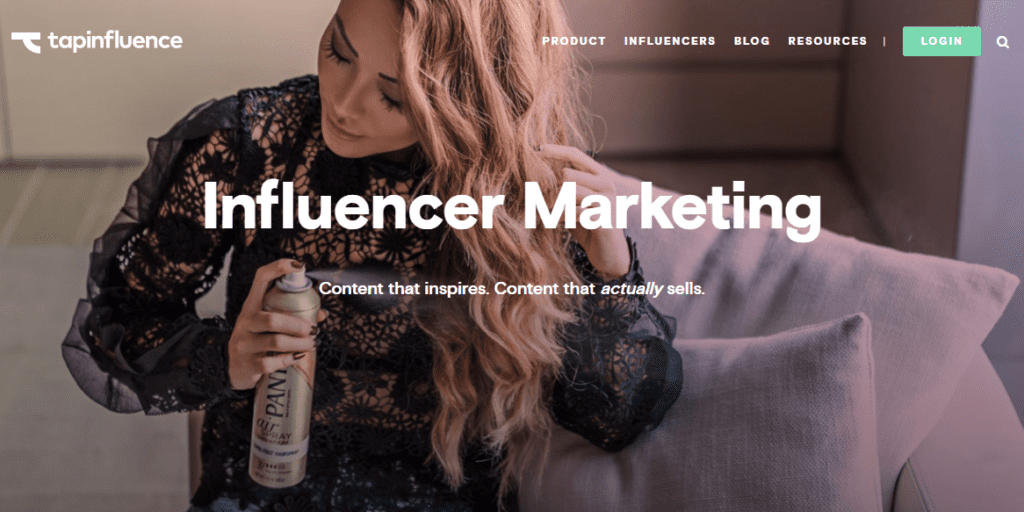 One of the highly used social media tactic is influencer marketing. Therefore, there is a growth in the need to measure these efforts. Tapinfluence is a comprehensive influencer marketing solution that you can use to analyze the performance of the influencers you wish to work with and track the performance of your campaigns. This tool is important for any brand that takes influencer marketing to be one of their social media marketing strategy. Some of the network it supports include YouTube, Instagram, Twitter, Facebook, LinkedIn, and Pinterest. It is recommended for those brands that are hosting influencer marketing o a large scale. The close alternatives of Tapinfuence include Traackr and Influencity.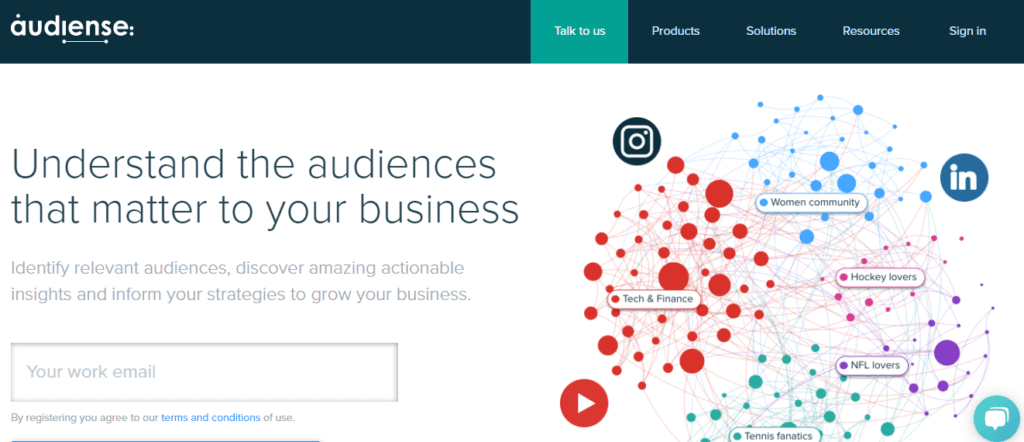 Audiense is one of the free social analytics tools for any user whose following and following on Twitter is less than 5000. The platform will help you to learn the demographics of your followers, influence, and interests. This tool can also help you in managing your contacts on Twitter and find the most optimal time to tweet.
Conclusion
Having gone through this list, you now have a clear picture of the best social media analytics tools. The most important thing you need to understand is that you should choose a tool depending on the social media platform you wish to analyze. The list is long but this article only presents some of the top tools that are at your disposal.
Recommended reading: Things to Consider for Your 2018 Digital Marketing Plan