If you're like most other Amazon sellers, you want more traffic to your store. More eyeballs on your products mean more sales, which is the ultimate goal of every seller.
But how do you get more visitors to your online store?
Often, the answer is social media. If you haven't already tapped into the power of Instagram, Facebook, LinkedIn, and Twitter, you might be missing out on a lot of potential customers.
Not only does social media expose your brand to more buyers, but it builds trust and create a brand presence online. This helps you stand out amongst your competitors.
We've gathered together some top social media tips you can implement today to drive more traffic to your Amazon store.
1. Abandoned Cart Ads
The average cart abandonment rate is 69.57%. This means that most visitors to your site won't end up buying anything. You can easily bring them back to your site by serving them powerful targeted ads based on the product pages they showed the most interest in and how far through the sales cycle they made it.
For example, if a customer added an item to their cart but didn't complete the purchase, you can serve them an ad in their social feeds reminding them to come back and buy.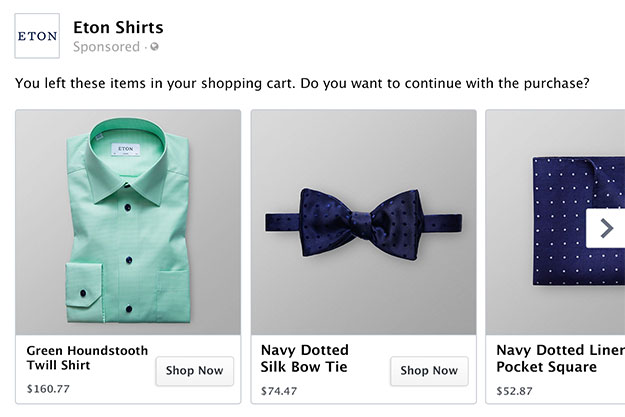 These types of ads are known as dynamic ads and they are completely dependent on the online browsing history of each individual user. Because of this, they have a 20% increase in conversions compared to other ad types.
2. Collect Content Created by Your Customers
Customer-created content – or user-generated content (UGC), as it's often called – incorporates images, videos, and stories from your buyers. This type of content builds trust since buyers often want to hear from previous customers rather than the brands themselves.
On top of this, many customers search for UGC before they make a purchase so they can see the product as told by buyers rather than polished marketing departments. As a result, you create a sense of credibility around your brands and products and are able to start building a community of loyal fans.
There are plenty of ways you can encourage customers to share their UGC with you, whether it's by sending a post-purchase email that asks them for their experience or through a branded hashtag,
Doing this helps you quickly build a portal of content you can tap into as and when you need it. It saves money on resources and creating content from scratch; instead, you can share your customer' stories, which ultimately drives sales and conversion rates.
3. Make Use of the Stories Feature
Over the past couple of years, pretty much every social platform has released a Stories feature that lets you share short pieces of content for a limited amount of time. Not only does it help you create more in-the-moment content, but it increases trust and credibility by showing the human side of your business.
Stories are particularly popular on Instagram – this is in part because60% of users learn about new products through the platform, but also because it lends itself perfectly to quick snapshots of brand life.
Brands that have over 10,000 followers can implement the Swipe Up feature in Stories to direct users to their product pages and website. If that's not you, simply encourage people to visit your store via a link in your profile. Be sure to create product listings that reflect the Stories you're putting out there. Urtasker is Amazon listing optimization specialists, so they know to resonate with buyers and drive more sales.

4. Leverage Customer Reviews 
Online reviews influence the purchasing decisions of 93% of consumers – that's almost every single person. On top of this, 84% of online shoppers trust reviews just as much as they trust a personal recommendation from a friend. Reviews are an essential step in the sales cycle, which is why they are the perfect asset to share on social media.
Here's how you can leverage reviews on social media:
Share customer reviews in your social feeds
Incorporate reviews into your social ads (ads that include this type of UGC enjoy a 3x higher click-through rate than ads that don't)
Include reviews in your social profiles
Turn reviews into eye-catching visuals

Hashtags are a great way for consumers to discover new brands and products. By incorporating them into your social posts, you can reach a wider audience and create a presence in your industry.
The key is to choose relevant hashtags that are already well-populated and that have a high follow rate. To find them, run a simple Google search for hashtags in your industry to get started, but also do your own research, like checking out the hashtags your competitors are using and seeing where your target buyers are the most engaged.

6. Build a Consistent Strategy
Posting haphazardly on social media won't get you the results you want.
Instead, you should focus on creating a consistent strategy where you post regularly. This will help expand your reach and build credibility. On top of that, your followers will start to anticipate your posts in their feeds and you'll therefore remain front-of-mind.
7. Get Creative With Your Visuals
Social media is a noisy place to be and standing out is hard. To gain a competitive edge, you need to create and publish eye-catching visuals that really resonate with your followers.
Memes are an excellent way to do this because they tap into current trends and are more likely to be shared than other types of visuals.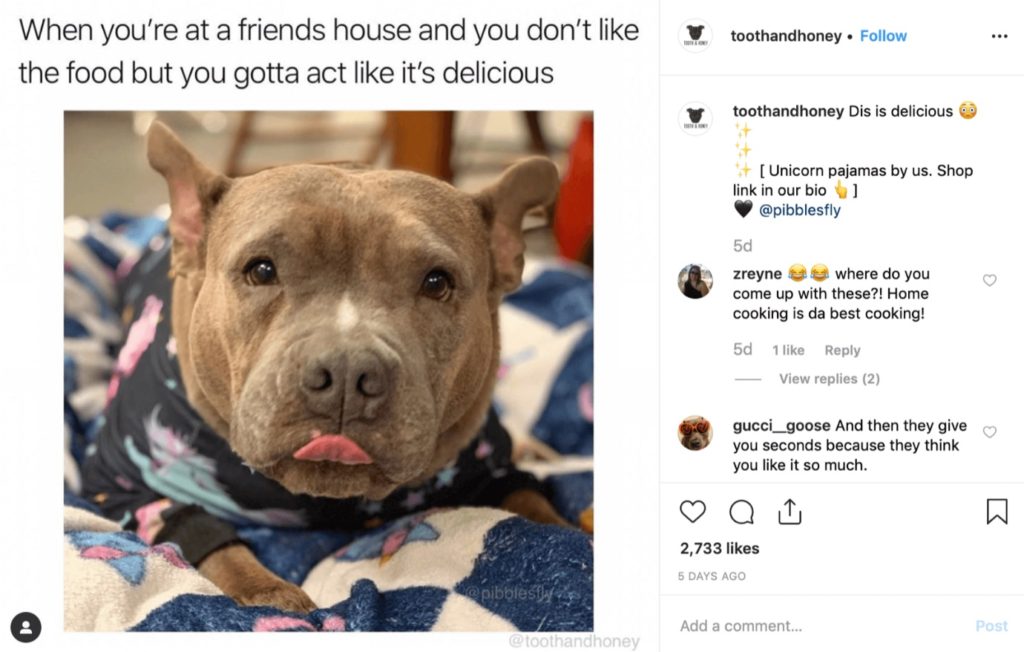 As well as memes, you can create short videos of your products in action to show online shoppers what to expect. This is a particularly useful tactic today when buyers aren't able to touch and see a product in person before they buy.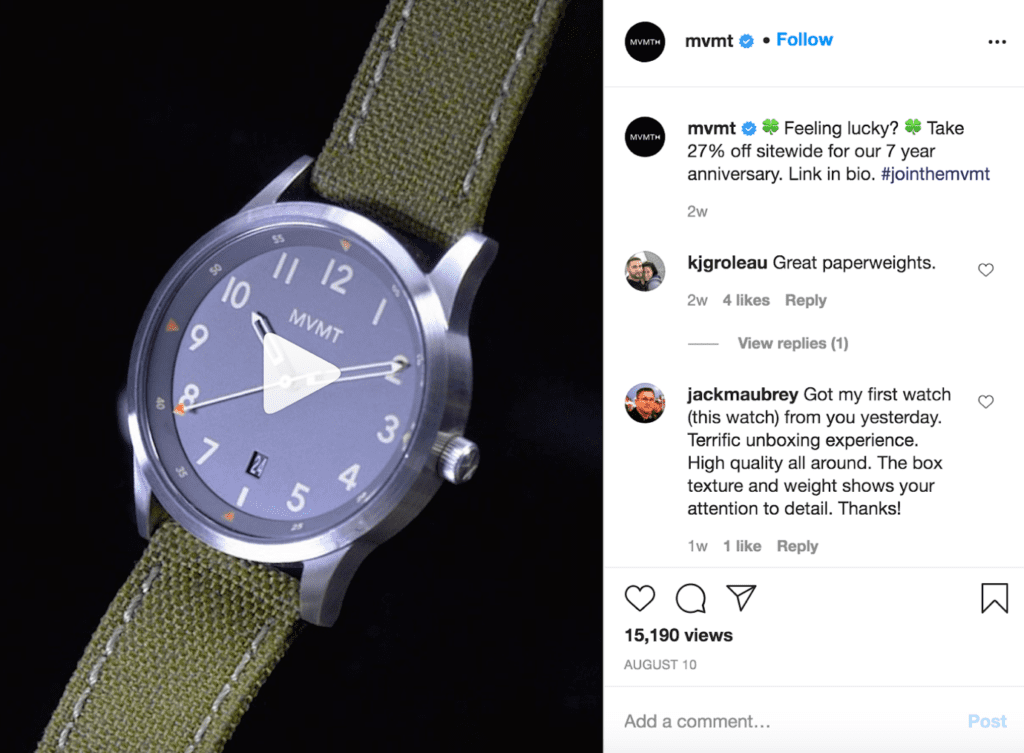 Other eye-catching types of visuals include infographics, graphic images, branded quotes, and customer reviews made visual.
8. Leverage Engagement Features
Social media is an inherently social platform – the clue is in the name. As a result, there are plenty of unique and engaging features you can use to create connections with your buyers and drive them to your store.
For example, you can use Q&As to answer common questions around your products or tackle objections and create polls to determine the kind of content your audience wants to see from you. Getting to know your customers in this way will help you provide them with the content they need to visit your site and buy from your brand.

9. Collaborate With Industry Influencers
Industry influencers have already built an audience of people who trust them. When you collaborate with them, that trust is automatically transferred to your brand and products. As a result, people are more likely to visit your site and make a purchase.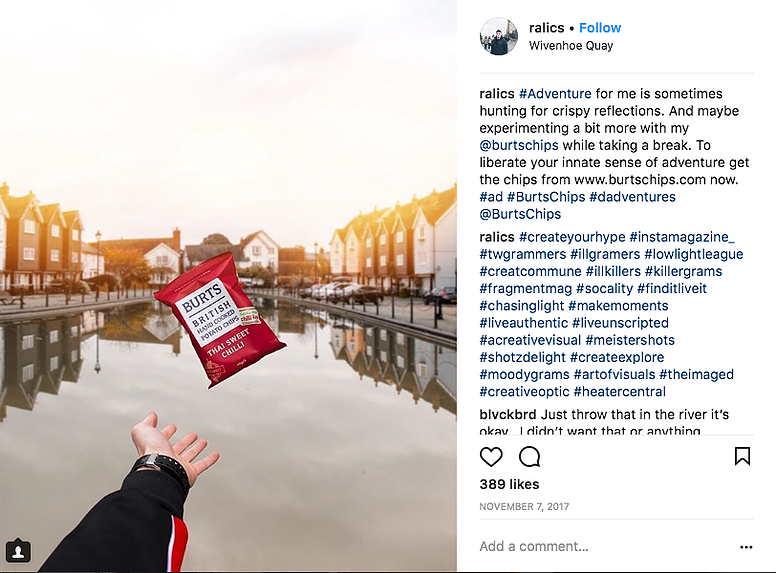 The influencers you partner up with don't have to have millions of followers. In fact, it can be more efficient to collaborate with micro-influencers (that is, influencers with less than 10,000 followers), as these types of accounts tend to have laser-focused but highly-engaged audiences.
Social Media is the Key to More Amazon Visitors
If you're not already leveraging social media, now's the time to start. Not only is it a great tool for expanding the reach of your brand, but it's ideal for establishing brand trust and building a presence in your industry. This will lead to more followers, more site visitors, and, ultimately, more customers.
Read Also: