The most important asset in the modern business world is your reputation. Google customer reviews come in at this point. Customers get to the search engines for virtually all types of information.
Google Trusted Store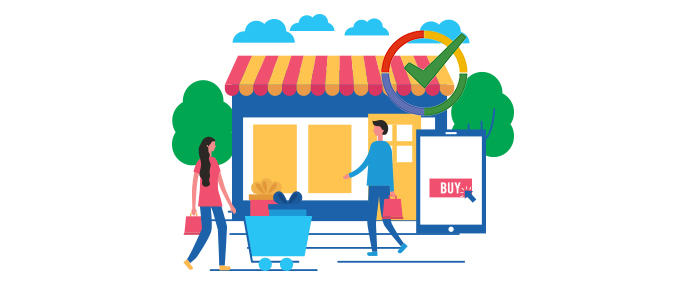 In the past, Google customer reviews were Google trusted stores. Google Trusted stores was rolled out in 2012. It was a certification program to allow online merchants to display a badge that signifies the status of a 'Trustworthy Store.'
This badge – the seal approval of Google – was a small checkmark icon. It was displayed on the lower right section of the retailer websites.
The badge would give your customers more confidence while shopping. It was a technique that Google would use to give direct endorsement to particular stores.
Online retailers would apply for the trusted store status and give Google a broad range of data. Initially, the data was sensitive info on cancellation feeds and shipping. However, Google later changed these requirements.
The other significant change was integrating it with Google Adwords. In 2013, Google Trusted Stores was among the top services to help supply seller ratings. It appeared on Product listing Ads and Adwords Ads.
The Top Benefits Of Google Trusted Stores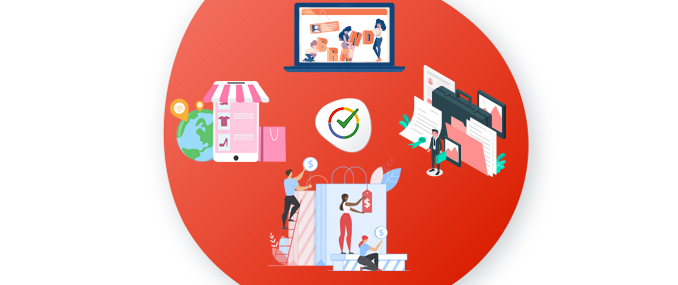 Earning a badge had several benefits to the retailer apart from the pay per click marketing services that are provided which you should read more about. . It is a free certification that boosts the credibility of your brand.
Google only assigned this badge to retailers who consistently offer an excellent shopping experience. Theoretically, Google endorsement will increase the volume of sales.
Todays' market is highly competitive and the badge would tell your target audience that your brand is trustworthy. It would give you a better standing with respect to the competition.
Google took this approval system with the seriousness that it deserves. Approval for Trusted Stores was up to sales of $1000 only. If customers make a purchase but it fails to arrive, they would contact Google straight away.
The store would naturally lose the trusted status if this took place. Customers would run to any brand that had the approval of Google.
The Failure Of Google Trusted Stores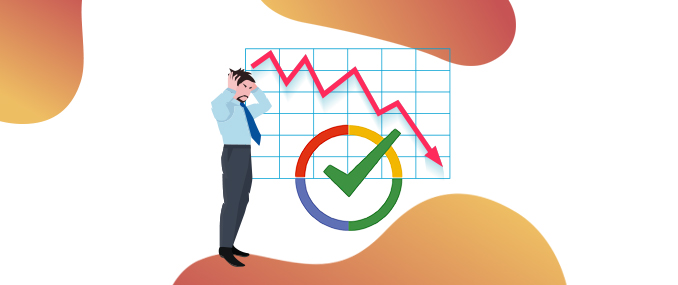 While this sounds good and well, Google shut down the Trusted Stores in favor of the customer reviews process. The new system pays more attention to the feedback from the shoppers.
The Trusted Stores Model gave any brand that proved to be following Google's standards a digital badge for displaying on their website. The badge gave consumers an easy way to show that they would trust the brand.
However, this old program did not give a lot of information to the customers. The brand has a choice to sign up or not and nothing more than that. Google updates this system before changing its name to Google Customer Reviews in 2017.
Google customer reviews is a free business tool that enables Google to collect reviews about the company and its products. It is better to collect customer feedback via the search engine and not Facebook or Yelp. Google verifies the reviews and factors them into SEO visibility and standing.
As a brand, you have to attract the best feedback through Google Customer Reviews. With these improvements, the element of consumer protection of goods up to $1,000 isn't available. You will also not get the Trusted Store badge.
Doing away with protection helps Google focus its support on giving the best seller ratings and reviews. These are the main driving forces of traffic to any website.
The Introduction Of Google Customer Reviews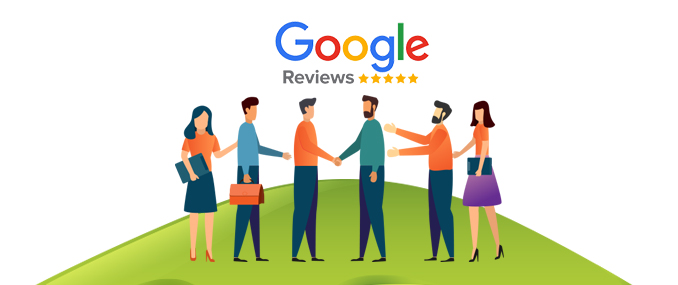 Google Customer Reviews, like the Trusted Stores, represents a positive buying experience for your potential customers. However, unlike the Trusted Stores, Google Customer Reviews relies on the clients to provide feedback.
It is a free service that enables online retailers to gather feedback from current customers. It is essentially a great way of earning Google product reviews. The seller must have a Google Merchant account to enable these reviews.
The feedback also applies to the seller rating of the merchant that appears in Google shopping and on the search ads. The surveys that you collect from the purchase configuration page power this program.
How Google Customer Reviews Work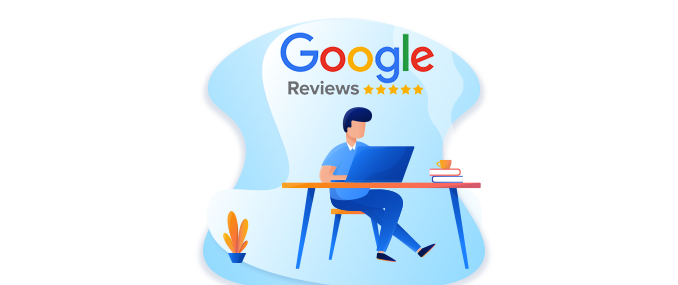 The main idea about Trusted Stores Status was protecting customers. However, Google Customer Reviews give consumers the last say on whether the brand is trustworthy.
The benefit of brands is that they collect these reviews for free. Google ensures that these reviews don't emanate from bots hence giving your website accurate customer data.
Positive reviews give customers a positive first impression and also display social proof. Therefore, sellers have to give clients a positive experience to achieve the modern-day version of a Trusted Store.
After customers buy from your website, they will get a choice to opt-in. With this, Google will send them an email that requests feedback about the experience with your website.
Google does not place the survey on the confirmation page directly. It is only available via email after you receive the product to guarantee accurate feedback.
Google Customer Reviews expects you to display all the survey opt-ins to users after the checkout. To enable this, merchants place a particular code that triggers the survey on the completed transaction page.
Upon completion, the review will appear on the merchant center dashboard. You will use them for seller ratings and displayed on the optional Customer Review Badge. You will also find Customer Reviews on mobile websites with a similar opt-in option.
Difference Between Google Reviews And Customer Reviews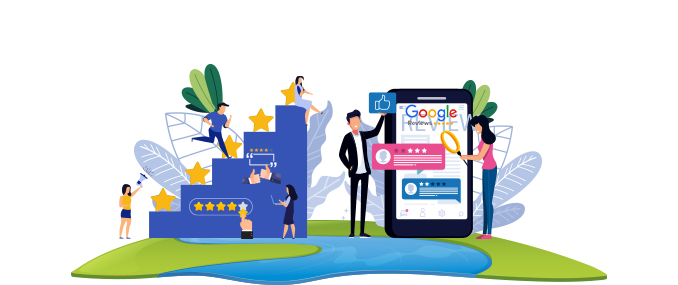 Users have the ability to leave reviews on the Google business listings i.e. Google Reviews. However, with the new process, Google verifies that the reviews come from customers who bought something from the store.
Therefore, only businesses that have an online store can access Customer Reviews. Google verifies all the reviews that it collects. It comes with the reassurance and prestige that they are combed over. The search engine giant has to approve all the customer reviews. It is something that is so pleasing to the customer.
Read more: The Ultimate Guide to Google My Business (GMB) in 2020
Differences Between Google Customer Reviews And Google Trusted Store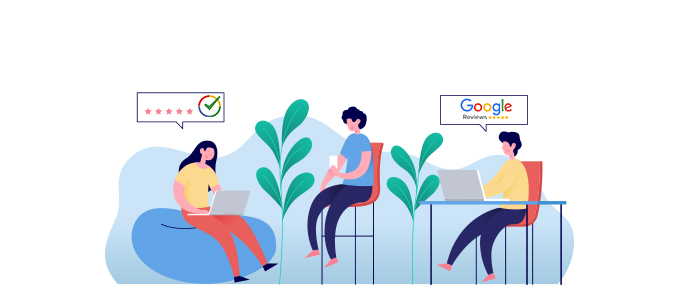 According to Google, customer reviews provide more ways of customizing the Google badge. It also has great opportunities for opting in to your website and offers better account management tools. You will get new insights into your seller ratings and save a lot of time.
Google does not offer consumer protection anymore. The brand has replaced the Trusted Store with the consumer rating icon. The process is highly streamlined for merchants and only needs a brief sighing up in the Google Merchant Center.
Even though these are significant differences, most features like the seller rating on badge and Google display are the same.
The Trusted Store Badge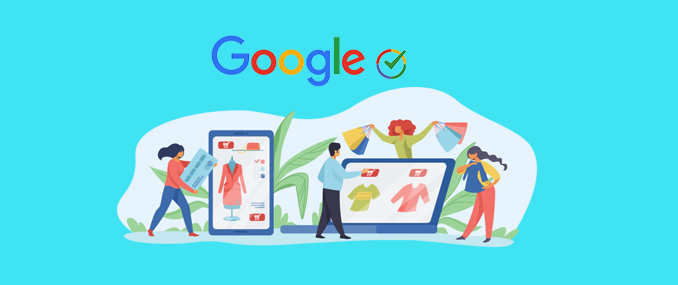 Google changed its Trusted Stores program recently but stores can still display the desirable badge. The key difference is that you cannot add the badge on any websites' page. Therefore, your customers will see reviews whenever it matters most.
The badge is an image that you can add to your site. You use it to promote the participation you have in the Google Customer Reviews Program.
If you violate the customer review policies for Google, they can suspend your account and the badge will disappear. However, it is not a penalty that is necessarily permanent.
Once you make the necessary changes, Google will review the account and the badge will appear again. You will now get a Google rating badge that appears in the form of a star.
The Key Attributes Of Google Customer Reviews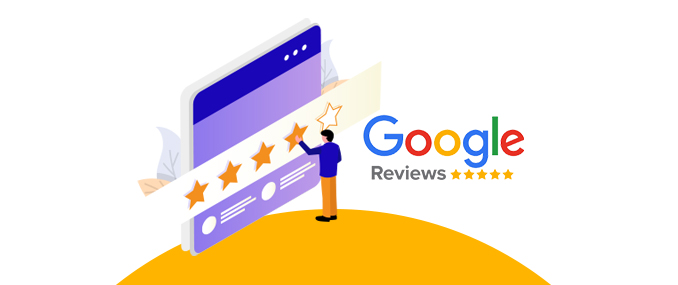 Google Customer Reviews focuses on four key features. These include;
1. Google Customer Reviews Opt-In:
This offer appears to all consumers after checkout. When a user opts in, he may receive an email from the Google Customer reviews. The email will ask the user to rate the experience that he had with the online store.
2. Google Customers Review Badge:
With a badge on your website, users will identify your website with the Google brand. The badge shows the sellers' rating score from one to five stars. You can place it on any page on your website.
3. Google Customer Reviews Survey:
This survey is a brief and optional questionnaire that allows clients to rate the purchase experience they have on your website.
4. Seller Ratings:
It is an aggregate score that appears on Google Shopping and searches ads. It also appears on Google Customer Review badges.
An Overview Of Seller Rating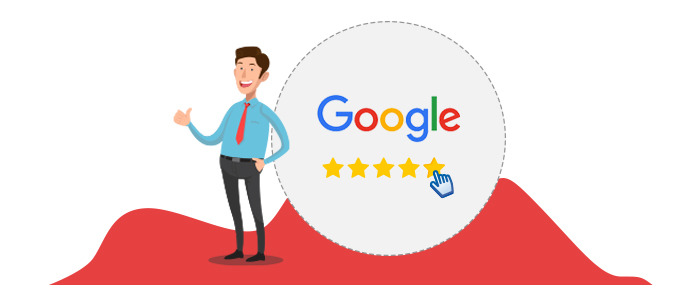 The impact that Customer Reviews have on seller rating is a new and significant factor. Seller ratings are automated extensions that highlight sellers with high ratings. They reflect the overall experience that customers have with your brand.
You will get them below text ads and assist consumers to get reliable brands. They increase the ad performance of those brands.
The ratings generally show in brands that have 150 unique reviews and a rating of 3.5 or higher on average. The seller rating has a mark of 1 to 5 using green stars and not yellow that refer to the rating of the product.
The ratings emanate from the seller rating sites among the other third-party sources. Currently, new Customer Reviews contribute towards the seller ratings. If you don't have 150 reviews, the Google Customer Reviews badge will read 'Rating not available.'
Setting Up Customer Reviews For Your Website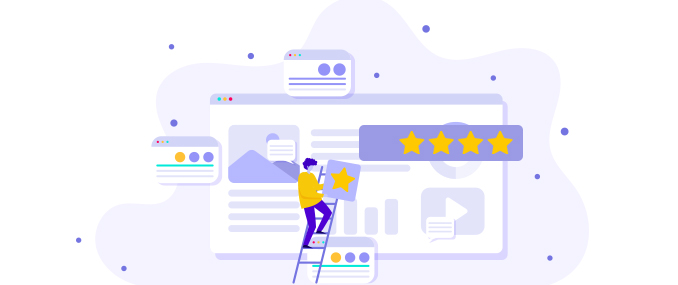 If you have a Google Trusted Store, you will be migrated to the Merchant Center automatically. If you don't, no need to worry because the signup process is simple. It is among the top benefits of Google Customer Reviews.
Before signing up, your website should have a distinct order confirmation page. It should allow users to add the JavaScript code on all their pages. It should also have an encrypted order confirmation page that uses HTTPS. If your website meets the above criteria, you can easily set up customer reviews.
The first step is to create and access the Merchant Account. From here, follow these steps to open Google Customer Reviews;
Click on the 3-dot drop-down icon that is on the upper right corner
Check the Merchant Center Programs button and click Google Customer Reviews
Move to Google Customer Reviews card and enable Customer Reviews by clicking on 'Enable'
Add survey opt-in code to the website and copy the code to allow customer reviews
Add this badge code to your website whenever you want (optional)
Before you add the code, the system will prompt you to read and sign the agreement for Google Customer Reviews. After agreeing and signing up successfully, customer reviews will appear as a program in the Merchant Center.
The process is as simple as you can see. Google Customer Reviews are available in 23 countries. These comprise China, Canada, United Kingdom, Germany, and the United States among others.
The Dashboard Of Google Customer Reviews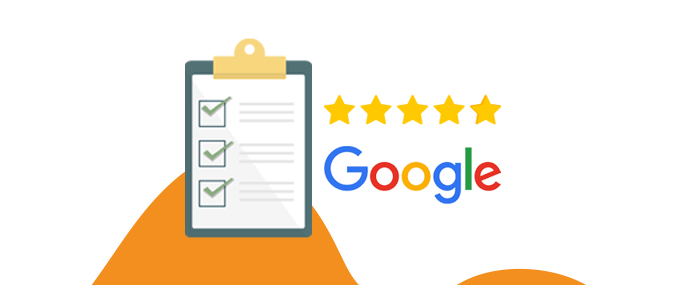 The other benefit of this review system is the insights it brings to the seller analytics. You access the Customer Reviews dashboard through the Merchant Center. It contains the information that Google collects.
There are four main metrics that you will monitor through this dashboard. These include the opt-ins receives, surveys sent, responses received, and the seller ratings. Once you track these metrics, you will get a better understanding of how clients view your products.
For instance, you may have big opt-in amounts with fewer responses received. It may imply that clients were happy with the shopping experience. However, the product or delivery speed could be wanting.
Why Google Customer Reviews?
The benefit of Google Customer Reviews is similar to Google Trusted Stores. It mainly increases customer trust and brand exposure.
The customer review icon signifies that your brand has earned the seal approval from Google. Like the Trusted Store, this badge is optional and you can choose to display it on your page or not. For instance, you can decide to wait to display the badge until you have enough reviews.
Once a customer clicks on the badge, it will direct him to a page that breaks the rating. The page also displays customer reviews. If you have an easy survey like one question, it will lead to more submissions.
Currently, the text that appears in the survey and opt-in isn't customizable. However, Google is working towards making it an option in the future. Collecting Google Reviews can be a big task but this should not be the case. Google streamlines the whole process making it available to clients.
Other Benefits of Google Customer Reviews:
The ability to collect highly valuable feedback from clients
Best tools for account management
Increased business trustworthiness
Collection of reviews from all websites into one
Great collection of reviews
Boosting PPC campaigns with the best seller rating extensions.
Google Customer Reviews will also collect and display negative reviews. To combat these negative reviews, acknowledge the complaint and apologize. Also, take the necessary steps to correct the situation.
How to Get Favorable Google Reviews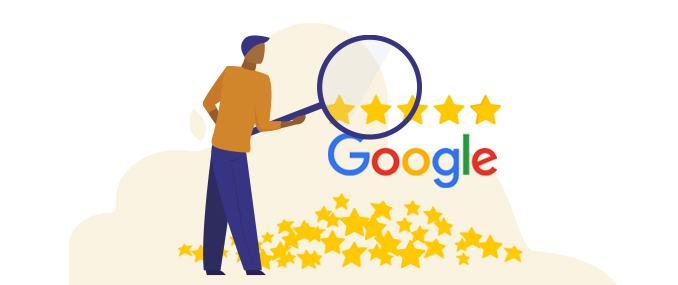 From the discussion above, positive customer reviews come with so many benefits to your brand. However, most people don't know how they can make customers share their opinion.
HubSpot reports that most customers are willing to provide feedback as long as you request them to do so. Only ensure that you ask for that favor at the right time and in the right manner. Here are some tips that will help you get more Google Customer Reviews.
a) Improve the Customer Service Strategy
Sales and marketing keep on changing. The modern-day landscape is so competitive. Businesses that don't offer a personalized and convenient experience risk losing their sales to the competition.
There is a lot of value that comes with customer retention. According to Harvard Business Review, customer acquisition is 25 times more expensive than retaining the old ones.
You should shift your attention from creating awareness to building loyalty to get more customers to stay. You will learn several tricks of improving brand loyalty in this article;
b) Display Google Customer Reviews Badge
If your overall rating is positive, it is good to show it off. It is optional to use the Google Customer Reviews Badges. However, they work in establishing trust with new customers.
If your brand ratings could be better, you may not wish to display a Google Customer Reviews badge. At this point, you need to review your data and then revamp the customer service strategy.
c) Make the Process of Leaving Reviews Easy
Do customers have to jump through several hoops to be able to record their feedback? There are chances that you will only get customer reviews from your brand loyalists. The other category of customers that will leave your feedback is the disappointed ones.
A large proportion of customers will leave feedback depending on the level of convenience. Go to Google Support and create a link that customers can use to write reviews. Share the link with your clients or add the link on your social media platform.
You can also promote the link on your site or also include the link on your email signature. The point here is not pressurizing your customers to leave their feedback. The point is visibility at all possible touchpoints.
d) Ask at the Right Time
Make sure you solicit your feedback at the correct time in the customer journey. The wrong timing may make the customer leave negative feedback. Remember your target audience will read all these comments down the line.
The opt-in process of Google Customer Reviews collects the permission of customers to get the survey. The customers agree to the emails upfront.
The platforms also take care of the timing. Therefore, you should not bother yourself with scheduling the emails depending on the open-rate statistics.
e) Respond to all the Reviews
When customers realize you respond to them as a business owner, there is a high possibility of sharing feedback. When you respond to positive reviews, it shows that you value your clients. It also tells them that you value the time they used on completing the survey.
Responsiveness also extends to customer criticisms and customer complaints. Harvard Business Review reveals that you will get higher ratings when you respond to negative reviews. Therefore, it is not good to overlook the negative reviews.
If you get a one or two-star rating from a customer, offer thoughtful responses and present the right solution. If you promise to make changes, be keen to follow through and implement.
Address all customer complaints with immediate effect. Your goal should be to move the conversation to a phone call or email. With this, the prospective customer will know that you care about his or her concern.
You will not be giving them a front-row chair among an angry public conversation. Therefore, do not overlook any review whether positive or negative.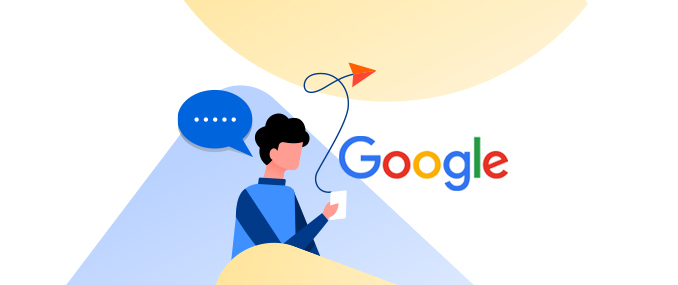 There isn't a thing like social proof for attracting more customers. According to BrightLocal research, 86 percent of individuals read local business reviews. 57 percent of the respondents confirm that they only buy from brands that have a rating of more than four stars.
When you have positive reviews, it will signify that you provide valuable products and services. Apart from the potential clients, this signal also goes out to Google. The algorithm heavily relies on this information to rank your website in the search engine.
According to MOZ estimates, reviews make 15 percent of the local rank factors. Therefore, positive reviews have a critical role to play in both SEO and customer sentiment. Consider sharing reviews or testimonials on social media. You can also create a page on your website where clients may read the reviews.
g) Don't Pay for the Reviews
Fake reviews, whether you make them up by your employees or pay for them are not illegal. However, such actions violate the terms and conditions of Google. One goal of Google creating Trusted Stores in 2011 was to protect customers from such dishonest online brands.
From then, the measurement of trust concerns itself with listening to what clients have to say. What this means is that it is a bad idea to pay for reviews.
Even though some websites recommend the incentivizing of reviews, focusing on value delivery is the best approach. This will make it very easy for people to share their feedback.
FAQ
1.How Does The Google Customer Review Work For Your Business?
Google customer reviews are the calculation process by which the customers can share their experiences in the google business. Many business handlers are enabling the survey options, and Google asks the customers to share their shopping experience.
By looking through this google review process, many customers are going to choose the services. Based on the customer reviews, your website page ranking is also going to improve.
Google will then aggregate these ratings, and the start rating pages and the business are going to achieve the higher ranking options in the google search engine. This search result is displayed on the organic and the paid searching.
2.How To Leave A Review On Google?
Do you want to give any reviews to your business? First, log on to your google account. Then search down the business which you wish to provide the reviews. Then find the review area of the company.
Start with giving a rating of the services. Then write the reviews for the services and business. This is the most straightforward process to provide the reviews on google. But if you do not have a google account, review sharing is more critical. So first, do follow the three easy steps to open your google account, then start giving the reviews.
3.How To See Your Google Customer Reviews?
First, do log in to your seller's rating page of Google. From the seller's rating page, you will find the Google customer review page. From this label, you can see how the customers share their feedback about your services and the products.
Google Customer Reviews: Final Thoughts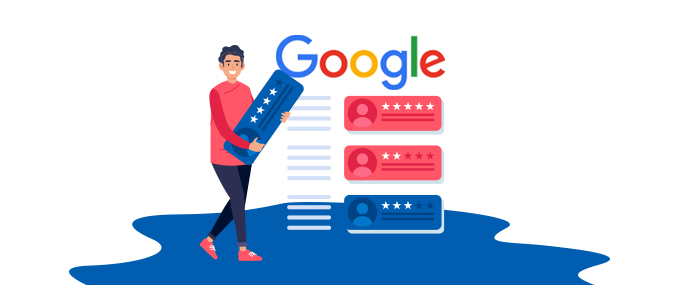 The above tips will help you to get started with Google Customer Reviews. The sign-up and review processes are quite simple. Therefore, you will not find it hard to use this customer reviews system.
They're so little that stands in your way meaning you have all the reasons to get started with Google Customer Reviews. It is an excellent way to show your clients what they can expect from your brand.
Read Also: