AMS is the pay per click (PPC) platform on Amazon that helps sellers get their products in front of their visitors. The system relies on the interest of the shopper, products, and keywords to operate.
The services that Amazon Marketing Services (AMS) offer include;
Amazon Pages
Headline Search Ads
Product Display Ads
This guide to Amazon marketing services will help you to learn how each of them works.
Qualifying Amazon Marketing Services:
The only accounts that are eligible for AMS are the approved ones. There are five credentials that you require to gain access. You cannot succeed even if you are just missing one of them. These include;
A KDP (Kindle Direct Publishing) account
You can request an invitation to represent a vendor
A vendor express login
An advantage central login
A vendor central login
Most sellers will tell you that Vendor Express is the most direct and easiest approach. Anyone who is in the Vendor Express program can access the Amazon marketing services. Vendor Express allows manufacturers to sell their products to Amazon directly and then Amazon becomes the seller.
Amazon will control the product listing of the seller. When you use a vendor express account, the process of getting to AMZ comes in four steps which include;
Getting a vendor express account
Submitting your product to the Vendor Express
Accepting the Purchase Order of Amazon
Registering for Amazon Marketing Services
Types of Amazon Marketing Services:
This knowledge is critical in this Guide to Amazon marketing services. There are three types of ad campaigns in AMS. These include Headline Search Ads, Product Display Ads, and Sponsored Product Ads. It is crucial to understand each of them if you want to benefit from our guide to Amazon marketing services.
1. Sponsored Products Ads:
Sponsored product Ads give the seller a higher control over the merchandising of products on Amazon. It will help you to boost the visibility of your products. This takes place when a visitor searches for the keywords that the seller bids on with targeted ads.
The seller will only pay when a person clicks on his ads and lands on the page that lists the offer. You can manage these Sponsored Product ads in the Seller Central. There is a lot of information online that will help you to learn about Sponsored Product Ads.
Read more: The Ultimate Guide to Product Marketing in 2019
2. Headline Search Ads:
Amazon introduced the Headline Search Ads for their third party sellers in the Seller Central. This option was previously available to the vendors alone. This may result in high competition for the keywords. It is one of the modern updates that we have in this guide to Amazon marketing services.
You will come across these headlines when you search for particular keywords on Amazon. The Headline Search allows sellers to choose a destination for when visitors click on their ad.
The Headline Search Ads has three options;
The first one is creating a page option that allows you to promote a maximum of three ASINs and then direct the shopper to a particular landing page.
Second is the Amazon Page option that only allows sellers to add one ASIN. The third option what we refer to as the custom URL option.
The next section allows you to name your campaign, set a minimum budget of $100, and then set a duration. After this, you may add keywords and make a decision on the bids that you have for auction.
Amazon advises sellers to start with between 30 to 40 keywords and use 1 to 2 words in every keyword. You can either add these keywords manually or upload them on a spreadsheet.
There are three match types that you can use. The first one is broad that incudes words after, before, or in-between. The second one is a phrase and can include words after or before. The last one is exact and has to be the actual keywords that you are using.
The ads that win the highest bids normally appear on the first page of the search engine. The next step is to follow the guidelines that Amazon provides to create your ad following. It entails
Using words such as 'new' and 'exclusive within your copy
Using actionable phrases such as "Save Now" and "Buy Now."
All claims should appear in your product details page
Do not use unsupported claims such as "Best Seller or #1.
You may also update product images and featured images to increase the impact. If you are happy with the banner ad, you can either save or submit your campaign for review. If you have followed the instructions from Amazon, it will approve your ad within 24 hours.
FAQ About Headline Search:
i) What is the Meaning of the phrase Headline Search Ads?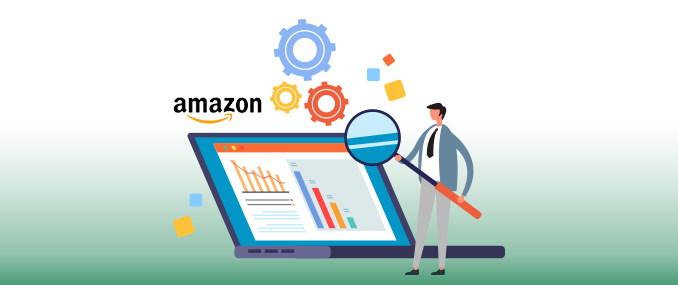 These are cost-per-click keywords targeted ads that allow a brand to promote over three products and then drive traffic to the page of the brand or an Amazon.com custom page.
ii) What is the meaning of keyword-targeted advertising?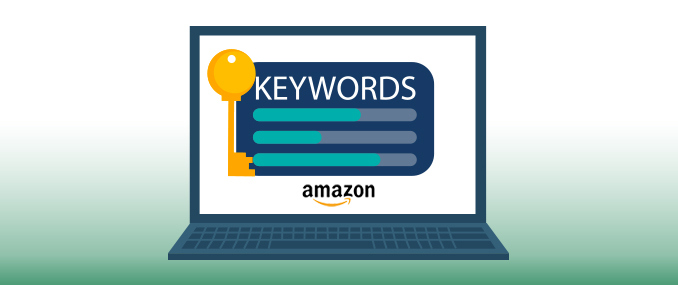 These are a combination of words or single words that you include in your ad campaigns. These keywords will determine when your ads appear.
Keywords targeted ads match the keywords that are in your campaign to the search terms that your target audience uses to search for products on Amazon. When shoppers search for a keyword that is in your campaign, any ad that meets the appropriate criteria will show up.
iii) Where are the Ads Displayed?
Every time you win in the auction, your Amazon ads will appear at the top section of the first page in the search results.
iv) Where are visitors directed once they click on your ad?
When a visitor clicks on an ad, they go to the custom landing page or brand page that you specified at Amazon.com.
v) Must you have an Amazon Page to be able to run a Headline Search Campaign?
No! When a shopper clicks on an ad, he will go to the page that you specified on Amazon.com. It could be your brand's Amazon page or any other page showcasing your products or services at Amazon.
vi) How can you Create a Headline Search Ad Campaign
Login to the AMS account and then click on "Create an ad" that is on the main page. From here, choose "Sponsored Products and target by a keyword that appear below the search results option.
vii) Who qualifies to create a Headline Search Ad?
All the approved AMS accounts are eligible to create Headline Search Ads. You can get more details from the Amazon Advertising Policy Guidelines.
vii) Can you edit your ad?
The Amazon Marketing Services as builder automatically generates the creative for the campaign. You are required to add a custom image and headline before submitting the ad for review.
ix) Is there a limitation on what you can write on your headline?
Yes, Amazon has a commitment to providing a high-quality customer experience. Therefore, it does not allow ads that relate to or contain certain information. You can check the ad policy guidelines for the specific information.
x) How is the keyword matched to the search of the shopper?
Amazon.com will display the ads that have your target keywords to your shoppers. The match types include the exact match and Phrase match. When dealing with the exact match, the ads will only be displayed when a person searches for the exact keyword with no other terms in the search.
In the match phrase, the ads show when a person searches for the exact keyword with additional keywords after or before it.
xi) What is the cost of headline search ads?
AMS utilizes the auction-based, cost per click pricing model. It is recommended to set the highest cost-per-click that you are willing to pay.
You increase the possibility of your ads being displayed to the shoppers when you have more competitive bids. You cannot be charged an amount that is higher than what you bid. It is the best tip that you can get from this guide to amazon marketing services.
xii) Does there exist a minimum budget
Yes, the figure for the minimum budget stands at $100 for the entire campaign and $1 for each day's budget. Amazon will only charge you for the actual cost of the clicks that you get and will never exceed your budget.
xiii) Is there a maximum length that a campaign can run?
You can schedule your campaign to run for up to four months in advance and they can go for up to six months.
xiv) Currently, which term variation types do Headline search Ads allow
Headline search ads do allow any keyword variations like stemmed words (e.g. housing and house), misspellings, or plurals. Advertisers should add those variations explicitly for them to be considered.
xv) Product Display Ads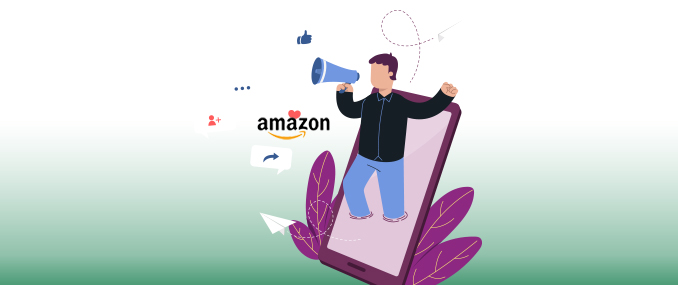 These ads are displayed on the right-hand side of the Amazon product page and below the shipping information and Buy Box. Product display ads resemble sponsored products but pay more attention to the brand and not the individual product.
This guide two Amazon marketing services identifies two methods of displaying these ads. The approaches include product and interest.
Product targeting allows you to select the pages on which you will have your ads displayed. You can choose ASIN and the related products where you would like your ads to appear.
It is an excellent approach if you would like your products to appear on the detail pages of your competitors. The best practice is targeting those competitors who are better priced than you. You could add individual keywords, UPCs and ASINs.
The next thing you need to do is selecting your 'campaign settings." Here, you will need to name the campaign, set your CPC bid, campaign budget or daily, and the duration. You will not be bidding on the specific keywords, unlike the Headline Search ads.
With interest targeting, you will select the specific interest of the shopper or the categories where you would like your ads to be displayed.
Once your ad is alive for at least a day, you will begin to collect data on how it is performing. The available information includes;
Advertisement cost of sales
Total sales
Units sold
The average cost per click
Total spend
Detail page views
Click-through rate
Clicks
Impressions
The FAQ on Product Display:
i) What is the meaning of product display Ads
These are interest or cost-per-click targeted display ads that drive traffic on a chosen detail page for products.
ii) Why should you use the product display Ads?
These ads use interest or product targeting to deliver precise ads to shoppers who have a certain interest and are actively viewing particular products.
iii) Can you edit your Ad?
The AMS ad builder automatically generates the creative for your ad. You should add a logo and custom headline before submitting your ad for review.
iv) Is there a restriction on what you can say on your Headline?
Yes, Amazon has a commitment to deliver the best customer service experience. Therefore, the platform does not accept a certain type of content. Check the policy guidelines for more info.
v) Where will your ads be displayed?
Ads can appear at the bottom of the search results, right rail of the search results, on the product detail and page. They also appear on customer review pages, in Amazon-generated marketing email, read all review page.
You will also find some ads at the top section of the offer listing page. These product listing pages run across mobile app, mobile web, and desktop.
vi) Where will the shopper be directed once he clicks on my Ad?
Shoppers will be directed to the product detail page when they click on your ads.
vii) What will take place if my item is out of stock?
Amazon will pause the product display ads when your item is out of stock. The campaign will start to run again once the product is back even though it may delay for about four hours.
viii) What is the cost of product display ads?
AMS utilizes the action-based, cost per click pricing model. Set the maximum CPC that you are willing to pay. More competitive bids have a high likelihood of showing up and the minimum CPC for this display is $0.02.
ix) Do product display ads have a minimum budget?
Yes, the minimum budget for the whole campaign is $100 with a limit of $1 for daily budgets. Amazon.com only charges you for the actual clicks that you receive and will never go beyond your budget.
x) Do these campaigns have a maximum budget
You can schedule your campaign to run up to four months in advance and they can go up to 6 months.
[email protected] will help you set the best strategies for your Amazon marketing services. If you have any queries or general comments about this subject, feel free to share your concerns with us here.
Read Also: