As a key component of digital marketing, visual marketing focuses on analyzing and studying how images can be used to make marketing plan more useful and powerful.
Google updates its algorithms several times a year. They no longer issue names and versions. All you see is the effect on your web pages and some tweets from marketers and analysts.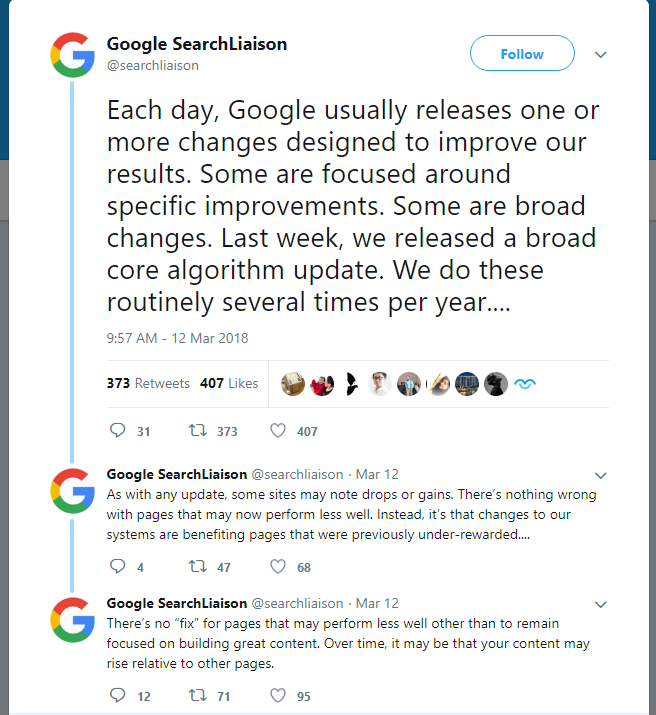 Source
Google's latest search engine algorithm supposedly values good content more.
Means that any great content ignored in the past will get better ranked, rather than bad content being plowed to kingdom come.
In the wake of new updates and the changing trends of content consumption, ways to get listed at the top of SERPs have changed too. Right?
Not much, actually. You still get top priority provided you publish good, relevant content.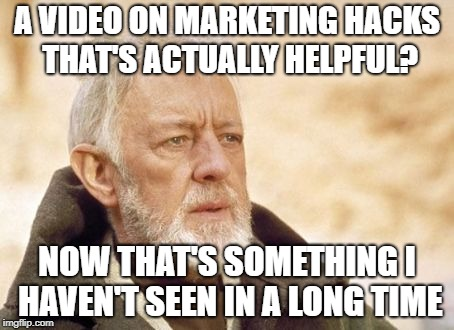 Source
You don't have to step up your game. You need only be a little more committed and updated with the trends.
What kind of trends?
Well, you start with videos. It's the most easily consumed content.
Images are great too. GIFs do it better. Memes, situational, but oh-so-good.
It's the interaction value of a medium that determines its popularity. Video and GIFs thus rank higher than say text or stock images.
Of course, there is no hard and fast rule and it depends on the quality and context of the medium used.
Anyway, here's how you amp your SERP rankings by Visual Marketing –
1. Videos Give Your Site 53% More Ranking Boost
 You have to start somewhere with these. Simply start adding videos to your web page. Any kind related to your content.
Your site is 53 times more likely to get featured on the first page of Google if you use videos.
People spend 2.6x more time on web pages with videos than on pages without video.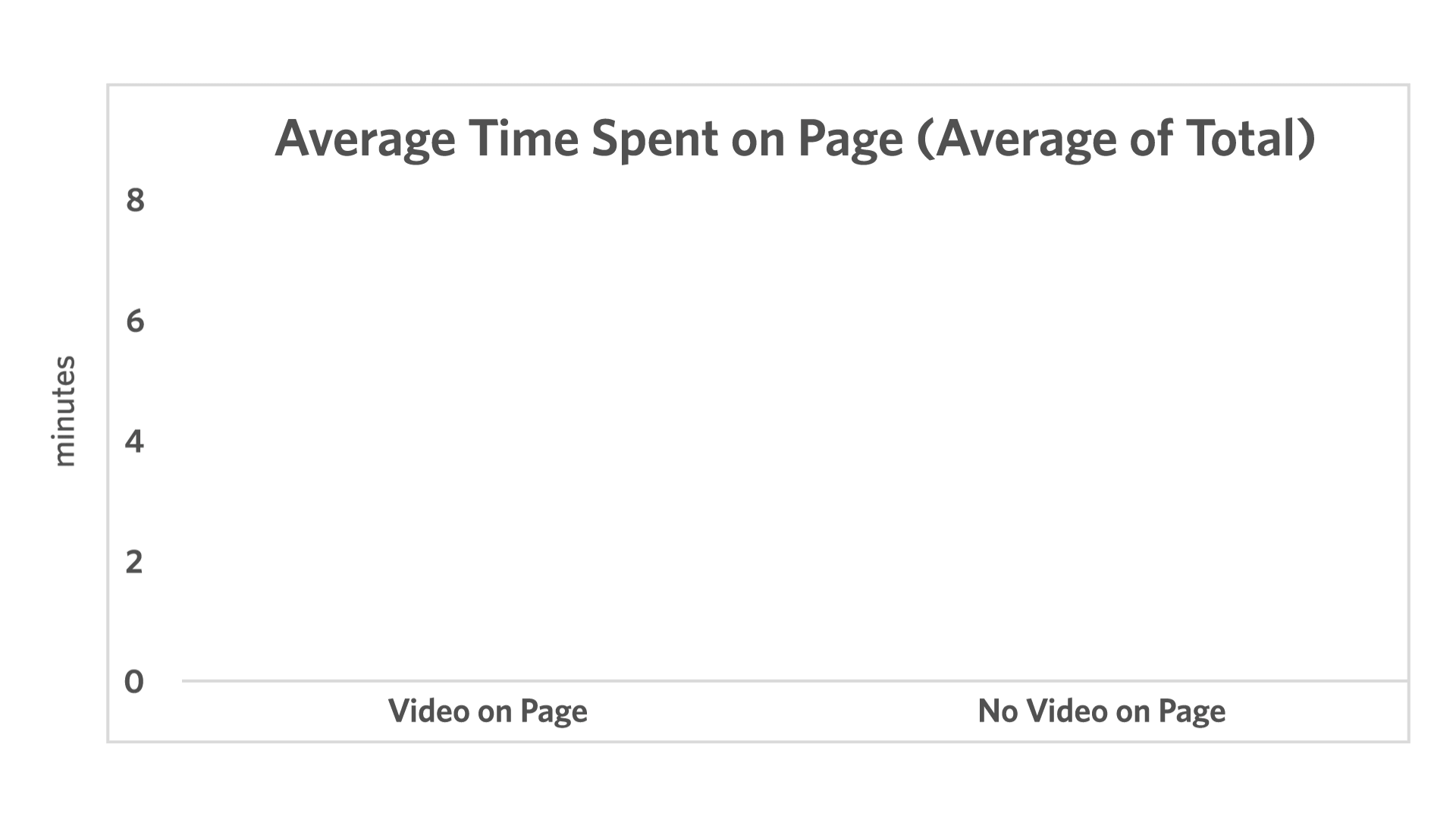 Source
It automatically means that people will spend more time on your website than they would if you only had text.
More time on your website means search engines deem your content to be worthy of a good listing. You provide viewers valuable enough content to make them stay on your web page for longer, you get better rankings.
Of course, it comes down to making good videos too. You don't have to sweat it out though.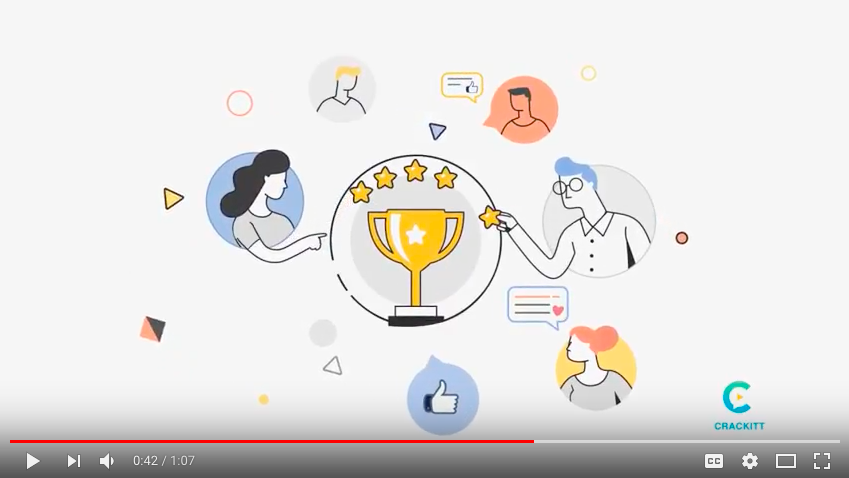 Source
Depending on your industry and topic, you can make videos of pretty much everything. It can be tutorials, a summary of articles, interviews with figureheads, walkthroughs, screencasts or demos, explainer videos of products or concepts, anything of the ilk and more.
2. Use Infographics To Build Backlinks
Infographics are a splendid medium for effective communication.
They shot up in popularity in the past half-decade or so and have more or less gained steady popularity since. A quick Google trends search will show you as much.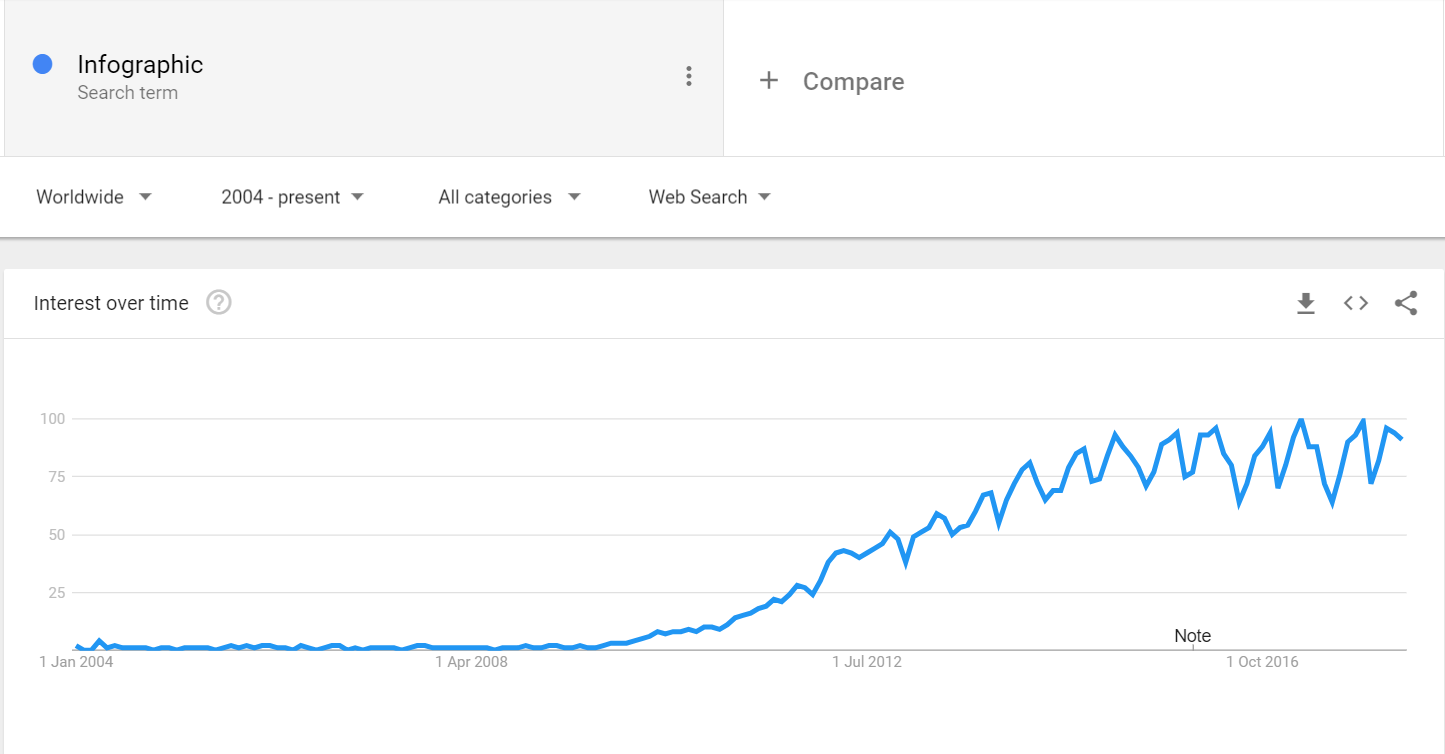 Source
i) Why are infographics so good?
It's because we have shifted to a more visual content consumption. Infographics are easy to scan. They contain a lot of information in an easy to digest form. Not just that, infographics are great for improving SEO and brand recall too.
ii) Viral Capabilities
They are easy to share on social media and are an easy to consume visual tool, thus enjoy viral capabilities.
They are easily embeddable which gives you quality backlinks wherever your infographic goes.
iii) Your Brand: Promoted
You will have your brand logo on your infographic so it is a brand promoter for you as well. Not to mention, it establishes you as an authority on the topics of your infographic.
iv) Rank Boosters
By their nature of being viral and shareable, infographics tend to give immense benefits in SERP rankings. Infographics are 30 times more likely to be read than a text article. That means longer page views.
                                                                  Source
More people stay to view your infographic and its source. Search engines deem your website content worthy of consumption pushing up its rankings. Easy.
Infographics tend to rely a lot on graphs, charts, pictures and design which makes them visually intuitive & appealing.
They do require a bit of an effort but are well worth it.
You can publish original research, tutorials or simply a lot of information about concepts in bite-sized pieces. Infographics are a great way to establish yourself as an authority figure.
It's also darned easy to get backlinks from infographics, not to forget, they are great for content repurposing too.
3. Get Featured With 'How-to' Videos
People are dependent on the internet for almost everything that they do not know. Or even know.
Which is why you see so many 'People also ask' snippets in Google.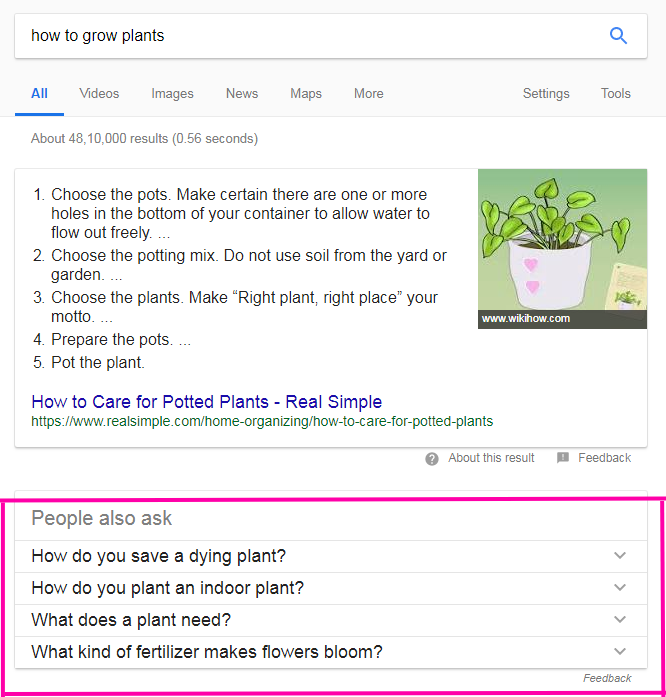 Source
Almost every search you do will have a related query attached to it.
Which is why it's probably the most sensible thing to make 'how-to' content. You open the gates of your content to a much larger market, perhaps to even those who aren't even remotely related to your audience.
A video explaining how a product or a service work is important to 80% of consumers. The cherry? Google has started featuring "how-to" videos as Suggested Clip on their SERP page.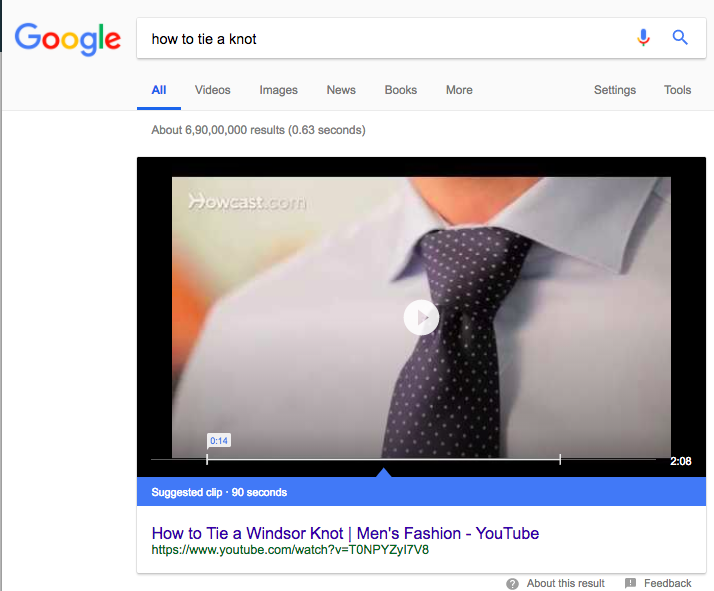 Small wonder 'How-to' videos are growing by 70% every year on YouTube.
Which is why making 'How-to' videos that explain simple concepts is a great way to get to the top pages of SERP.
Literally, anything related to your industry can be turned into a 'How-to' video.
You need only think and see what can be made into a 'How-to' video.
Oh, don't forget to make it genuinely helpful. You don't have to be a spammy human bot trying to crunch the numbers of success. You invest yourself in the journey of making good content that helps you reach great goals: front page results and eventual conversions.
Don't dabble in the journey, immerse yourself in it.
4. Multi-Channel Content Marketing To Open New Traffic Sources
Treat social media as an alternate broadcast channel for your brand.
Most social media channels have moved to visual content as their mainstay simply because it's popular and very easily shareable.
Images are great.
Videos are better.
Exactly why Snapchat and Instagram became so popular. Why Facebook capitalized so much on video content, giving more preference to native video content.
Red Bull, for instance, transformed itself into pretty much a media brand through videos published across various platforms. But especially through Facebook.
Red Bulls' Facebook page is a consistent engagement blackhole; it soaks you in. All their videos are sports oriented, showcasing awesome angles, slow-mo segments and adrenaline filled sequences.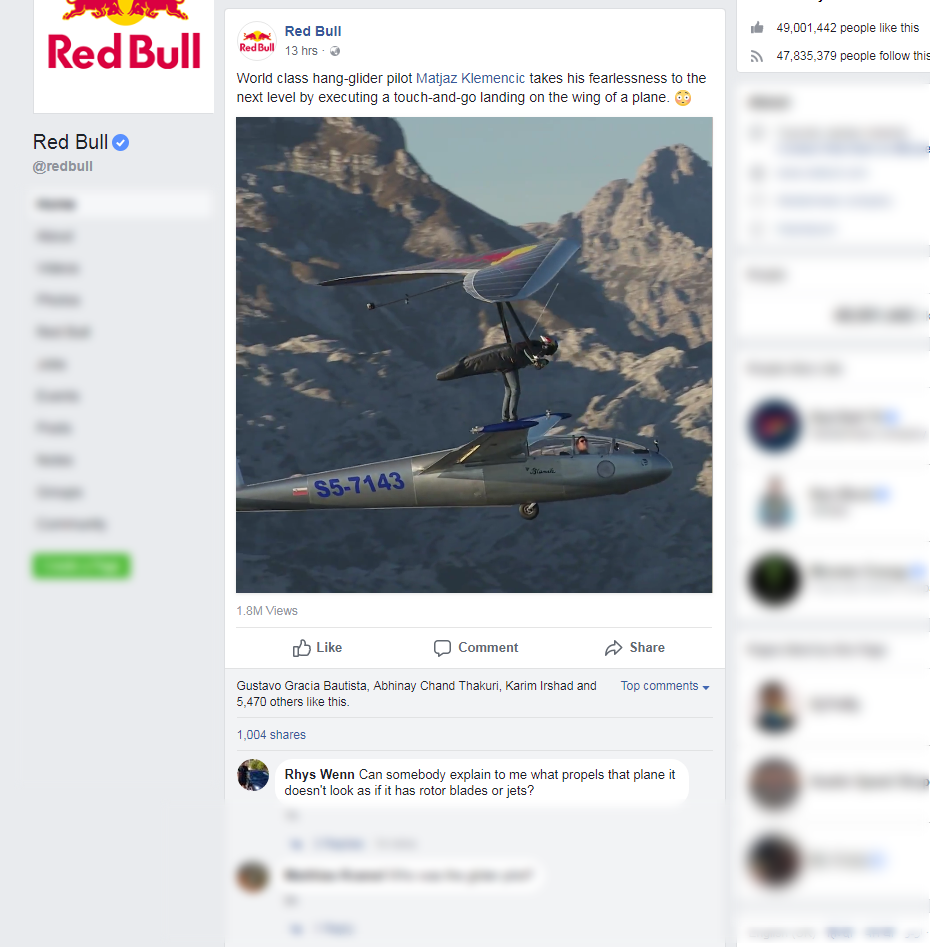 Source
Besides all this, each social media platform has a niche market that uses it for the benefits it provides.
Starbucks has 16.2 million followers on its Instagram account as of writing this article. All their posts easily hit the 100k view mark. Almost all their posts cross the 200k mark, and you'll see plenty of their posts crossing a million.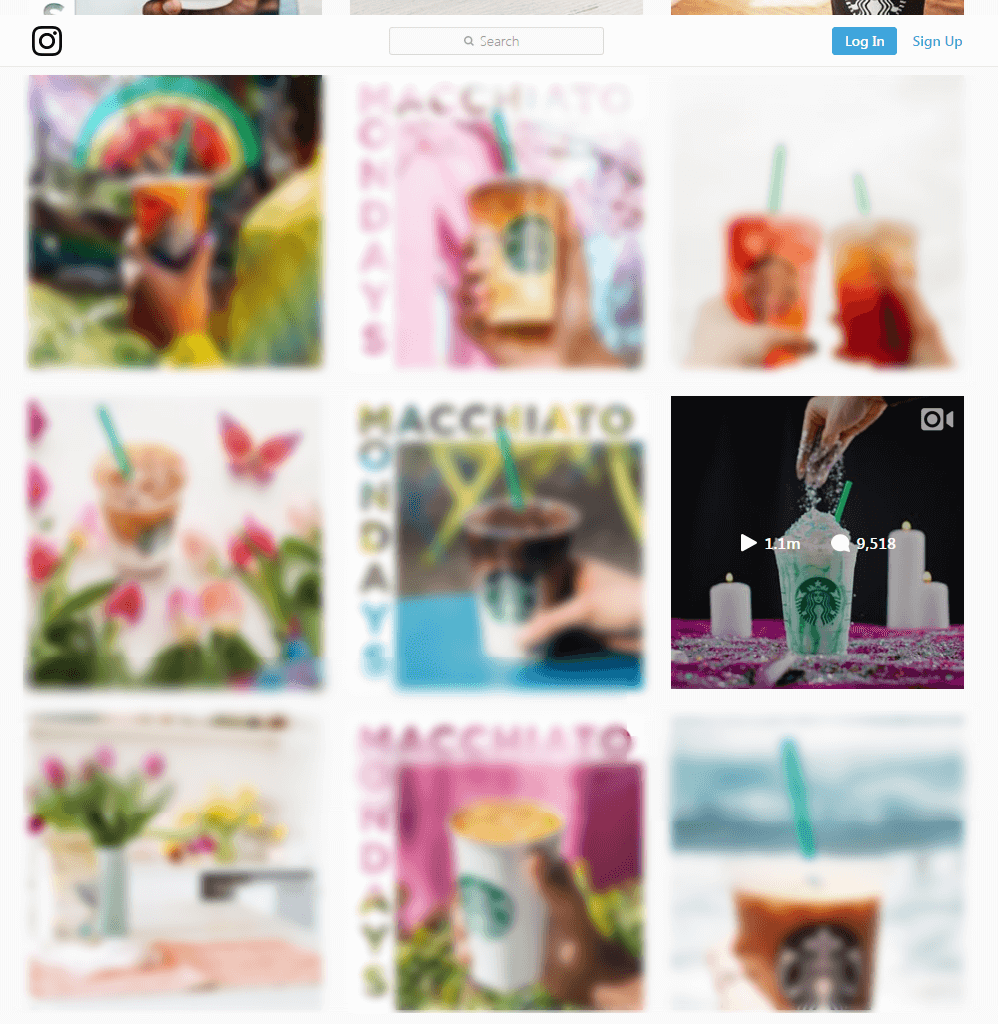 Source
All numbers significantly higher than Starbuck's Facebook page.
Go ahead and tap the potential that Instagram, Snapchat and all the other platforms offer. Maybe you'll find an unparalleled following that you're missing out on.
5. Native Video Uploads Improve Views
It sounds like a hassle, right?
Uploading the same video and visual content to 6 different social media platforms?
Well, it's for good reason.
Facebook prefers natively uploaded videos 10 times over any other video posted on it from other platforms.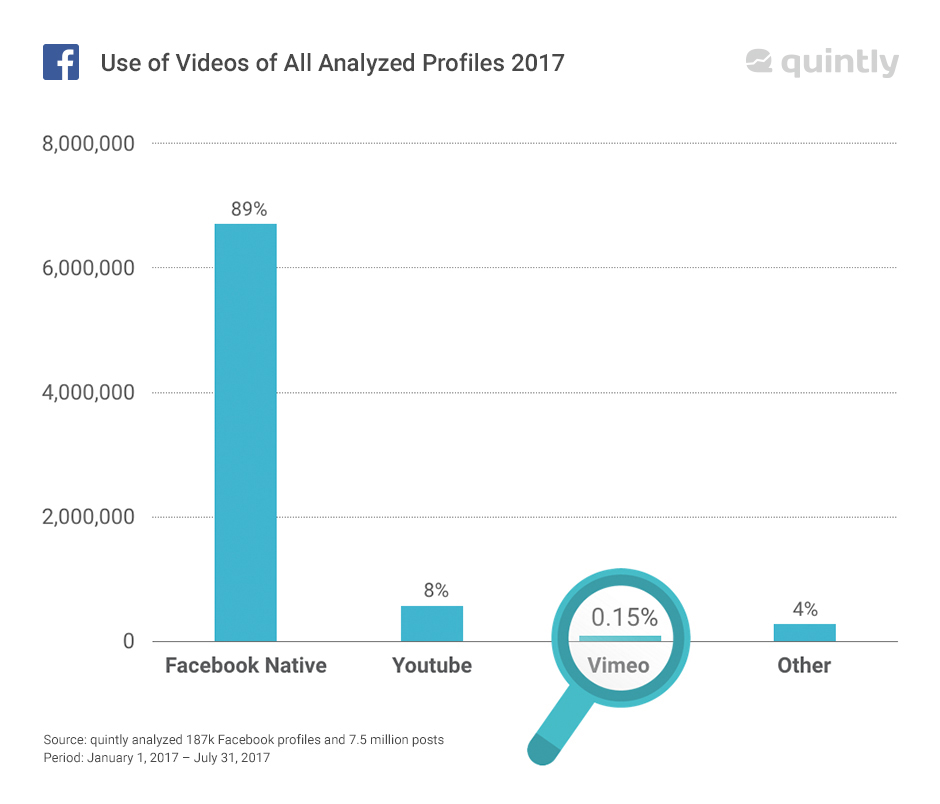 Source
A similar native upload preferential trend goes for Twitter.
82% of Twitter users watch videos and 70% of those only watch videos they come across and discover while browsing the platform. With 90% of Twitter video views being on mobile, it means more and more people are consuming videos on a much more regular and casual basis on their smartphones and tablets.
Native videos tend to be integrated with autoplay across various platforms. It means you get more viewers for every native content upload. For context, native videos on Facebook have been reportedly getting twice the views and 7 times more engagement than non-native videos.
Native uploads ensure that your users experience a continuous, integrated experience of the platform they are using. Your viewers don't have to deal with a different video player or an image viewer or be redirected to another website for watching a video.
Of course, this doesn't mean that you do not include links to your website and other social media content. Which gets us into content optimization.
6. Optimise Your Visual Content For Searchability
It's one thing to create great visual content, and another to put it in its deserved spot.
If you're publishing quality visual content, you need to make sure it hits the right sweet spots in SERPs.
Each image that you use should have a proper name, meta description, tags, alt tags, and captions. By far the most important are names and tags which can define the context of an image for a search engine.
Search engines can't crawl images. Well, yet.
You need to give them the context of the image with text.
For instance, take the following image. I took it as a screenshot from the YouTube video. So the default title for the following image is screenshot 2018-04-10 17.44.27.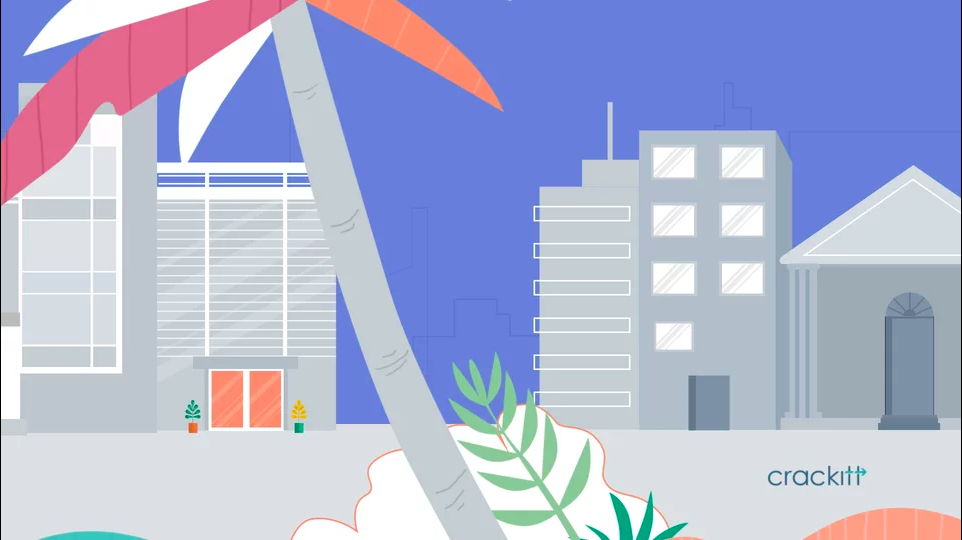 That doesn't tell Google anything about this image unless you already know what it is.
Now consider the following changes to the image description –
Title – AustekPlay Explainer Video Thumbnail
Alt text – Austekplay Video Thumbnail Image
Description – AustekPlay is a leading playground builder. Watch this explainer video to learn more about their services.
Tags – AustekPlay, Playground, School, Fun Park, Explainer Video
At the very least, after reading the aforementioned, you'll go, "All right, so this is a video for some playground building company."
Or something along the lines.
But more importantly, you get useful information out of this meta data.
That's how image and video descriptions work. They give context and make your content easy to understand for people as well as for search engines. This also enables your content to be catalogued across various databases.
This increases the chances of your image or video showing up in a SERP as rich snippets.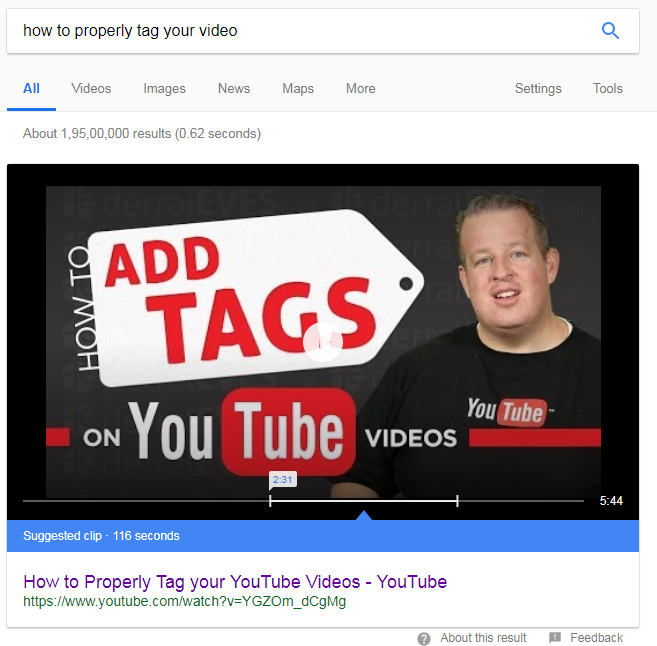 Source
If you go and visit the YouTube link to the video above, you'll notice a decent description, social media sharing links, profile links, a video transcription, and category tags.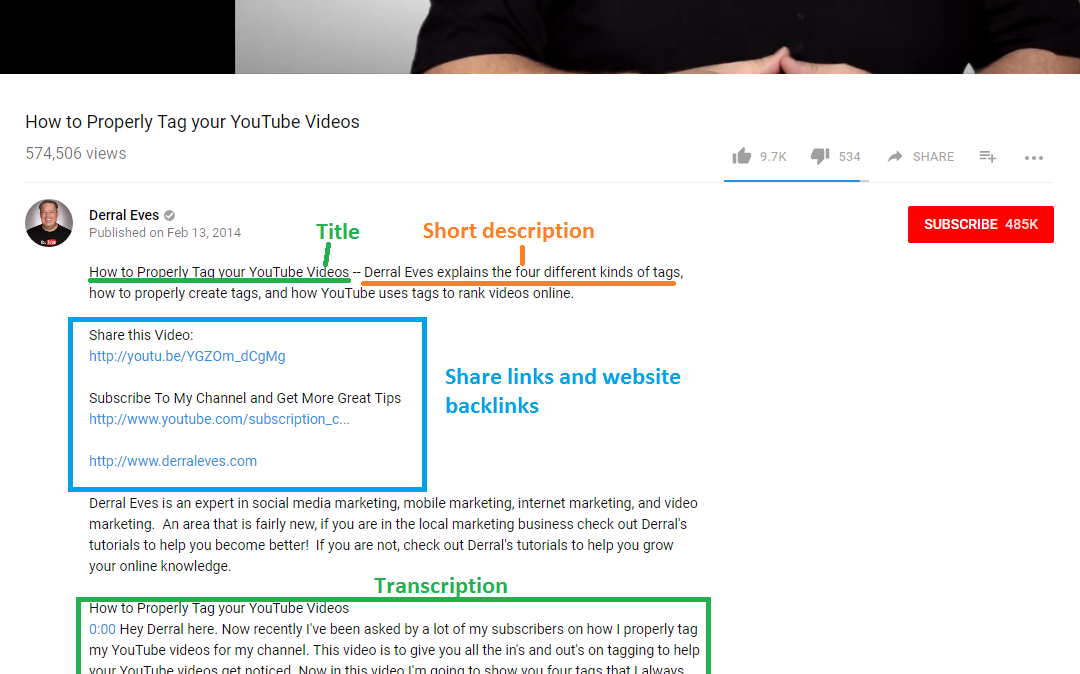 Source
Descriptions can come in handy to add more to the context of your visual content. But it's secondary at best; tertiary at worst. Still important.
For videos, you can also add subtitles.
Cross sharing on social media (especially on YouTube) helps your video gather greater shareability and better, reliable online presence. It can be the difference between having your brand recognized with one good video, and not.
7. Suave but Pragmatic UX & Design
A good user experience and design enable a user to find what they want with ease while being aesthetically appealing. A good design doesn't compromise on fidelity.
An intuitive or novel navigational experience might even prompt visitors to stay on your page longer and tinker with things. Which means better SERP for you, much in the same way as a video does the same.
Good UX and website design roughly serve the same purpose as a good video. That is, pointing the user in the right direction, making their time worthwhile, presenting your brand in a good light and giving something new and memorable.
I've had a lot of experience with website owners simply disregarding the utility of a website in favour of an aesthetically pleasing website design.
I'd think, 'Well, who would do that?'. Right?
Why would anyone forego the utility of a website?
Or have an ugly presentation trying to be easy to use.
Turns out it happens way too frequently.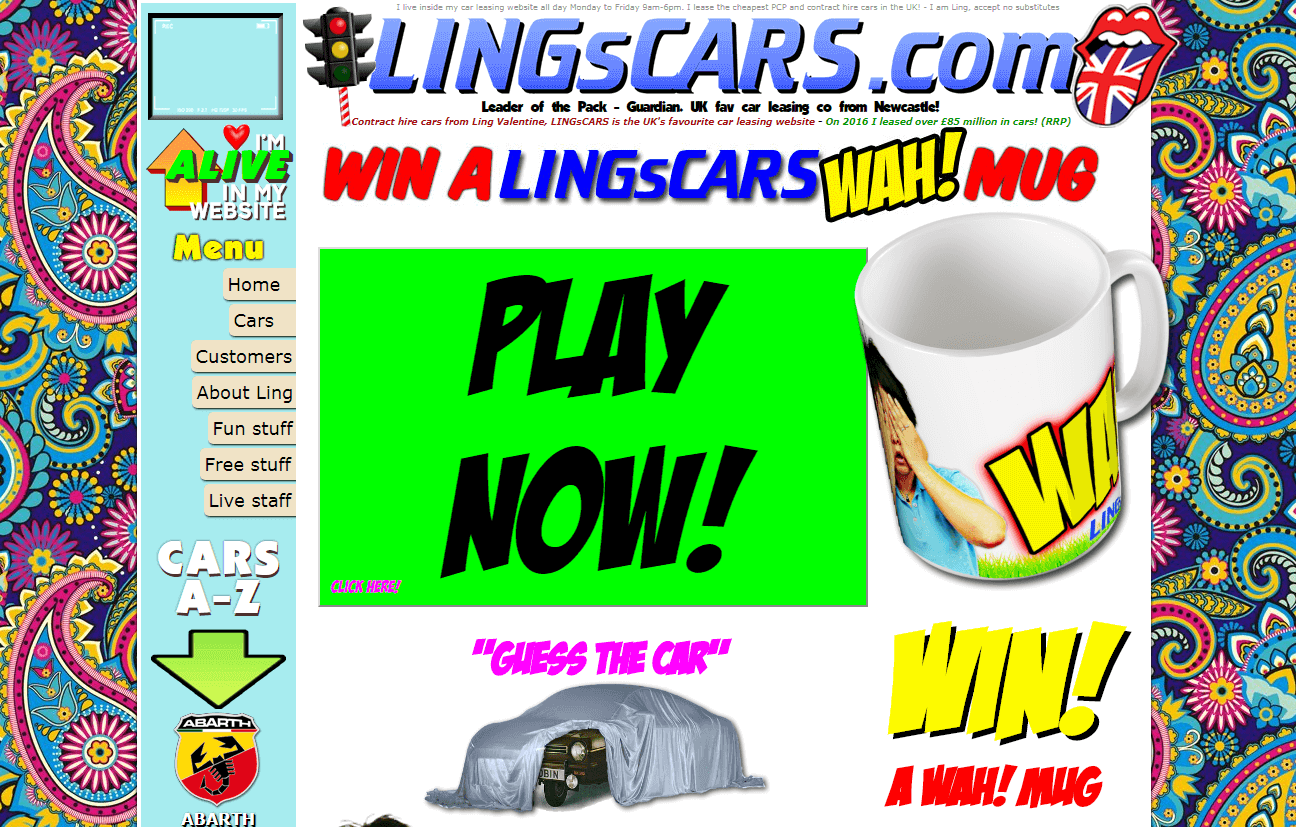 Source
LingsCars is an exception to popularity because it overdoes everything to the point of being hilarious. Still doesn't stop it from being a badly designed website.
Designing is about making your website functional and aesthetically pleasing. You don't have to be fancy and blingy with what you make. Although, if you have the idea and resource, you could do cool things like this –
SOUND WARNING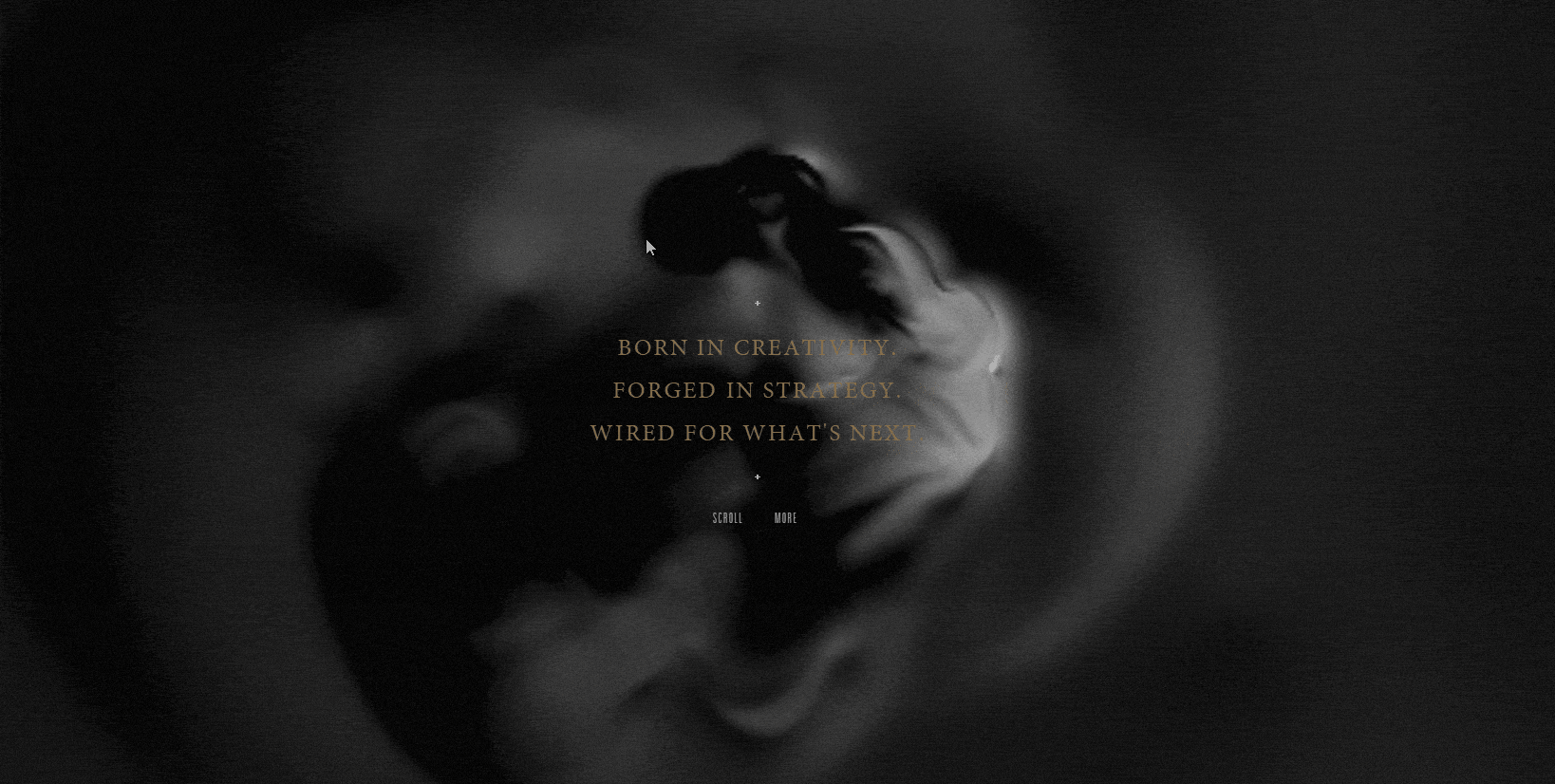 Source
Treat yourself as a visitor when you go to your website next. Look at all the images that you see, The text parts, the menus and navigation. Cover each of those elements with your hand, turn by turn.
See how much those content pieces add to the rest of the page.
Does their removal seem to make the page look cleaner? Easier to understand or navigate?
Do you need 9 social share menus on the left side of the page? Are 3 enough?
Too much paragraph spacing? Too less line spacing?
Do I need a scrolling website navigation bar in an article?
It could be anything: pop-out windows, aggressive advertising, intrusive images, overcast design elements.
Identify the miscreants, and remove them. If you feel insufficiency on your webpage, experiment with a variety of content.
8. Repurpose Old Content
Oh, you've heard it aplenty: keep a consistent fresh content cycle going to keep your audience reeled in; provide constant information and help to your niche.
It's not that easy. Never is.
You gotta grind the gears and put your nose to the grindstone to come up with refreshing new content that is liked. Otherwise, it will be spammy and repetitive.
But you can't use old content over and over again for the same reasons.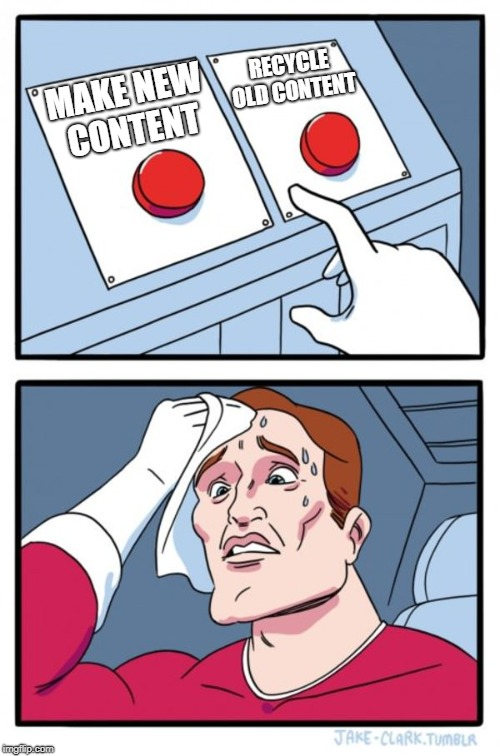 Source
Which is why it's often a much better alternative to simply re-use old, good content in new ways.
No copy paste jobs. You have to actively put in efforts to alter or present your content in a different light.
You could make a video out of your old blog article to grab the video traffic. For example, see this video.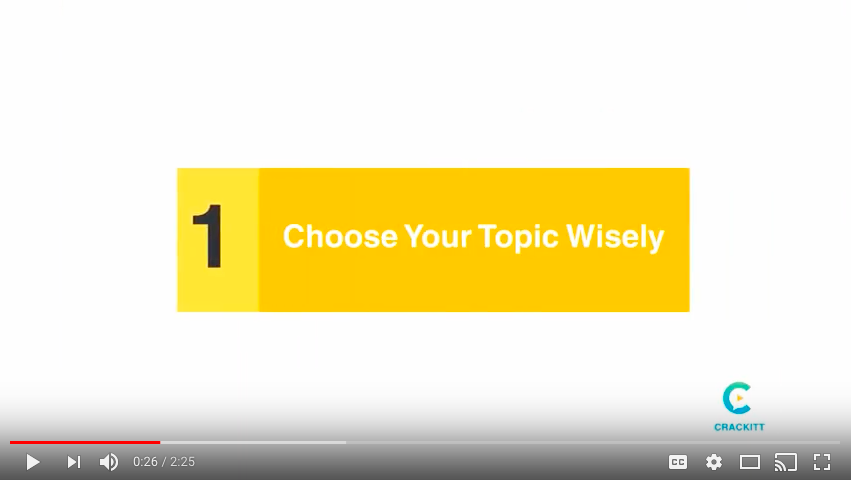 Source
This video was adapted from this article.
Not just video. You can even create a summarised infographic of a marketing guide you wrote or make a series of GIFs off it.
There's a world of means to present your ideas differently.
You can do any of the following, even more:
Slideshares of already written articles
Live or recorded videos with interviews or discussions on the relevance and changes in a concept you talked about in an old article or infographic
Podcasts of already published content
E-book of all your expert interviews and full-length guides
GIFs of videos for quick reference
Infographic out of old articles, videos or studies
Use client emails to make an FAQ
Make webinars out of blog posts
Publish video content in a snippet based email series
The possibilities abound if you press yourself hard enough.
Final Thoughts on Visual Marketing Hacks:
It comes down keeping abreast of the trending visual content. You may not be able to crank your content production all the way up for a variety of reasons, but you certainly can diversify it.
If all else seems to elude you, get your best 10 content pieces and add a combination of relevant images or an infographic each, GIFs, or a video each to them.
Done that?
You can't have all your content with GIFs, infographics, and videos.
But you can have images, or GIFs, or videos for the same content pieces treating different types of audience.
Shuffle up your content roster and publish a variety of visual across platforms. Remember to upload your content natively for better publicity.
While it is possible that visual content is your mainstay, it's more likely that it is complementary to your main business. And visual content is a phenomenal addition to great SEO, which, as a reader of this blog, I'm sure you keep up with.
Thanks for reading. If you know of some visual marketing hacks or have generated awesome results using any of the above strategies, let us know in the comments below.