Effective B2B marketing is not as easy as you may be thinking. Marketers have to jungle between channel decisions, budget limits, and creative demands when developing a strategy. Your audience is the primary determinant of effective marketing.
According to a leading SEO firm, online marketing strategies differ considerably between B2C and B2B businesses. The latter requires a longer gestation period in terms of building and nurturing leads. Hence, you need your digital marketing strategies to understand and respect the details of the B2B operation. Proceeding with strategies that are drawn from B2B experiences will result in nothing but failure. You need a customized strategy when it comes to SEO, Content Writing, SMM, and other digital marketing strategies and approaches, which is why many businesses choose to work with an SEO firm like Octiv Digital to make sure that their strategy is as effective as it can possibly be.
Your advertisement and promotion may likely fail if you don't target your buyer persona accurately. You may also discover that you are not doing any marketing. Target audiences can vary between businesses and individual consumers.
Some brands serve organizations and companies, while others serve individual consumers. Marketing to individual consumers is quite different from marketing to businesses. This fact explains why an entirely different marketing method (B2B marketing) exists.
This guide will give you a better understanding of the concept of B2B marketing. It will help you understand effective B2B marketing strategies. It is good to know how you can tap into your business audience and convert them.
What is B2B Marketing?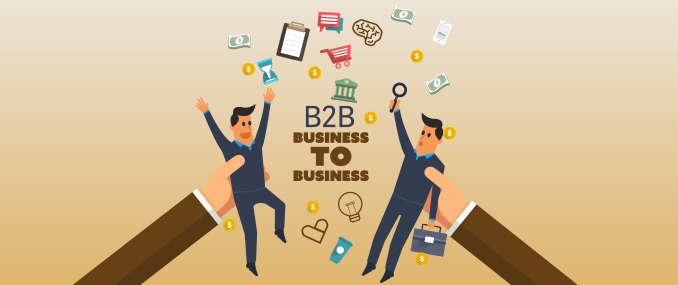 B2B marketing refers to marketing strategies that focus on organization or business. Companies that sell their products and services to other organizations or businesses use B2B marketing strategies. One of the best examples of companies that engage in B2B marketing is HubSpot.
B2C vs. B2C Marketing:
Business-to-consumer vs. business-to-business marketing strategies are quite different. These approaches differ in their applications, strategies, audiences, and the way they communicate with their audience.
B2B marketing focuses on the challenges, interests, and needs of people who purchase on behalf of their organization and hence the organization becomes their customer.
There are several examples of B2B marketing in the market. The first one is a co-working space which leases office space to freelancers and remote teams. The other one is screen printing services, warehousing, and on-demand order fulfillment.
A marketing software company selling social media tools and other marketing tools like HubSpot to other organizations and businesses.
In B2C marketing, you will target the challenges, interests, and needs of individual consumers who but for themselves. It means that the individual is the customer. An example is an e-commerce brand selling supplies to self-employed or remote individuals.
Another example of B2C is a music platform selling steaming subscriptions. The last example is a store which sells clothing and other accessories. It is good to have an understanding of this topic if you want to have a better understanding.
Despite the differences, B2C and B2B marketing also intersect in several ways. You can find a supplier targeting both B2B and B2C customers.
B2B Marketing Strategies: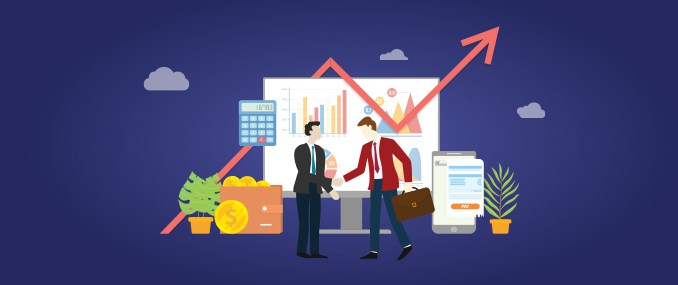 One thing you need to understand is that marketing depends on the target audience. While B2C and B2B marketing differ, all the pieces of B2B marketing are not similar.
You can implement several B2B marketing strategies and reach out to your specific business audience. However, it is good to understand the buyers' journey of B2B marketing before diving into this practice. Know how each of the stages will impact your marketing strategies and the best way to implement it. Here are some of the top examples of B2B marketing strategies.
1. B2B Email Marketing: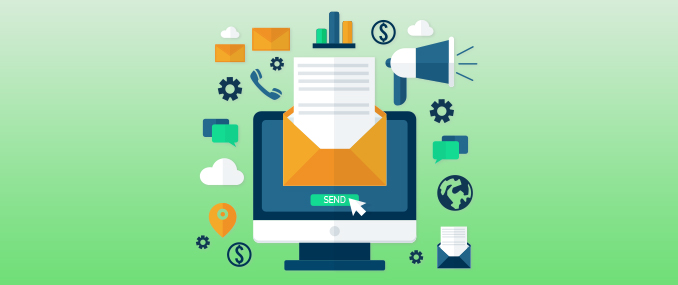 Email marketing is an effective method of reaching out to both business customers and individual consumers. Close to 93% of B2B marketing experts use email. Emails are good at creating engagement that turns subscribers into customers and leads.
Optimizing email marketing will help you learn how to grow your email list, make sure there is the deliverability, and increase the level of engagement. B2C consumers respond best to entertainment and emotions. On the contrary, B2B clients look for a positive ROI and logic
B2B customers look at how your enterprise can help their business to grow. As a result, the email marketing strategy should consistently resonate with the business customer. It should also focus on the things that matter to this audience like resources, money, and time.
You can also use email marketing to share the content of your brand. 83% of B2B businesses use the email newsletter to be part of the email marketing program. These newsletters play a critical role in the success of content marketing.
However, there are so many emails that our inboxes every day. As a result, you will not succeed in email marketing unless you use the strategy effectively. Therefore, you have to make sure that you are creating and sending out effective emails. Here are some of the ways that will guarantee the success of your email marketing efforts.
The first tip for your B2B marketing with email is to write an enticing subject line. The subject line should be able to hook your audience within the first few seconds. Let no one cheat you that your audience will open your email and open everything. Spend enough time creating your subject line as you do on the email itself.
The next tip is to stick to a single call-to-action for every email. If you feel that you are receiving so many emails, look at the CTAs in all those emails. Some of them have multiple calls to action. Do not make such a mistake because it may leave the head of your recipient spinning wondering what they need to click on first.
At the end of the day, you may discover that they click on nothing. When you have one call-to-action for every email, you will allow your target audience to focus on the email content and thus once action. It should be a welcoming pardon from modern-day analysis paralysis and frequent decision-making.
You should segment your email so that it reaches out to the most relevant target audience. Some of the emails that you send will be inappropriate for the people who are on your email list. Your subscribers could be at different stages of the buyer's journey or searching for different solutions.
Email segmentation comes into play at this point. Apart from allowing you to relate to your audience in a better way, segmentation also gives your emails a personal feel that informs your clients you are listening. Consumers always prefer the quality of emails over quantity.
The other crucial thing when it comes to B2B email marketing is to ensure that you have a responsive email design. More than 80% of email users access their messages through phones. If an email does not display on the phone correctly, it is easily deleted within three seconds. You should not allow your email to be part of these ones.
Another important thing is that you should not fear cold emails. Even though it may seem to be uncomfortable, sending the right email will convert new customers. Cold sales email can win so many customers in the long run.
Remember you need recipients to send marketing emails. You should create an email list before you embark on marketing. There are so many tricks that will help you grow your email list. You can start with the opt-in page on your blog, about us page, and homepage.
2. B2B Digital Marketing: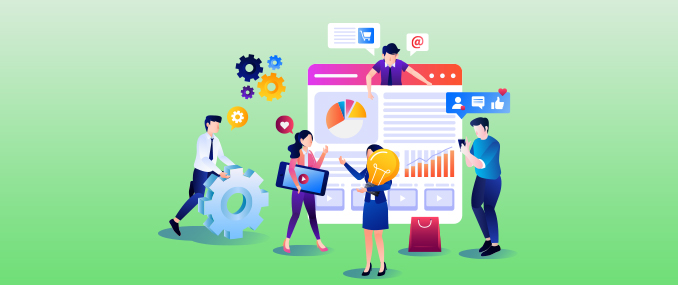 Both B2C and B2B businesses have an online presence. It comprises a website, search engine optimization, paid ads, plus all the other places where your B2B firm is active online. Several tactics can help you make your B2B digital marketing strategy stronger.
The first thing that you need to do is define your target audience. Defining your buyer persona or target audience is the starting point for creating a strong B2B digital marketing strategy. The psychographic or demographic information will thereafter inform all the other marketing activities.
It will make sure that the right ears and eyes absorb your digital material and content. Therefore, there is no resource that is wasted at the end of the day.
The second tip is to create your own website. Your digital marketing efforts won't succeed unless you have an engaging and informative website. More than 80% of consumers will visit your website before they make a purchase.
Besides, the typical B2B sales cycle comprises several key players like decision-makers and gatekeepers. Websites are straightforward and easy ways that influencers use to share info about your products and services.
The third tip is optimizing your digital presence. A good website will go beyond being engaging and informative. You have to make sure that your site is discoverable.
Technical SEO tactics and on-page SEO will enhance the visibility of your website. It encompasses everything from Meta descriptions to alt-text. Also, look at the site speed and the structural elements of your website.
Off-page SEO also comes in handy at this point. It comprises social sharing and external linking strategies. Several off-page techniques can help you in marketing your website.
The last B2B digital marketing technique in this article is running PPC campaigns. PC advertising can help you to round out your digital marketing presence. This strategy will get your brand and content in front of a new audience. It uses various advertising platforms and search engine.
To maximize the results that you get from your PPC efforts, go beyond advertising your particular products and services. Pay close attention to your company tagline, social media content or blog, and brand personality.
The incorporation of your buyer persona data will help you get a high ROI from your paid ads. Also, you need to boost the content that these personas relate to. For instance, there are low chances that a totally new customer who has never heard about your brand will be searching for your product or service.
These people could be searching for product features or location-based solutions. To get to the highest number of potential clients, pay to help you target the right categories. It will help you promote your products and services.
3. B2B Content Marketing: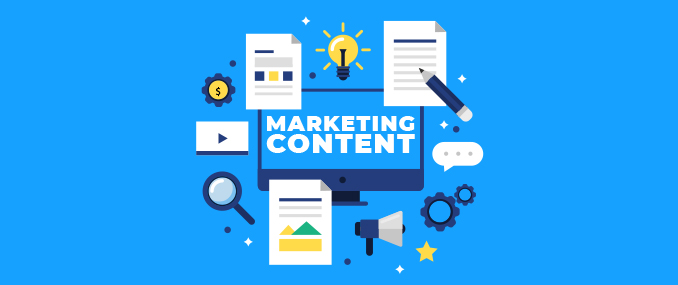 B2B consumers focus on expertise and are driven by the desire to learn and logic. The best tool to satisfy such customers is content marketing.
The promotional material in traditional PR marketing strategies interferes with the day-to-day operations of the consumer. The good thing about content marketing is that it informs the consumer and ads valuable information.
You have to pay this price in your B2B marking because it is what these consumers are searching for. Content marketing supports the efforts of SEO which entails anticipating the expectations of your audience.
The content will help them to discover your website hence converting them into consumers. The most important thing is to learn the basics of content marketing.
Statistics show that 80% of people who make business decisions rely on the information they get from articles. Therefore, you need to put more resources into content marketing in comparison to traditional strategies.
The purchase journey of B2B clients is slightly different from the B2C ones. The content you create for B2B customers is different from the one that targets B2C consumers. It is advisable to create a business blog before you start creating your content.
It is not hard to grow your blog readership. It will house all the content that you create and become a home base for your readers to visit and even subscribe to.
4. B2B Social Media Marketing: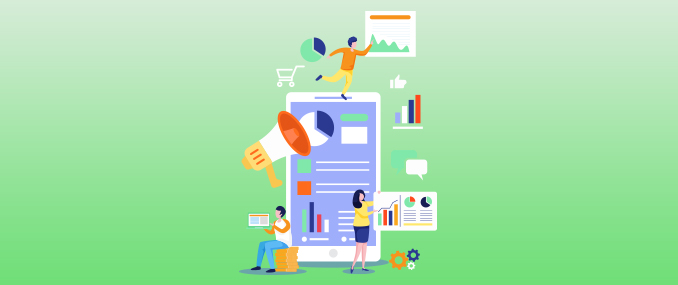 Statistics show that 84% of C-Suite executives and 75% of B2B buyers utilize social media in making purchases. Social media is not only meant for brands that target individual consumers.
However, most B2B businesses are struggling with social media marketing. Business customers have a long chain of command and a lengthy sales cycle. It makes it quite hard to connect with this category or customers.
B2B social media marketing may not be a place where you convert the highest number of leads. In most cases, it comes into play at the beginning of the buying journey of the customer.
Social media is an effective tool to use in building your brand awareness. It humanizes your brand and gives your company the desired online personality. These two elements are crucial when it comes to connecting with potential clients and marketing.
Social media, like email marketing, is a highly effective platform to share your content and enhance brand expertise. B2B customers appreciate the first point so much.
Read more: 10 Social Media Marketing Mistakes that Stop Business Growth
Conclusion:
B2B marketing will not succeed unless you keep your target audience in mind. B2B customers are the most critical and fickle to the business. Your B2B marketing should communicate how your business can help your customers. If this is not the case, you will not be doing any business.
An effective B2B marketing strategy will revolve around your buyer personas. Therefore, you have to understand the unique needs of your customers before moving forward. When you focus on your audience, your B2B marketing efforts will succeed.
Read Also: