In 2019, no brand or agency can afford to ignore PPC best practices. Any digital marketing agency worth their grain, tries to stand apart by showing high ROIs and successful campaign results.
When it comes to PPC Campaigns, agencies and brands are moving beyond Google Ads and experimenting with-
LinkedIn Marketing
Snapchat Marketing
This does not mean that Google Ads are not important anymore. On the contrary, Google keeps adding new features, extensions, and facilities to improve the nature of campaign planning.
In this article, we will look at the top ten PPC Best Practices that brands and agencies should follow. We will also look at how PPC Marketing has evolved significantly.
Paid Advertising: Major Changes in 2018
Ask an expert about the year where PPC Marketing and PPC Best Practices changed most, and they will tell you it was 2018.
The year kicked off with Sundar Pichai announcing that we no longer had Google AdWords. This was rebranded as simply Google Ads. I do not know why they did this. However, it generated a lot of controversy and conspiracy theory.
Secondly, marketers became very happy when Microsoft owned LinkedIn finally launched 'profile targeting'. This was something that almost the entire digital marketing fraternity was demanding for ages.
We also saw Bing trying to upstage Google at its own game. This was a pleasant surprise. (I keep rooting for the underdog Bing at all times!). By introducing a slew of new features and cheaper costs. Bing really tried to woo over brands to its advertising platform.
In other news, Jeff Bezos wants to bring his A-game to almost everything digital. AMS became a household name in almost all agencies. In my agency, I have seen consumers and brands spend equally on AMS and Google Ads. I believe the search volume on an e-commerce platform like Amazon is so huge, that Google is definitely taking notice.
When someone asked me why is this change coming about. I had just one thing to say- people do not want information anymore. They want answers, products, and services!
However, Google, being the behemoth that it is, is not going to take things lying down. It introduced better extensions, profiling, targeting and a host of other features.
The purpose of this article is not to discuss, which platform introduced which feature. That can be the scope of some other article. In this article, we will look at specifically optimizing campaigns and reducing costs.
Read more: Why Content Marketing is better than Paid Promotion Campaigns
What does PPC Marketing Mean?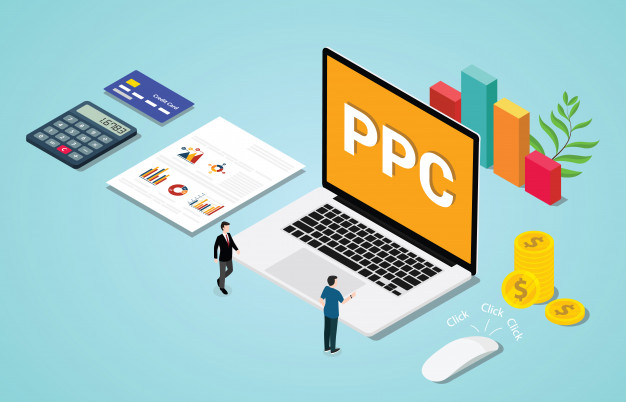 PPC Marketing or pay-per-click marketing is a form of paid advertising on different digital platforms. It is often pre-determined in terms of a budget, the number of clicks that budget will run out in, and various forms of optimization.
For the uninitiated, PPC Marketing means running paid campaigns on platforms like Google, Facebook, Bing, Instagram, and other social media platforms.
The idea is to decide on the type of budget, which you would want to run for your business, Different ad campaigns have different ROIs. While some type of campaigns is more suited to B2B brands, others are suited to perform better for B2C brands.
This is where the expertise and certification of your agency and Paid Campaign Manager will come into play. You can ask your agency to give you a proper proposal, outlining what they think would be best for you.
If you were familiar with keywords, Google Ads would be something that you would understand easily. The idea is to bid for industry-related keywords which are easier to get, and where clicks cost less. This is where thinking and Campaign experience really shines smart.
The number of clicks, which you are able to generate in the least possible budgets, is the definition of a successful campaign. In the following sections, we will look at the best practices of PPC marketing on search, social and remarketing.
By keeping costs down and ROIs high, you would have mastered PPC best practices. Without further ado, let us now look at some of the PPC best practices that marketers should look forward to in the coming months.
Top 7 PPC Best Practices: The List:
1. Personalization of Ads:
Ads by their nature are generic in nature. Users in 2019 are looking for personalized experiences. The aim should be to design ads that do not look like ads. I am not trivializing the issue. Let me try it in another way.
The language and communication of the ads should appeal to the users. Rather than focus on generic keywords, you should try to ask audiences direct questions. Your ads should be the answer to their questions. Personalization of ads has been found to drive greater ROIs and better campaigns.
Rather than focusing too, much on other details, brands and agencies should spend the maximum amount of time on creating imaginative and attractive ad campaigns. This means working with graphic designers and copywriters. Investing in someone who writes great copy is critical for a successful campaign.
2. The Future of Paid Search is Long Tail Keywords:
Do you know when ads work best? When they reach a consumer at a particular point in their buying cycle. Long-tail keywords have the ability to appeal to consumers at the buying stage of their search intent.
In 2018, very few agencies really experimented with long-tail keywords in their ad campaigns. However, I have spoken to the CEO of one of them, and he said that he was able to increase conversions to over 30% over generic keywords.
If you look at it in terms of numbers, he created 30%more sales, without altering targeting, profiling, demographics. Along with this, he bought the costs down by over 15%. These are significant numbers to deal with. You want users who are buyers to reach your Landing Pages. On ad campaigns, the buyer's intent takes precedence over search intent.
3. Explore new models and platforms for PPC Marketing:
If 2018 was all about Instagram Marketing, this year is all about Pinterest Marketing. After Facebook severely curtailed the organic reach and engagement on Instagram, the platform is slowly starting to become more like Facebook.
In order to move the needle a little, you will need to spend massive volumes of investments. Marketers, brands, and users are moving towards Pinterest, as it is the hottest new thing in the social media industry.
Pinterest is great when it comes to industries like food, travel, home décor, family and self-help. Most of these industries used to be the monopoly of Instagram. However, Pinterest, because of its novelty, organic reach and greater conversions have become quite popular in 2019. Marketers are also experimenting with Twitter Video Ads and LinkedIn Marketing in 2019.
4. Optimize your Landing Pages in Real-Time:
I can bet you that this is something even some of the best agencies and brands are unaware of. Did you know that you could alter text, images and other visuals on a Landing Page according to what search query the user is using to come to your page?
I came across this neat trick by going through SEMRush's blog. By managing the GTM, specifically the content in the GTM, anyone can modify the appearance of the Landing Page. The best part? You do not need to have any separate programming skills to do this.
By making such slight modifications, you will not only customize your Landing Page according to the user's search query, but you will also cut down on separate development costs for the Landing Page. A good campaign requires some form of innovation and ingenuity. Optimizing a Landing Page is a small yet effective mechanism to boost conversion rates.
5. Explore Paid Search Audience Targeting: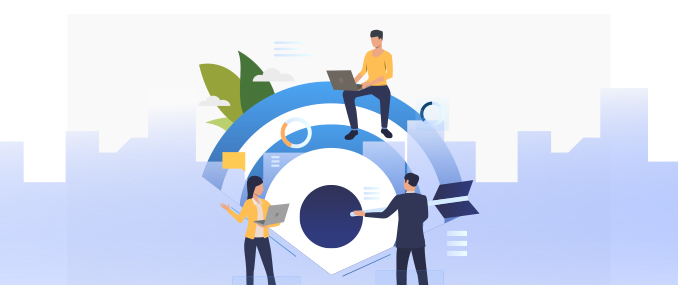 Simply targeting keywords is not enough for PPC marketing in 2019. This is why brands prefer social media marketing platforms. They allow brands to target audiences and audience behavior rather than keywords.
This has found to be statistically more successful than just keyword targeting. However, there is a problem. Audience targeting means that your ad needs to be so attractive that audiences need to drop everything that they are doing and click on it. This is difficult to achieve.
Enter Paid Search Audience Targeting. This is a 2019 innovation, which was announced in late 2018. This allows brands to target audiences in particular stages of their buying cycle. How to determine what stage they are at? By focussing on their search query. This again is a form of a long-tail keyword. The key is to understand that PSAT is a high ROI driven strategy, which many agencies and brands are still unaware.
Read more: Top 10 Social Media Marketing Tools to Use in 2019
6. It is time to Explore Bing, especially in the USA:
Even though Bing might just command 8% of all search interests. Google commands over 90%. Bing is highly popular, especially in the USA. Data shows that 30% of all searches in the USA are made on Bing.
I always push my campaign team to try Bing because of greater conversions and fewer campaign costs. There is no greater feeling than telling a client that we saved money from your campaign budget. As compared to Google, the competition on Bing is significantly less. This means that bidding wars are not yet a thing on Bing.
Bing is helpful when you are trying to run USA centric campaigns. In 2019, almost all brands are actively targeting the USA. For agencies looking to experiment with new campaign platforms, I suggest you try out Bing. Better conversions, higher ROIs, and lesser campaign costs.
7. Monitor, Update, Report and Educate:
I call this the MURE principle. This is something that my agency and me, came up with. On every campaign, we follow the MURE principle. High budget campaigns can be taxing, especially when they are high performance-driven.
You can burn through thousands of dollars in a couple of hours. This makes you lose track of what you are doing, and the KPIs of the campaign. This is why monitoring, updating, reporting and educating become so important.
By keeping others informed about the campaign, especially in the team, you will ensure that everyone is on the same page. You will also ensure that you present a united face in front of the client. I always encourage my campaign managers to try aggressively for various certifications by Google and others. This helps them keep their headspace strong and creative.
Conclusion:
If you want to succeed in PPC marketing, you would need to follow the PPC best practices. The idea behind this article was to present novel and innovative ways of succeeding in campaigns. Almost all agencies and brands are doing the same thing.
It has rather become a second habit- Google keyword planner, generic targeting, 2% query generation, 1% sales conversions. This is the norm at 99% of all digital agencies. Brands do not understand that they can get far higher ROIs from committed and strategic campaigns.
By following the 7 PPC best practices, you will give your agency and client an edge over competitors, You will also push your campaign team to try new and innovative methods of excelling at PPC marketing.
I hope the article has been helpful in answering major questions about PPC marketing and PPC best practices. Feel free to reach out to me if you need more information.
If you wish to contribute to the article or add value, drop your suggestions in the comments section below.
Read Also: