Microsoft Bing Search Engine- "The Moment of Discovery and Decision Making."
The word 'Bing' has always been associated with humorous connotations. From the hit sitcom Friends, Chandler Bing, portrayed by star Matthew Perry emerged as a legend that endeared millions.
Likewise, for many years, Microsoft's Bing Search Engine was ridiculed when it was first launched in 2009. The then Microsoft CEO, Steve Ballmer announced to the world, "BIIIINNNNGGGG' amidst a lot of angst, sweat and tears.
Cut to 2019, and Microsoft has truly stepped out of the shadows of Bill Gates or Steve Ballmer. Microsoft in 2019 is very much Satya Nadella's company. The soft-spoken and undramatic CEO of Microsoft has revitalized Bing Search Engine and Bing Search Marketing.
In May 2019, we celebrate ten years of the birth of Bing. In this article, we look at some reasons why Bing has been able to come out of Google's illustrious shadows.
Bing Search Engine: A Brief Introduction
When Steve Ballmer announced Bing, he made a stark differentiation with Google. He stated that Google is where people go to search. Bing, on the other hand, is where people come to find answers. This was supposed to be something cool at the time. However, it just wasn't meant to be back then.
In the first decade of the 21st century, Microsoft lacked identity. The behemoth was following in the footsteps of other giants like Apple, Amazon, and others.
The drive to create an indigenous digital identity was lacking big time. For every Apple iTunes, Microsoft had Zune. For every Apple iPad, Microsoft had Surface Tabs. Finally, for every iPhone, Microsoft had Windows Phones.
The company wanted to be cool when in reality its identity was never to be cool. This is where Satya Nadella did what his predecessors could not. He made 'boring' profitable.
In 2019, Bing might not be much when compared to Google; however, it is growing fast. This has been highlighted by figures from ComScore, which states-
According to Microsoft's own data, there are more than 137 million searches happening on Bing every month.
In a recent report published by Microsoft, Bing controls 25% of all desktop searches in the world.
50% of Bing users over the world are above the age of 45. In terms of demographic targeting, these are big numbers.
Bing controls the Voice Search Markets with full service on Apple's Siri, Microsoft's Cortana and Amazon's Echo.
Advantages of Bing Search Marketing:
If I would have been writing this article five years back, you could have thought of it as easily a paid piece of content. Why? Because, back then, there were no advantages to using Bing. However, in 2019, the Nadellaissance has sparked a sift revolution in Bing search engine.
As of 2019, Bing's revenues stand at $7.5 Billion. This figure comes from web advertising. If you compare Google's revenues from web advertising, it stands at over $120 Billion. Yes, Microsoft's Bing Search Marketing has a long way to go. However, we feel that there is a strategic vision for Bing that was absent before.
1. Bing Search Engine is Cheaper than Google in terms of Ads: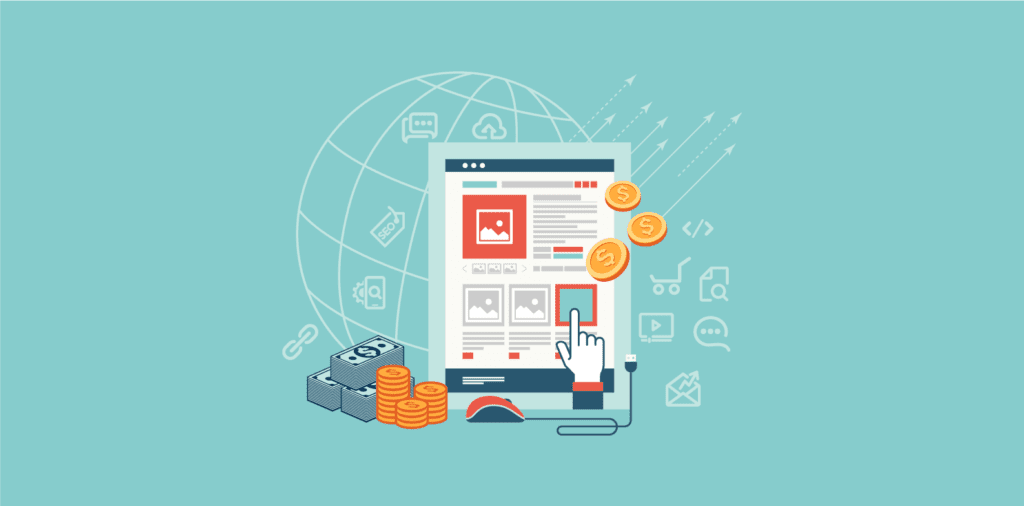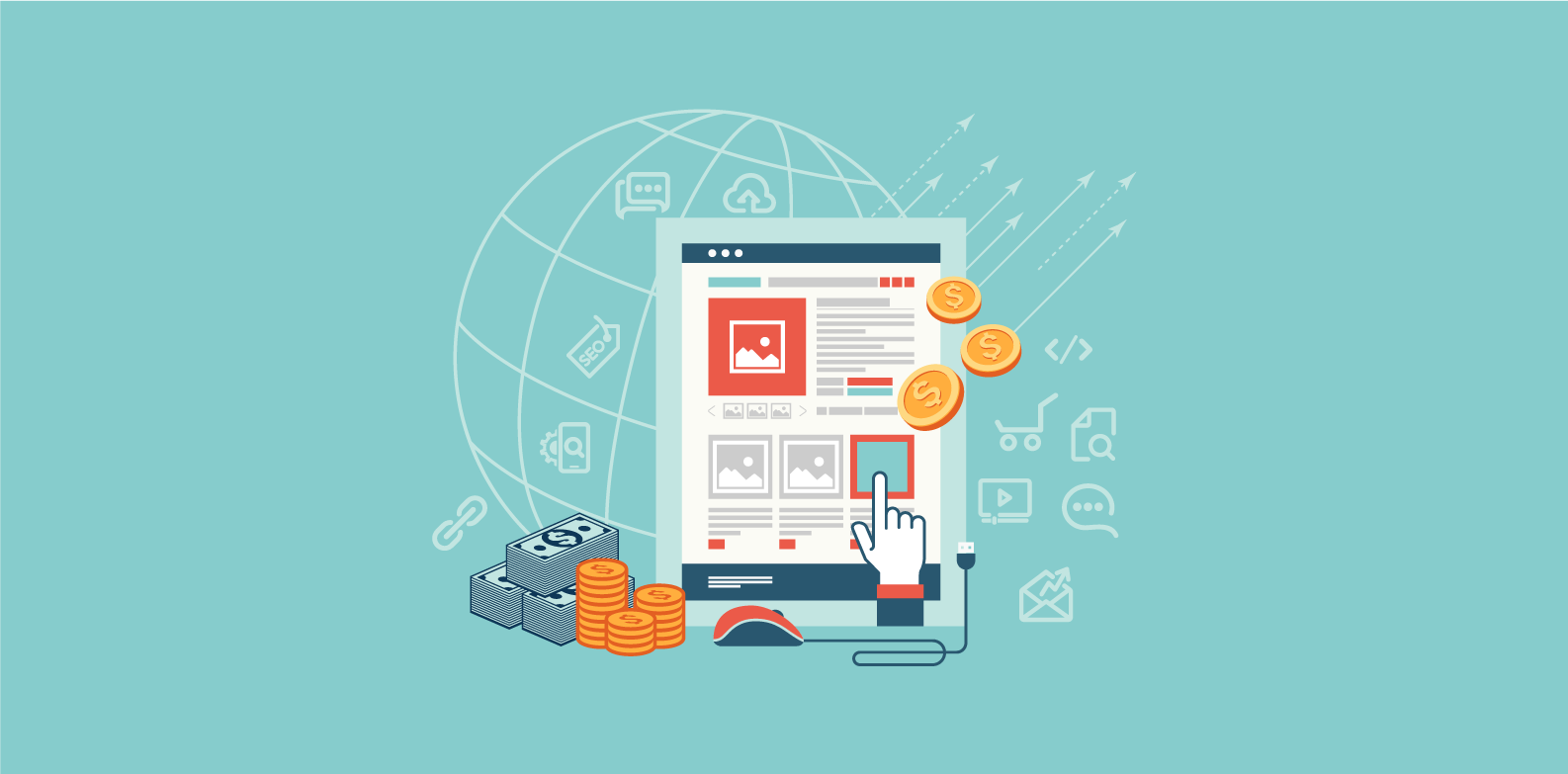 According to statistics, the average Cost-Per-Click (CPC) on Bing is far lesser on Bing than it is on Google Ads. The figure stands at-
$7.99 Dollars for Bing
$20.08 Dollars for Google
This is a remarkable differentiation, which goes to show, just how much Bing is affordable when you compare it with Google. Bing guarantees better ROIs, as the competition on Bing is lesser when compared to Google.
2. Better Leads and Conversions than Google AdWords: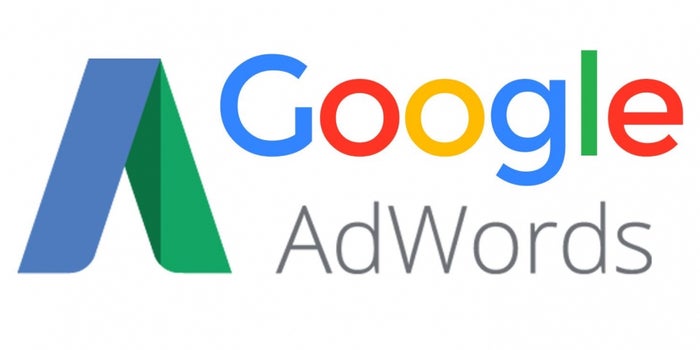 In the last point, we have already discussed how Bing offers better ROIs. However, compared to Google, the quality of leads and final conversions on Bing are also better. This is because compared to Google, Bing offers a much longer description field for ads.
Specifically, Bing offers a limit of 71 characters, compared with Google's 35 characters. This helps to convert more consumers.
3. Age Profile and Demographic Targeting:
I have already stated that 50% of Bing users are over the age of 45. This means that when you look at specific industries like Health and Medicine, Bing outperforms Google comfortably.
I feel this is where marketers and brands are not able to tap into Ning's potential. Bing search marketing is favorable towards specific businesses like Hospitals, Wellness, Senior Travel, Community Homes, and others.
4. 3 Search Engines of Bing Versus 1 of Google:
Yes. Google is the big daddy of the search engine world. However, Bing has some small tricks up its sleeves. For starters, compared to Google's search engine, Bing is there on Bing, Yahoo, and AOL.
This means that your ads get more exposure across 3 different search engine platforms. Like Google promotes its ad exposure on different company owned platforms like YouTube, Microsoft does the same too.
5. Voice Search Domination: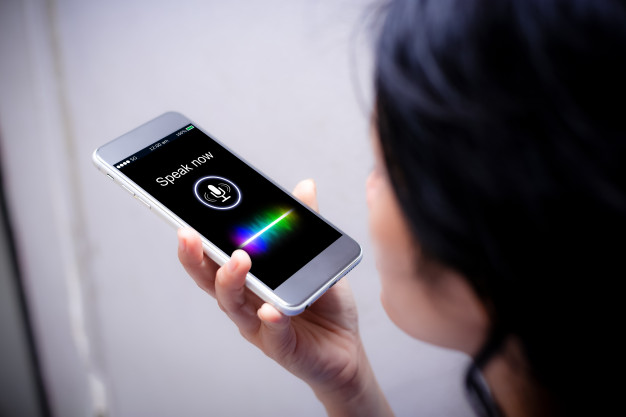 Bing search engine has the honor of working with 2 of the top 4 voice-based assistants in the world. Amazon's Echo, Microsoft's own Cortana and Apple's Siri. This is huge if you look at the amazing number of voice search pulls in.
If the future of search engine marketing is a voice, Microsoft has bet big on making Bing a front-runner to the future. By aligning itself with the future, Microsoft has ensured that Bing will keep evolving itself to suit the changing digital marketing trends.
Read more: Steps To Make Your Website Voice Search Friendly
Where does the Bing Search Engine stand with regard to Privacy and Data Invasion?
The sight of CEO, Sundar Pichai sitting in front of Congress has not painted a pretty picture for Google. In the past couple of years, Google, along with Facebook has been in the news for all the wrong reasons.
Privacy invasions and data breaches have plagued the companies costing them credibility and billions of dollars. Even though Google maintains that it is secure and not open to manipulation, many people have lost trust. This is not only true in the USA, but also in most of the European countries.
In 2019, privacy and personal data have emerged as big issues that have rocked the tech world. Just before Google's Annual I/O Conference, the Google Plus Data Leak had raised questions like-
What does Google do with user data?
Is the data sold to third parties and businesses?
What are some of the software flaws that gave out user data and information?
This is where Microsoft is slowly positioning itself as a worthy alternative. There is no direct communication from Microsoft or Bing on the privacy issue. Microsoft has rather used this communication in a much more subtle way.
If you are sick or fed up of Google's Big Company screw-ups like Diversity Memos, or flagging Gay Videos as offensive, you can join a growing tribe of over a million people!
Options like Duck Duck Go that ensure full privacy are not a complete entity in terms of their offerings. Microsoft's Bing is the only full-service entity that has not been embroiled in any data violation rumors.
Satya Nadella and the Bing Search Engine Turnaround:
The quiet and unassuming Satya Nadella has been handed the task of turning around a company that was not doing anything new. Microsoft was never cool; it was just not part of its identity. Microsoft was always about sticking to the roots kind of a success formula.
Satya Nadella ensured that like Bing, he turned around the heavy dependence of the company on hardware to software.
The growth of Microsoft's Cloud Business 'Azure' has seen rapid turnarounds. Yes, it still lags behind Amazon's Cloud, but it is still betting big on AI.
Nadella has also created a definite vision for the company from a strategic point of view.
Azure, LinkedIn, and GitHub are leading Nadella's vision of what the future might be for Microsoft.
Nadella's bunking of Nokia writing off nearly 7 billion dollars was another core decision that demonstrated his thinking.
Privacy-wise, Satya Nadella has been aggressive while speaking about issues to top business houses.
He has been known to talk about Amazon's and Google's excesses in subtle and intelligent words. This is in sharp contrast to the style of functioning that Steve Ballmer and Bill Gates had.
However, the most important change that Nadella has brought about in Microsoft is eliminating talk around 'Windows'. Under Nadella, Microsoft ushered in what is known as the 'Post-Windows Era'.
In terms of Bing Search Engine, Nadella had been instrumental in pushing Bing as default browsers in all Microsoft hardware. (The information on changing the browser is quite complicated for people over 45 years of age!)
The Future of Bing Search Engine Marketing:
Given the controversies, Google is locked in; the future definitely looks bright for Bing. Backed by Microsoft's enormous resources. Bing is doggedly pushing ahead and improving year-on-year figures.
What seemed like a joke in 2009does not seem like one in 2019. No one, not even Bing's worst critics joke about the search engine anymore.
With Microsoft continuing to dominate the PC hardware market, we will see more and more of Bing in every city, country, and continent in the world.
This is the right time for many brands and digital marketing agencies to make the transition to Bing. It is new, it is exciting, it is cheaper and it offers better ROIs.
If your brand or agency is not exploring 137 million leads every month, you are missing a lot of action.
Being a webmaster on Bing Search Engine is remarkably similar to that of Google. Bing also provides you with a set of webmaster tools like Google does.
You also have the option of exporting keywords from Google to run Bing Ad Campaigns. This means that you can continue a successful campaign on Bing.
Conclusion:
Bing search engine and search engine marketing might be the world's second favorite search engine. However, for you as a brand and an agency, it is too good an opportunity to pass up. Big is profitable, and that is a lesson for Microsoft's entire team.
Even though Bing is nowhere close to Google in terms of searches or revenues, it is slowly getting there. Even if it is not a challenge, it is emerging as a viable alternative.
I would not suggest completely abandoning Google and making the transition to Bing. I know many people who did this just for the sake of it. Like bold revolutionaries!
Gmail, Google Maps, YouTube and others have created a Google eco-system that is difficult to move beyond. However, in reality, Bing is not that bad. I found Bing Maps to be quite good in terms of accuracy and information.
It might have been a joke when it was launched in 2009. However, 'Bing It' now is starting to get a zing about it.
Maybe it is because of Satya Nadella, or Steve Ballmer, or even Bill Gates…
Read Also: