Podcasts are a new way of media, where people share knowledge with others.
In recent times, the importance of podcasts has risen significantly, and there are many factors behind it. Podcasts are the best companion for busy people who cannot sit and read something independently.
In 2008, only 22% of the US population knew about podcasts, which has increased to 78% by 2020.
Moreover, the demand for podcast creators and apps has also risen exponentially.
A podcast can be made and published by anyone, but it takes a significant amount of effort to make your podcast successful on the internet.
In this post, we will share a few tried and tested tips to grow big with your podcast series.
Top 7 Tips to make your podcast successful:
Before you start following the recommendations of great podcasters, you should know what it takes to create a good podcast.
The content should be relatable to the title, and all information should be delivered concisely.
Should not be time-consuming, and it is easy to digest.
Audio quality must be crisp, and listeners need not strain their ears.
Should stick to the topic throughout the length of the podcast.
Can be easily found on all platforms.
Should keep in mind the listeners' diverted focus.
In the following section, we have highlighted some of the most successful tips that you can use to make your podcast successful.
Without any further ado, let's dive right in.
1. Decide a niche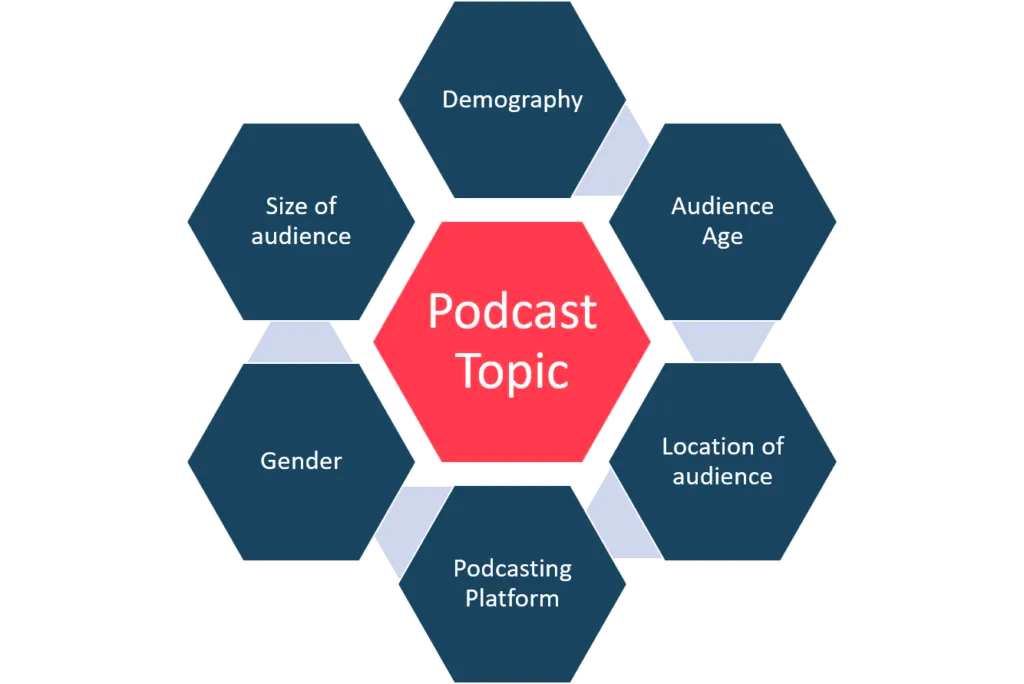 As the podcasting industry is growing, an increasing number of people are trying to establish themselves. There will be tons of podcasts on platforms with topics similar to yours. As a result, you may miss out on the Wow factor and not receive as warm a response you expected.
It's important to develop a podcast that makes you stand out from other podcasters. You can look at the options available for making podcasts and choose a topic you feel comfortable with or you are passionate about exploring.
The easiest way to stand out while creating podcasts is by choosing a niche that has not become mainstream yet or in which you have already gained mastery. Also, it is very important to select a topic that has a sizable audience.
2. Use good equipment
To create a quality podcast, you need to have a good set of equipment.
If you are a hobbyist podcaster, you can start creating a podcast with your phone's mic, but if you want to go big, you'll need better equipment.
If you are just starting out, understandably, podcast recording equipment can be quite difficult to sieve through. There is a lot of recording equipment available in the market, but that doesn't mean that you will need to get them all. The most essential things you would need are a computer and a microphone.
There are plenty of podcast recording starter kit recommendations available on the web and you can check them out anytime.
3. Make your podcasts accessible to everyone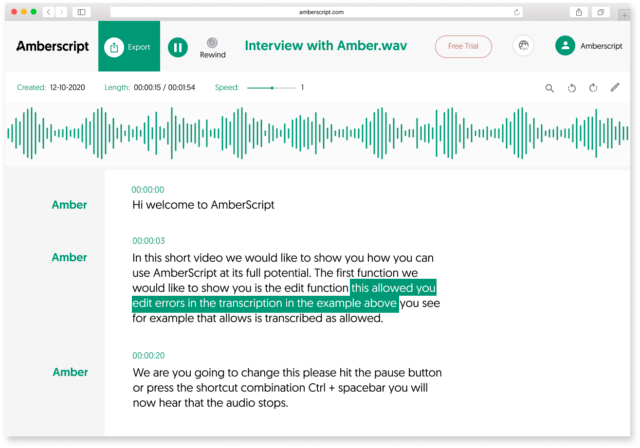 One of the critical steps to making your podcast successful with your target audience is by making it accessible for everyone.
Make sure to create transcripts for all your audio podcasts for the hearing impaired. There are plenty of tools available which allow you to transcribe m4a to text.
If you have a video podcast, you need to make sure that you provide audio descriptions for all your visual content so that they can be easily accessed by the visual-impaired or those with low vision.
4. Stick to your mastery
When starting your podcast series, it's best to talk about topics that you are comfortable with…
During the planning of your podcast, understand your strengths, and try to revolve your podcasts around them. Sticking to your expertise will give you more matter to speak about, and you can provide valuable content to your audience.
Moreover, when you stick to your strengths, you'll require less research, and you can create more podcasts in less time.
If there's a need to do an episode far from your strengths, make sure that you do good research to avoid any embarrassment. You can easily add or cut out unnecessary parts if you don't do live podcasts. Rather than going through the hassles, stick to the things you like to talk about, and your journey will be far easier.
The best thing you can do to build a successful podcast series is to revolve your podcast around your industry and strengths. If you come from a software development or IT project management background and wish to start a podcast, you should focus on imparting knowledge about software engineering and other tech-related things.
In the same way, if you hail from a finance background, it's better to stick to this and teach people about stocks, investing, saving, and personal finance.
5. Be consistent
If you want to have a successful podcast series, you'll need patience and consistency. A good podcast is incomplete without these two qualities.
Determine a posting schedule you can commit to, and once you've finalized it, make sure that you follow it to the letter.
To grow your podcast audience quickly, you need to build trust among your audience, and you can do it easily by being consistent in the quality and content of your podcasts. Getting your listeners hooked to your production is the ideal way to grow a podcast series effectively.
Once you've built an audience base, know that you are in a relationship with your audience, and you need to give them enough time to keep them coming back to you.
Many podcasters complain about their podcasts not growing, but hardly they know the power of being consistent. Being inconsistent in your podcast posting schedules will cost you severely, and people will start leaving your channel soon.
Be a support for your audience in their commute or alone time by uploading podcasts regularly, and your podcast will become successful soon.
6. Promote your podcast
The easiest way to make your podcast successful is by promoting it. For that, you need to leverage Search Engine Optimization (SEO) techniques and social media.
Understand that podcasts with keywords in their title, meta descriptions, and other readable content get ranked higher in the podcasting platforms and apps.
If you have been in the podcast business for a long time, you'll have considerable people looking for you on social media platforms. When you create an account on leading social media channels for your business, you can promote your podcasts there too to increase your visibility.
Always try to do deep keyword research for all your podcast episodes, and add keywords naturally into your podcast content. Doing so will provide you an edge against other podcasters on the internet, and search engine crawlers will also rank you higher because of relevance in content and keywords.
Bonus Tip: It is always recommended not to over-promote your podcast or stuff it with too many keywords. It can negatively impact your rankings, and you'll lose your credibility in the process.
Related Resource: How To Ace Your Content Creation Strategy For Social Media?
7. Stick to a length
Creating a successful podcast relies largely on the length of the episode.
While creating a podcast script, ensure that you stick to a sweet length.
As a successful podcaster, you should know that when people listen to your podcast, they are often multitasking and use the podcast to gain some knowledge on the way. When the attention is already diverted, it becomes important to consider the length of your podcast episodes.
When you are creating an informational podcast, your audience will listen to you attentively for 10 to 15 minutes only. If you want to keep your audience on the seat, you'll need to ensure that your podcast format is entertaining enough and it is just time-consuming for your audience.
Bonus tip: Keep improving & exploring
No matter how good your podcast is, there will always be some room for improvement. Keeping this in mind, spend time behind working on the growth areas.
Getting feedback and acting on them is the most straightforward way to improve your podcast.
The best thing you can do while looking for improvements in your process is to experiment with newer items. As you keep experimenting, you will get an idea of the kind of podcasts that will suit your requirements better.
Always be open to receiving feedback from your audience.
Another great way of improving your podcasts is by researching what your competition is doing in a similar space and focusing on providing more value from your podcasts to the audience. Nothing can hinder your success as a top podcaster once you've mastered this loop of experimenting and improving.
Finally, try to work smarter not harder. There are various tools out there which are going to help you create professional and high-quality content without spending too much time. For example, Murf's powerful text to voice generator offers a selection of 100% natural-sounding AI voices in 20 languages to make professional voice overs which can be used for your podcast intros and outros. Another AI-powered platform worth exploring is Descript. It helps podcasters produce more professional-sounding audio files by automatically transcribing, editing, and publishing episodes.
Conclusion
Trust us when we say this, but no one can actually start uploading successful podcasts from their first try.
As with all other things, creating successful podcasts is an art, and you'll master it gradually when you stick to your strategies.
If you've just started your podcast journey, have patience, and keep experimenting with new ideas. Creating your own niche and building a loyal audience is the best thing you can do to grow your podcast series.
Let us know in the Comments section below what tips you would like to add to the above list to make your podcast successful.
Read Also: