Brand image is essential in maintaining business integrity, whether you are a small business owner or a large corporation representative. However, even the most prominent brand needs to revisit and revamp its personality. Rebranding is a widespread business move that can help ease the transition to a different market or offer a new direction for your company.
Let's see first what rebranding means.
What Is Rebranding?
Rebranding is a process of changing the corporate image of an organization. This is a marketing strategy of giving new names, and symbols and changing the designs of already existing brands. The idea which is working behind the rebranding is to create a separate identity for the brands and create unique identifications.
Corporate organizations are doing that to recreate their brand name and increase the brand value of their organizations. For generating marketing strategies, rebranding techniques are always helping.
If you like to create different identities from the rest of your competitors. Rebranding techniques are the best way to be one step ahead of your competitors. And also building the brand names.
Two types of rebranding are used by the companies. One is proactive and reactive rebranding. Rebranding techniques are more like bringing fresh air to your business. And rebrandings sometimes work as a makeover and help to bring back the interest of the customers.
Are Branding And Rebranding The Same?
No branding and rebranding are the same. Branding works like the individual recognition of a company. Branding is more like the first step after endorsing the brand. Through branding, people are going to be aware of brands and know the names of the brands. Then comes rebranding work.
Rebranding is making changes in the branding works. And present the brand to the customers. Through rebranding, new terms are used to describe the existing brands and also make the necessary changes through the designs and brands. These works are more like presenting the old person after giving the makeover of a nice dress and clothes.
What Are The Reasons For Rebranding?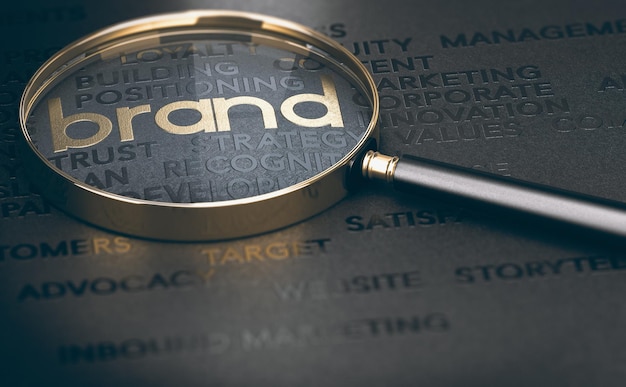 While one main reason for making a change in business, the motivation behind rebranding is usually a combination of various factors. When should you start rebranding?
Here are a few reasons for a corporate rebrand.
1. Improve Your Bottom Line
Rebranding can help you engage with a new audience and win fresh customers from your target demographics, helping you to improve your bottom line. 
The rebranding ROI is that a powerful brand attracts more clients who are willing to pay more and purchase more often at a lower cost per acquisition.
2. Outdated Brand
While every branding has a shelf life that should last for quite a while, it will eventually need to be rebranded. An outdated brand means more than just the logs or color. Maybe your competitors have outsmarted you at the store level, or your packaging needs to include the mark.
Understanding how your brand stands out from the competition is essential for a product line review with your merchant. A brand revamp can go a long way in attracting the attention of new customers and making them understand your value proportion.
3. Changing Market
Markets change, grow, and mature just like a business. Maybe your prospective customers have changed over the years, and it's time for your brand to adapt to your market and audience changes. 
Rebranding is the key when your business enters a new market, either due to a new product line or an extension of services. Brands usually expand their expertise to multiple markets, but markets also change on their own.
4. New CEO
A new CEO can lead to major organizational changes influencing the business's direction. For instance, following the return of Steve Jobs in 1997, Apple had to change in order to hold out. 
Steve arbitrated in picking a new log, ranging from the rainbow-colored apple to a more modern golden variant. He also steered the company's shift into the modern era.
5. Mergers, Demergers, And Acquisition
Changes in company ownership, such as mergers, demergers, and acquisitions, will usually trigger a rebranding. For instance, a company that has split off will be required to create its own new brand to make it apparent that it is no longer part of the organization. 
There is more flexibility when it comes to mergers and acquisitions. Here, there is an opportunity for a new company to rebrand completely, but sometimes the business's name is maintained.
What Are The Pros And Cons Of Rebranding?
The rebranding works well for many corporate brands. Are rebranding works well for every type of industry and the corporate sectors? This is a million-dollar question.
Let's see what the advantages and disadvantages of brand rebranding are.
Pros Of Rebranding
Here are some of the advantages of rebranding works.
Rebranding can bring fresh air and life into the company.

It creates the opportunity to generate multiple fresh leads.

Rebranding conveys messages to new consumers.

If your brand is lagging behind you can catch up with the new marketing opportunities.

These techniques allow you to reach a new market of a new demographic
Cons Of Rebranding
Here are some of the disadvantages of rebranding works.
Rebranding is a large financial investment for the company.

Rebranding sometimes looks pretty confusing. Often consumers can't match the brands.

Rebranding efforts are risky. If you make any slightest mistakes, there is a chance of loss.

For a big brand, rebranding is riskier.
Endnote
Rebranding can be costly, but it can pay off in major ways. You should consider rebranding for many reasons, but each requires a disparate strategy to ensure emphasis is placed in the right places. Consider conducting a brand audit to get the insight you need to make the right step for your business. What is your opinion about corporate rebranding? Remember to share your opinion through the comment sections.
Additionals: