Target customers may change or seek new things; if you want to still be in business, you'll have to change too. And for this type of work, the rebrand works always going to give you more profit without harming the SEO.
This change may mean changing your brand's elements until everything perfectly suits your brand and target audience.
The process may be a lot for your business as it messes up your search engine rankings.
Harming your SEO is a massive setback as it may affect your brand awareness, visibility, and website traffic, eventually leading to low conversion rates. So now you know the answer to what is a rebrand.
We've discussed ways to rebrand your business without harming your SEO in this blog.
What Is Branding? And Why Is It Important?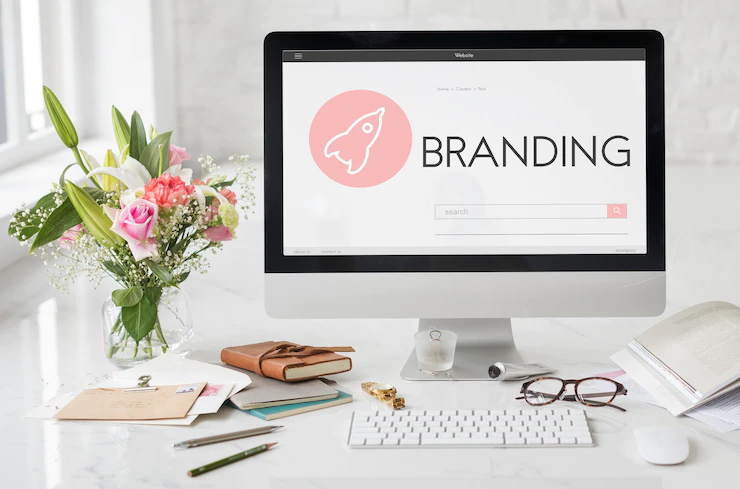 Branding is what makes you stand out from your sea of competitors. It is what you represent as a business. It is beyond essential elements such as logos, colors, and other typography. The rebrand is always going to improve your business statics but without harming your business.
Branding is the creative entirety of your brand. It consists of your story, the creative elements of your brand, and what your brand represents.
There are many facets of branding. Your branding defines your brand identity and personality.
It is the difference between a company that just sells and a company that turns its customers into a community of brand evangelists. Branding focuses on the people rather than just the product.
Branding doesn't just happen. It takes effort, time, research, and a great strategy to create a brand that resonates with your audience.
Branding is essential for so many reasons.
Branding is vitally essential, given its overall effect on your organization. Whether done well, branding can influence how people view your company, encourage new business, and boost brand value. However, it can also have the opposite effect.
Below are a few strong reasons you should value branding in your business.
1. It Connects Your Brand To Your Audience
By developing your brand, you establish a strong connection with clients, staff members, and the general public.
This connection develops gradually over time, but it begins with building a solid reputation, getting to know your audience, and ultimately coming up with memorable methods to speak to them.
2. Branding Makes For Loyal Employees And Customers
Strong branding produces customer loyalty.
Customers loyal to you will stand by you through good and bad times. They'll share a motivating message with those they know. Their influence will attract more clients to your business.
3. Branding Improves Trust
A company's most valuable asset is the audience's trust, but it's not always simple to earn. A company that lacks essential branding components will find it more challenging to win over customers.
You probably already know which company you would trust more if you had to select one that has distinct, expert-looking branding and one that hasn't.
Potential clients will see that you invested time and effort into building your brand by seeing this as an investment in the advancement of your company.
4. Branding Increases Your Audience And Reach
It won't be difficult for a solid brand to generate referral business.
Customers are more inclined to do business with you if your firm has strong branding because of the familiarity and implied dependability of employing a name they know and trust.
Once a brand is well-known, word-of-mouth marketing will be the business's most powerful and successful strategy.
Why Do You May Need To Rebrand?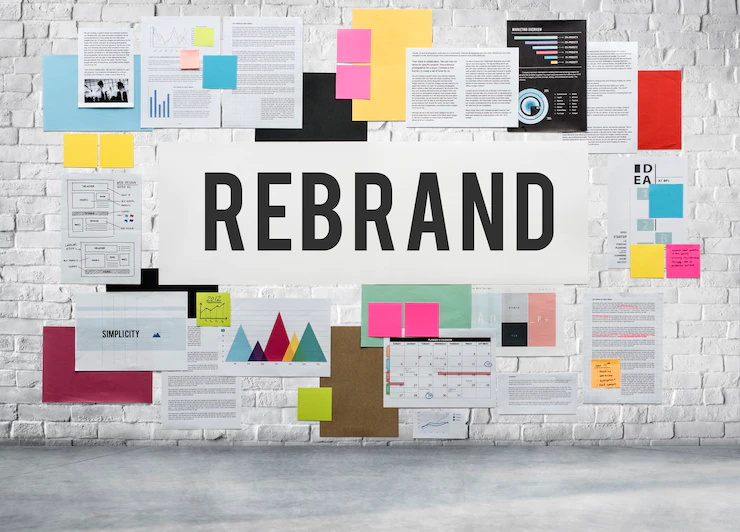 This article by Attest on rebranding already serves as a complete guide for rebranding and why you may need a rebranding.
However, here are a few reasons why you may want to consider giving your brand a different look;
1. The Need For Changes
Businesses occasionally just want to try something new. A company may only desire to refresh its image to energize its clientele.
2. Expansion Of Business Scope
A corporation may rebrand to better align with its new business strategy if it aims to sell new goods and services.
Customers won't merely think of the company when they think of its previous goods and services; instead, they will have a completely different perception of it.
3. To Enhance The Value Of Your Business
The brand is the result of the branding process and includes the associated reputation and value. A strong reputation translates into a strong brand, which translates into value. This value can take various forms, such as price premiums, influence, etc.
In addition to having financial value, a company's brand is an asset that must have its line item on the balance sheet because it boosts the company's overall value.
The Importance Of SEO For Your Business: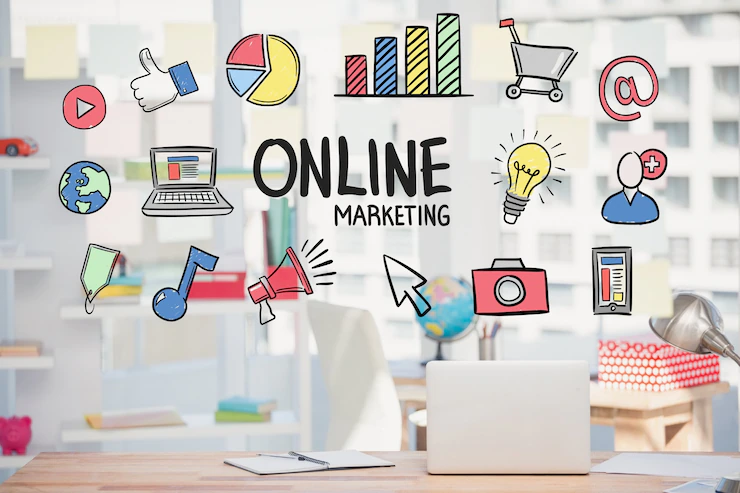 Search Engine Optimisation (SEO) is a vital tool in the world of digital marketing.
It comprises various components (such as keywords, content, backlink building, etc.), and understanding what each one is and how it functions is essential to understanding why SEO is so crucial.
Here are several massive benefits of SEO,
1. Establishes Authenticity And Reliability
People see a website that performs well in search engine results as high quality and reliable, enhancing your company's credibility.
2. Helps To Edge Out Competition
You should invest in SEO because it's likely that your rivals will.
SEO specialists are frequently outperforming their rivals and expanding their market share by higher ranking positions in the search engine.
You cannot afford not to be on the first page of Google search results, especially if your competitors are. Results on the first page of a Google search receive over 90% of visitors.
3. Extends Your Reach
While most marketing initiatives concentrate on the specific targeted market, SEO also can assist you in drawing any interested parties at any given time, regardless of where they are in the purchase process.
You can draw in more potential customers who could be curious about doing business with you. If your target keywords rather than demographics like you do with PPC or social media advertising.
How To Rebrand Without Harming Your SEO?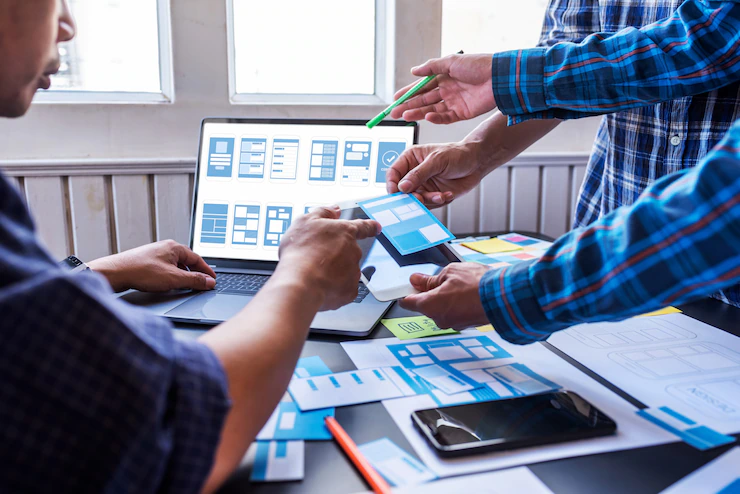 Before rebranding, it is vital to research and have a complete stock of what you need to work on as regards your SEO. You can start by conducting an SEO audit, noting where you are in terms of SEO, and knowing how to improve on it.
Back up all the information about your current site and check your data after rebranding to ensure there are no disparities or decreases in site rankings.
If you want to keep your SEO safe and untouched, even in the process of rebranding your business, here are a few essential things to keep in mind
1. Maintain Your Domain Name
Imagine changing your company's branding after you've made a name for yourself in the industry.
It certainly sounds ominous. As terrifying as that may sound, it is also tricky.
Changing your domain name is the most pronouncedly detrimental effect on your Google results.
Why? This is because all the SEO link juice you have accumulated over the years is included in your domain name.
2. Repurpose Or Edit Existing Content
When redirecting, preserving content is crucial, especially if you're changing the site's overall appearance or structure.
For the redirects to function correctly, for instance, if you are combining pages, it is essential to include pertinent keywords or elements associated with each page.
Google decides a redirected page is unrelated to the final destination page and issues a 404 error, it would defeat the goal of your redirect, and you will lose all SEO value
3. Keep Your Content
One of the key elements affecting your SEO is content. Because of this, you must pay extra attention to the content while rebranding your company.
Even when redesigning your website, strive to maintain as much of the original material as you can.
4. Maintain Your URL
Your clients will value familiarity. Because of this, you must maintain the URL structure of your old website.
The best strategy is to use a crawler to map the current website.
Map all of the existing URLs to the new links after that. The 301 redirects will establish the authority of your new website.
After you've finished revamping the website, have it crawled to compare the new site's structure to the old one.
5. Update Google Search Console
The first step to take: Add your new website to Google Search Console. Utilizing the same Google account is advised. You will then need to confirm it.
Afterward, go to Google's "Change of Address" option to reroute traffic.
In addition, you must keep track of every SEO metric related to the previous website, including the number of backlinks, keyword position, traffic, citations, and mentions.
These KPIs will act as a baseline and enable you to keep track of any advancements made on the new website.
Here are a few essential things you should also pay close attention to:
Keep track of the website traffic that comes to the new one: Your traffic should continue to grow if everything is going according to plan.
On your new website, look for 404s and crawl issues. If you locate any, make the necessary repairs right away.
Check your profile of backlinks: For your new material, you can conduct a second round of marketing for link updates through direct interactions and/or outreach efforts.
More importantly, keep promoting your new brand.
Wrapping It Up
Rebranding your business entails a lot of responsibilities, and you wouldn't be far from the truth to think that it can be a pretty daunting task.
Coupled with this pressure comes the need to not mess up your SEO and drop in Google rankings. However, using these suggestions, you may simplify the process and keep your SEO ranks after rebranding.
Read Also: