Google Analytics is an essential tool for online advertisers, digital marketers, and people who take help from Google to target potential consumers. There are many people who have been using Google Analytics for so many years but still do not know all the features. One of the common questions that people ask is: what feature collects company-specific data such as member status?
Most people know this answer, but they have a confusion regarding the answer. Here are the four common answers that most people give.
Event Tracking
Custom Filter
Custom Dimension
Custom Metric
And the correct answer is Custom Dimension. Let's dive into the explanation.
Custom Dimension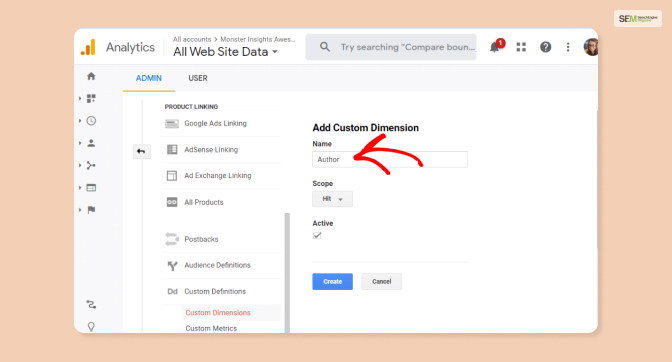 So, you know the answer is Custom Dimension. But, if I ask you why, can you tell me? If not, then here is the explanation of it.
For most instances, you can use the pre-chosen metrics or the custom metrics like events to track your data and screen views. When you use the custom dimensions, it will help you to track all the important metrics that are based on your needs.
There are other reasons to use custom dimensions as well. First of all, you can use it for custom reports as primary dimensions. You can also use it as secondary dimensions and for segmenting the standard reports. Through the feature, you can customize the dimension, and it allows you to combine Analytics and non-Analytics data together.
Suppose there is a need to track the statuses of different members and then combine those with Analytics data. You can do that with custom dimensions. The Analytics data can be gender or anything else. When you do this, you will be able to see how many members you have of a certain gender.
Read More: Your Small Business Guide to Google Analytics (Info-graphic)
What Is Event Tracking?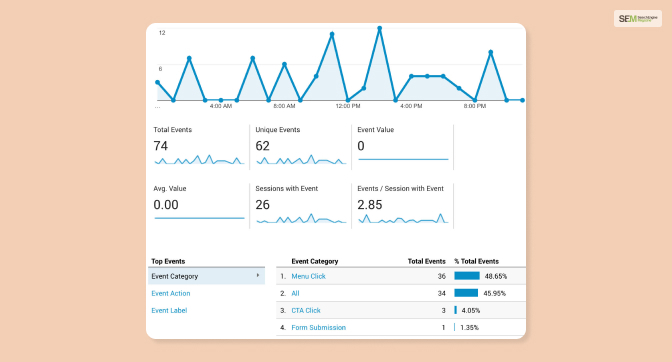 Suppose there is an audience who is surfing your website. So, in that case, event tracking allows you to track events that the audience is undertaking. The feature is one of the most used in Google Analytics, as this feature allows businesses to identify audiences' behavior, allow accurate measurement, understand traffic flow, and learn about engagement rates. So, if you are into web marketing, then this feature is a must to know for improving the pathways.
What Is Custom Filter?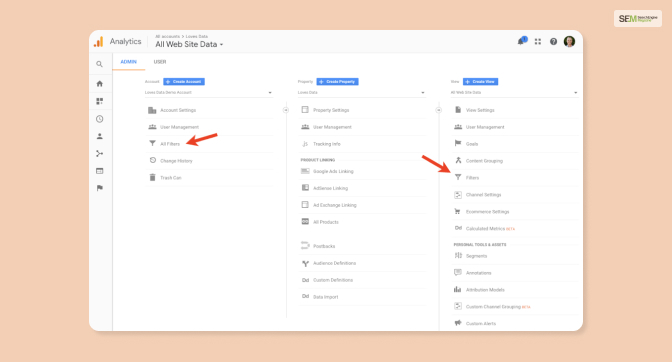 The custom filter allows you to create filters while using them at the account level. You can then apply them to one or more views. First of all, it will enable you to make filters at different levels that you want, and secondly, it helps you to manage account level filters as well. There are certain permissions that you must know. You can create or edit filters both at the view level and account level. Also, you can apply them to any view while you are in the account.
What Is Custom Metric?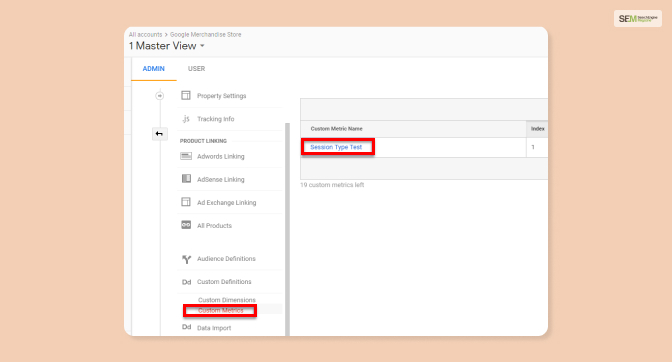 So, what exactly are custom metrics? You must know that metrics and dimensions are two default features in your Analytics account. These two features can not be created. Custom metrics work almost like custom dimensions. It helps you to analyze data that are not automatically tracked or analyzed by the Analytics. You can also combine Analytics and non-Analytics data. Custom metrics also help you to track progress. The feature is very flexible, and most importantly, it makes the custom reports easy to read.
Read More: Which Default Traffic Source Dimensions Does Google Analytics Report For Each Website Visitor
Frequently Asked Question! (FAQs):
Here are some interesting questions and answers that are related to this topic.
Q1. What Is A Metric In Google Analytics?
Ans: Metrics are basically quantitative measurements. The total number of sessions is the metric session. So, the metric session or page is the average number of viewed pages per session. When it comes to Analytics, the table shows the metrics in columns and dimension values in rows.
Q2. What Feature Would Be Used To Collect How Many Times Users Downloaded A Product Catalogue Answer?
Ans: When it comes to collecting data regarding downloaded catalogues, the most common way to do that is Google Analytics. But how do you do that? Here are the steps that you need to follow. First, go to Behavior, next Events, and finally, Product Catalog. But, the feature doesn't provide you with a lot of data on the performance of your product catalogue.
Q3. Which Feature Allows You To Track What Search Terms Customers Use To Find Products On Your Website?
Ans: When it comes to tracking search terms that customers use, there is a feature in Google Analytics. The feature is called the site search feature. The feature tells the users about the customer and what they are looking for. The feature does this action by analyzing the search terms that the customers enter in their search bar.
Q4. What Part Of The Website Can Be Used To Easily Search For What The User Is Looking For?
Ans: There is almost every browser that allows its users to perform a web search through their address bar. But, not every browser does this. Other browsers have a different search bar to perform a web search. You may find this next to the address bar. You can simply type the keyword you are looking for and then press the enter button to run the search.
Q5. What Are The 4 Main Reports In Google Analytics?
Ans: Google Analytics is an essential tool for Google advertisers, digital marketers, and people who use Google for marketing purposes. Anyone with the browser can use Google Analytics as well as the data from it. So, when you are using Google Analytics, these are the four most helpful reports that content marketing covers,

• Conversions
• Traffic from Organic Search
• Navigation Summary
• Traffic
Final Words
I hope now you have got the answer of what feature collects company-specific data such as member status?
So, next time someone asks you this question, you will not only give the answer, but you will tell all the aspects of Custom Dimension. Also, explain to them the custom metrics as well, because this will help them to understand the topic better. Google Analytics is an OCEAN, the more you dive into it, the more you will get to know about it.
If you have any questions, feel free to ask in the comment section below.
Thank You.
Read Also: