How to a start food business from home in India you planning to turn your cooking hobby into a full-time business? The secret is to learn how to start a food business from home in India. There are a few tips that you need to check out before you can get started. Like any other business, you need to take a strategic approach in this line of business. 
Maybe you have received so many compliments for your cupcakes. As a result, your friends could be requesting you to become their personal chef during their special occasions. In such a case, one of the best ways to earn extra money would be a home-based cooking business. It is very good when you do something that you enjoy most. 
However, most people struggle with the idea of how to start a small fast-food business in India. Did you know that bottling home-made barbecue sauces or frosting cakes can be more fun than even working? Even when doing a home-based food business, just know that it is still a business. 
How to Start Food Business From Home in India
If you enjoy baking or cooking, learning how to start a food business from home is an excellent way of combining your hobby with a career. Like any other business, you need a lot of planning and research to start a home-based business. You will also need additional inspections, permits, and marketing strategies before you are allowed to start making a sale. Here are some of the tips on how to start a food business from home in India. 
Chose a Niche 
Decide on the type of food that you would like to sell and how you will do it. There are so many food-related business alternatives in India like baked goods, meal delivery services, and catering. You can also focus on a specific niche market like catering weddings, food delivery for new mothers, selling baked products through the local stores or coffee shops among others. Choose the niche that you enjoy most and concentrate on it. 
Conduct a Market Research
Research is critical before you start a home-based food business in India because it is an industry that is highly competitive. Attend business networking events like those that are run by Score, Small Business Development Centers, or the Local Chamber of Commerce. It will give you the opportunity of picking the brains of local business individuals in India's food industry. The knowledge will help you to know what works and what does not work. 
If you can't carry out comprehensive market research, you can use the people you know and your friends in testing the food recipes. Every single feedback that you get from these people can be of great help. It will help you to learn more about how to start a food delivery business from home. 
Prepare a Business Plan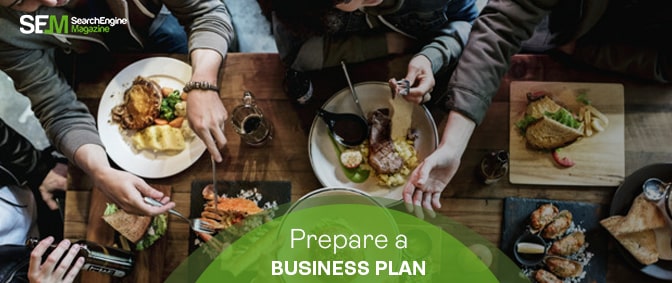 The business plan that you prepare shouldn't be extra formal. It gives you a rough idea about your home food business and allows you to concentrate on accomplishing the plan. The document is also crucial if you need some financial backing as it will inform the investors about your financial outlook and overall business strategy. There are so many business professionals in India who can help you to write a business plan. These people can also help you to get a license for selling homemade food in India. 
Permits and Licenses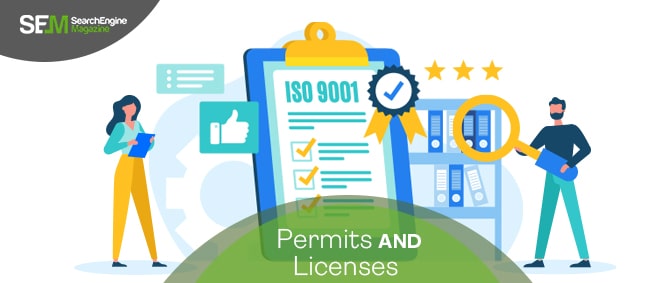 You should check out with the local authorities to confirm if it is legal to run a food business from home. If not, you will have to choose but to rent professional kitchen space. The cooking facilities should also pass all the cleanliness requirements of the state. You need to check with the relevant authorities for all the specifics. 
It means that you should separate your personal kitchen from your business kitchen completely. You should not use the utensils that are in your personal kitchen for professional use. Take some food courses that are required by the state to get a better understanding of all these requirements. You will need a resale license and a business license to help you purchase the ingredients on wholesale tax-free. Do more research on how to get a food license to help you run a legit business.
Learn Your State and Country Requirements & Regulations
You need to establish the rules of running a home-based business in your region. You need to meet a certain criterion before you are allowed to run a home-based business at home. Remember you will be selling food to the public and you cannot leave anything to chances. Check on the local and state requirements on how to start a food business from home in India. Some elements to look at include business permitting and licensing, zoning, safety requirements to name a few. Failure to do so will jeopardize your ability to produce food for sale from home. 
1. Your Home Food Business Needs a Market to Succeed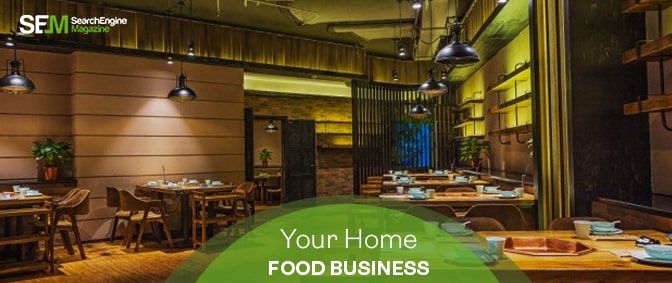 You may have the tastiest dry rub and best cupcakes in the market but you won't make any revenue unless you have a market for these products. It is recommended to do some focus groups, use inexpensive packaging to make small batches, sell your products in a few retail stores before you can fully invest in the business. You will get some of the best fast-food business ideas in India to try out. 
2. Purchase the Necessary Equipment 
After learning how to start a food home business in India, it is time to start the business. Buy the food-making ingredients and equipment from a reputable store. It depends on the type of food that you want to make and it can include things like measuring items, spoons, mixers, baking dishes, bowls, and other utensils. You should store them separately from your personal items just like the food ingredients themselves. If you will be selling your food products through the stores, buy packaging materials for wrapping the food items.  
In case there are labeling laws in your state, create ingredients levels using a computer and stick them on your food packages. You can get more details on the same from the city's Public Health Department. If you work as a caterer, buy bowls, serving trays, and other items that are nice for public events. It will help you to navigate through the process of how to start food business from home in India easily. 
3. Conduct Your Food Business as a Legal Entity 
Most people build home-based businesses out of a hobby. As a result, we have entrepreneurs who continue to run these businesses casually. Always learn to run your business as a company and not as yourself even if you are running it from home. Well managed legal entities keep the company liabilities from the individual owner's assets. You also need to carry insurance for your business, keep personal accounts different from business accounts, and register all products as trademarks under your business name. 
4. If Necessary, Hire Professionals 
You could have taken accounting classes or designed a website for the homeowners' association. It will allow you to gain more skills on how to sell homemade food products online in India. However, it is wise to hire professionals for those tasks that are outside your area of expertise. Even though you can handle some of these tasks, it is better to spend your time growing your business. You will also get higher quality results when you bring in professionals. 
5. Put All Things in Writing 
To protect your business and yourself in the future, you need to put all the work for hire provisions and relationships in writing. It should also be the case if family and friends who have assisted you with the capital investment for starting your business. 
If you involve other people to create or prepare the product, you need to assign any ownership rights that they may have to the business. You also need to provide for all the vendors including the web designers. This is one of the things that most people overlook when learning how to start food business from home in India. The fact that you are running the business from home is not a ticket to take anything for granted. 
6. Have a Professional Image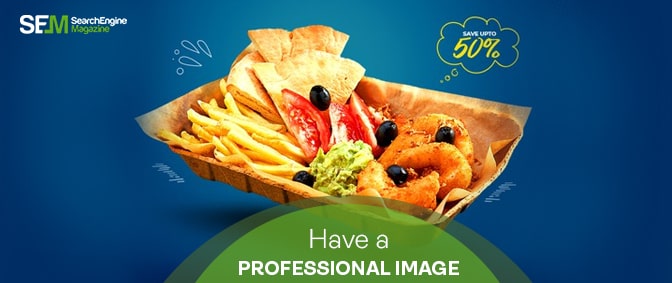 This element goes a long way in building your home-based food brand. Even if you are preparing the food in one room and your kids are handling their homework in the next room, you should give your entity a polished and established look. Make sure your brand has a professional-looking website, business cards, and brochures. All the packaging for your products should be professional and reflect the image of your company. 
7. Your Phone Won't Magically Ring with Orders 
Most home-based food entrepreneurs in India imagine that because people love their products, they will be clamoring to purchase them. In fact, this is among the biggest mistakes that those who run a food business from home make. You have to spread the word about your food business. Invest as much as you can in public relations, advertising, and marketing right out of your gate. You will win big as you learn how to start a food business from home in India. 
Tap into your current friends and attend business networking events in order to get some mentors. It is one of the best ways to help you get your first clients. You can also give out some free food samples at the farmer's market and local fairs. 
You can also use social media platforms like Instagram, Facebook, and many more. You can also go for an eCommerce business with a platform such as Shopify. Print several pictures of your products and include the recipes that you use to make your food. Lastly, the pitch to focus groups and supermarkets directly. Customers will want to check whether you have a focused strategy and plan for your home food business. You have to make sure that your food products fit on the shelf space of your customers. 
8. Pricing Can Differentiate Success and Failure 
You should spend some time to research comparable products and determine your cost before you set the price. For a start, most people price their food products depending on the cost of the ingredients but forget to include their time in the pricing. With time, you will realize that not all cooking jobs are the same. 
If you bake something that taking several hours to be ready, you won't make a profit by only adding $20 to the cost of ingredients. Make sure you include your time on the cost factor. It is good to weigh all the factors before determining how to start food business from home in India. 
If your price too low, your home business will not break even. On the contrary, if your pricing is too high, you risk losing your customer base. You need to get and attract customers at a reasonable profit. Therefore, it is not an easy task to determine the best prices. 
9. Realize That Material Prices Fluctuate 
Prices for the ingredients that you use daily like eggs, butter, flour, and many more are never static. These prices fluctuate depending on the events in the industry or economy. It is crucial that as you price your products, make sure you leave some room for these fluctuations. You should be able to revisit it from time to time to see how it fluctuates. 
10. You Can Save a Lot by Purchasing in Bulk
This is the last tip on how to start food business from home in India. Most people only buy the ingredients that they require for that particular week. However, it is not an economical move in any way. It is good to buy these products in bulk as you will get some discounts for wholesale prices. It will help you to save a lot of money in the long run. 
FAQ
1.What Type Of License Is Required To Sell Homemade Food In India?
Yes, when you want to sell any type of food, it is homemade or factory-made. Every time you go to require a license to sell your food. This license is working as the certification for your food quality. 
First, you have to register with FSSAI to earn a food selling certificate. If you wish to sell your food online, this one certification will be enough for you. Still, you will also require the same certification and trading licenses for large factory establishments.
2.What Permit Required To Start A Small Food Business From Home?
These permit terms are conditions are variable and depending upon the country's norms and the protocol. But everywhere, you will need to get a permit from the country health department. 
This permit allows you to operate a home-based food business. And you have to apply for separate category permits to sell your food from a shop or home located business.
Conclusion 
This article presents useful tips on how to start food business from home in India. The secret is just having a passion for cooking. With this in mind, all the other things will just follow suit.