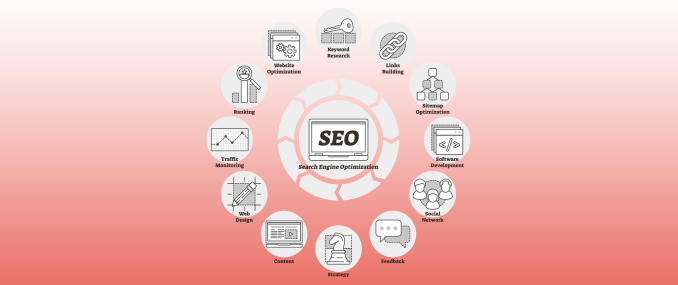 Are you in the process of choosing your next SEO firm? SEO is an integral component of the digital marketing campaign. Everyone wants a website that attracts a massive volume of traffic every month. Search engine optimization (SEO) should be a top priority to achieve this objective.
The internet has a lot of information about SEO techniques and strategies. This info can make you believe that you have all it takes to run a successful SEO campaign for your website. However, there is so much that comes with the Search Engine Optimization process.
Therefore, it is a wise decision to leave this task in the hands of professionals. The challenge is that not all agencies deliver similar results. Consequently, you have to be extremely careful when choosing your next SEO firm.
Having a lot of SEO knowledge is not the only requirement to get your site to the top of SERPs. You may put a lot of dedication and effort into your SEO Campaigns. However, you will still need the services of a professional SEO company to succeed.
SEO is a tedious and time-consuming exercise that requires specific experience and skills to succeed. The SEO process is also continuous and will not start today and end tomorrow. You need to implement a whitehat SEO campaign for several months or years before your site obtains and maintains the top ranking.
Consequently, the best way to go about optimizing your website is to hire an SEO company. Make sure you are hiring an SEO firm that will take your website to the top of the SERPs.
The modern market has so many SEO companies and service providers. As a result, it can be challenging to choose the next SEO firm. You cannot make the wrong decision and expect to get exemplary results.
This article will guide you through the process of choosing your next SEO firm. The most important thing is to get a company that will help you to meet your search engine optimization goals.
10 Tips for Choosing Your Next SEO Firm:
1. SEO Techniques: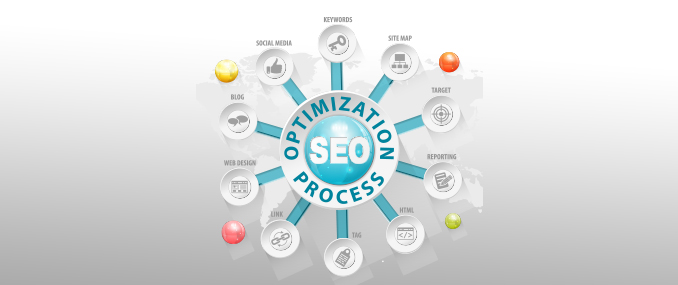 The first attribute of a reliable and competent SEO firm is the optimization strategy or technique that it uses. Anyone familiar with this industry will tell you that there are two types of Search engine optimization. The first one is the white hat SEO while the other one is the black hat SEO.
The acceptable and preferred type of SEO is a white hat. Most search engine providers like Yahoo, Bing, and Google recommend this approach.
Black hat SEO, on the other hand, comprises short-cut and unauthorized SEO practices. It strives to get your website to the top of the search results using unlawful means. The search engine is intelligent and will quickly catch up with such activities. You can be sure of heavy penalties when you engage in black hat SEO.
Therefore, make sure that your next SEO firm does white hat SEO. Avoid black hat SEO practices because they have adverse effects on the ranking of your website. If you employ these tactics, your website will lose a considerable amount of traffic at once.
Search engines often update their algorithm to punish any improper activities. You have to make sure that you are on the safe side all the time. Let your next SEO firm state the SEO techniques it will be using to optimize your website.
Be wary of companies that promise you top ranking within a short period. SEO requires patience before you can rank the top in the search engine. Don't choose an SEO agency that will do more harm than good to your website.
2. Services: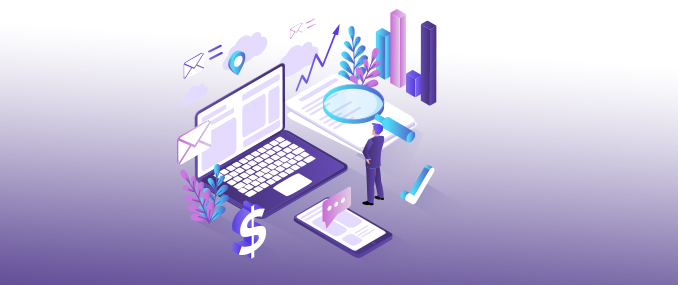 Modern-day SEO companies offer a broad range of services to customers. SEO companies should provide services that suit your specific requirements and needs. It all depends on your niche and the type of website you are running.
According to leading experts, there are multiple SEO services which businesses can opt for. You can choose from content writing to guest posting, link building, on-page optimizations, technical SEO, and more. You can also request the help of an SEO agency, like this SEO company in Abbotsford, to help you create a plan of action for your entire digital marketing presence. Leading SEO agencies will be more than happy to work with your other verticals including SMM and Email Marketing.
Some of the services include analytics, email marketing, social media marketing, and keyword research. SEO companies can also offer back-linking, site layout structuring, basic optimization, and web design and development services.
The companies group their services in relevant packages to suit various forms of online businesses and websites. It is wise to go for a company that has as many services as possible in each package. The company should clearly state all the services in each package.
It should also state the timelines and cost of each package.  Transparency in these features is vital when choosing your next SEO firm. It is good to know the packages before getting into any deal with an SEO company.
3. Tools: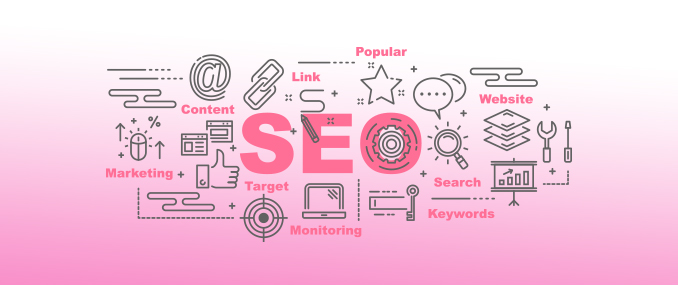 You should also consider the tools that the SEO firm uses to optimize your website. The internet has a long list of SEO applications and tools. The solution that you choose depends on the task that you will be performing.
SEO tools help in automating the task that you frequently perform like posting content to your site. Some SEO tools offer better results, and hence, you need to do your diligence on the tools that the company provides.
It is wise to choose a company that puts several tools at your disposal. Some companies will increase their rates for using specific applications and tools. This shouldn't be the case unless the company states these additional levies from the on-set.
In ideal cases, the optimization applications and tools should be part of the SEO package that you choose. These tools are useful because they provide insights into the performance of your campaigns. Be keen to select a company that uses nothing but the best SEO tools.
Read more: Top 10 Free SEO Tools for Beginners: An Expert's View
4. Pricing and Cost Structure: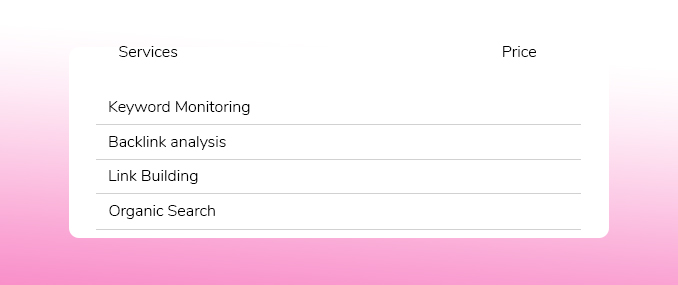 Pricing is a critical element when choosing the next SEO firm. You cannot consume services that are too expensive for your brand. Besides, going for low prices at the expense of quality is the worst decision that you can make. Therefore, you need to strike a balance between the elements of cost and quality.
The first thing to understand is that SEO should be a costly undertaking. Some people fear using SEO professionals because they think that they will overcharge or rip them off. The market has so many companies that offer high-quality SEO services at affordable rates.
Unfortunately, some companies charge exorbitantly but offer poor-quality services. It means that you should be keen and alert when choosing your next SEO firm.
The SEO cost should resemble that of other marketing techniques like video marketing and pay-per-click ads. The company should charge fair prices depending on the specific services that it provides. Carefully go through the cost structure of the SEO firm.
Also, go through the services that the company is offering to see whether the prices are fair. Also, ask whether any extra charges are not part of the initial cost. Some of the charges are unscrupulous, and you should not agree to them.
5. Timelines: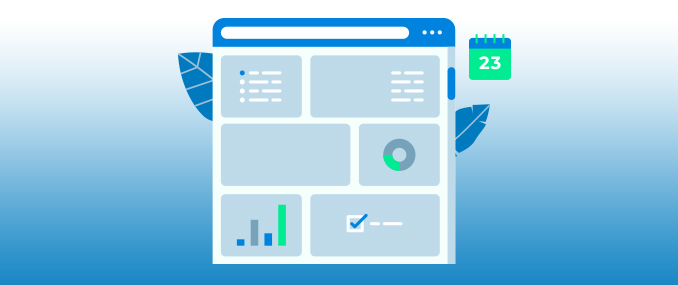 You also need to know the time it will take the SEO Company to optimize your website. SEO is not something that you will do within one day or one week. It is a continuous activity that calls for a lot of effort and time to succeed.
Avoid any SEO company that promises to increase your ranking within a short period. The reason is that successful SEO is not a short-term or speedy process. Avoid any company that gives you unrealistic timeline promises.
Reasonable timelines will always outline all the stages from the beginning of the process to the end. The SEO process can take you several weeks to months before you begin to see the results. Let the professionals know your expectations while discussing this issue.
You need to share with them when you expect your website to start ranking at the top of the SERPs. The best professionals will not hesitate to tell you when you have unrealistic goals. However, the company can adjust its strategy to guarantee you the best results within the shortest period possible.
6. Track Record and Portfolio: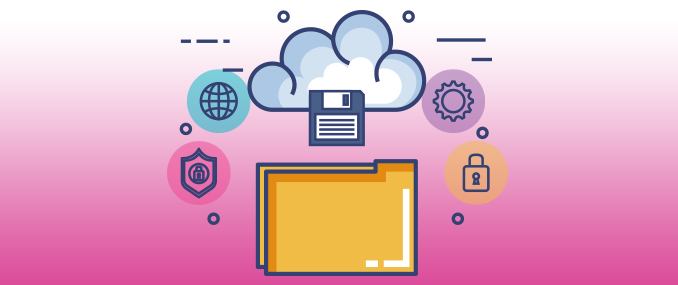 The track record and portfolio of an SEO company say so much about the kind of services that it provides. A comprehensive company portfolio will show information about past projects and previous customers of the brand.
This information will help you to judge the suitability of the company in optimizing and promoting your website. Look at the success rates of the sites that the company has successfully optimized.
Track record revolves around the feedback from past clients and customers. It is advisable to avoid any company that has a poor track record. Asking for specific testimonials from customers or clients will give you a clear picture of the company's track record.
You can also get more insights from the reviews on the SEO Company's services. Your next SEO firm should prove successful optimization of sites that are similar to yours. It is the best criteria for choosing an SEO company that will meet your needs.
7. Experience: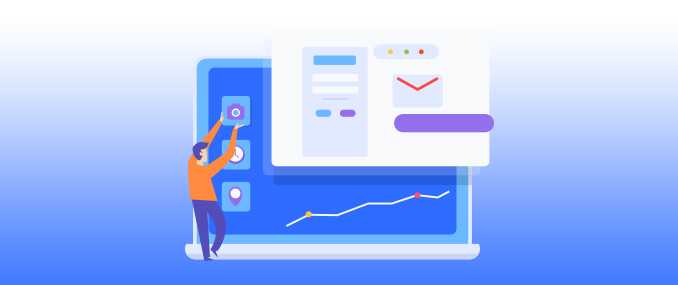 The experience that the company has in the SEO world is another valuable element. The online marketing world or the internet keeps on evolving. Search engines like Yahoo, Bing, and Google have undertaken several updates and changes in their algorithm.
It is good to work with SEO professionals who were around when all these updates and changes were taking place. These professionals come with several added advantages to your website.
Experience is a critical factor when choosing your next SEO firm. The SEO agency should have a team of highly experienced digital marketing pros. These professionals should have the right academic background and professional experience in website optimization.
You can be sure that experienced SEO professionals will do an excellent job for your brand. You cannot trust your website with people who have no experience in the industry.
8. Deliverables:
The promises that a company makes when they are pitching you to hire them are referred to as deliverables. Modern-day SEO services and companies make all forms of promises to people who own websites.
You should use what the company promises to deliver to choose your next SEO firm. It will tell you whether the company is a suitable candidate or not. Deliverables can range from the position in SERPs to the volume of traffic.
Increasing the conversion rate and reducing the bounce rate could be the other deliverables. Make sure the company is making realistic promises. We have SEO companies that over-promise but ends up under-delivering to their clients.
Be keen not to fall prey to such brands. Let the company give you realistic deliverables within a specified period. The deliverables should also be appealing to your individual requirements and needs.
9. Reporting: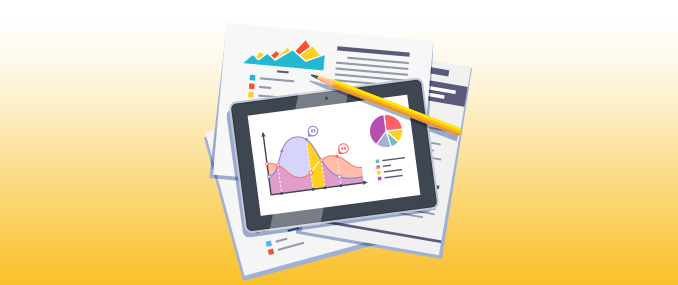 Reporting refers to how the company will communicate with you on the progress of your SEO campaign. The best SEO agency will have a clear reporting timetable and structure. It encompasses periodic updates on the performance of your website and search engine ranking.
The company can provide the reports every week, month, quarter, or even year. The reports have to be concise, clear, and accurate. The reports should have a proper combination of graphics and texts and be easy to read. The info will help you to choose the next SEO firm for your business needs.
10. Money-Back Guarantee: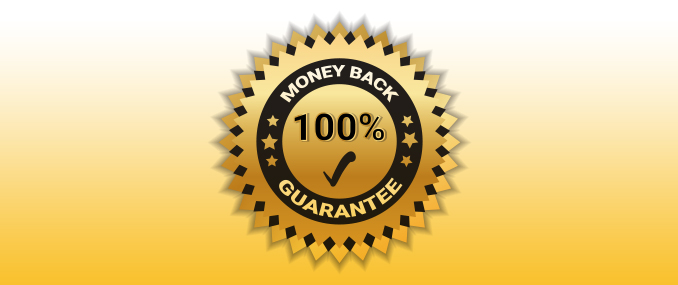 The last thing to consider when choosing your next SEO firm is a money-back guarantee. It is a provision that the company makes to refund your money if they don't live to their promises. The money-back guarantee indicates that the SEO Company has confidence in the services that it provides.
It tells you that the company has the ability to deliver results. The money-back guarantee will also give you the peace of mind and security that you need. It is a good idea to make sure that the next SEO firm you hire offers these services.
Conclusion:
You need to be extremely careful when choosing the next SEO firm for your business. You need a reliable company that has a proven track record in the industry. Make sure the company uses white hat SEO in all its campaigns.
The SEO process requires a lot of effort and patience before you can see the results. Avoid any brand that promises quick results within a minimal period. If you are looking for a reliable SEO company in India, don't hesitate to contact info@viacon.in.
Do you have any suggestions about this article? Feel free to drop your comments here for further discussions.
Read Also: