When you are looking for a low-cost solution and most effective generating leads for businesses, then you can try using Google Ads. Therefore, leads are seen as the lifeblood of any business. Whether you are starting a small business or a big multi-dollar business, lead generation campaigns are the only common words. They are being used the most by most of the management and marketing companies.  Lead generation campaign is what is giving meaning to running businesses.
Therefore, the label leads will create a bridge between when someone is on the path of becoming your customer or does not know who you are. Thus, when you have a well-organized lead generation campaign, then the growth of your business directly correlates to the number of leads you will be generating.
 Types of lead generation campaigns:
One of the most significant ways for you to acquire new leads is by running a lead generation campaign. These lead generation campaigns will combine various marketing practices in an impactful and cohesive time-bound promotion.
These types of lead generation campaigns will always come in many different sizes and shapes. Some may last for twenty-four hours, a few days, and even a month. They could also be influenced by the objectives and goals you set and also the time they run.
Since the goal of your campaign is collecting the leads for your new business, there are several true and tried campaigns that you can build to achieve the purpose. When you go through the campaigns m, you will realize that each one is coming with a distinct offer of value.
These offers that they are providing is what matters. They are good at persuading the audiences to give you their information and thus becoming a lead. These include;
Product demo or free trial:
Free trials and product demos are mainly being used in the software as service industries. This type of lead generation campaign is always useful for those customers who are willing to buy your products but are not ready yet.
Read more: The Ultimate Guide to Product Marketing in 2019
When using this campaign strategy, ensure that you are doing your promotion to the cold audience — people who do not know anything concerning your products.
This campaign type is essential for helping you see the best results with content first and remarketing of interested parties to offer demos.
Free resource:
A typical offer used in lead generation campaigns is the free resources; the checklists, white papers, and eBooks. This is most popular, especially with B2B service businesses such as consultants and digital agencies.
They are the best for B2B as they can build credibility and also showing off unique expertise to potential clients. A lead generation campaign that uses free resources will always use a combination of content for remarketing and getting website traffic.
Free Quote:
 When it comes to capturing leads for the B2C AND B2B, businesses, they have turned into using the free quotes. When someone is comfortable to request your quotes for your services, they can quickly help in acquiring more qualified leads.
Contest:
Contests and give away are among the best lead collecting initiatives. They are the best ways of tapping into perfect intersections of psychological decision making drivers. Contest's main aim is to persuade action through urgency.
Therefore through the giveaways, you can always generate more leads, thus growing your business.
Discount or coupon: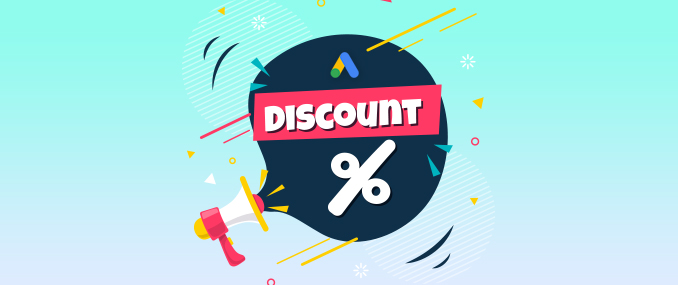 In the e-commerce industries, coupons and discounts are the most prevalent. They are the major backbone of the lead generation campaign. Mainly when dealing with some event-based campaigns such as Cyber Monday or Black Friday.
Read more: Branding Strategies to Promote Your E-commerce Business Better
However, when it comes to using this type of lead generation campaign, you must consider some things.
How you are using it when people know you like a discount brand, then selling your products could be that hard.
Therefore instead of offering discounts to your cold audiences, come up with a segment of your target and existing audience. You can choose remarketing campaigns to bring back the prospects who abandoned their shopping cart or use a coupon.
Webinar:
Another lead generation campaign for B2B businesses is webinars. This is more than the free resource when it comes to establishing trust with the ideal customers. Webinars allow face to face meetings or video calls that are the best thing when it comes to creating personal connections with your leads.
They are also ideal for various potential leads as they promise shortcuts. Well-positioned webinars help in solving challenges to your ideal customers.
How to Plan the Perfect Lead Generation Campaign on Google Ads:
Google Ads is the most paid advertisement platform that helps in drawing more traffic to your website. However, when it comes to launching a lead generation campaign, this could be a hectic task. But with little preparation and the right strategies, it could be much more straightforward.
Below are some of the essential steps you will need to know when planning the perfect lead generation campaign on Google Ads to generate more potential leads.
1. Choose your bid strategy:
 A crucial step you can always include in your lead generation campaign is changing the bid strategy to manual. When you do this, it is secure setting bids per click. You can decide to vary these strategies depending on the goals to keep attracting leads.
And when the need arises, you can always make changes. With the Ads feature, your performance can continually improve to a greater extent.
2. Create a convincing and compelling headline:
When you are doing your lead generation campaign, ensure that your headline is that compelling to make your visitor taking action. When your headline is simple, understandable, and straight forward, then you can entice more leads to your campaign.
3. Identify your target audience: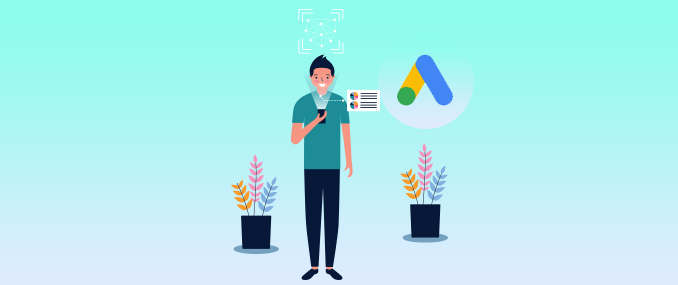 Before you can even think of starting a lead generation campaign, then the first thing you need to consider who your target audiences. Try identifying your target audience as per their demographics like their interests, location, age, and gender.
The more you understand better who your target audience is, the more you will generate leads.
4. Do conversion tracking:
This is a vital step when it comes to planning your lead generation campaign. It should not be skipped at all as it will help you in knowing the keywords and ads that are generating leads. It measures sales generated by the use of the Google Ad campaigns.
Therefore optimizing the best results from your campaign will need conversion tracking
5. Ensure your landing page is matching your Google Ad:
You must make your landing page to correspond to your campaign. The homepages will always help in explaining what your brand is all about. But with the help of a more dedicated landing page that will match your keyword, it will help in generating leads.
Read More: Top 7 PPC Best Practices Of 2019
6. Take in keywords that are relatable in your ads: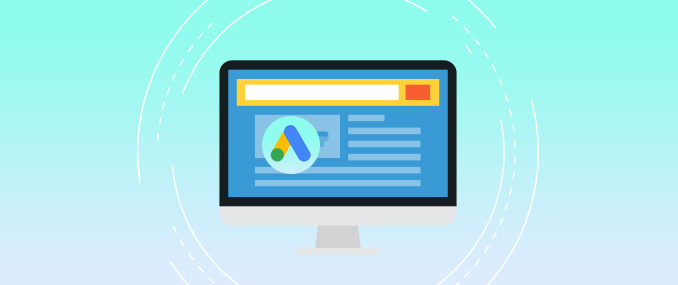 During your lead generation campaign, it is essential to research your keywords with the help of the various tools such as the AdWords keyword planner. Ensure that you are using keywords that are of high relevance to your brands and content.
Take the example that you sell bricks; you can use the keywords such as buy bricks or cheap bricks. Thus when someone clicks on the search engine, the customers can get directed on your website. Ensure you use relatable keywords to help you get the ideal leads.
7. Outline your conversion goal: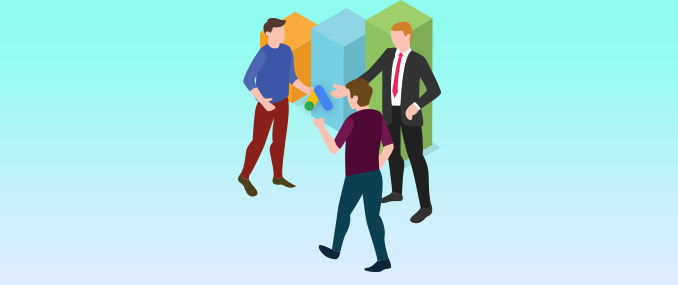 When running your lead generation campaign, you should ensure that the goal is clear. Ensure that you are setting objectives and goals that will ensure you are receiving the best results. Decide on what purpose you are going to set, is it increasing brand awareness, generating leads, or converting leads to customers.
When you determine, the kind of success you are aiming at will always help you in planning the right approach. Ensure the goals are specific, attainable, relevant, and measurable.
8. Promoting the campaign: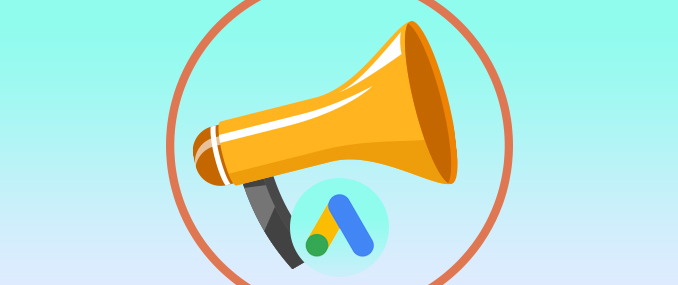 Regardless of your follow up sequence, your landing page, your lead generation campaign will not be a success unless people see it. Therefore, attracting attention to your campaign needs more promotional strategies.
It is that challenging getting the short term engagement for lead generation campaigns without the use of advertising channels. Channels such as SEO, are the long term plays that will always require patience.
And you know patience is something that you will never tolerate especially in the lead generation campaign as it is time-bound.
The most effective form of paid advertising is remarketing. Because you will be showing ads to people, who are exposed to businesses in the past. When you remarket your ads at the right time, this could greatly help you in generating more qualified leads.
You can choose to leverage your remarketing through email marketing, thus making it more powerful, especially for building your brand. Structuring your campaign right should be what your focus should be on.
In general; 
Salespeople are losing hope and will to sell as they think that they have reached the limit of people they will be selling to their products. But is this true?
Through lead generation campaigns, you can easily find a solution to the marketing problem. You can be able to find the right target audiences to make your sales.
Thus, with lead generation campaigns, it can enable your business website or brands gaining more traffic. This will lead to higher conversion rates and more sales. With a good lead generation campaign, you create a target group for all searchers who actively use the internet to find your services and products.
With Google, this process has become even much more comfortable, thus making it simple when it comes to connecting with all the prospects. When you find out what potential customers are seeking solutions to products and your business is standing out, then the chances of conversion from lead to clients will increase enormously.
When you have a quality lead generation campaign, this will help you to find the right customer; your nosiness will need to stand out. Regularly the best way for lead generation campaigns is using different techniques or methods to ensure you are working out to provide the best quality lead generation.
Some of the best methods to enhance your lead generation campaign is through content marketing and blogging. When it comes to generating leads and even remarketing, they are the best methods. Also, with the help of the other social media platforms, lead generation can be useful.
You can choose to advertise as your lead generation campaign. You should ensure that you are getting the help of a lead generation specialist who could help you in generating new leads. The specialists can as well help you in offering the best quality services.
But when it comes to the B2B businesses, consider generating leads from outbound telemarketing.
Conclusion:
Most of the companies that are embracing the use of lead generation campaigns are far ahead of their competitors. According to a specific study, it's evident that most of the companies that generated leads online were more profitable.
Lead generation campaigns are many cost-effective ways for businesses. They give companies the chance of marketing and also their sales team working side by side regardless of the communication gap that could be a problem.
In the current world, the market segment is going through lots of changes as they need some adjustments to digital marketing tools. Recent trends are showing that buyers are changing the way they make their purchases.
For those companies not yet incorporating these trends in their marketing strategies, they are at high risk of failing. The sales process has become much more complex, and it calls for building trust and creating awareness for you to get more lead generation.
That is why a lead generation campaign is a process that needs well-detailed planning. Plans that will always help you in getting steady profits from qualified leads. Try the above steps, and your lead generation campaign will be a success.
If you want the best guidance on lead generation, feel free to contact [email protected]. You are also welcome to share your feeling or queries about this article in the box below.
Read Also: