Your products may have a presence on the internet, but are they easy to find? In such a case, you've built your eCommerce store but still don't have enough traffic to convert.
So, this is where SEO enters the scenario. Most company's growth strategies use SEO tactics that improve organic search ranks. As the adage goes, the profitability of e-commerce is determined by its searchability.
SEO expert shares a guide to SEO techniques and tips on how to rank an ecommerce website.
Why Is Search Engine Optimization Important In Ecommerce
Many people use Google to find information. As such, the goal of most search engines is to rank pages that are so good at answering all the searcher's queries.
So, how do you make that work? Why should you use this kind of digital marketing instead of social media and paid ads to rank pages on your site?
For e-commerce websites, SEO is an absolute must. But, this will take time and a lot of effort. You need to create an awesome website that provides your visitors a direct and engaging experience.
Tips For Getting Your Ecommerce Store Ranked On Google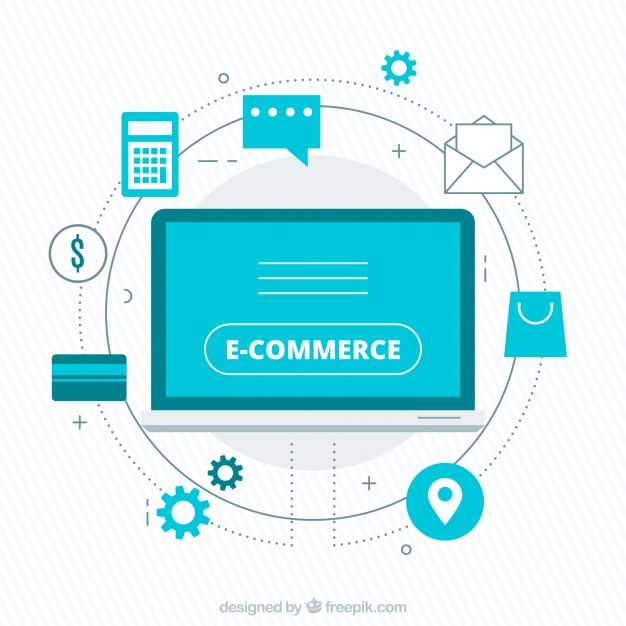 SEO offers the highest return on any ecommerce marketing effort. Following the ecommerce SEO strategy can help your page rank higher and deliver the greatest solutions to a user's search intent.
Understand The Google Ranking Algorithm
When we strive to optimize organic rankings, we'll want to look up the algorithms. This is combining the possible set of elements that go into how Google ranks web pages.
Search algorithms consider various criteria to provide you with the most relevant information. This is including the terms in your query, the relevancy and usability of pages, and your location and settings.
Google's search algorithms have been evolving. So, keep an eye on these developments since they will show you how to be on Google's good side. Thus, help your pages rank higher in the SERPs combining the technical SEO elements.
Produce Quality Content And Relevant Keyword Research
Content is crucial for e-commerce SEO. Without it, a search engine will not properly index your ecommerce sites or category pages to assist you in ranking. You also need to remove duplicate content to avoid Google confusion on what page to rank for.
For example, if you have a blog post, the best strategy to rank your blog entries is to publish content that takes a fresh approach to the topic. This can add more value than other websites written about the same subject. This includes your URL, H1 header, content, meta description, and title tag.
The Keyword Research Process
A keyword is at the core of a successful eCommerce SEO approach. Improve your site with product-focused keywords and your category and product pages, and rich snippets. This also means ensuring you're targeting Google keyword ideas, whether short-tail or long-tail keywords, with a medium to high search volume.
Simplify A Link Building Strategy
Links are a powerhouse for companies wanting to increase their search rank when it comes to off-page SEO for ecommerce websites. Although linking is crucial, it is also necessary to link to and be linked from trustworthy websites.
The purpose of optimizing internal linking in an online store is to make all product and category pages more discoverable. It's all about developing a natural flow in order processing and improving site architecture.
Website Mobile-Friendliness
Mobile optimization is another important aspect that enhances usability. Great usability means returning visitors, which equates to a trustworthy rating. If you're unsure about your site's usability, you can do usability tests to see if all elements work properly. Mobile shopping is the next hot trend, and you must give your potential clients this convenience.
Improve The Page Load Speed
The speed of your eCommerce sites is an important component in how well they are on top of the search results. A slow ecommerce store not only affects your ranking but also gives the consumer you're attempting to convert a terrible user experience.
For example, a user adds items from your ecommerce product page and is forced to wait for the checkout page even to load. In such a case, you will almost certainly lose a customer at this vital step. Or, if a visitor can't get into your online store quickly enough, they'll leave before it loads. A terrible experience and the first impression are rarely forgotten.
Get Organized & Start Optimizing Your eCommerce Site
It's important to remember that your website is not about design; it's also about functionality and long-term management. The core to finding success with SEO in your online store is creating and sticking to a precise plan. As a result, it's essential to identify the aspects you desire in one and go from there.
Now is the time to put this guide to SEO into action so that you can compete with your competitors. And also outperform them in terms of traffic. Making a daily effort to achieve the greatest results will pay off handsomely in the long run.
Read Also: