Website speed is nowadays one of the most important factors for the success of every online business. In the times where everybody is in a hurry and without extra time for making a pause, people are used to getting everything exactly when they want it. If you need to wait for a website to load, you'll probably start searching for another one with better speed optimization, and you'll probably never come back to a previous one.
If you are an internet user, you know how it can be annoying, but if you're a website owner, the situation is much more complex. Speed optimization of a website is not just important for keeping users, but for a few more things that directly impact website positioning on SERP. In this article, we'll talk about the best practices for speed optimization and how they can help you to better rank your website.
Web speed: what is it, why is it important, and how to evaluate it-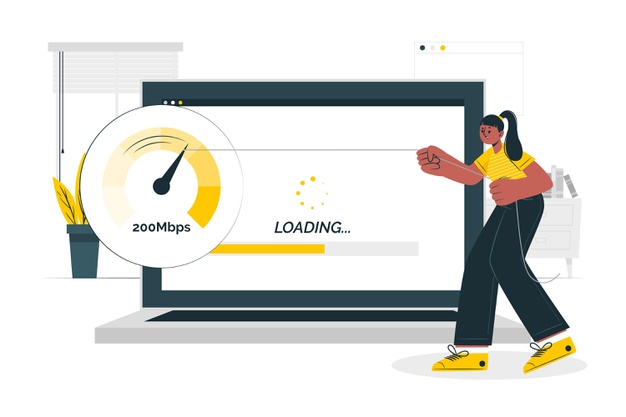 Speaking simple words: web page speed is a page load time – a measurement of how fast your content on the web page loads. It's the time needed for a full display of all the content of the specific page. Don't confuse web page speed with site speed because the other one is the page speed for a sample of page views on a website.
For a couple of years, page speed has been an important ranking factor, and every year its importance for a website SERP positioning is bigger and bigger. Turns out that a simple metric for determining how quickly a user can access a website becomes a great indicator of the overall website's user experience.
Google, as one of the most powerful search engines, has indicated page speed as one of the factors used by algorithms to rank pages. In fact, Google can measure time extraordinarily precisely, from the first byte. A slow website speed indicates that search engines must use more resources and creep fewer pages with that resources which will have a negative impact on the website's ranking. Simply: better speed optimization – better ranking.
Of course, web page speed is not the only factor that impacts ranking – many things determine a full website's functionality, and SEO optimization unites pretty much all of those things.
Web speed is easy to measure: you can use Google PageSpeed Insights. It unites the most important speed data metrics: data from Chrome User Experience Report, First Contentful Paint, and DOMContentLoaded.
Once you find out your web page speed, you'll know what you need to change and improve for a better experience.
Ways to increase website speed:
1. Hosting provider:
The most obvious but at the same time most critical part of slow loading speed sometimes can be your web hosting. The hosting solution must be appropriate for a website size which sometimes means that the cheaper option is not the best – the difference between various hosting solutions depends on website size, purpose, is it a simple blog or a big e-commerce site…
Choosing a proper hosting company and solution that satisfies all your needs is crucial from the very beginning. There are lots of hosting companies on the market, and you can check various reviews on forums to choose the best one. According to WebSite Planet, Hostinger has the best reviews with a secured 0.143-sec page load time and affordable prices for all solutions. If you are in doubt about a hosting company, it's better to ask someone more competent than to make a mistake and change the provider after some time. It saves both money and nerves.
2. Compress:
Large files can drastically impact page loading because it requires more time to load (logically). For CSS, HTML, and JavaScript files larger than 150 bytes use some of the programs for compression, and for images use PhotoShop or some program specialized for visual content that won't destroy resolution.
3. Images:
Image compression is important, as we said earlier – use PNG extension for graphics and JPEG for photographs. PhotoShop will compress them without impact on a resolution. But here's an extra tip:
You can use CSS sprites to make some kind of template for visuals that you often use on your website, like buttons, icons, etc. CSS sprites cluster images into one big image that loads all at once and displays them in the places where they need to be. It will save time, and the website will have fewer HTTP requests.
4. Optimize website for all browsers:
Page speed may be affected by an unoptimized website for different browsers, so before launching you should check your website on all browsers and test speed.
Mobile vs desktop: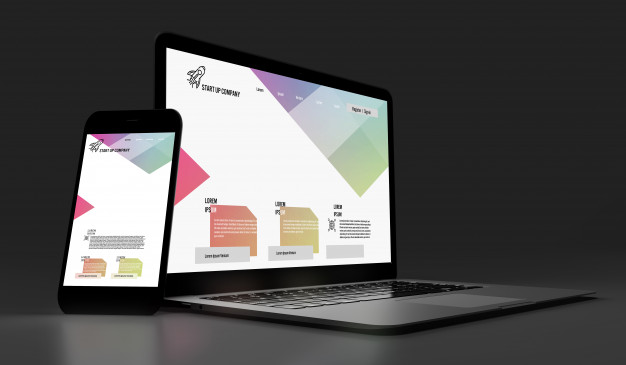 Another factor that may impact your SERP ranking is a different page speed on different devices. According to the latest research, most internet users are more likely to search the internet on mobile devices than on desktop, and more than 30% of them say that they would abandon a website that isn't mobile-friendly. In the last two years, Google recognized the increased use of mobile devices for searching the internet, so mobile-friendly websites put higher than unoptimized ones.
To be honest, many people may never access any website on desktop, and that especially applies to the young generation that can do practically everything on mobile, so why would it use a desktop?
So, one more thing you need to reconsider is whether you've optimized the website for mobile and how long your pages are loading on different mobile devices. Sometimes slower speed may be caused by the network, but you need to be sure that all the most popular mobile devices have the best speed that possible.
It's true that web page speed is an important factor of ranking on search engines, but you can't always trust just technical aspects to improve your online presence. Top ranking isn't something you can manage as you want and overnight: you can achieve a good ranking with excellent online service, good content, updating the website, following the latest guidelines, and, finally, optimizing it for the best presence. Be patient, and remember: the best results aren't always those that come quickly and easily.
Read Also: