YouTube is constantly evolving and changing. YouTube is among the most popular platforms for marketers globally. People watch over one billion hours on YouTube videos every day. These statistics are more than a combination of Facebook and Netflix. This article will give you the top youtube channel ideas to get more views.
62% of brands are using YouTube to post video content. This channel is extremely powerful as long as you use it in the right way. Getting YouTube views can help you to increase your sales. You will learn some of the strategies to increase your YouTube views in this article.
It is an excellent way to boost your business sales and build your brand. However, it is prudent to understand how to create a YouTube video. It forms the basis for YouTube channel ideas to get more views.
How to Make a YouTube Video: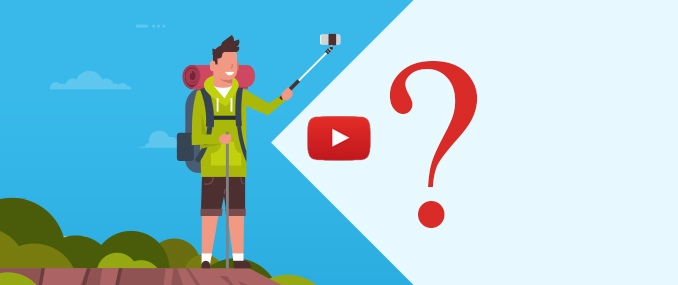 i) Plan for Your Video
Before you begin to make a YouTube video, plan on what you would like to produce. Generate a storyboard that outlines every section or scene of your video.
Think about the messages you would like to display to your target audience. Also, the plan of the right place in your video to insert the calls-to-action. This point is crucial because you want viewers to take a certain step once they watch your video.
ii) Write Your Script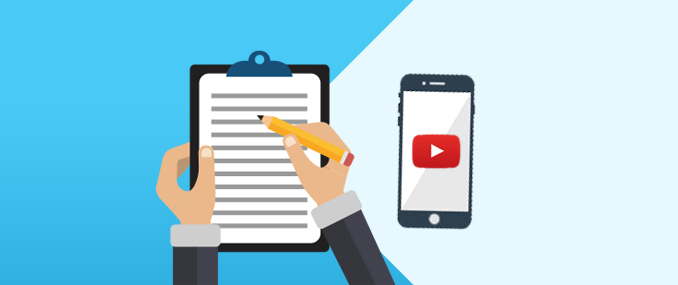 The next step is using your video plan to write the video script. Make sure the language is appealing and relates to your target audience. If the video is a beginners' guide, you shouldn't use so many technical terms.
If you are generating an in-depth YouTube video, include industry-specific terminologies. It is the only way that you can build trust with your viewers.
If you have a short storyboard, you should not create a long script. The reason is that there will be too much lingering on the screens which won't create an excellent viewing experience.
Read more: 7 Rules to Create an Effective Video
iii) Organize the Scene
Will the YouTube video be live-action, animated, or real-time? What kind of props will you want to make the YouTube video? It is a crucial decision as this will engage your viewers during the entire video.
Answering the above videos will help you create a video that has a professional look. Invest in branding as this will add thumbnails and the right background for a top-quality video.
iv) Prepare Yourself
Are you directing the video or starring in it? Practice and prepare well so that everything will come out perfectly with no hitches.
When developing a YouTube video, get to understand that the devil is in the detail. Therefore, practicing will account for anything that would go wrong while shooting.
v) Edit the Video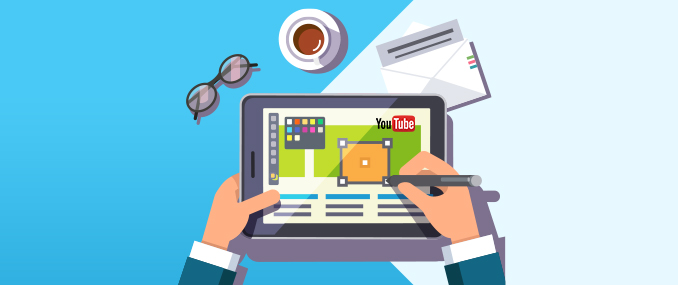 After doing some takes of every scene, the magic will begin. Start to edit the video to omit small elements or mistakes of the scene that don't fit.
At this point, make sure that you confirm whether all the lines sound natural. Delete any line that does not fit in your overall video.
vi) Upload Your Video to YouTube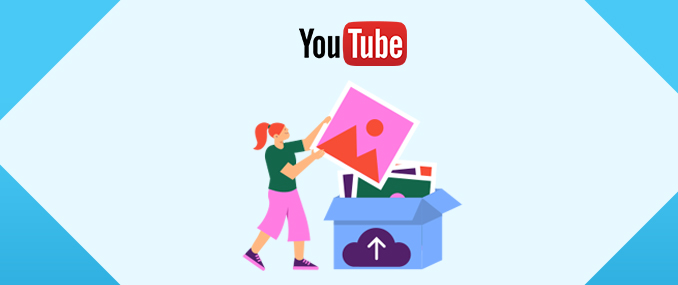 You can include your video on the YouTube platform. Be keen to include a description, title, and tags for your target audience. These things will increase the visibility of your video in the search engine.
If your plan is to create multiple videos on the same topic, create a playlist and add the video to it. Adding captions and cards to the video will help your viewers to navigate around your channel effectively.
Once you have a lot of experience in the creating of YouTube videos, you can try to go live. It will give you an exclusive opportunity to talk to your audience in real-time. Answer queries from the audience at the moment as this will give them an ultimate viewing experience.
YouTube Channel Ideas to Get More Views: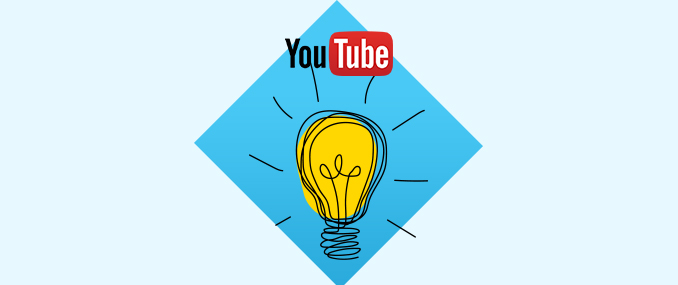 This section focuses on how to increase the number of views on YouTube. The primary reason for creating a YouTube video is to attract a high number of views. It is meaningless to have a video that no one has an interest in viewing. Below you will find key YouTube channel ideas to get more views.
1. Create Compelling Content:
It will not matter the number of ads or hacks you will use in your video if it is not good. There is a need to create compelling content as this will increase the number of views. One of the top strategies is creating the 'how to' videos.
Start by identifying what your ideal customer will want to learn. From here, create YouTube videos that will perfectly meet their needs. If you get this right, you can be sure that it will work perfectly for you.
An excellent example of this is Graham Cochrane. His YouTube videos attracted over 34 million views after focusing on the how-to content.
Cochrane gets video ideas in the comment section on his social media channels. If it does not work, he asks the community the kind of video content they would like to consume. Isn't this simple?
Amazing things take place when you ask your audience what they want and need. The only thing is to go ahead and create what they want. Your target audience may think that you are reading their mind.
The bottom line is to consistently create video content that meets the needs of your customers and solves their problems. It will help you in developing a loyal community of followers and get more YouTube views.
2. Encourage Your Viewers to Subscribe:
Did you know that your old customers are your best new customers? It means that customer retention is one of the most powerful ways to grow your brand. The same case holds true when dealing with YouTube views.
Therefore, one of the best YouTube channel ideas to get more views is encouraging your current viewers to subscribe. When you gain subscribers, you will increase the number of views on all the new YouTube videos you release.
The challenge is how to get your viewers to subscribe. Most people prefer to place a request at the beginning and end of every video.
However, there is more to ask your viewers to subscribe to your YouTube channel. Don't forget to prompt them to turn the notification bell on after subscribing.
With this, when viewers subscribe to your channel, the system will notify them whenever you upload a new video. When you grow your subscribers, you will also increase the number of your free YouTube views. Therefore, encourage your visitors to subscribe to your channel from now!
3. Keep People Watching by Creating Playlists: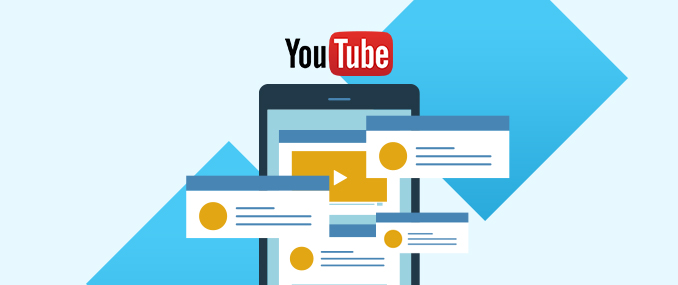 Have you gone through the statistics from YouTube? Top brands on this platform promote and build two times more playlists than ones at the 25% bottom. It is the most practical YouTube channel idea to get more views.
But why are playlists so effective? Auto-play. It takes a lot of effort to draw your attention to the video you are enjoying when they keep playing. There is a cognitive bias that professionals call 'loss aversion at work.
Loss aversion indicates that the pain to lose something is double the pleasure you receive from gaining an equivalent thing. It suggests that people work two times harder to keep $200 than they will gain the same amount. Auto-play utilizes loss aversion in reframing the situation.
The question isn't 'would you like to watch another YouTube video enough to click play actively?' Instead, it will do you wish to stop watching enough to click away actively?'
It is subtle but powerful, and if you have exemplary content, people will often continue to watch. The playlist can also help in improving the search rankings. One of the best opportunities for targeting keywords is the playlist title.
The simplest way to create YouTube playlists is navigating to each video and clicking the + icon below the video. You will be able to create a new playlist or even add it to the current playlist. When you create a playlist for your best content, you will increase your YouTube views. You can use this technique to promote your YouTube channel today.
4. Use End to End Screens and Cards to Promote Other Videos:
You can use end screens and cards to promote your YouTube videos and get more views. You cannot access these features unless you verify your YouTube account. Click on the profile picture at the top right and check the 'Create Studio' tab. The next thing is to click on the 'Status & features' button.
You will be able to view additional YouTube channel features on this page and set them up. It is good to read widely about cards and end screens. End screens are dedicated frames that you place at the end of your videos to wrap up things. You also use the end screens to highlight your call to action.
Cards are the tools users can set to pop up at any time in the video. You may set them to direct viewers to another playlist or video. You can also use them in creating a poll card. It is an excellent way of asking viewers the content they would like to see more.
You can include both of them in your YouTube videos. Would you like to add cards and end screens to your videos? Go to the Creator Studio and then click on 'Video Manager' and finally 'Videos.' Go to the video you wish to add the end screen and then click on 'Edit.
Once you get to the video editing page, add cards and end screens by clicking on the menu items. These features are at the top of the video editor page.
Cards and end screens are very powerful tools. It is wise to use them in presenting your call-to-action in YouTube videos.
5. Add Watermark to the YouTube Video:
Watermarks help you to get many free YouTube views and subscribers. It promotes your YouTube channel across all the videos that you upload. A watermark is essentially an image that people set to appear on all their videos.
In most cases, brands use logos for a watermark. When the user hovers the mouse over your watermark, it will prompt him to subscribe. It tells you why the logo for the Shopify YouTube channel says 'subscribe.'
Once again, you cannot upload a watermark unless you verify your YouTube account. You cannot choose or pick the YouTube videos that will display the watermark and the ones that won't. The watermark will either appear on all your YouTube videos or fail to appear on all of them.
To add a watermark to your YouTube video, go to the Creator Studio and click on 'Branding.' From here, click on 'Add a Watermark' and then upload your image. It is one of the best YouTube channel ideas to get more views. It is a simple tool to help you promote your brand on YouTube.
6. Have Embedding Enabled Videos:
Creating an awesome video takes time and your viewers may want to share it on their blogs or websites. However, this will not be possible if you forget to enable the embedding feature.
It is wise to allow the viewers to embed your YouTube video on their blogs and websites. This will help you get more views and reach new audiences. If your video is embedding enabled, the viewer will click on 'Share' under the video window. The YouTube channel will show the users the 'Embed' option.
From here, the viewer will copy the embedding code for the video and paste it on his website or blog. To enable the embed option, go to the Creator Studio and then navigate to the edit page of the video.
Click on the 'Advanced Settings' and then move down to the 'Distribution options.' All you need to do is tick the 'Allow Embedding' and you will be set. Enabling embedding on your Videos encourages the viewer to share your content.
7. Use Other Social Channels to Promote Your Videos: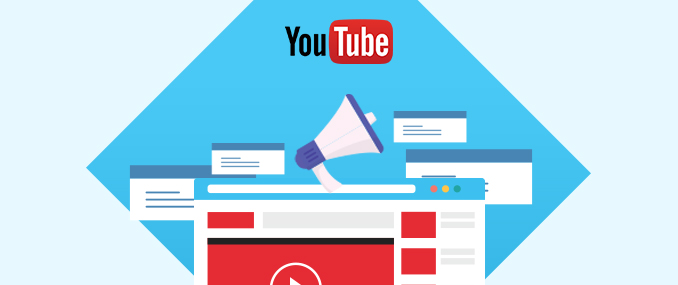 Do you have fans of the other social media channels? Make sure they are aware whenever you upload a new video on your YouTube channel. Using a short teaser video is the best way to achieve this objective. You can create a minute-long teaser for the new YouTube video. Post it on your social media page with a link to your full video on YouTube. Though bear in mind that not all social media sites use the same video format that youtube does. You may need to learn how to download youtube videos that are converted into a different format in order to post a short clip to your other social media channels.
Trying social media scheduling tools like Buffer or Hootsuite will make everything easy. However, you should not stick to social media channels. You also need to embed the YouTube videos on relevant pages and blog posts on your site.
The other thing you should not forget is email marketing. Email marketing is one of the most powerful tools when it comes to sales conversion. It has a purchase rate of 66% and an open rate of 18%. Besides, this technique should not be all that complex.
You can be sending a simple email to notify your subscribers whenever you release a new video. It is good to note that YouTube is not a stand-alone social channel. Therefore, you should cross-promote your videos across the other marketing channels that you are using. It is among the YouTube channel ideas to get more views that you cannot overlook.
8. Know the Benefits of 'Watch Time'
YouTube describes its algorithm on the basis of the 'search and discovery system.' The algorithm determines the videos that appear;
Below the subscriptions tab
In search results
As suggested videos
On the homepage
Through the notifications that viewers create
Apart from impacting the individual videos, the algorithm also influences the whole YouTube channel. The algorithm for YouTube is complicated but most of it is based on the 'watch time.' YouTube uses the 'watch time' as a basis for ranking all the videos that users upload.
'Watch time' refers to the amount of time that viewers spend watching your video on YouTube. YouTube is a channel that rewards quality. If you have good videos, people will spend more time watching them. It will increase the watch time on your channel making YouTube favor your channel and videos.
YouTube may also earn 'watch time credits' from referring your viewers to other videos. The process works more like affiliate marketing. You should focus on keeping viewers on your site for as long as you can. Besides, don't fear promoting the other YouTube channels within your niche.
9. Nurture a Community:
YouTube is not just a video-based search engine. It is also one of the leading social networks in the market. Therefore, you should use YouTube like other social networks to get more views.
It means that regularly sharing your videos is not enough. You should look for ways of actively engaging your audience.
One of the best ways is responding to their comments especially if the viewer is asking a direct question. Most viewers will only comment if they are sure of getting a response. It will not consume a lot of time to respond to a comment.
Make sure you are an active contributor to your niche community. Also, subscribe to the other channels in your niche and leave comments on their videos. You also need to share the videos that your audience is likely to enjoy. The best practice here is learning to give before you get.
Once you engage authentically and generously, your viewers will realize. It will become easy to establish your business in a niche that has passionate fans. When you promote other videos, you will score watch time credits and boost your channel on the algorithm. You can also choose to involve your viewers directly.
A great way to do this is by holding a prize draw or contest. For instance, you may request viewers to share your YouTube videos on Facebook. You will enter the comment that they leave in a draw to help them win one of your products.
Several benefits come with growing a loyal and active community on YouTube. It is a surefire when looking for YouTube channel ideas to get more views.
10. Optimize Your YouTube Video Titles: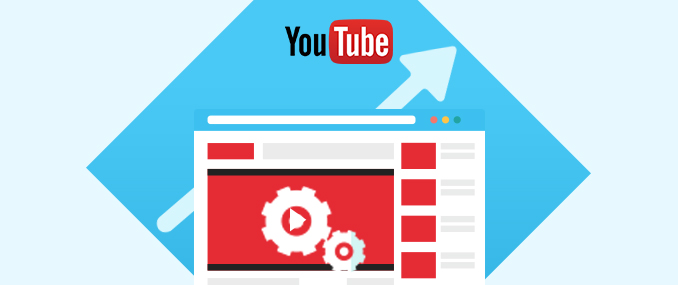 YouTube is a search engine like any other in the market. It means that search engine optimization has a critical role to play. The algorithm of YouTube puts multiple things into consideration when choosing videos for search results.
This platform also gives users several opportunities for optimizing their videos and channels. Some of them include tags, descriptions, title,s and file names. Therefore, you should include as much info as possible. The starting point is knowing the keywords you want your YouTube channel to rank for.
Free tools like Google Ads Keyword Planner and Google Trends will help you get the best keywords. Google will penalize you if you use keywords that are unrelated to your content.
The length of the titles should range between 60 to 70 characters. It will give you enough room for creating a compelling title. Besides, the search results will not cut your title. You should also pay attention to the humans as you create the title.
Keywords help your YouTube videos to rank in the search results. The video descriptions and titles should be appealing to the viewers to get more views. The general rule is aiming for a balance between attention-grabbing, informative, and accurate video content. Also, you need to give your video titles the attention that they deserve.
11. Optimize Your YouTube Channel:
Channel optimization will boost your views on YouTube and strengthen your brand. YouTube presents so many ways for people to optimize their channels.
a) Create a Consistent and String Brand Aesthetic
The starting point is creating a consistent and strong brand aesthetic. Your YouTube branding should be consistent with your site and other social channels. It means using the same colors, images, and logo.
The profile picture has to be 800 by 800 pixels. Also, it should have an excellent look on the smaller display. The banners arts need to be at least 2560 by 14440 pixels. YouTube Creator Academy has a template that can help you in designing your banner.
b) Optimize Your YouTube Channel Description
The next step is optimizing your description on the YouTube channel. It appears on the 'About' page of your channel. You will only get 1000 characters and hence you should make them count.
Think critically about what to write in the YouTube channel description. Begin by briefly describing your brand and your product's benefits.
Explain to your viewers why they need to watch your videos on YouTube. You could be teaching then a new thing or it could be an entertainment channel.
The bottom line is telling your viewers what the video has in store for them. Like the individual video titles, include your targeted keywords in the YouTube channel description.
Add links to your site, social channels, and a way of getting in contact. It means that you should make it easy for viewers to learn about your business.
c) Add Channel Keywords
The other thing is adding channel keywords. After researching and determining the keywords you wish your channel to rank. From here, click on the 'channel' tab and follow it by 'Advanced.' Input your keywords on the box that is titled 'channel keywords.'
d) Showcase Your YouTube Channel with a Video Trailer That Features the Best Content
YouTube trailer refers to a short video that you show to new visitors on the YouTube channel. It is a great opportunity for showing viewers the type of content that you create. It also highlights the benefits of your YouTube channel and encourages viewers to subscribe.
e) Enable Related Channels
The last point here is enabling related channels. The biggest mistake that you can make as a brand is turning off the YouTube feature of 'related channels.'
When you turn this feature off, you will be removing your channel from the recommendations of YouTube. You will end up with the network effect yet it makes YouTube a powerful tool.
In summary, you should optimize the YouTube channel, and you should complete all your information. It is among the most brilliant YouTube channel ideas to get more views.
12. Create Thumbnail Images that are Compelling: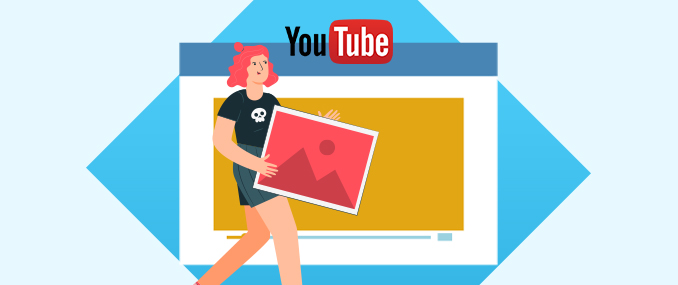 A thumbnail is the preview image of your video. It is an extremely important little image to help you get more views on YouTube. While uploading a video on YouTube, you can select one of the autos that generates thumbnail images.
You should not create your own customized thumbnail image. 90% of the top-performing videos on YouTube use the thumbnails. You cannot access this feature unless you verify your YouTube account.
An excellent thumbnail image will make your video stand out. Thumbnails should not be an afterthought and need the eye of the director for branding.
It a good practice to think about your thumbnail before you begin to film. It will help you capture the footage that you need for creating a compelling thumbnail image. The best thumbnail will be congruent with your brand, compelling, and eye-catching.
It should also represent the content of your video accurately. In general, you should try to include subtitle brandings like a watermark or a small logo. The other important features are text overlays, close-ups of faces, and brightly colored backgrounds.
You should also pay close attention to the technicalities of the thumbnail. The aspect ratio should be 16:9 and most YouTube players use this ratio. The resolution should be 1280 by 720 with a file size that is less than 2MB. Lastly, the format is as .PNG, .BMP, .GIF, or .JPG.
You may use free graphic design and image editing tools such as Canva in creating your thumbnails. Thumbnails are very effective in catching the attention of the people who browse through your YouTube. Make sure that you have compelling and effective thumbnails to succeed.
13. Transcribe Your YouTube Videos:
Video transcription is also among the great YouTube channel ideas to get more views. Your audience may need the transcription of the video because of disabilities or language constraints.
YouTube supports closed captions where you add a transcript as a subtitle to your video. You can toggle the subtitles off and on at your will. A great idea is to open your videos to the international market transcriptions.
Transcription help people from other language abilities to get a better understanding of your videos. It is not a hard concept to implement. You will create a SubRip Subtitle, with SRT for short, that includes the finish and start times next to the text.
Save it as a file with the right timings to display the text at the right time in the video. After uploading it on YouTube, make sure you double-check whether the timing is okay. With this, you will already be having a closed caption video.
14. Invite Guest Vloggers:
The best way to gain new viewers and followers is guest blogging. Identify the influencers whose audience is similar to yours. It will help you open up your channel to people who have an interest in your content.
Build a close relationship with these influencers. Once you create a new video, they will share it with their followers. However, you should also share their videos with your followers. The reciprocities are surefire YouTube channel ideas to get more views.
Guest Vloggers will help you get new videos and also add a variety of videos. You will have other people brainstorming video ideas. It will open doors for creative videography hence increasing the number of views on your YouTube channel.
15. Build an Influencer Community:
Build a strong influencer community to work together and share content to help all the members. It is among the best YouTube channel ideas to get more views.
It can be very competitive and lonely to be an influencer. Reach out to influencers in your niche to share information and knowledge that will help you build a community of influencers. It will those people who are struggling and look after one another.
Tools like Buzzsumo and Unamo will help you to identify influencers in your niche. Set the ball rolling by reaching out to these industry leaders. However, you need a compelling reason and goal to maintain contact to build a reciprocal and not one-sided relationship.
16. Know What is Viral:
You will become more popular by keeping up to date with the happenings in your industry. If not, you will find yourself sinking into the background. You need a clear understanding of what is taking place in your industry. It will help you create interesting and current videos for those who research in your niche.
The industry knowledge will also help you in identifying viral content in real-time. You will be able to share it with your fans before another person does the same. If you are the first person to share viral content, you will come out as a leader in your field.
You will end up with higher exposure to your YouTube content and more views. Isn't it among the top YouTube channel ideas to get more views? Those who have been keen on this point end up succeeding greatly.
YouTube channel ideas to get more views: Final Thoughts
This article brings to you the most effective YouTube channel ideas to get more views. The secret is creating content that your viewers will love. After this, try your level best to optimize your channel and content. You also need to promote your video content through other channels.
Lastly, nurture relationships with viewers and be part of your niche community. Using any of these strategies will help you increase your YouTube viewers.
Read Also: